Painted and Marker-decorated white Card Construction Pieces
Painted and Marker-decorated white Card Construction Pieces
These white card construction pieces are painted with A-Color acrylic paint. Drawings and text are made on drawing paper using Colortime markers and are then glued onto each construction piece.
How to do it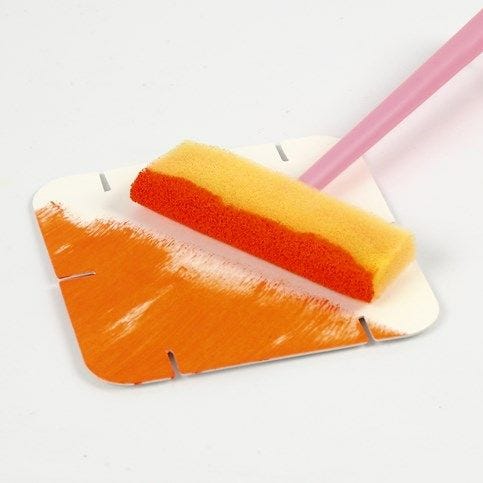 1.
Paint the pieces in different colours using A-Color matt acrylic paint. Leave to dry.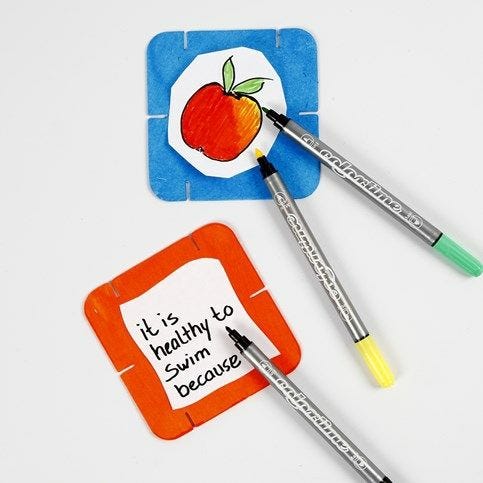 2.
Use Colortime markers on drawing paper for drawing designs and matching texts. You may write the following text to match a drawing of an apple; 'an apple a day keeps the doctor away', '5 a day' or similar. Cut out.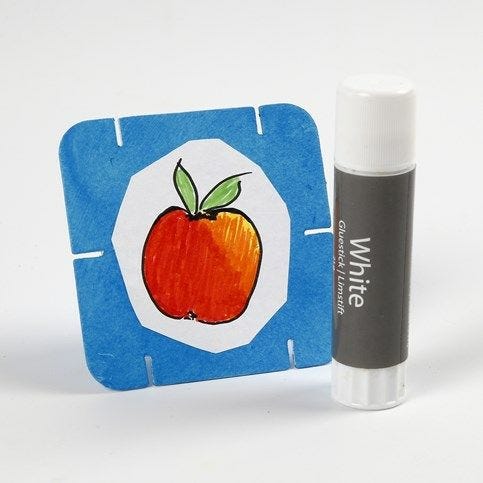 3.
Attach the design onto one side and the text onto the other side of the construction piece using a glue stick.
Copyright © 2013-present Magento, Inc. All rights reserved.