Painted and decorated punched-out Space Shapes & Figures
Painted and decorated punched-out Space Shapes & Figures
The planet, the alien and the astronaut shapes are made from card, which is already punched out and ready to decorate. We have painted them with Art School acrylic paint and when dry, decorated them with graphics using Uni Posca markers. How to do it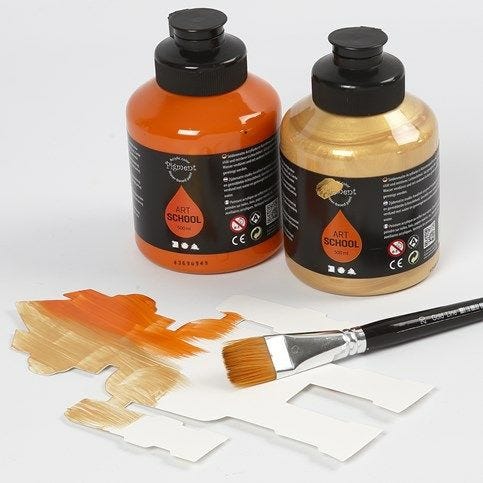 1.
Paint the punched-out card shape with Art School acrylic paint and leave to dry.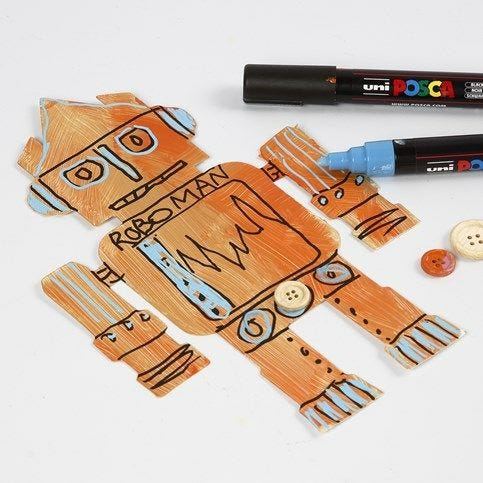 2.
Draw details with Uni Posca markers. You may glue buttons onto the shape for additional decoration or you may draw or paint on the buttons according to your taste.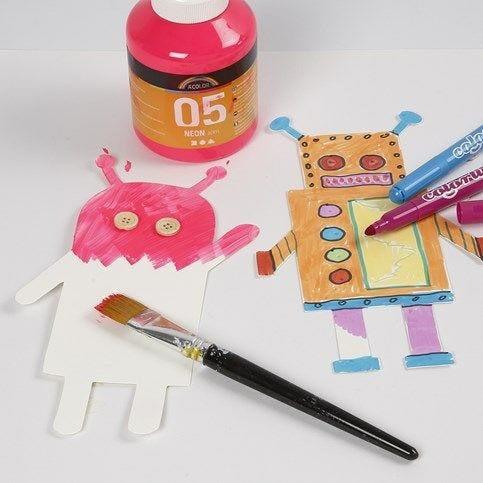 A TIP!
You may use other products from our range for decorating the shapes. For example, all types of paint from the A-Color series and water-based Colortime markers.