A circle cut from Kraft Card covered with cones made from origami paper, arranged in a circular pattern and decorated with origami flowers and thick Paper Yarn.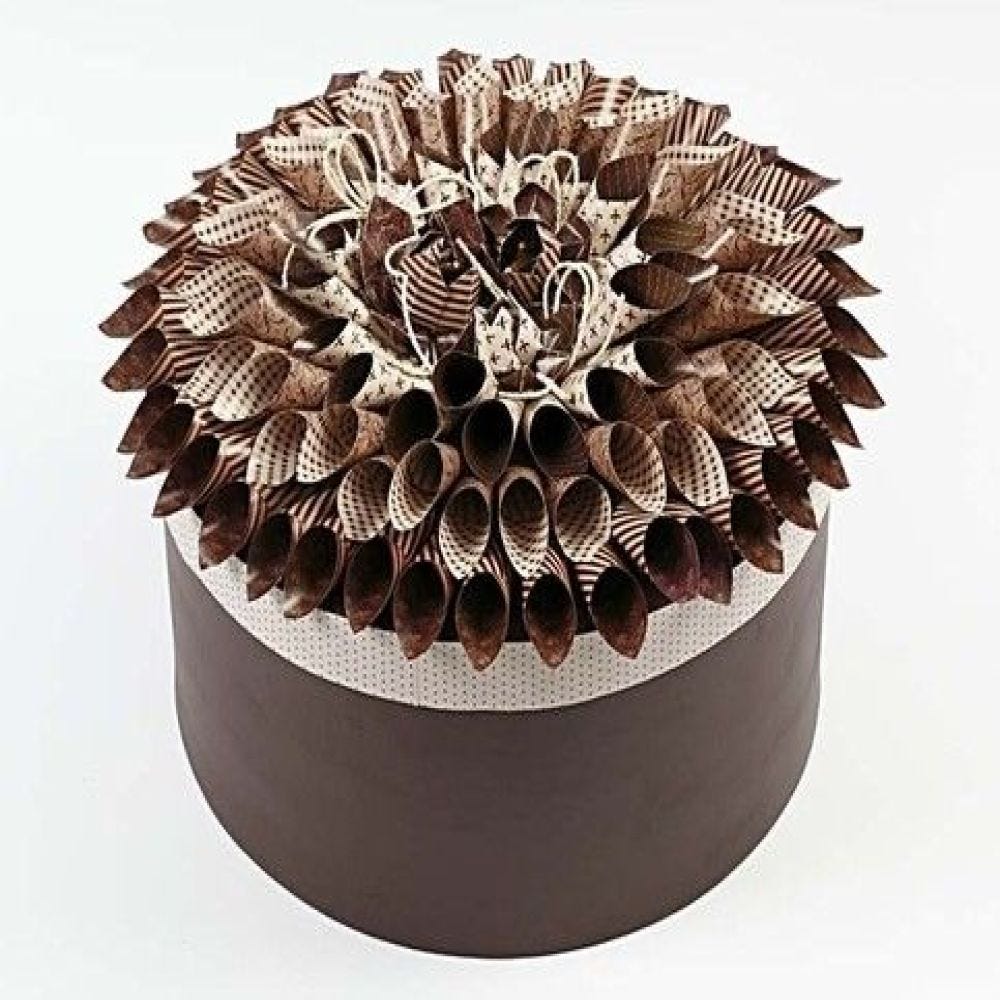 How to do it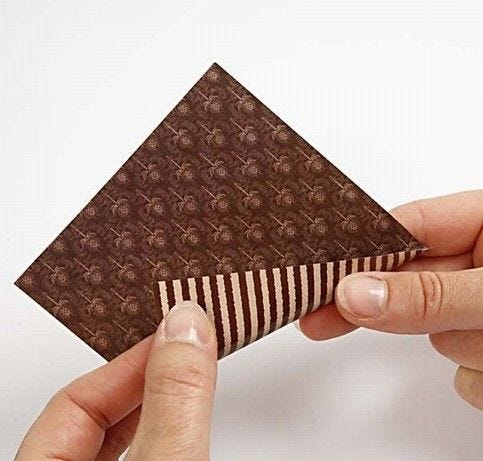 1
Fold cones from 10 x 10cm pieces of origami paper.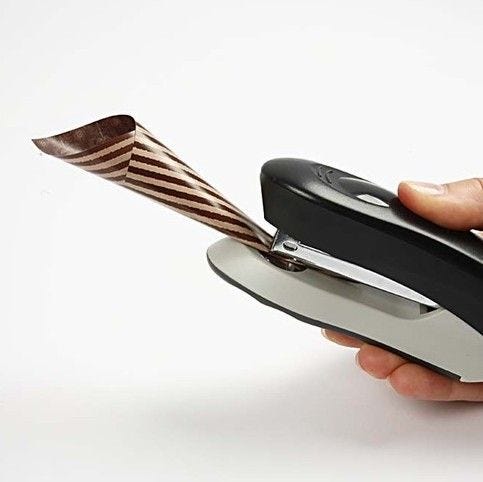 2
Staple the cones together – always in the same place – approx. 3cm from the base.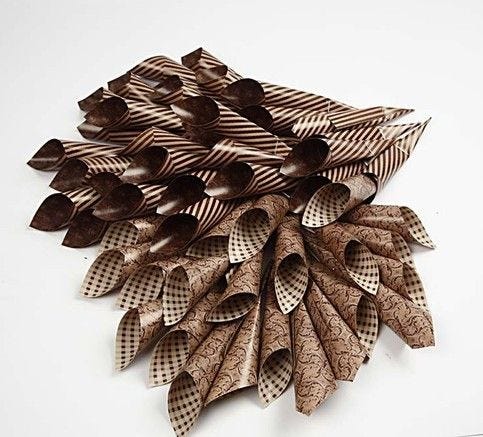 3
A lot of cones are required. For this idea we have used 40, 32 and 20 cones respectively in three designs.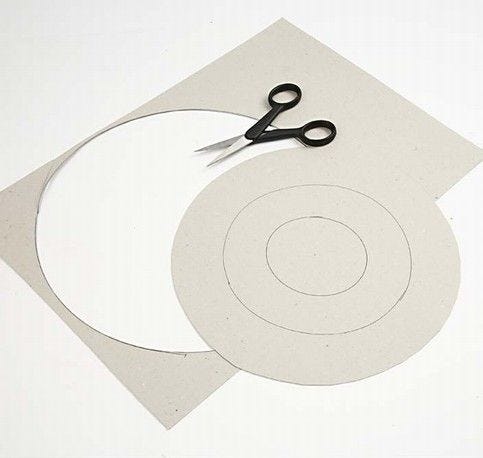 4
Cut a circle from thick Kraft Card with a diameter of 22cm. From the centre, measure 4cm all the way around and draw a circle. Measure 3.5cm from this and draw another circle.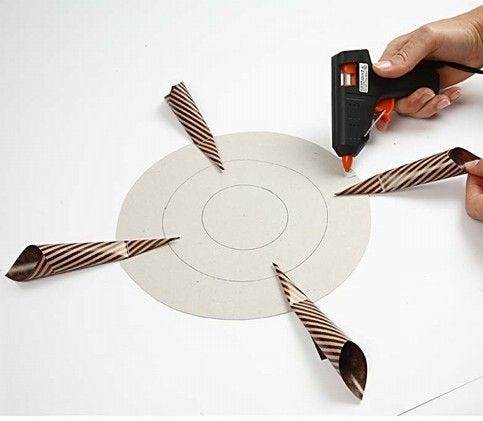 5
Mark along the edge at 3, 6, 9 and 12 o'clock. Glue the first four cones on top of these markings using a glue gun. The stapler of the cones should be on the actual the card.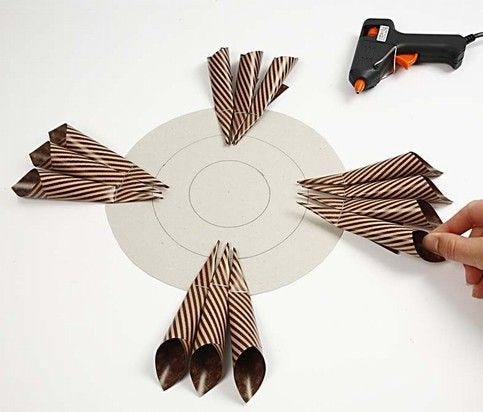 6
Now build up the first round by consistently putting the next cone in a clockwise direction.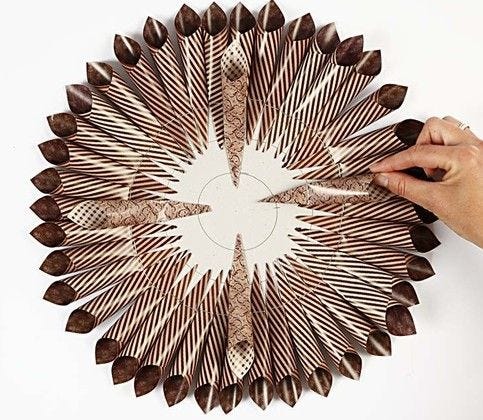 7
Start the next round (next circle) using the same system - 3, 6, 9 and 12 o'clock.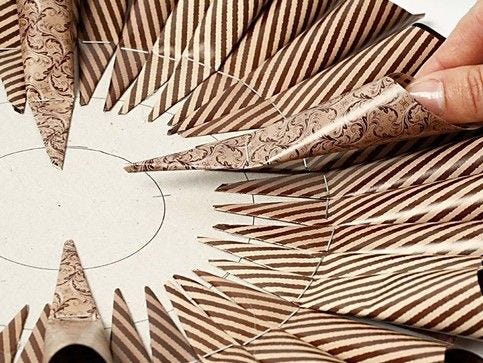 8
The staplers in the second round should follow the second drawn circle, while the tips point toward the center.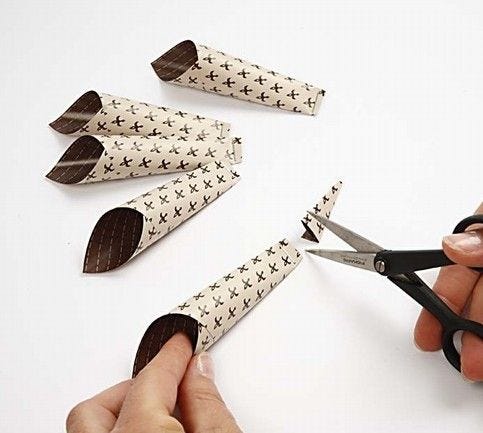 9
Cut off the tips of the cones when making the inner round on the circle.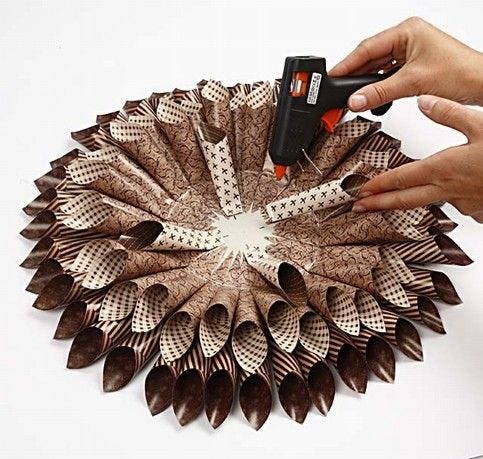 10
Again, follow the same system as before.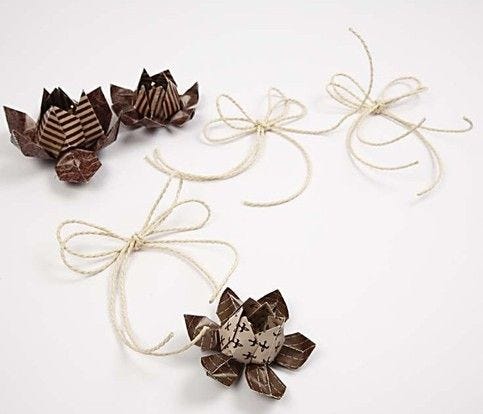 11
For decoration in the middle, use three folded lotus flowers and three bows made from Paper Yarn. See idea No. 11846 for the instructions for the lotus flower.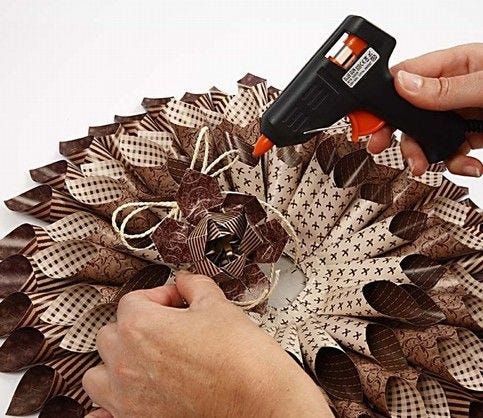 12
Glue the parts on with a glue gun. Finally, glue the whole assembly onto a painted hat box. You may decorate the edge of the lid with a wide Weaving Paper Strip.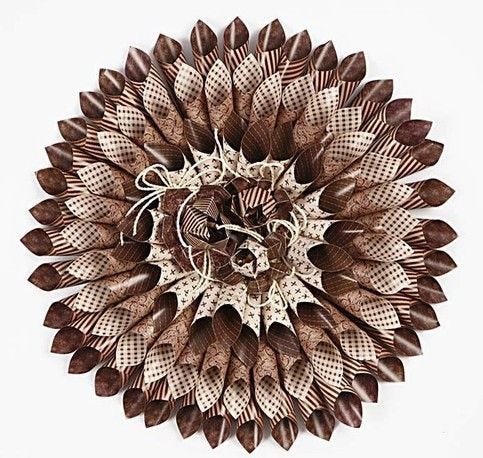 13
The rosette could also be used as a wall decoration. In that case, start by making a hole in the Kraft Paper for hanging before gluing the cones on.
Copyright © 2013-present Magento, Inc. All rights reserved.