Objects painted with concrete paste
Objects painted with concrete paste
Concrete paste gives all kinds of surfaces a solid, heavy appearance, and here you can see it's effect on a milk carton and a polystyrene ball.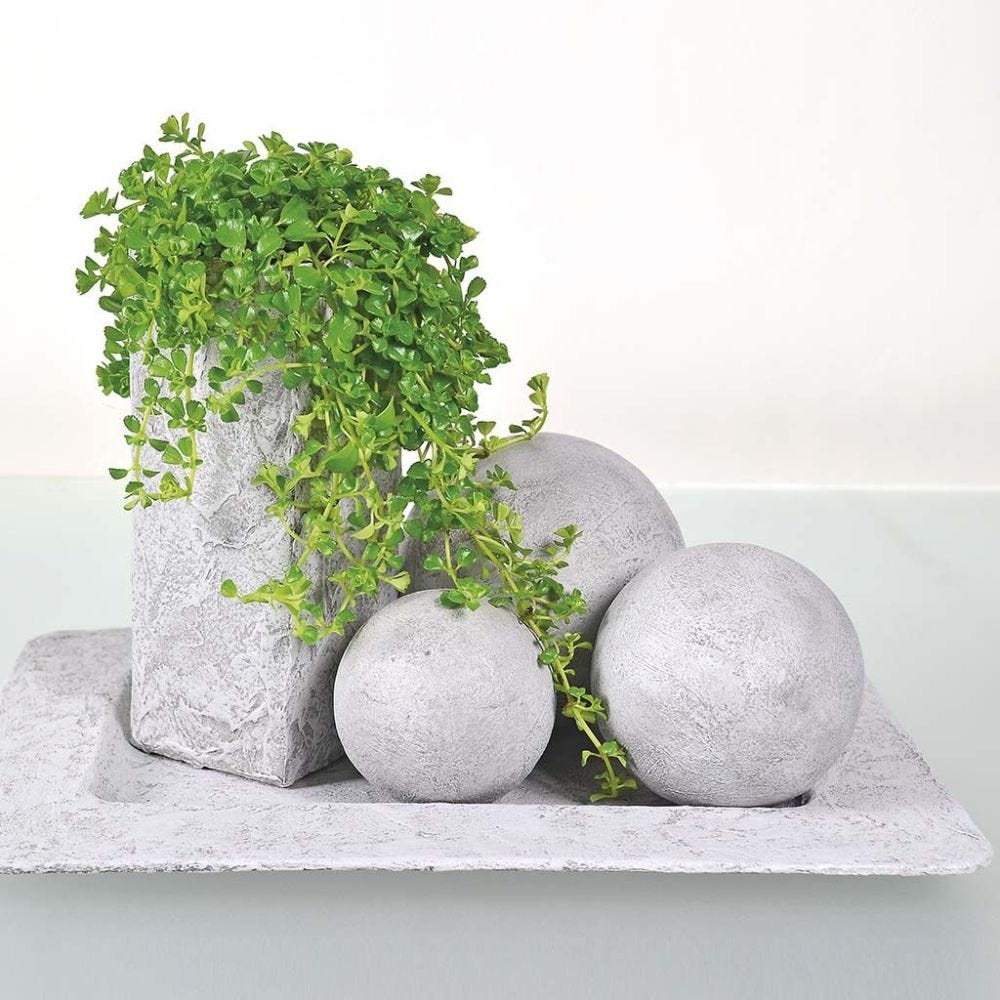 How to do it
1
Stir the concrete paste well and paint or spread over in a thin layer (as a base) on the object. Here we've used a polystyrene ball. Leave to dry.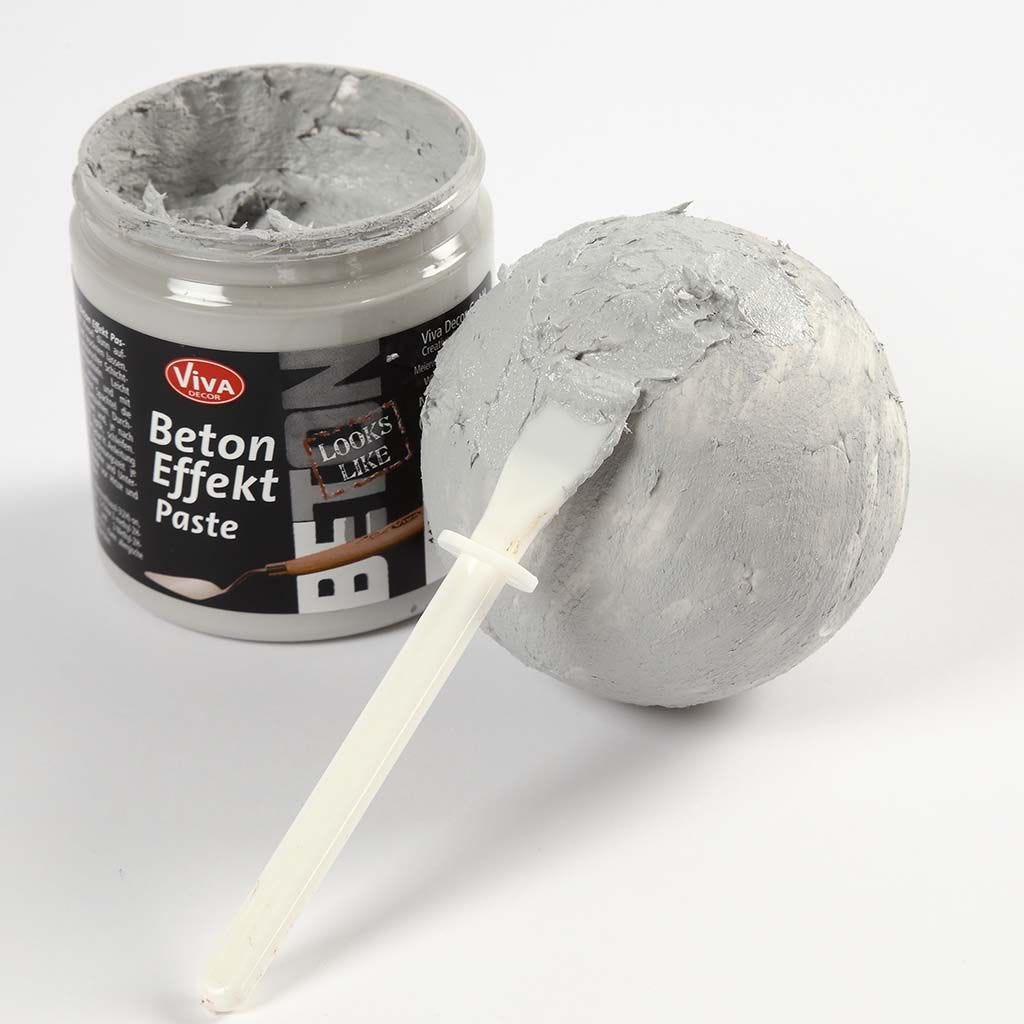 2
Apply a second layer of concrete paste to the object, in the thickness required to get the desired surface texture.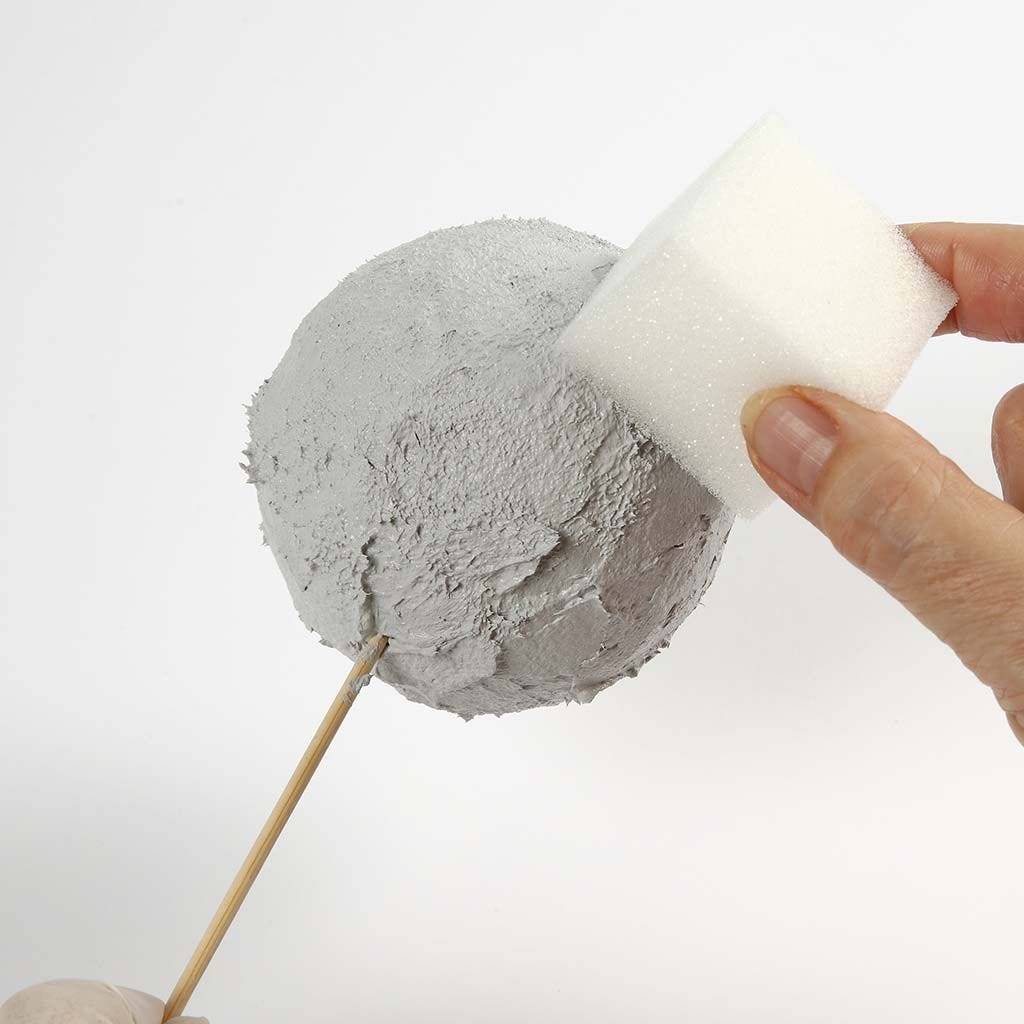 3
After drying for a few minutes, dab the surface evenly with a sponge on the still-wet concrete paste. Leave to dry.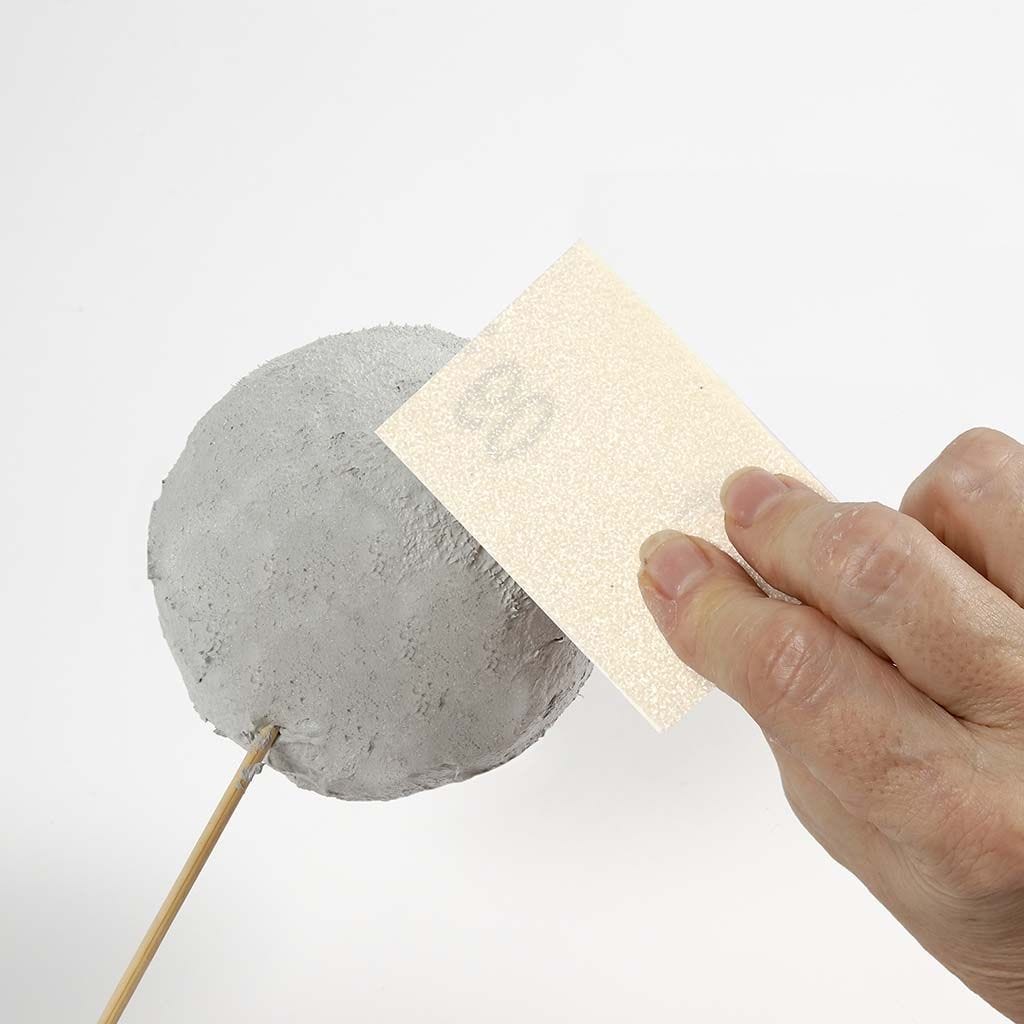 4
Rub the surface with sandpaper to smooth it down (or leave in the desired texture). Brush off any dust.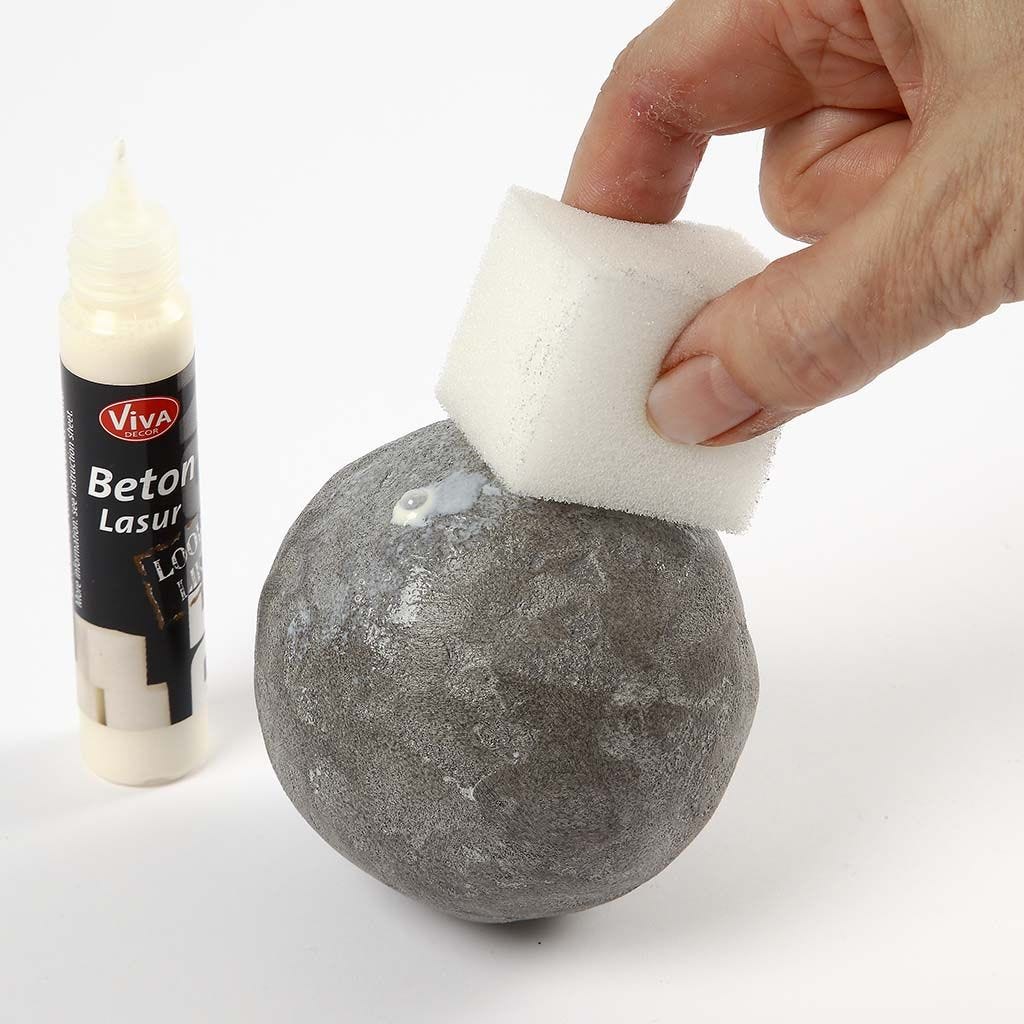 5
Using a sponge, dab on the dark glaze onto the object. (This glaze is a paint which creates an underlying layer in between). Leave the object to dry.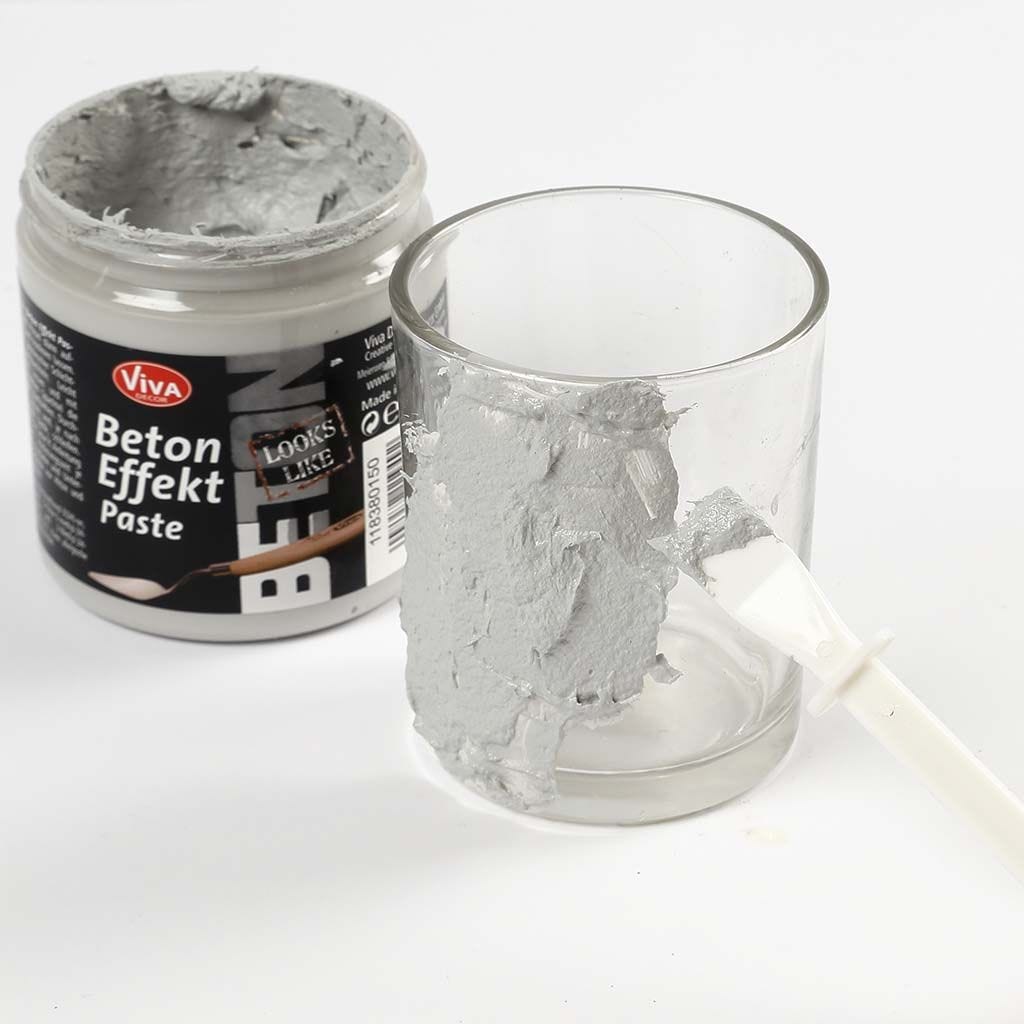 6
In the same way as above, now apply the light glaze to the object.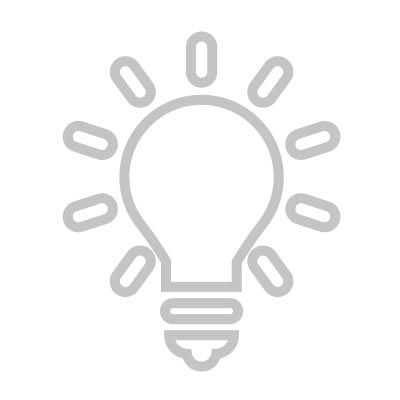 TIP!
Concrete paste can be used on all sorts of materials such as glass, porcelain and pâpier maché. For example, make a flower pot out of an old milk or juice carton, as shown here.
I'm shopping as
b2c incl. tax
b2b excl. tax
b2g excl. tax
Go back
I'm shopping as
Continue as guest
Copyright © 2013-present Magento, Inc. All rights reserved.