Make it look like the elf has been washing clothes. Cut out elf clothing from felt according to the pattern and stick it together with double-sided adhesive tape. Then, make a drying rack with small natural sticks and string. Finally, hang the elf's clothes on the clothes line using small wooden pegs.
How to do it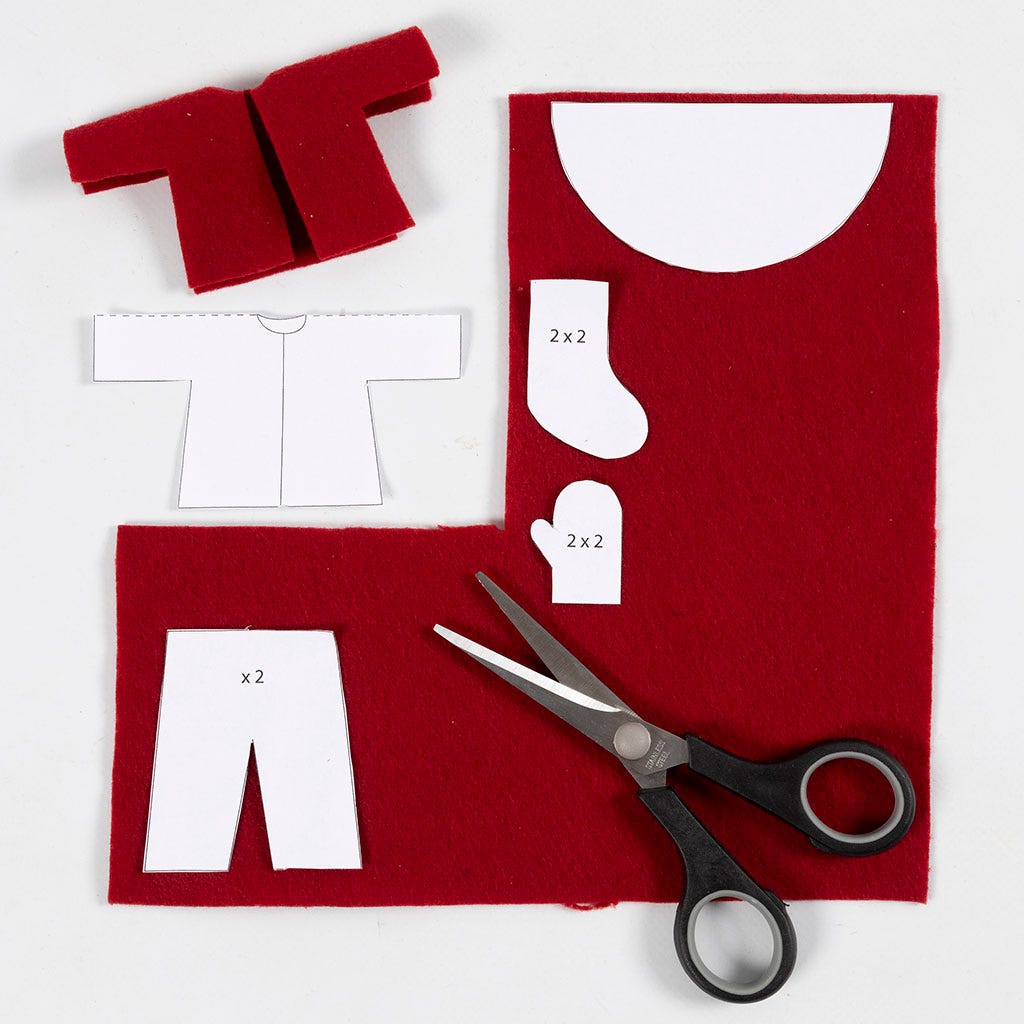 1
Cut out the elements to make the elf's clothes from the pattern sheet.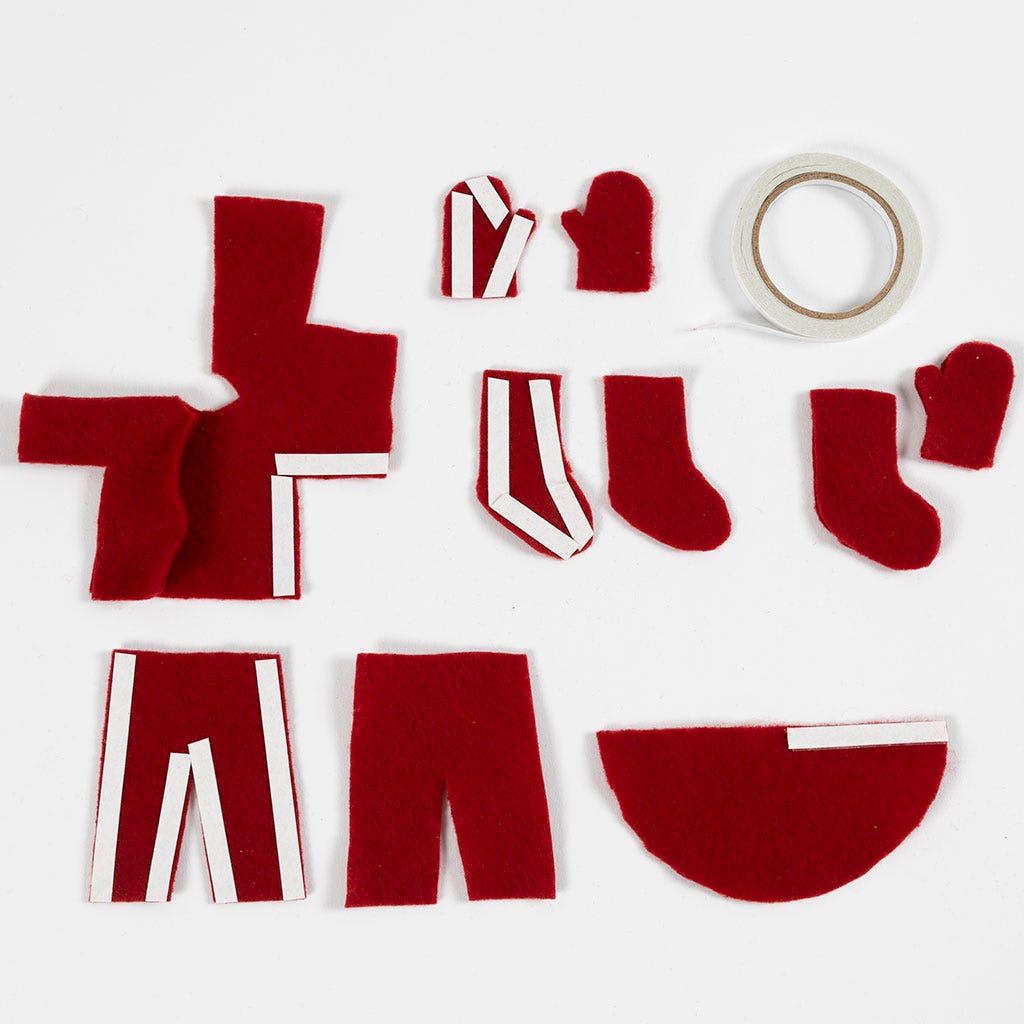 2
Assemble the clothes with double-sided adhesive tape.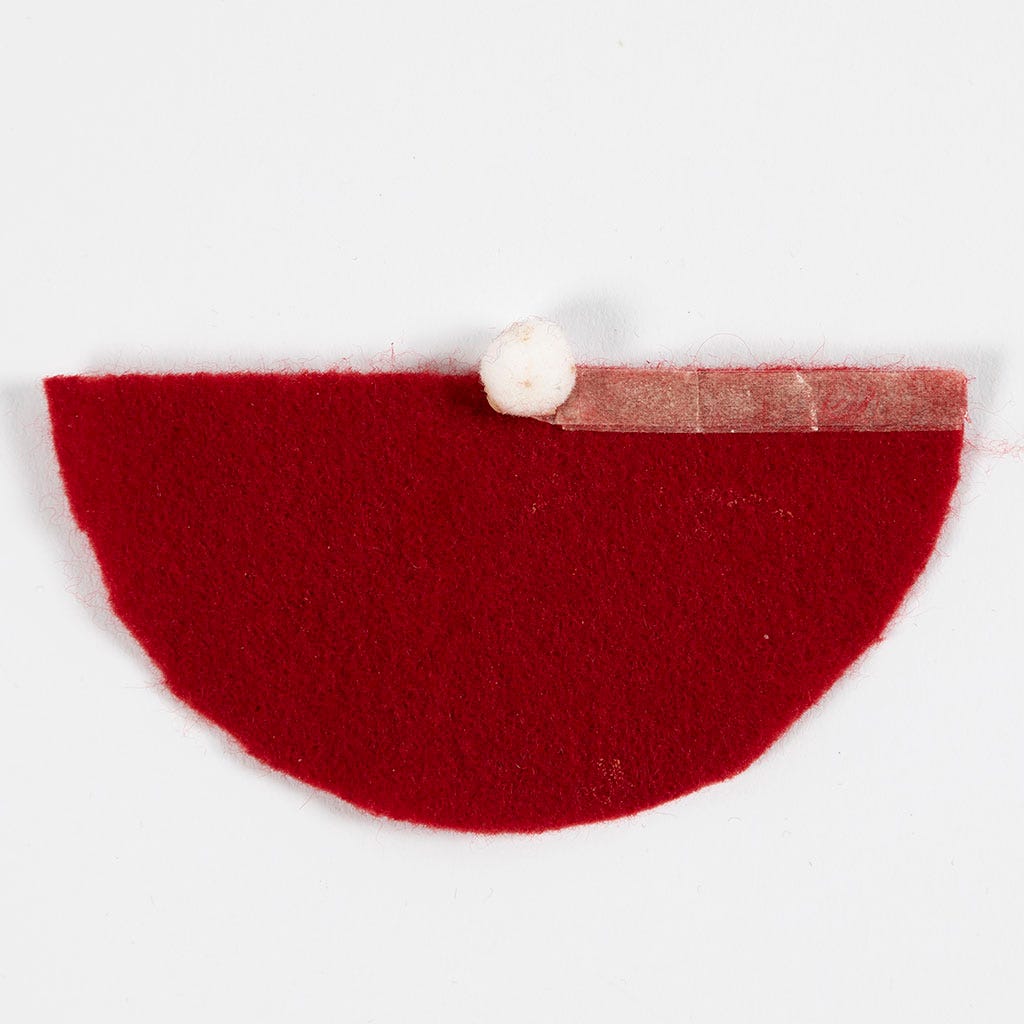 3
Tape the pom-pom to the hat part as shown in the picture.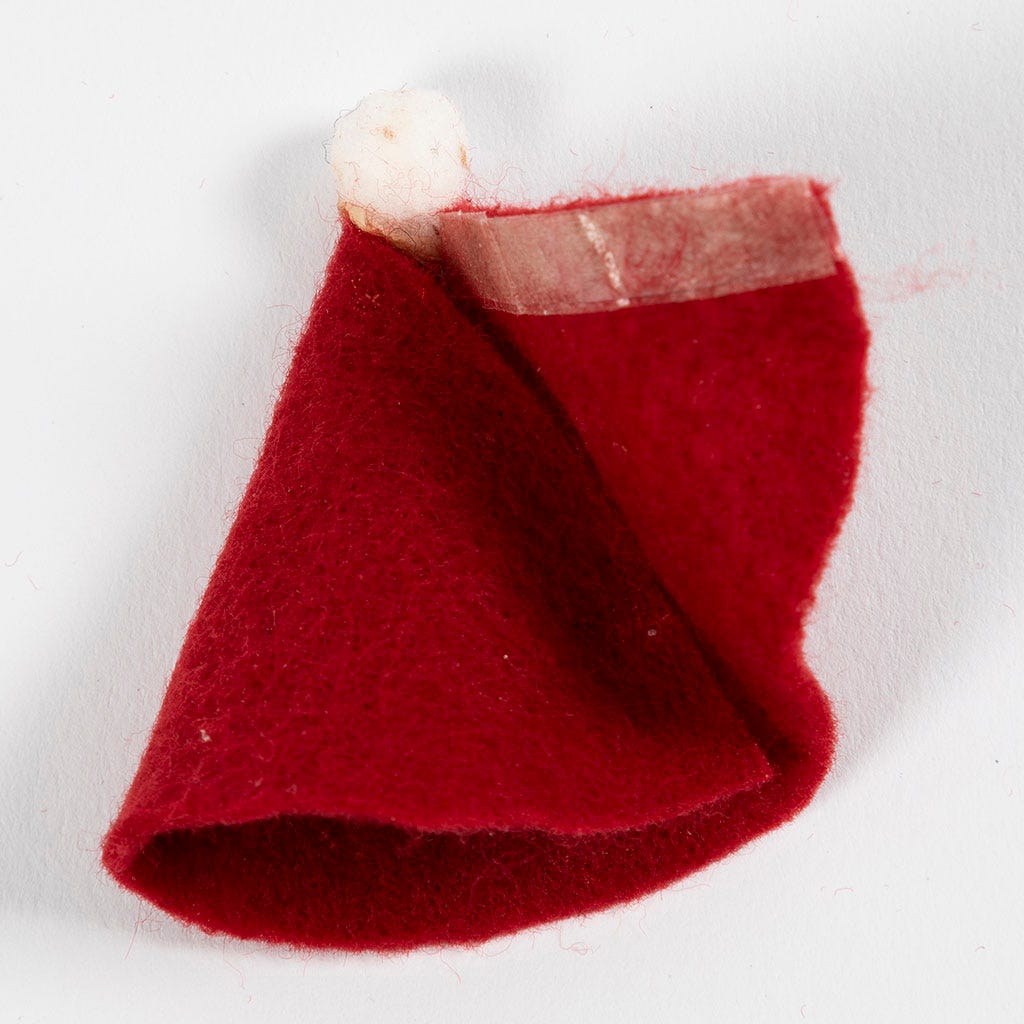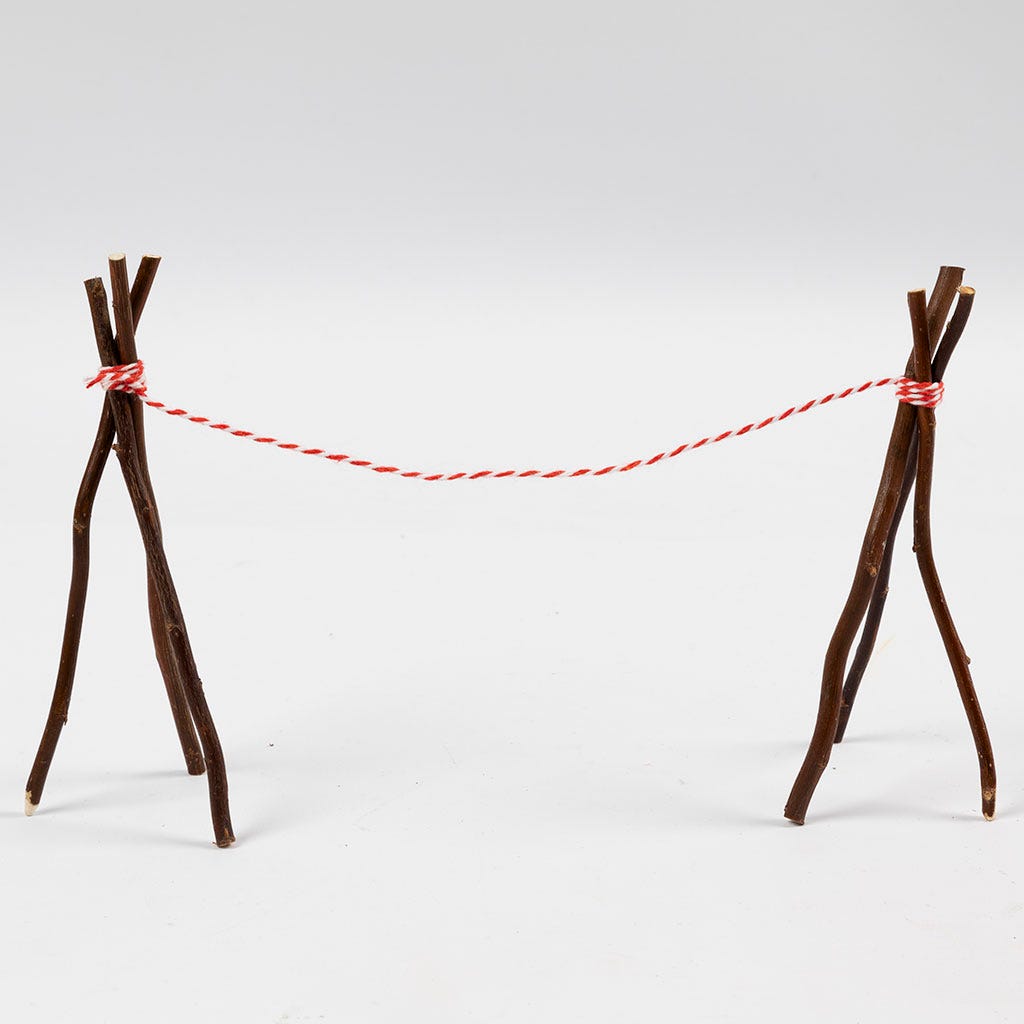 5
"Now, make the drying rack. First, cut the string into 5 pieces: 1 x 30 cm, 2 x 20 cm and 2 x 15 cm. Use natural sticks (2 x 3) for the drying rack's legs and tie them tightly together with the 15 cm-long string. Then, tie the 30 cm-long string to the rack as a clothes line."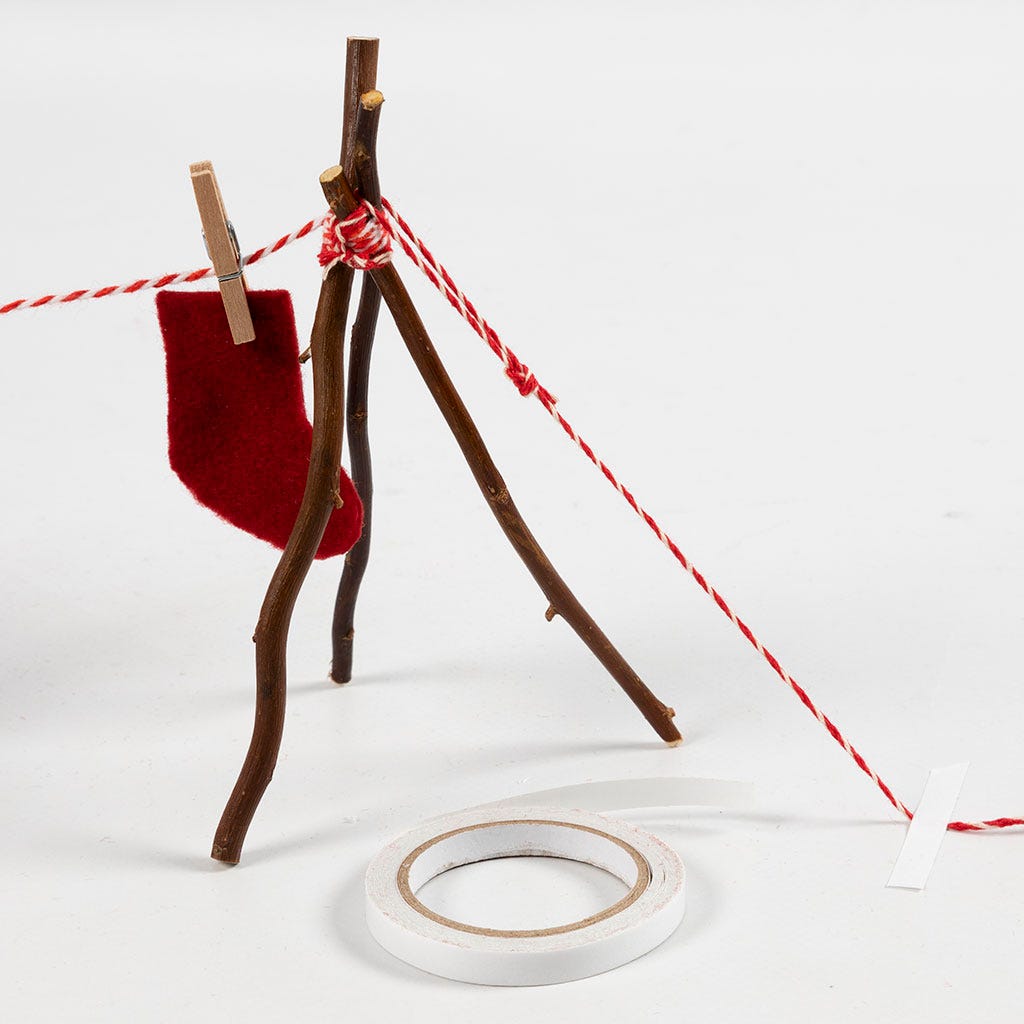 6
Use the 2 x 20 cm length of strings for guy lines. Tie a loop onto the end of each piece of string and tie them around a stick at each end. Stretch the strings and tape them in place on the board in the desired position.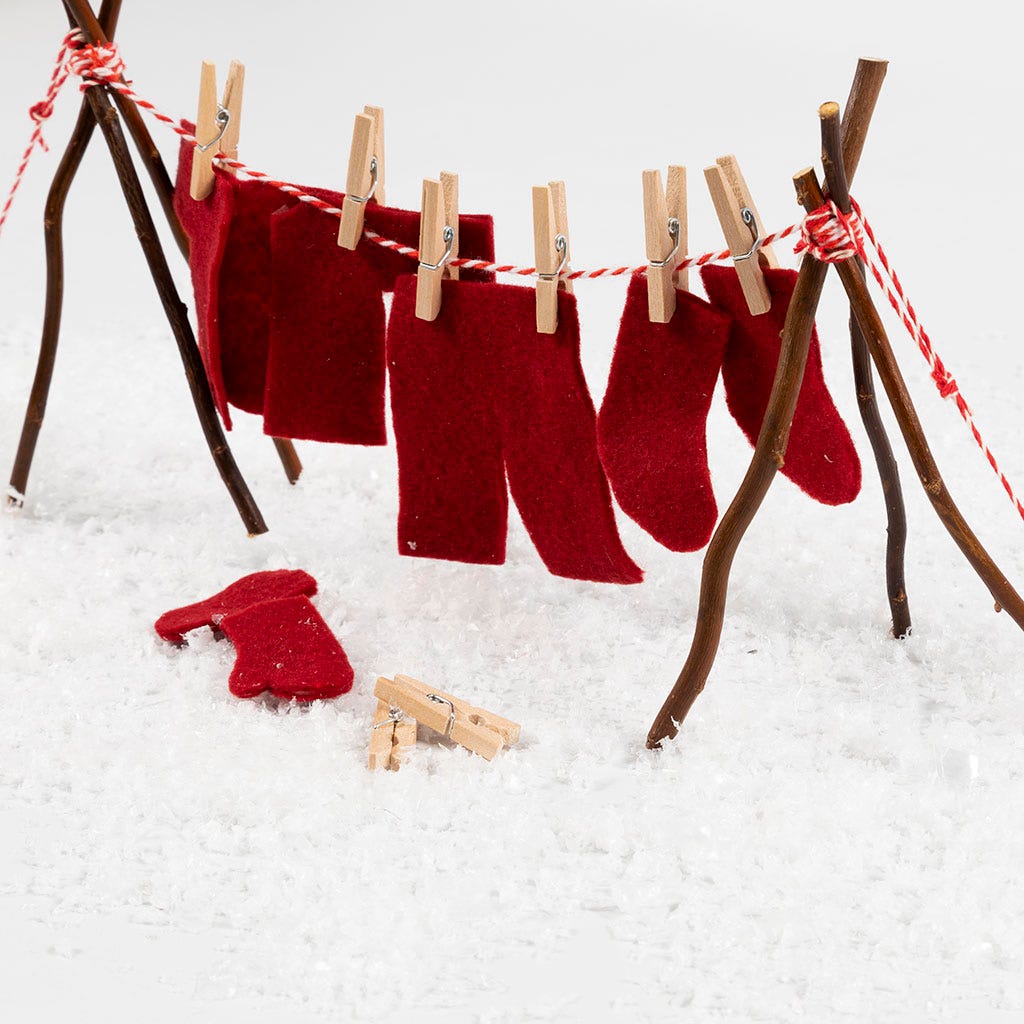 7
Hang the clothes on with pegs and decorate around the drying rack with snow.
Template
Print the template here.
Attached file:
Download