Make it look like your little elf has built a snowman. Make the snowman's body out of polystyrene balls, cover them with glue and sprinkle them with snow. Attach your eyes, nose and arms to the polystyrene balls and cut out a scarf using chenille. Finally, glue the snowman's hat to the top.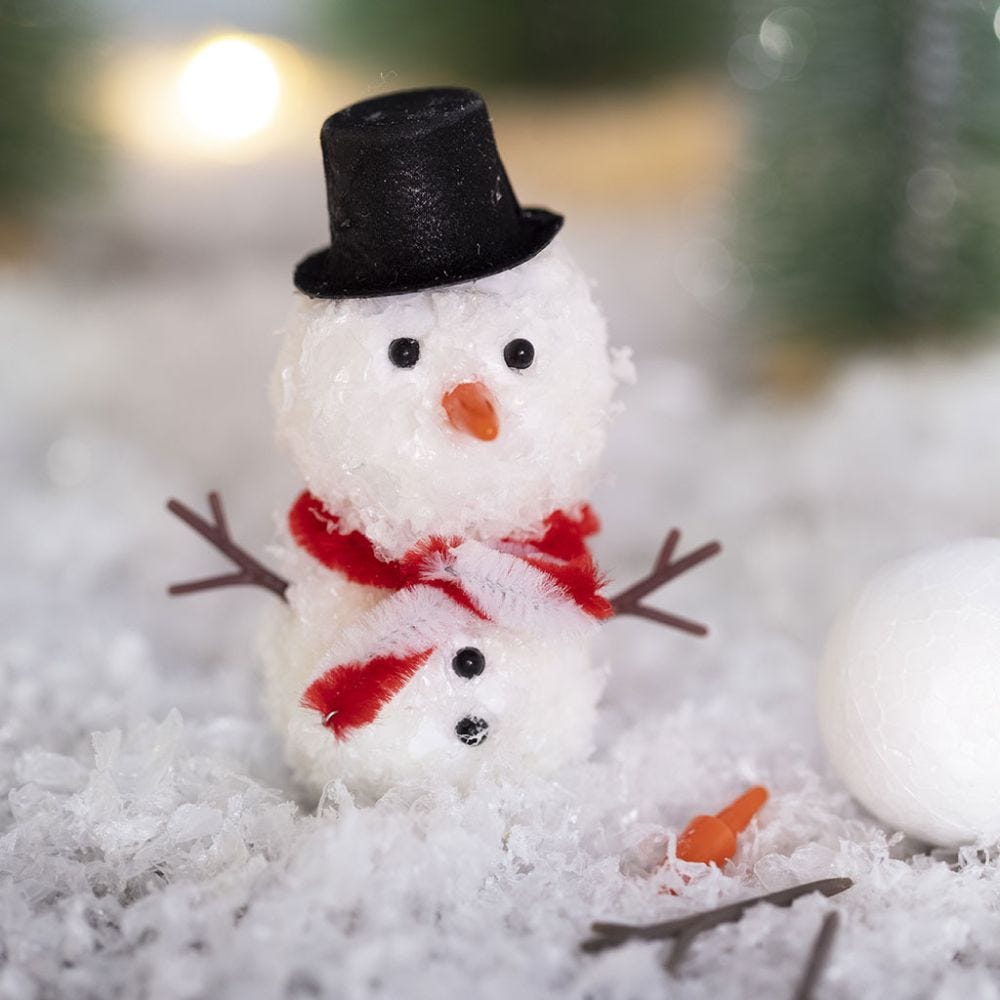 How to do it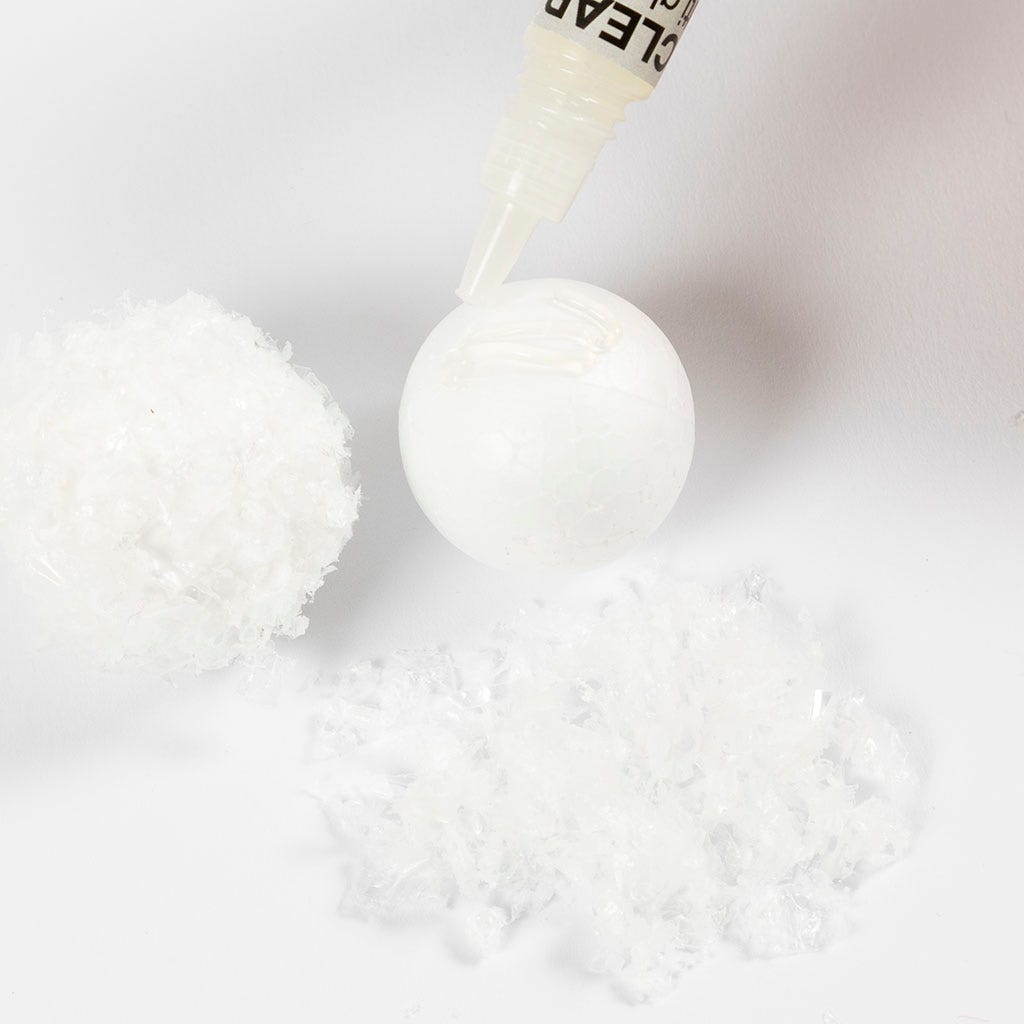 1
Cover the polystyrene balls with Multi Glue and place them in a pile of snow. Sprinkle over the snow so that the balls are completely covered. Then leave the balls to dry.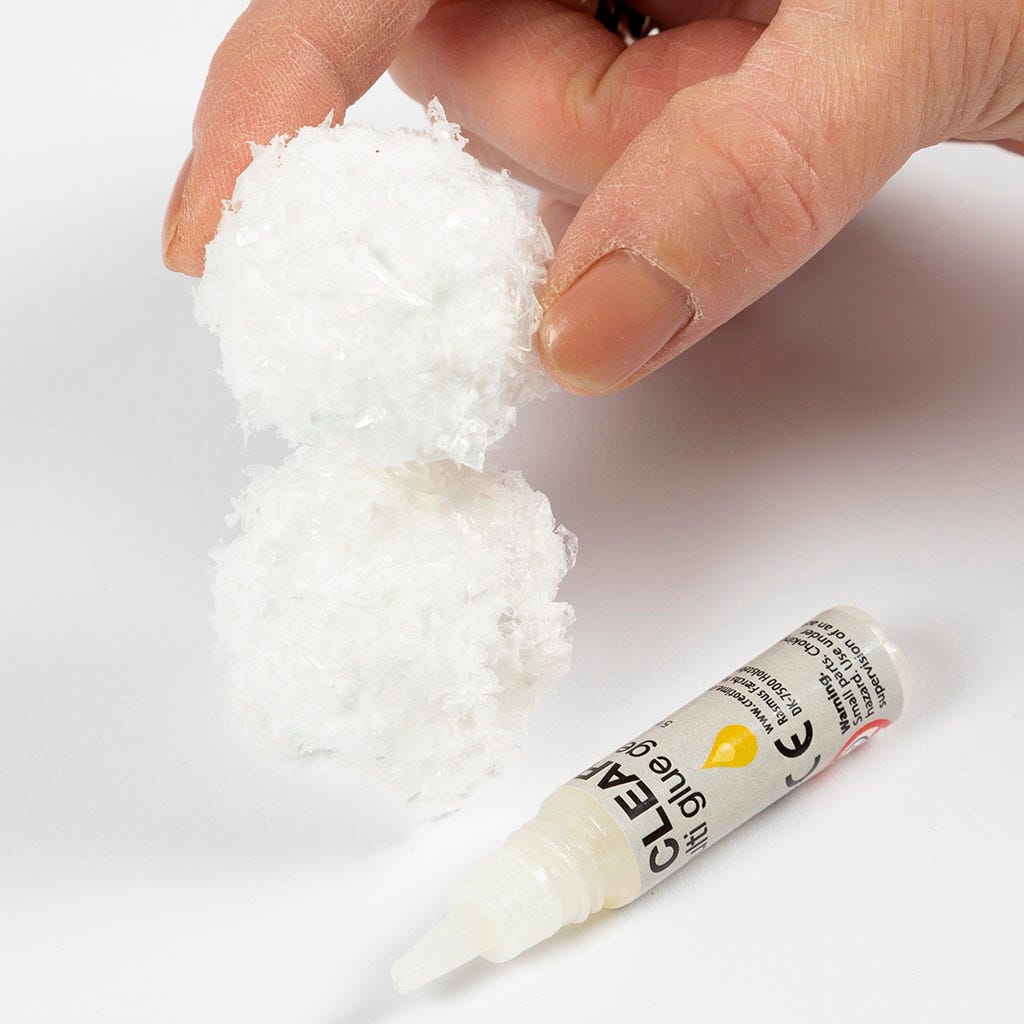 2
Glue the two dry balls together.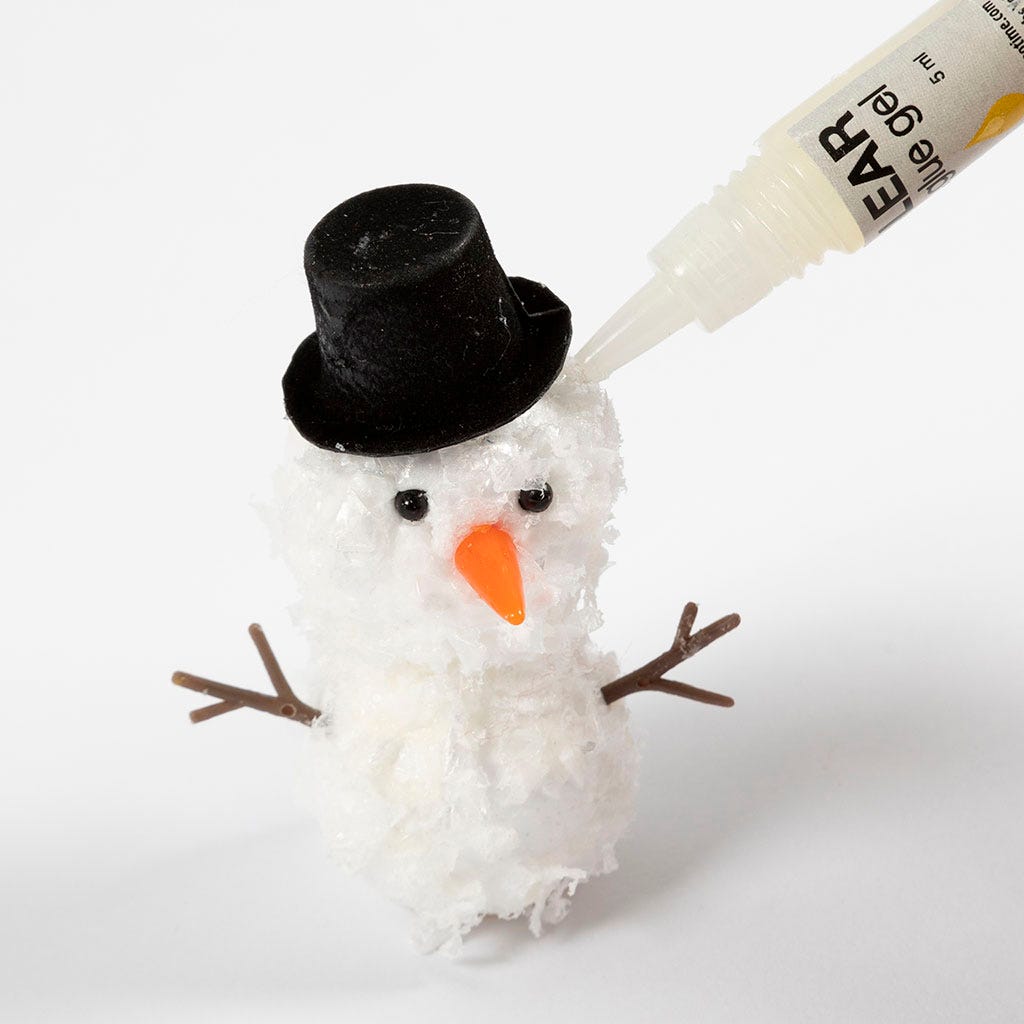 3
Stick your eyes, nose and arms onto the polystyrene balls and glue on the hat.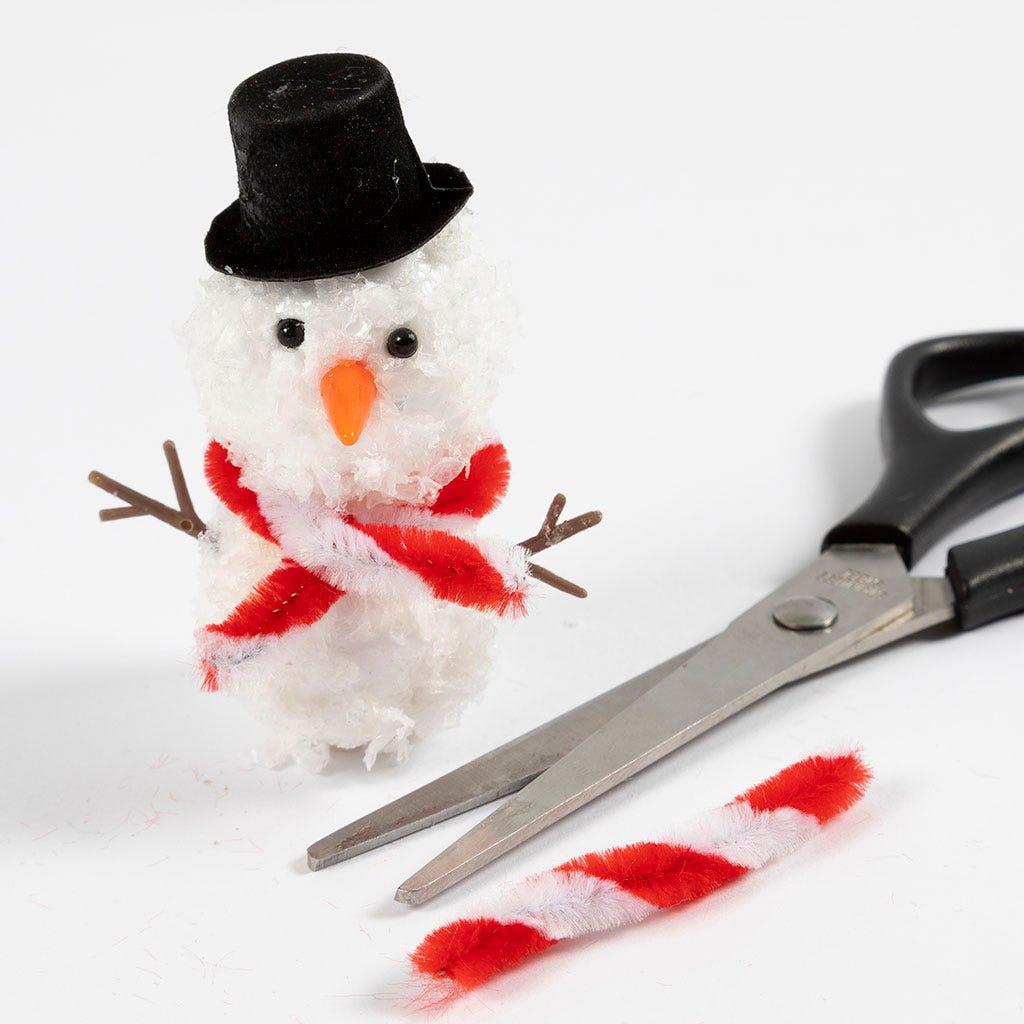 4
Cut a piece of chenille and use it as the snowman's scarf