The elf bakes Christmas cakes
Make it look like your little elf has been baking. Roll and shape Silk Clay© into small cakes and create tables and stools by gluing wooden discs onto empty spools.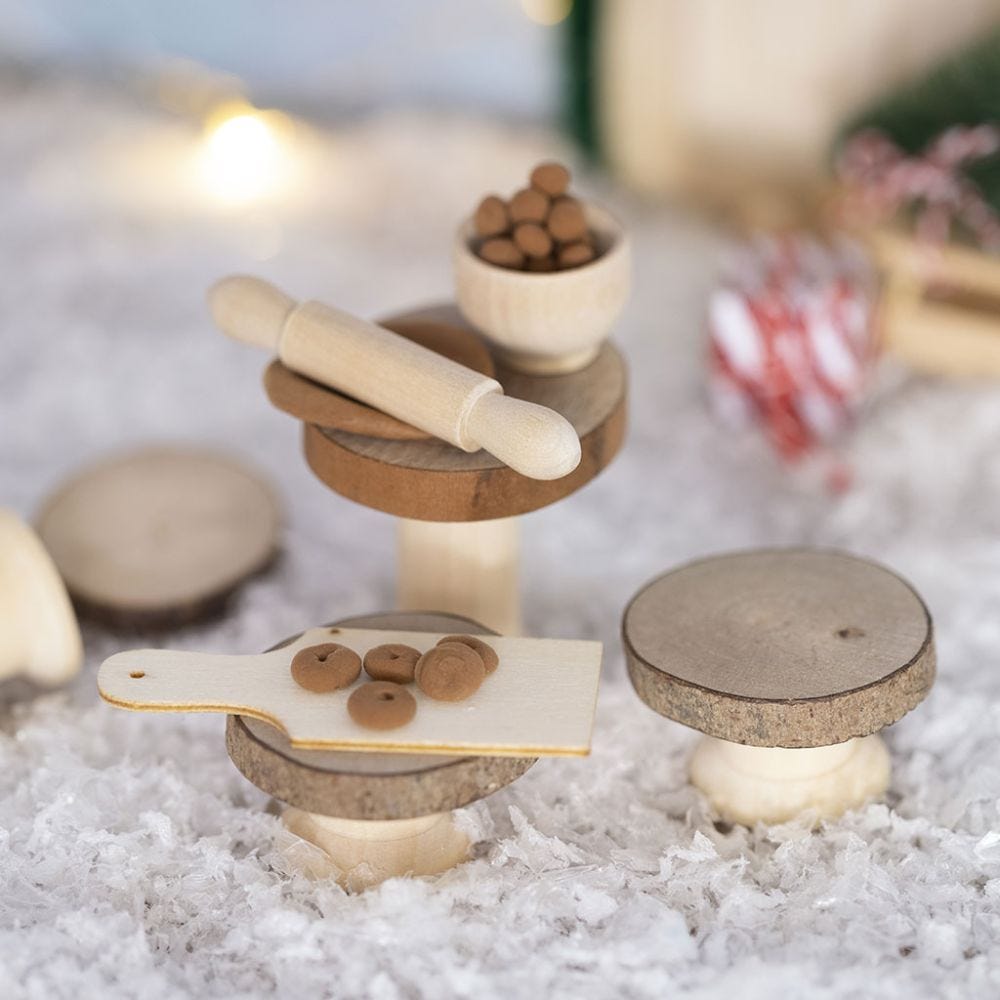 How to do it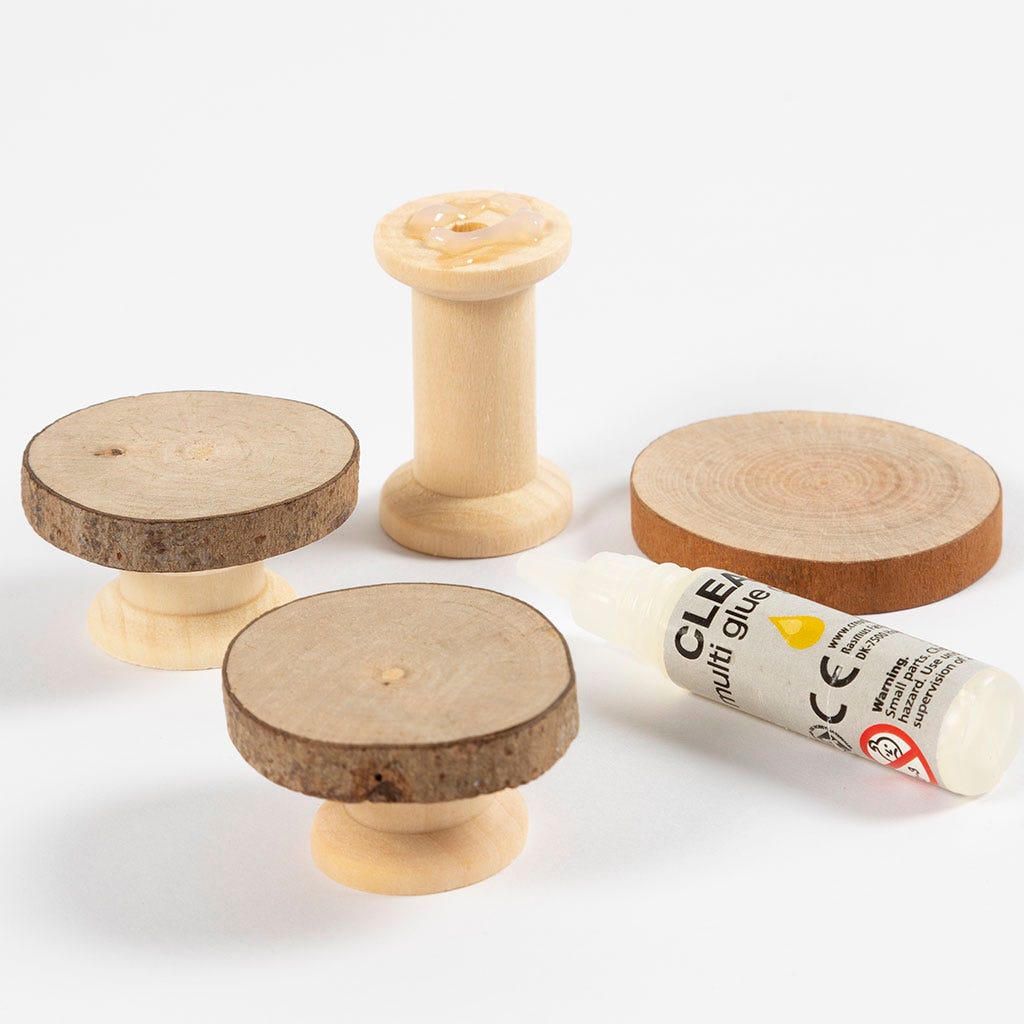 1
Glue wooden discs and spools together to make tables and stools.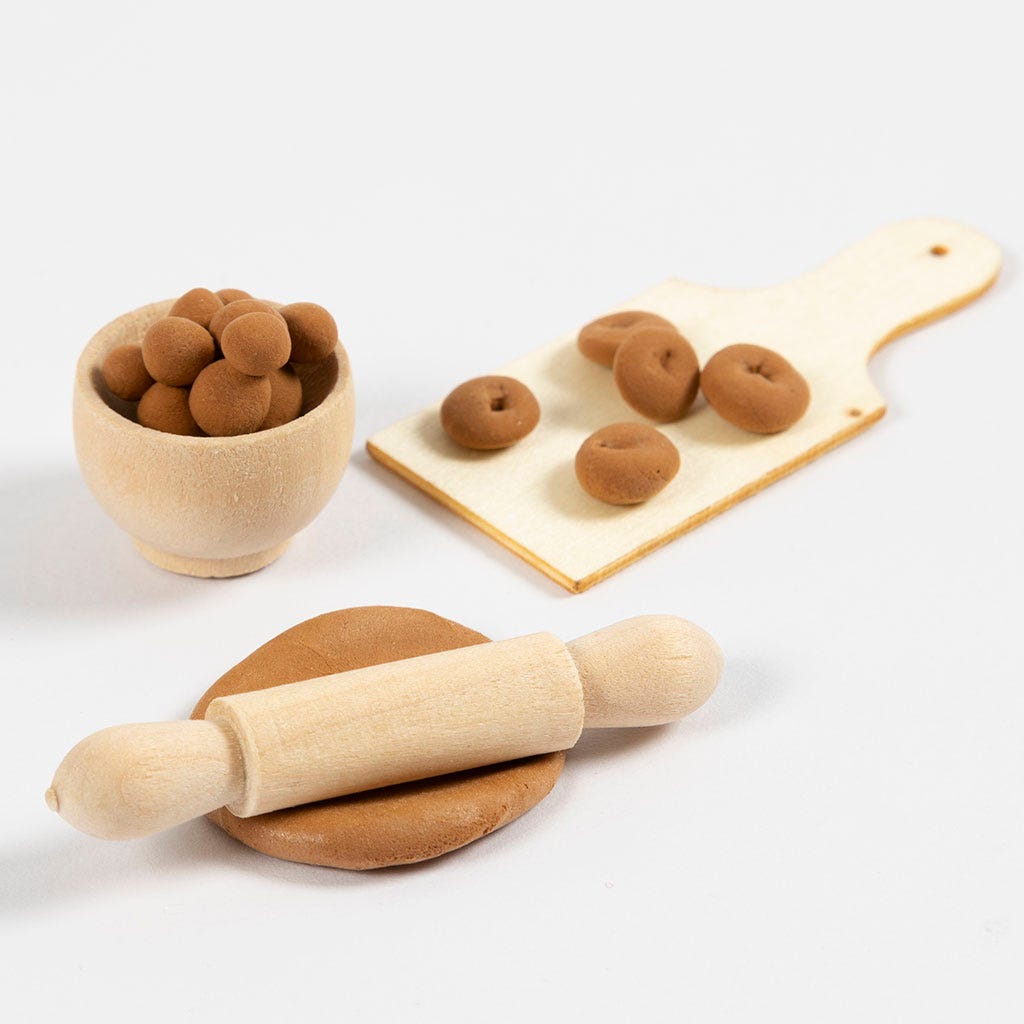 2
Shape small cakes and rolled out dough with Silk Clay©. Decorate them however you like and leave to dry.