Draw simple lines with a thick permanent marker. Then apply Art Aqua Pigment watercolors with a soft nylon brush and water. How to do it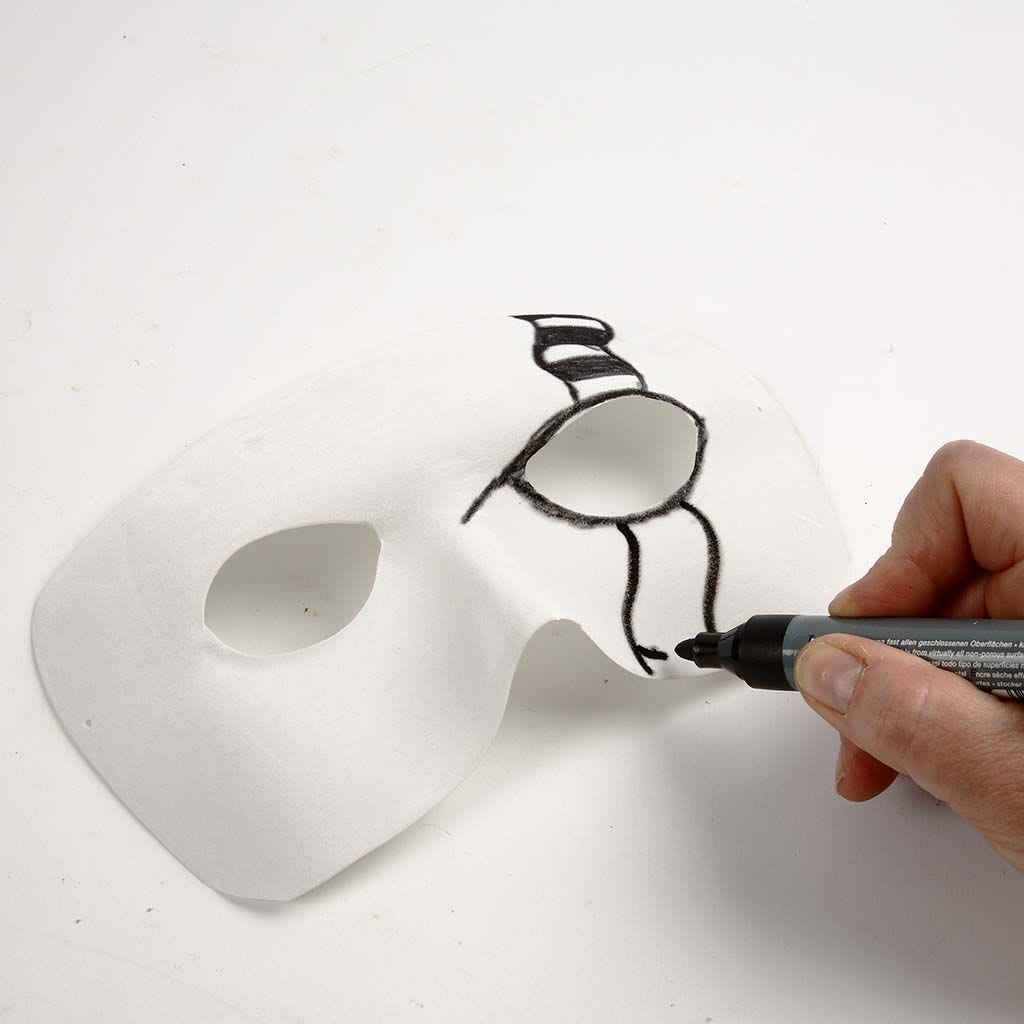 Step 1.
The exciting plastic masks with a velvet surface are inspired by the street art in New York. Only three colors have been used; yellow, turquoise and pink which can be used as primary colors and are incredibly beautiful when mixed. To get the color to run on the surface and spread, add a little water continuously with the brush onto the mask surface. Have a cup of water for each color, as even highly diluted Art Aqua watercolor is beautiful against the stronger undiluted colors. The permanent marker works like a "stopper", which allows you to control the color.
Copyright © 2013-present Magento, Inc. All rights reserved.