Needle Felting on Polystyrene
These lovely penguins are needle felted onto polystyrene with a wood button added as a foot. Amusing eyes are added at the end for a humorous expression.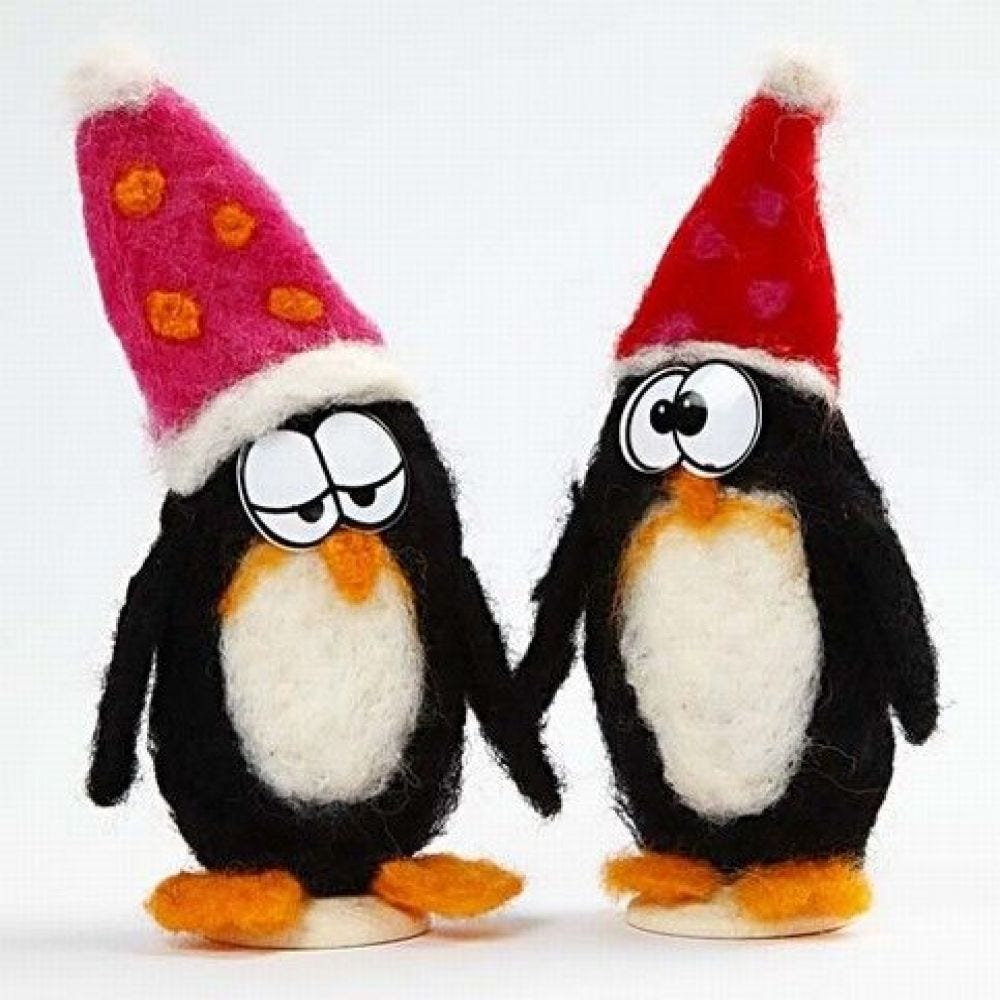 How to do it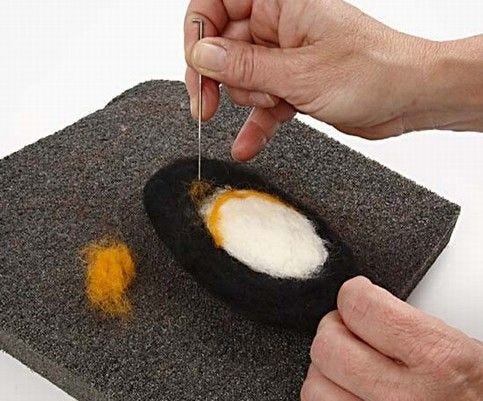 1
Felt wool onto the polystyrene item using a felting needle. The longer you felt, the denser the wool becomes.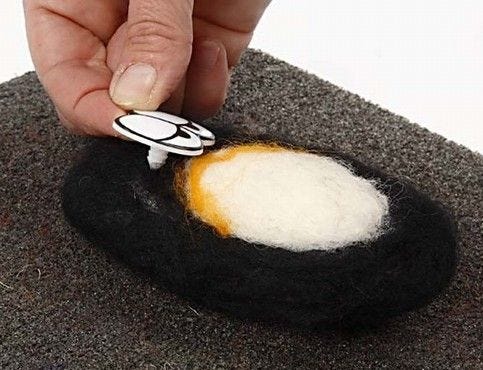 2
Push the amusing eyes – adding a blob of glue onto the back of the eye – into the polystyrene item.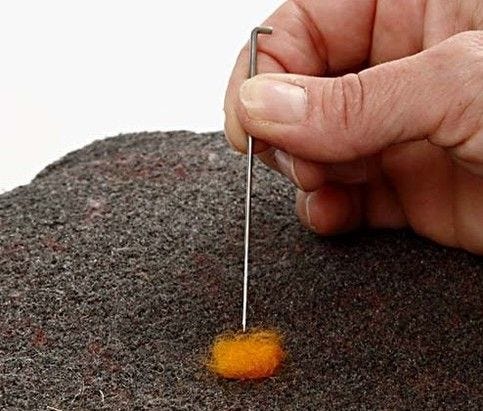 3
Felt the beak, feet and wings separately on a needle felting foam pad.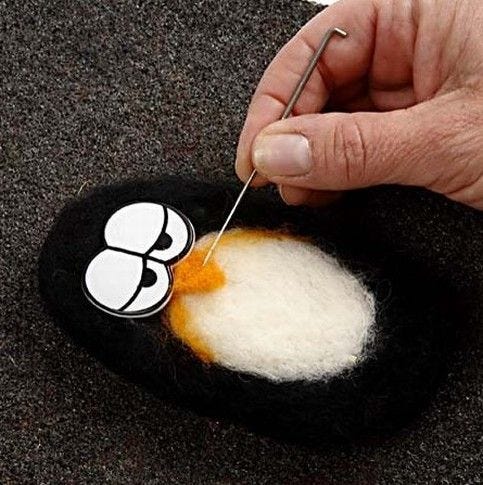 4
Felt on the beak, wings and feet.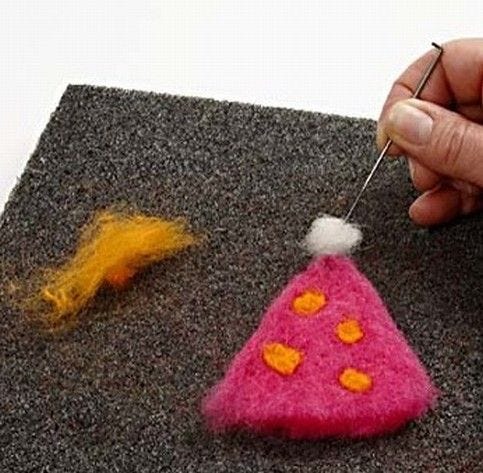 5
Felt the hat separately making a thick triangular shape.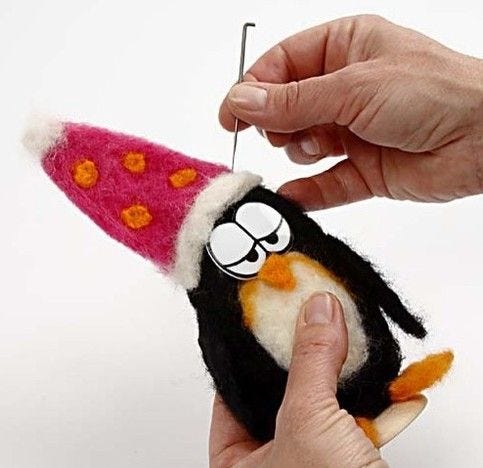 6
Felt the hat onto the front of the head.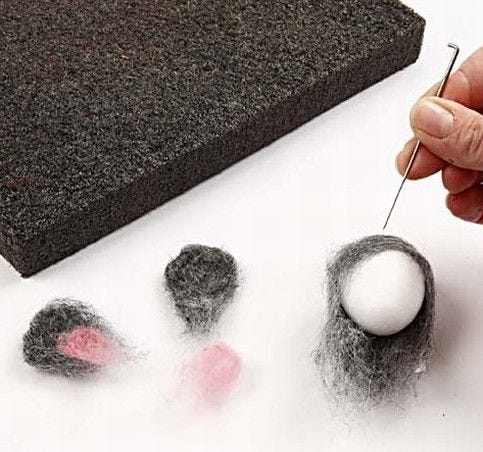 7
Felt the mice's heads with grey wool onto polystyrene eggs. Felt the ears separately on a needle felting foam pad and then felt them onto the head. To make small eyes and snouts; felt for longer and towards the middle of the woollen dots.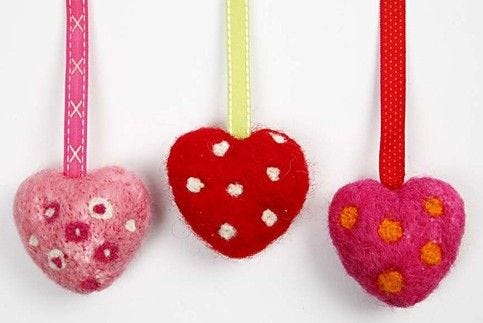 Hearts
Felt the hearts with a felting needle and wool onto polystyrene hearts. The ribbons for hanging are from the Vivi Gade Helsinki series and are felted onto the hearts with a small wad of wool at the end.