Needle-Felting on a Ready-Made Fabric Hanging Bird
Needle-Felting on a Ready-Made Fabric Hanging Bird
This ready-made fabric bird for hanging has been needle-felted with carded wool. A metal mini crown is glued on at the end.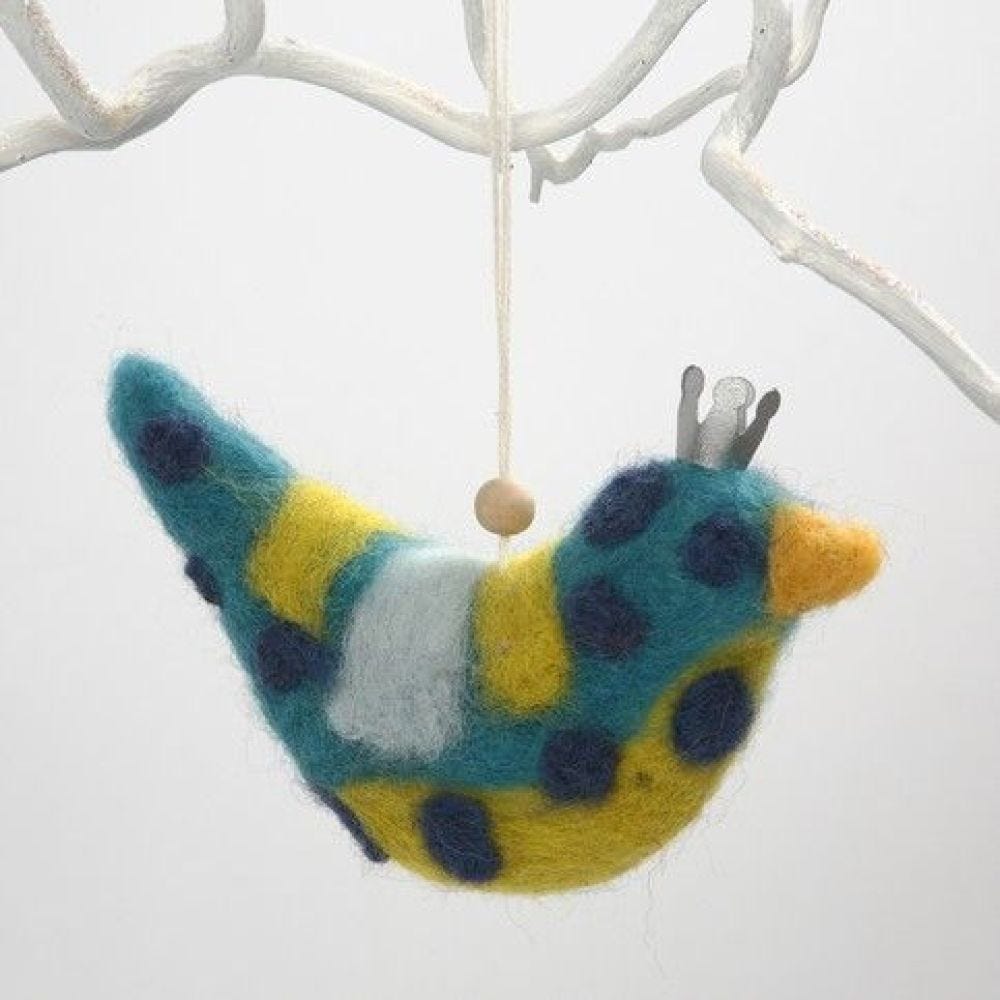 How to do it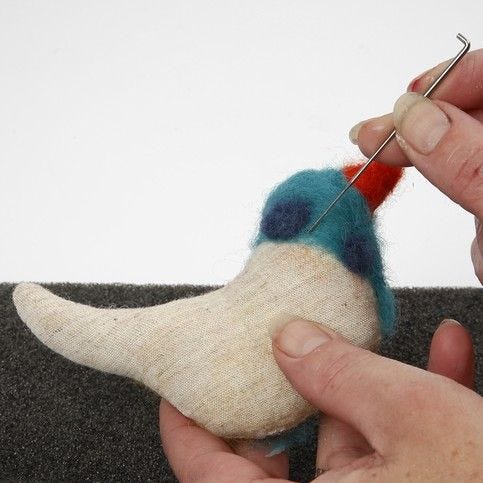 1.
Place the wood on the fabric bird and start felting by pushing the felting needle up and down until the carded wool is felted onto the bird securely.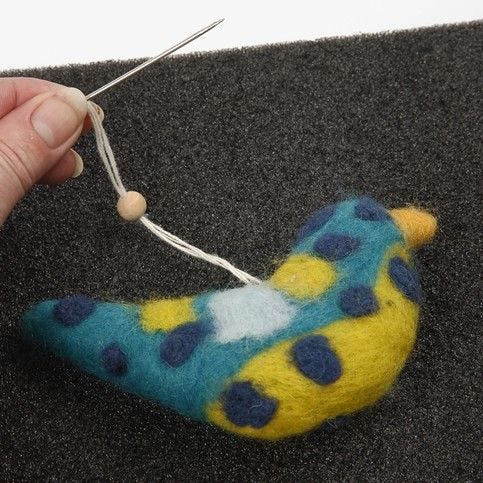 2.
Sew a piece of mercerised cotton yarn onto centre of the bird at the top. Thread a wooden bead onto the yarn.
3.
Attach the metal mini crown onto the bird's head using a glue gun.
Copyright © 2013-present Magento, Inc. All rights reserved.