Needle felted Christmas baubles made from polystyrene balls decorated with gold thread
Make these Christmas baubles by needle felting carded wool onto polystyrene balls. We have used gold thread for the decorative pattern and for hanging.
How to do it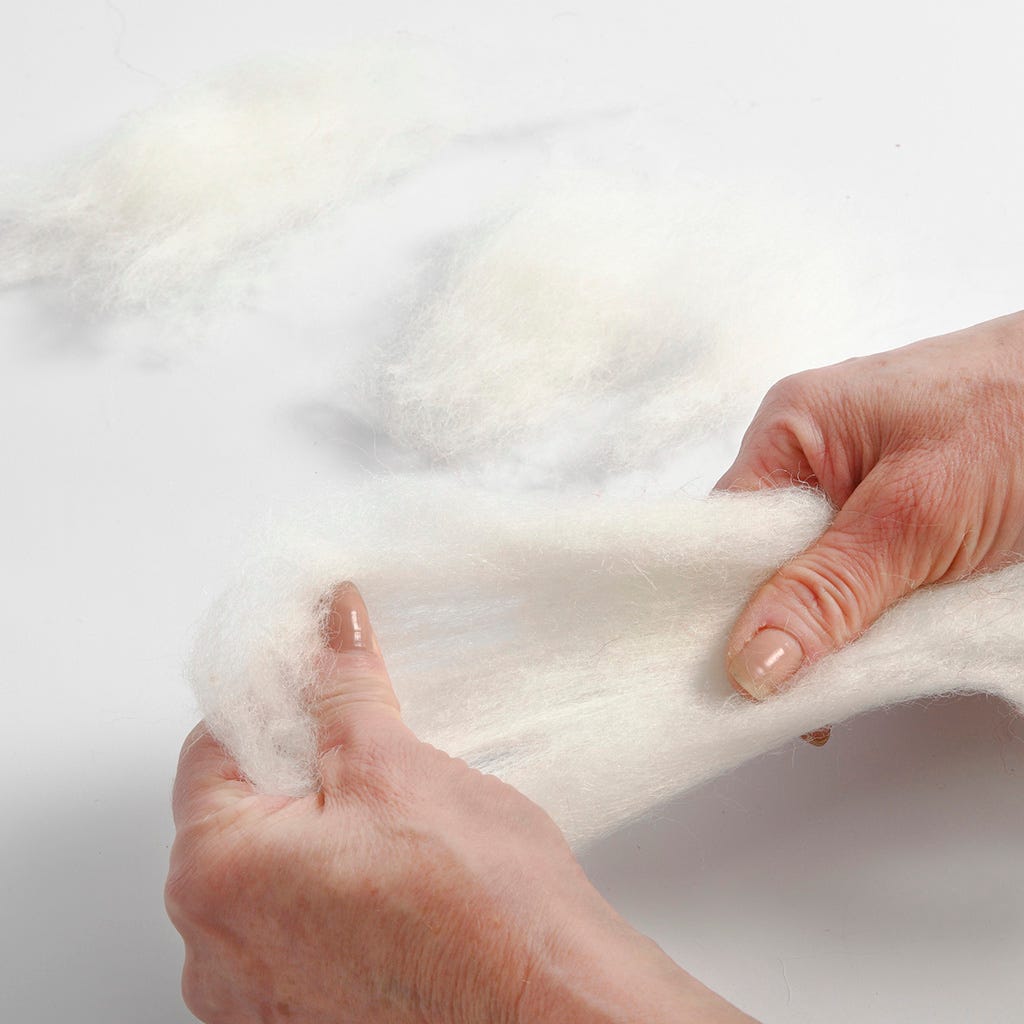 1
Tear small tufts of carded wool.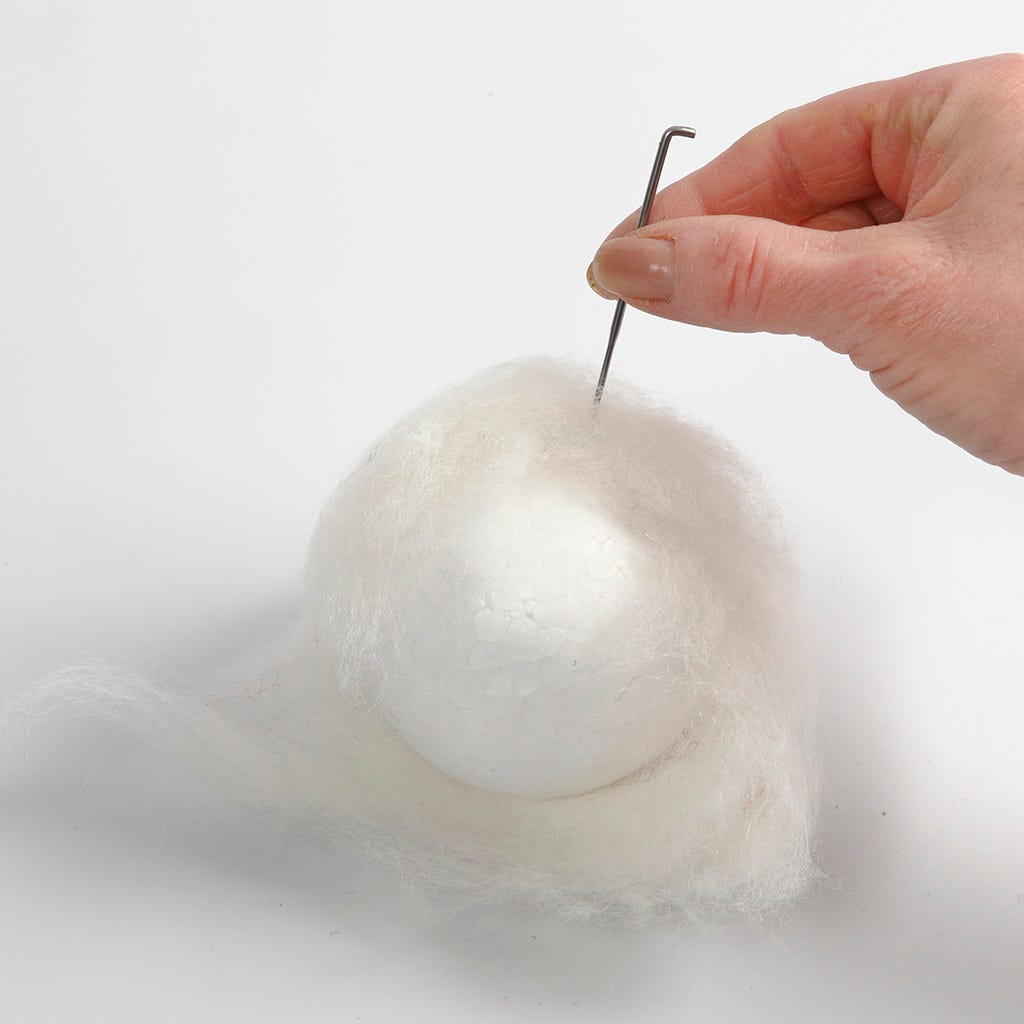 2
Felt the carded wool onto the polystyrene ball using the felting needle. Continue until the ball is completely covered with a dense layer.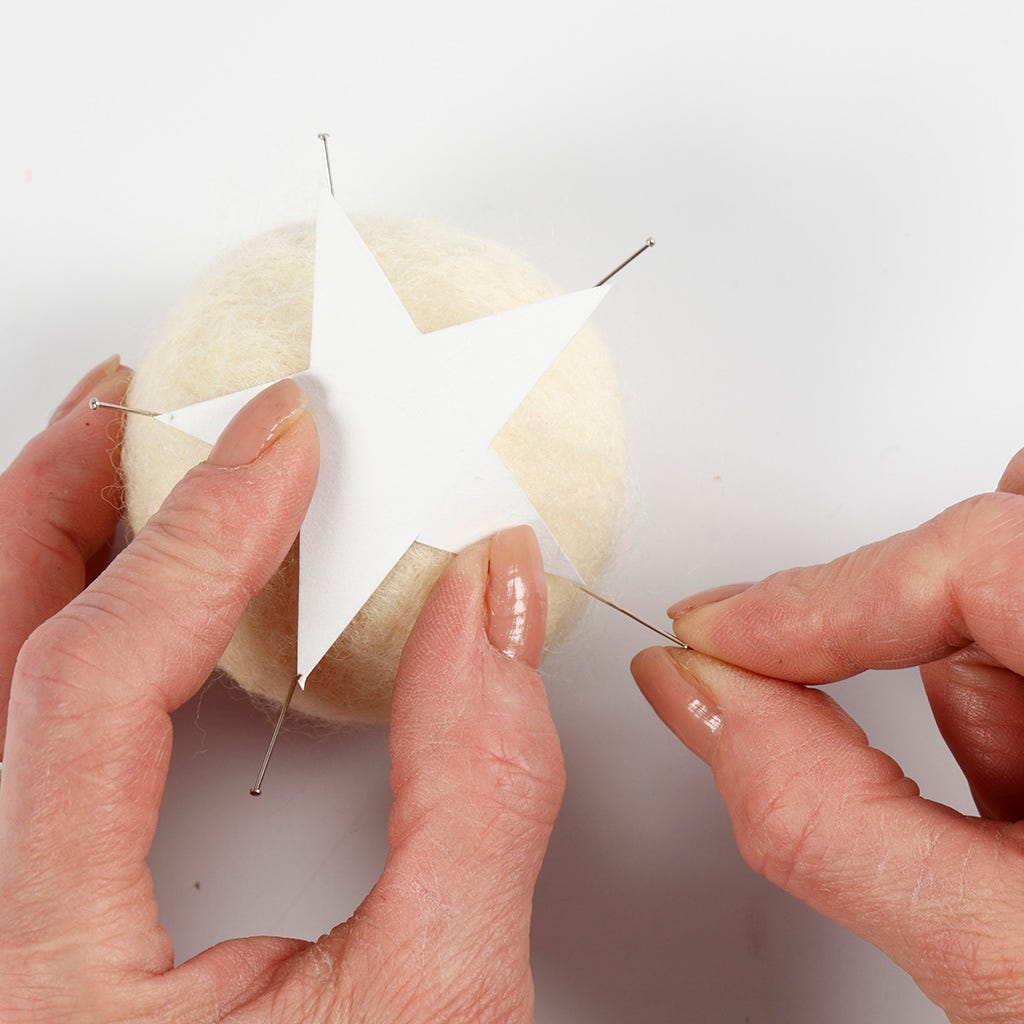 3
Cut out a star from the template which is available as a separate PDF file on this page. Attach the template onto the bauble with a pin at each point.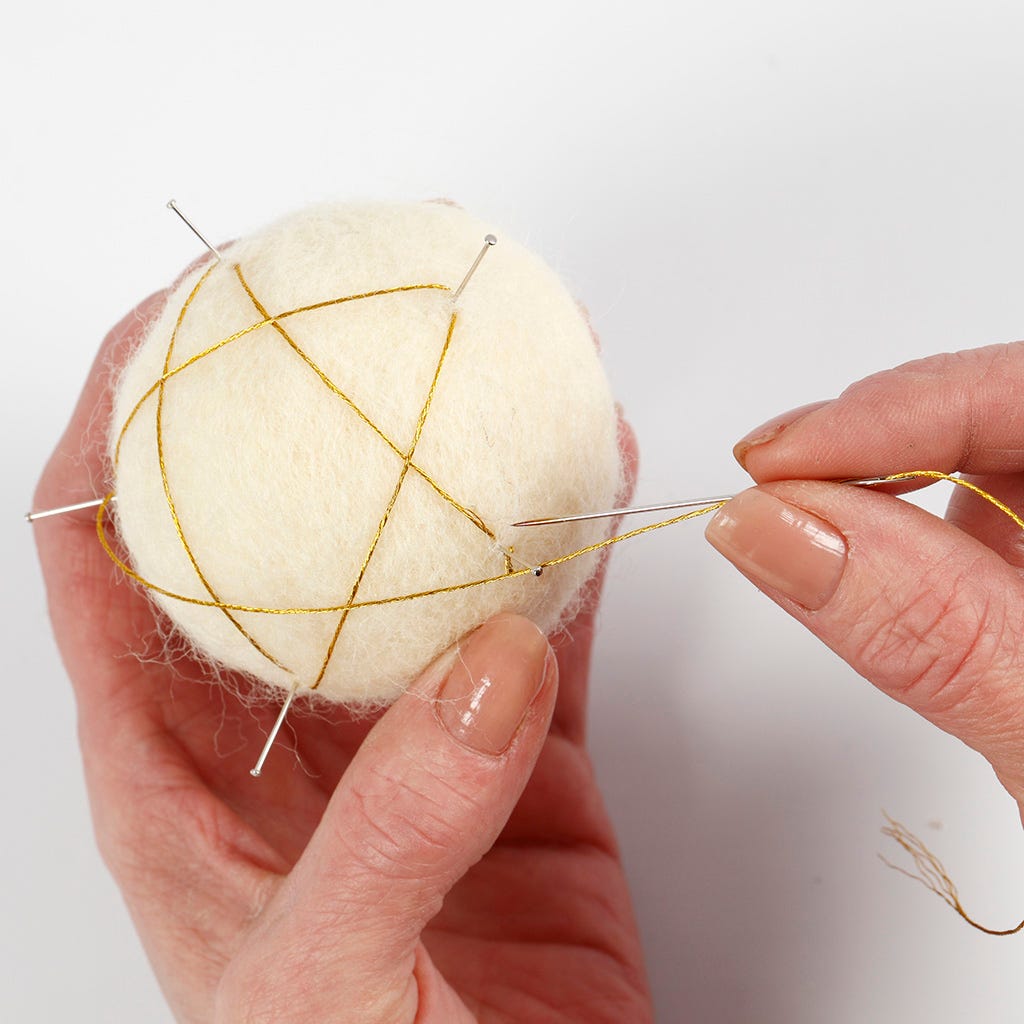 4
Remove the template and wind the gold thread around the pins to form the star. Sew the gold thread at each of the star points to keep it in place. Secure the gold thread end by tying a knot and sewing it into the felt.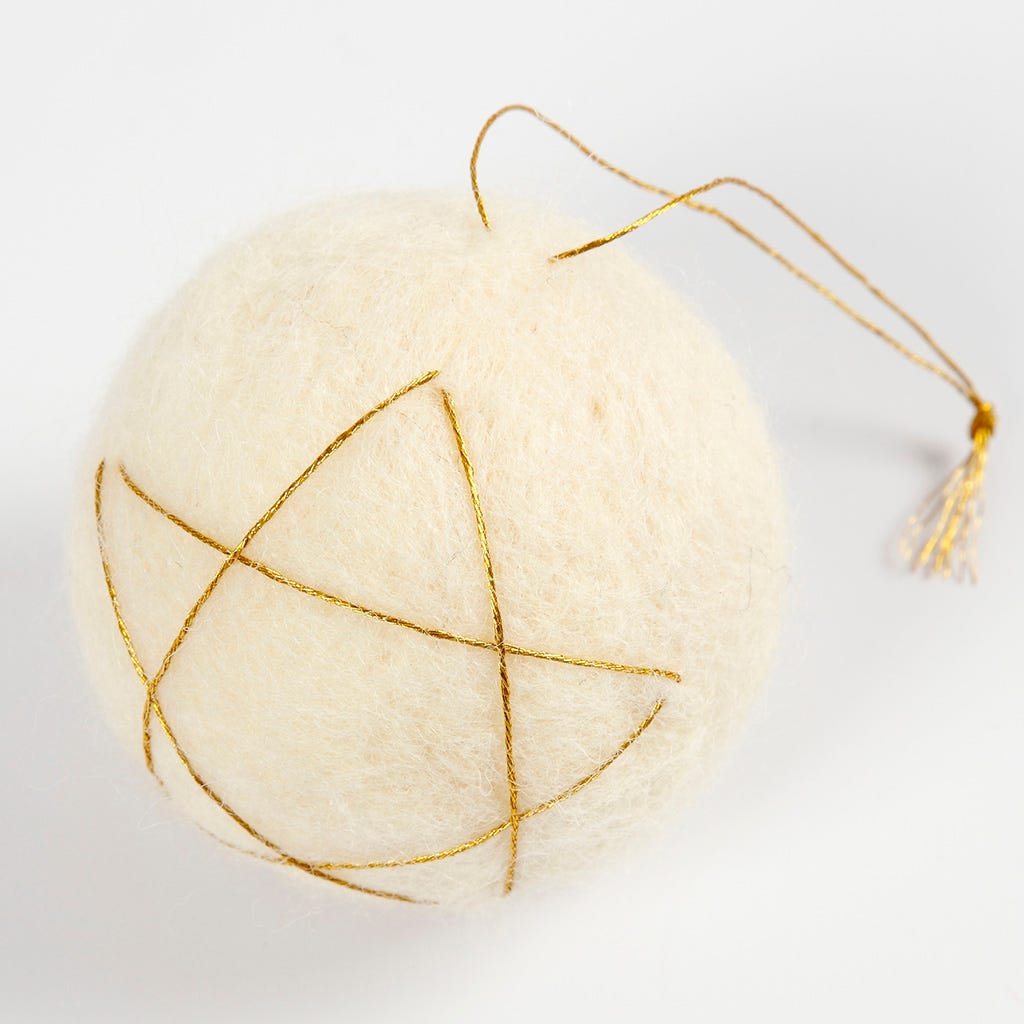 5
Sew a piece of doubled-over gold thread onto the needle felted bauble for hanging using a sewing needle.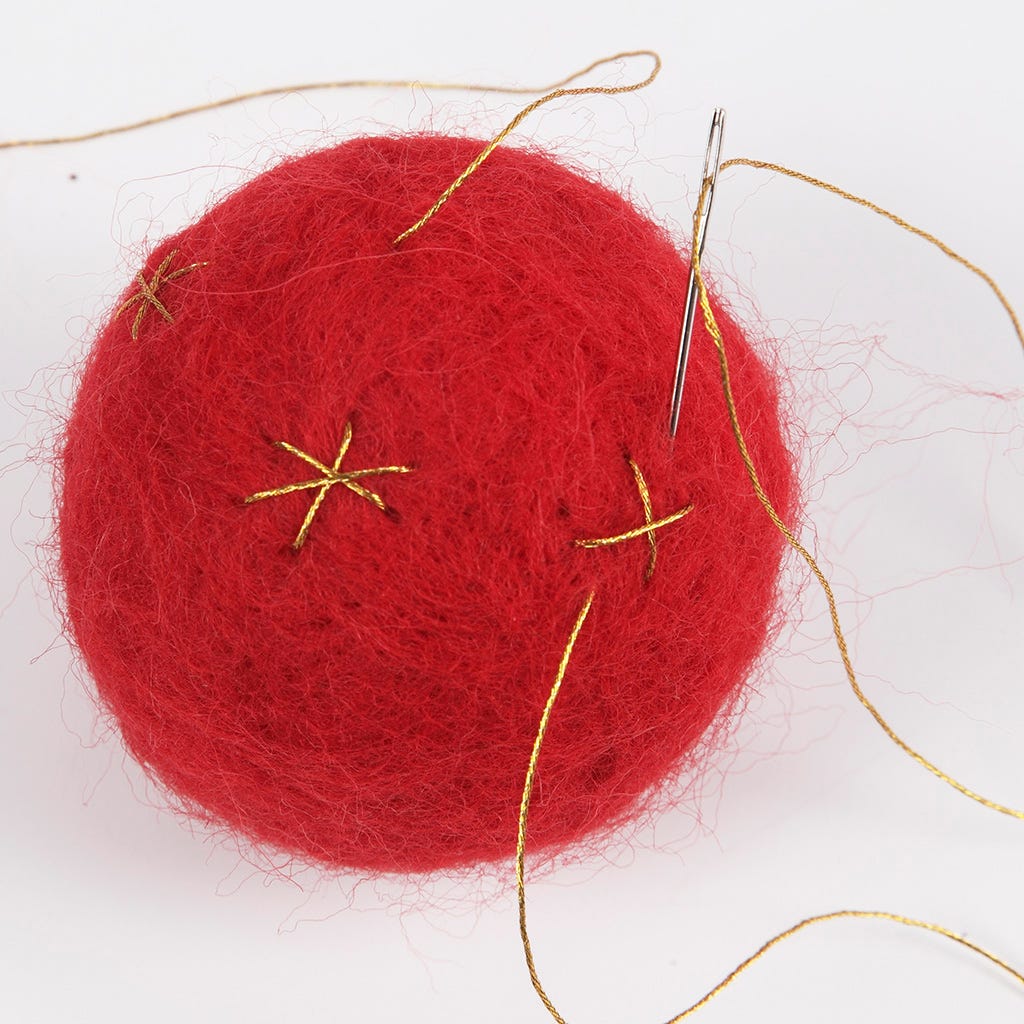 6
Make small stars by sewing three threads in a cross fashion as shown in the photo.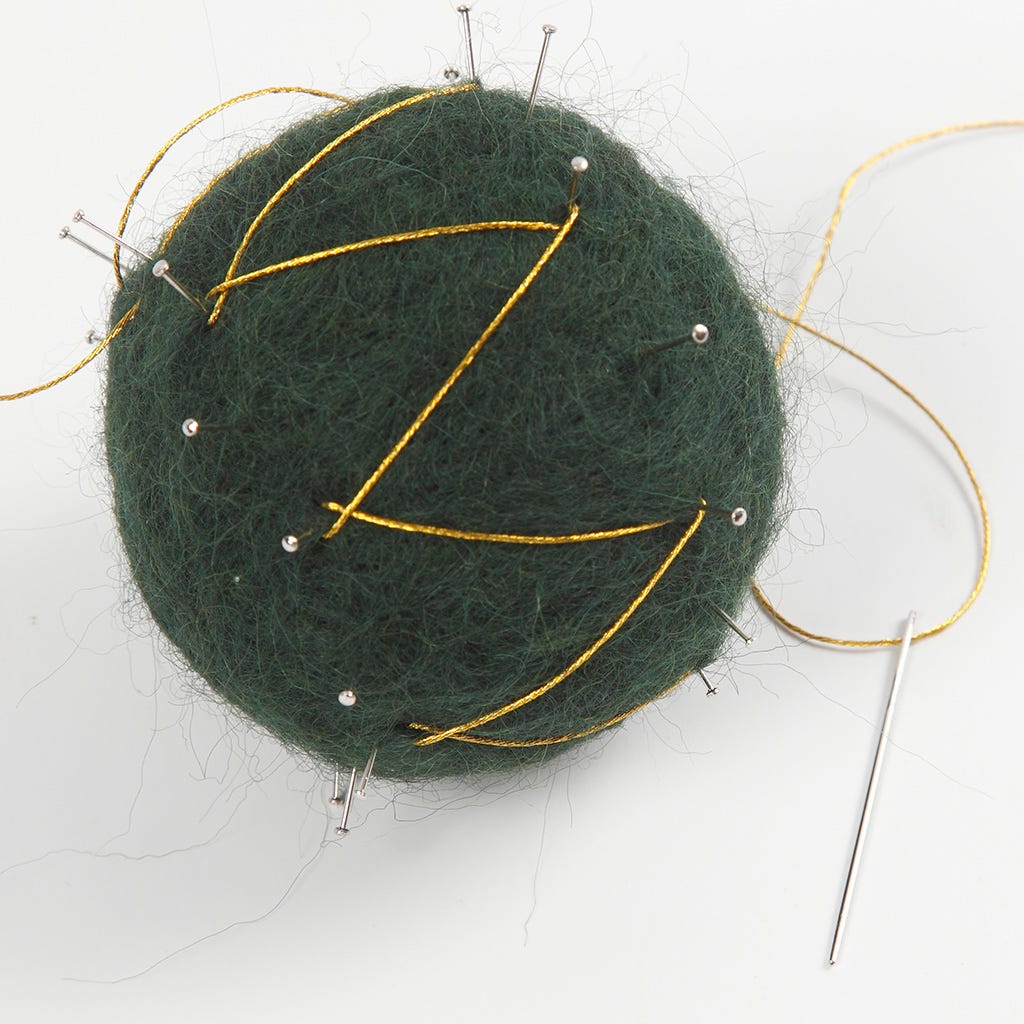 7
Stick pins into a needle felted Christmas bauble using a different template. Attach and secure the thread to every other pin.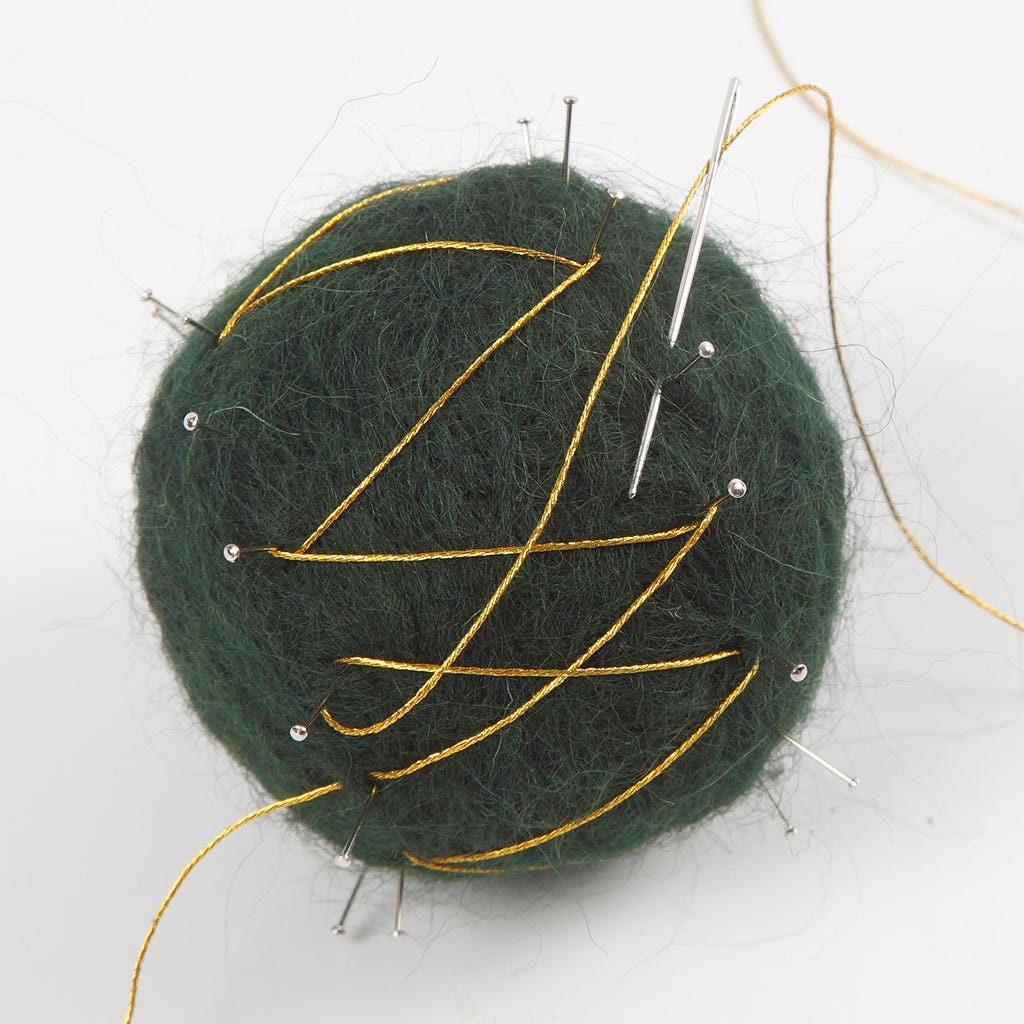 8
Now attach and secure the gold thread by the other pins opposite, thereby making a crossed pattern as shown in the photo.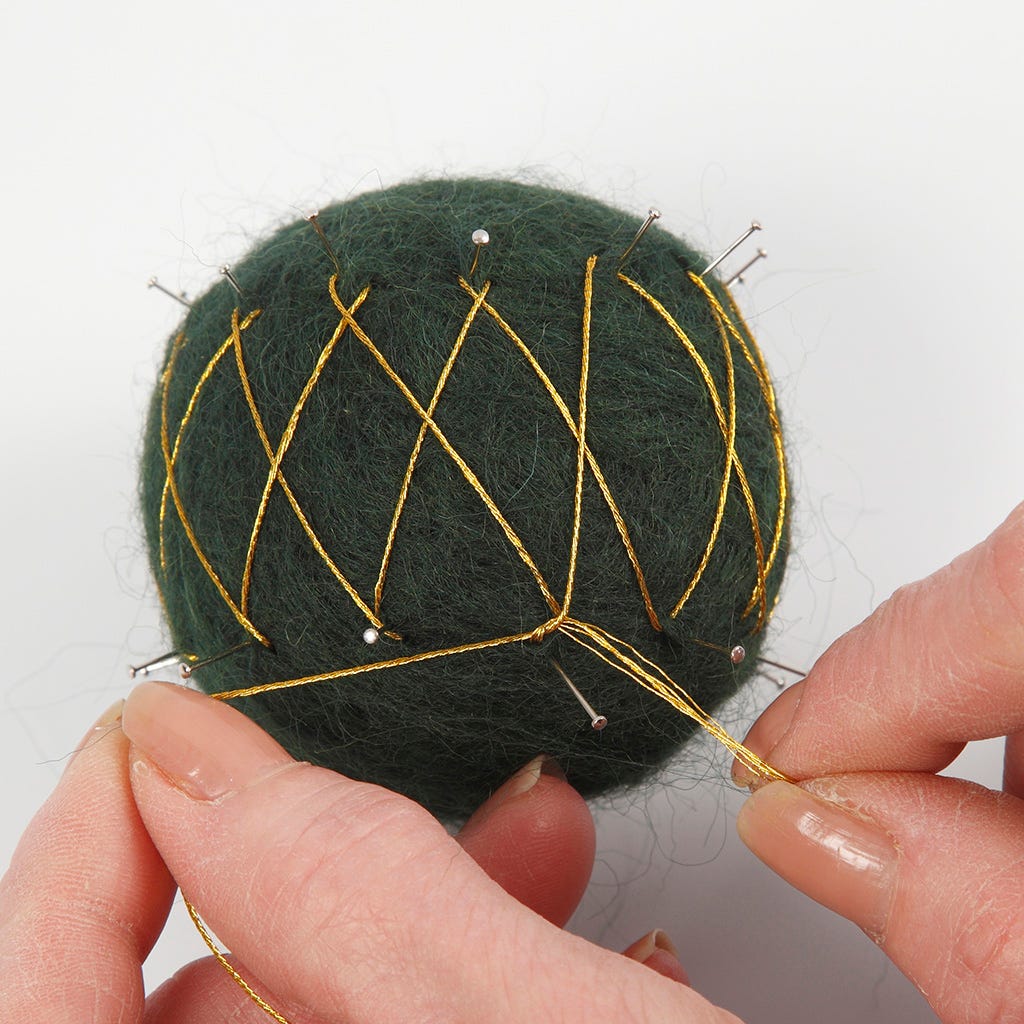 9
Once the pattern is completed, tie the ends together and secure in the felt.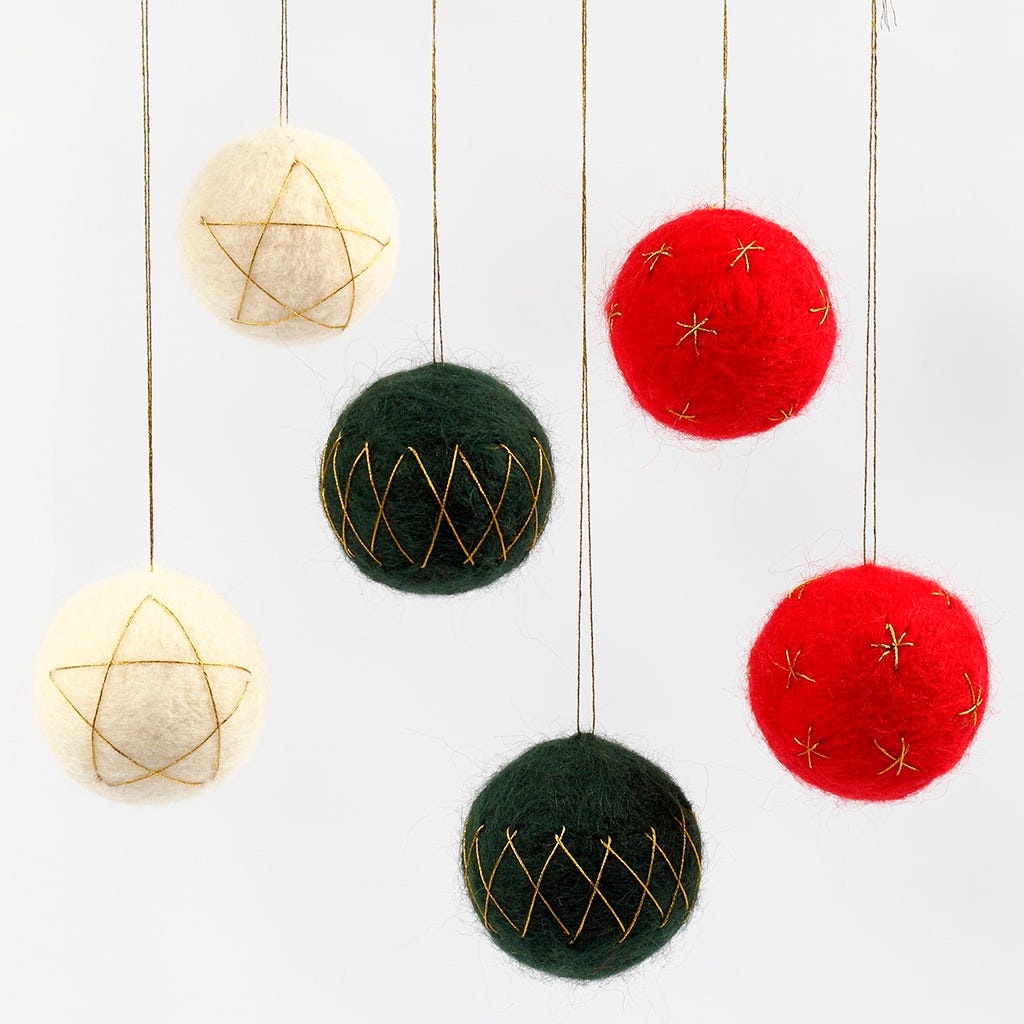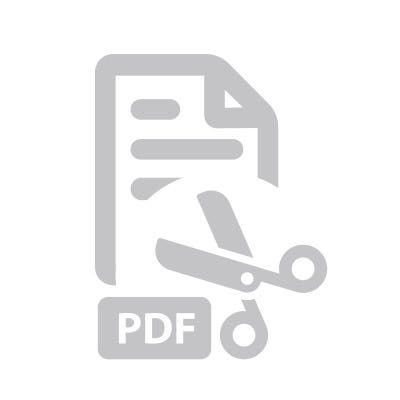 Attached file:
Download
I'm shopping as
b2c incl. tax
b2b excl. tax
b2g excl. tax
Go back
I'm shopping as
Continue as guest
Copyright © 2013-present Magento, Inc. All rights reserved.