Needle felted Cacti made from carded Wool with Pins for Thorns
Needle felted Cacti made from carded Wool with Pins for Thorns
These three cacti are all needle felted from carded wool. Pins are inserted for thorns and each cactus is put in a small red terracotta pot.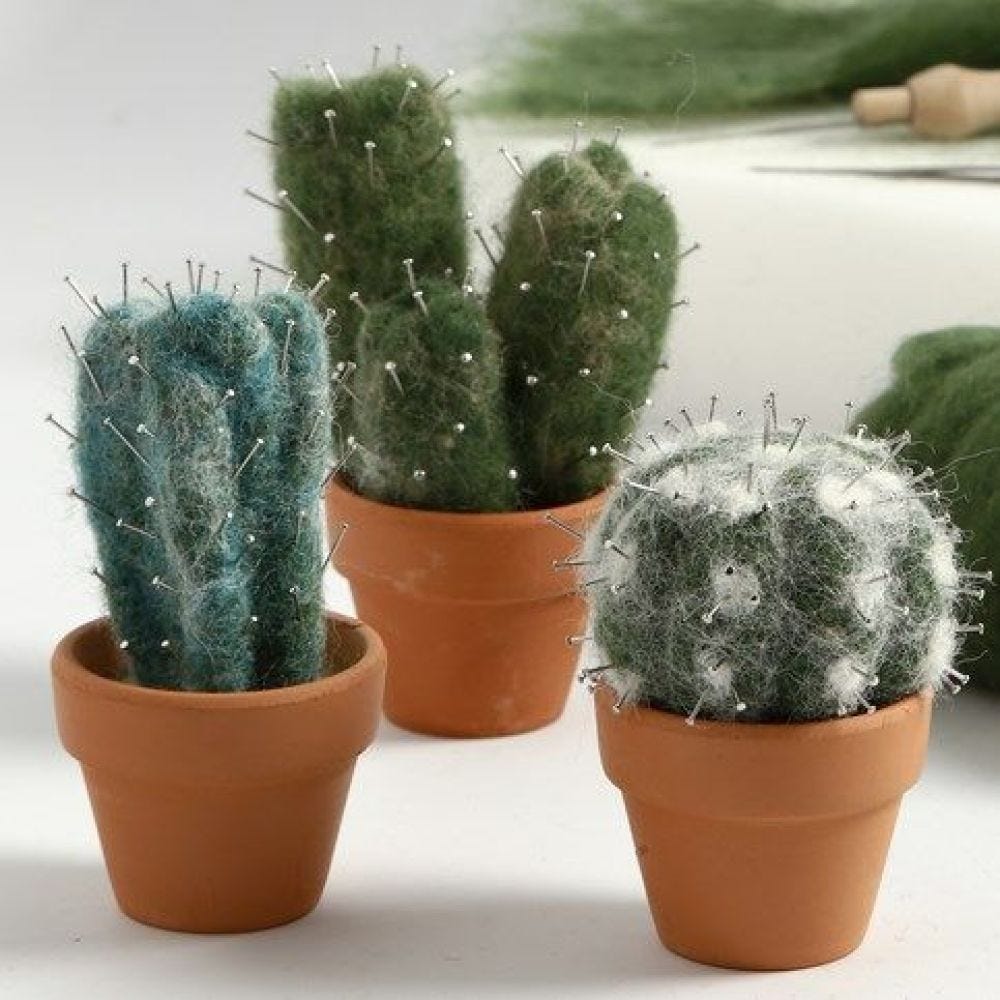 How to do it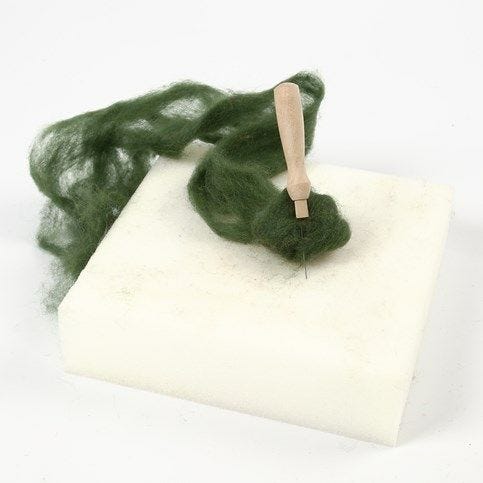 1.
Place the carded wool on a needle felting mat and felt a cactus shape.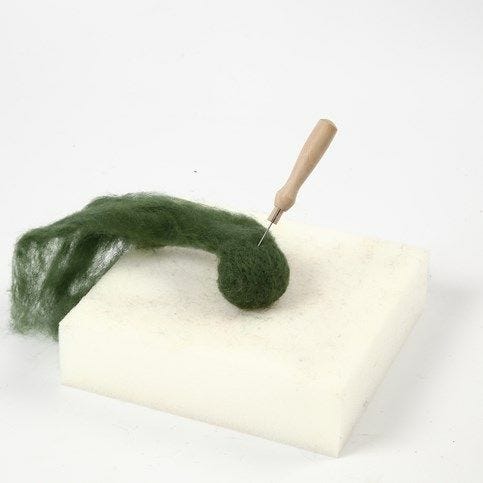 2.
Push the felting needle up and down repeatedly until the structure of the wool becomes firm.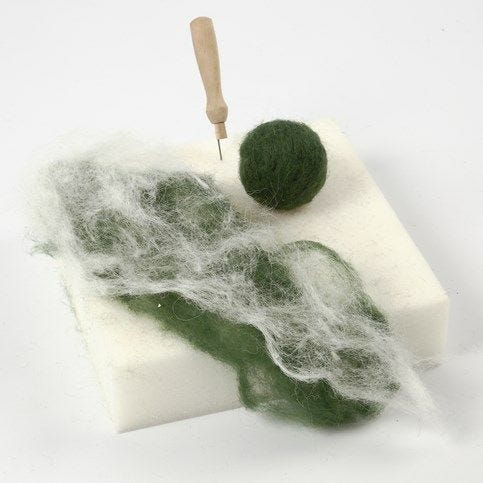 3.
You may mix in other colour shades as you go along. These add a natural look to the cactus. See step 8.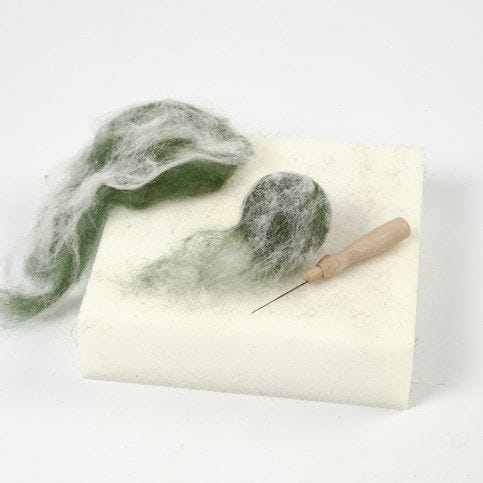 4.
Add a new colour to the felting.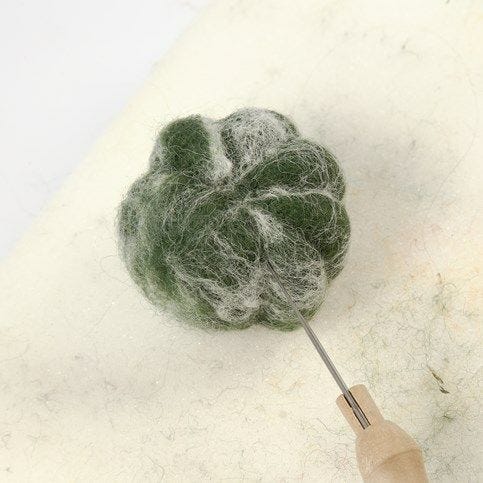 5.
The cactus is taking shape.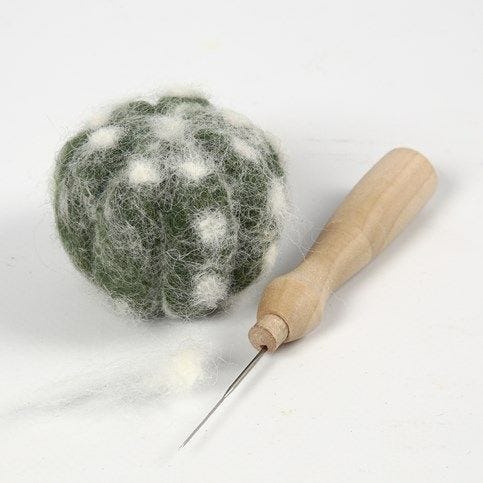 6.
Add flowers or other specific features . In this example we have needle felted small white soft blobs of small wads of wool, evenly distributed.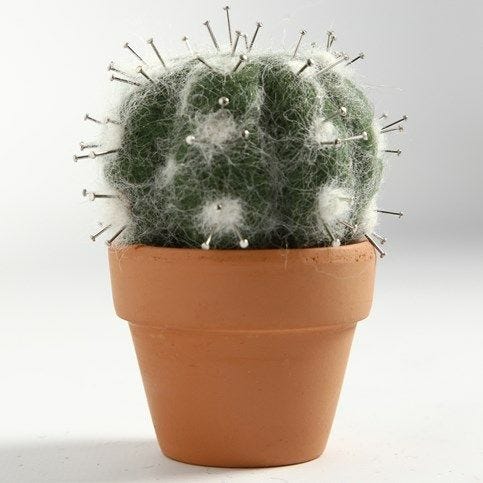 7.
Push pins for thorns into the cactus and put it in a small red terracotta pot.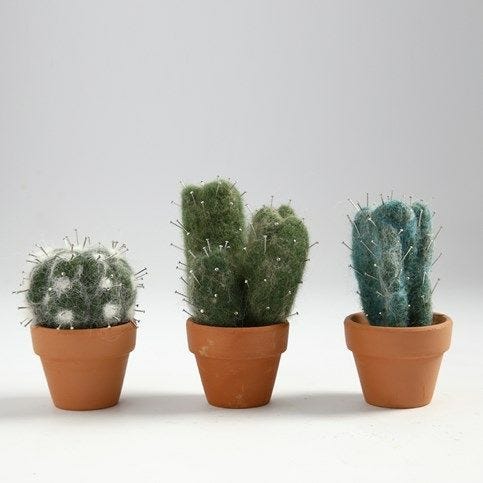 8.
Colour mixes: The round cactus on the left = green and a bit of white. The cactus in the middle = green and a bit of brown. The cactus on the right = green and a bit of blue.