Neck Pouches with a transfer-printed Collage from Color Bar Paper and Magazine Cut-Outs
Neck Pouches with a transfer-printed Collage from Color Bar Paper and Magazine Cut-Outs
It's easy to design your own textile print by making a collage from Color Bar paper as well as cut and punched-out designs from magazines. Everything is glued onto a piece of paper. The collage is then scanned and printed onto a piece of transfer paper which is then trimmed and ironed onto the cotton neck pouch.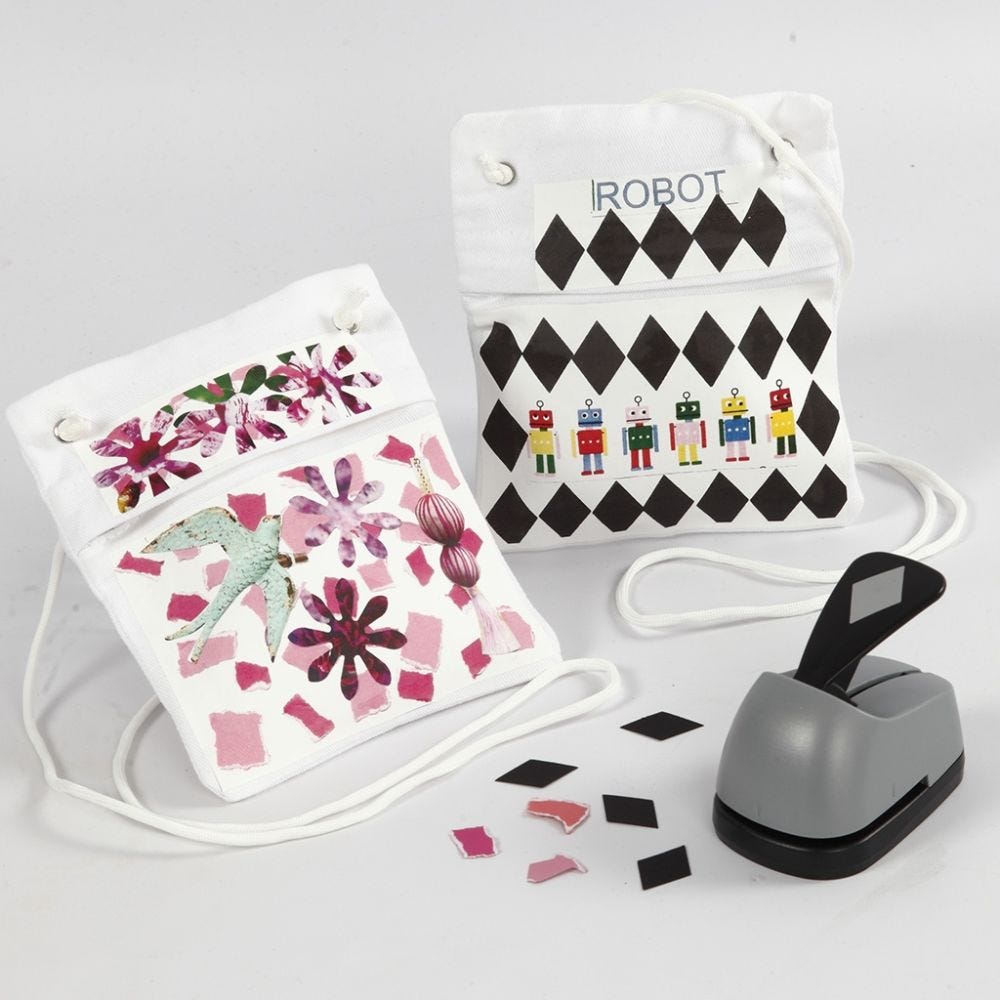 How to do it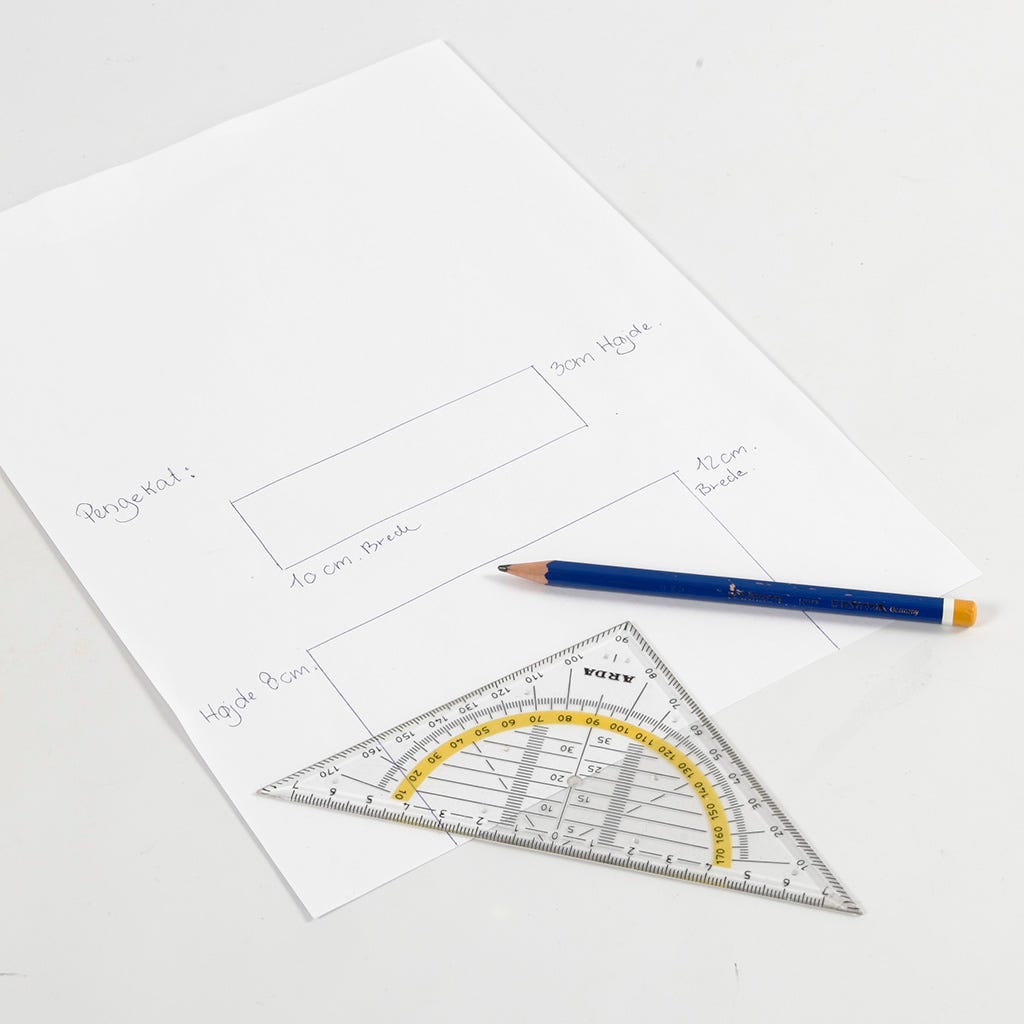 1
Measure the area of your chosen textile. Here the measurements of the "template" are: Top: 3x10cm and Bottom: 8x12cm. Draw the measurements onto a piece of paper and place the design min. 2cm from the bottom and 2cm from the top of a piece of A4 paper.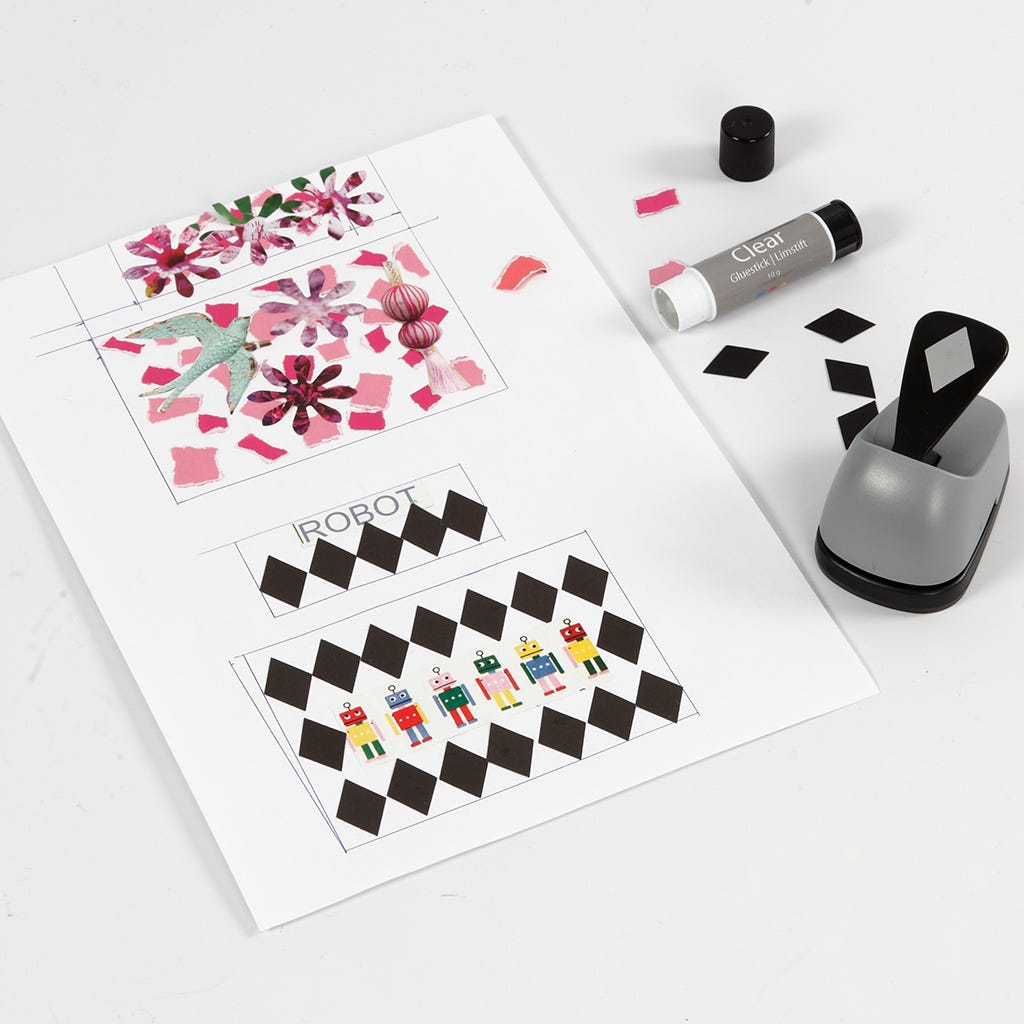 2
Cut/tear and punch out designs from Color Bar paper, magazines, brochures etc. Make a collage by attaching the designs onto the template using a glue stick.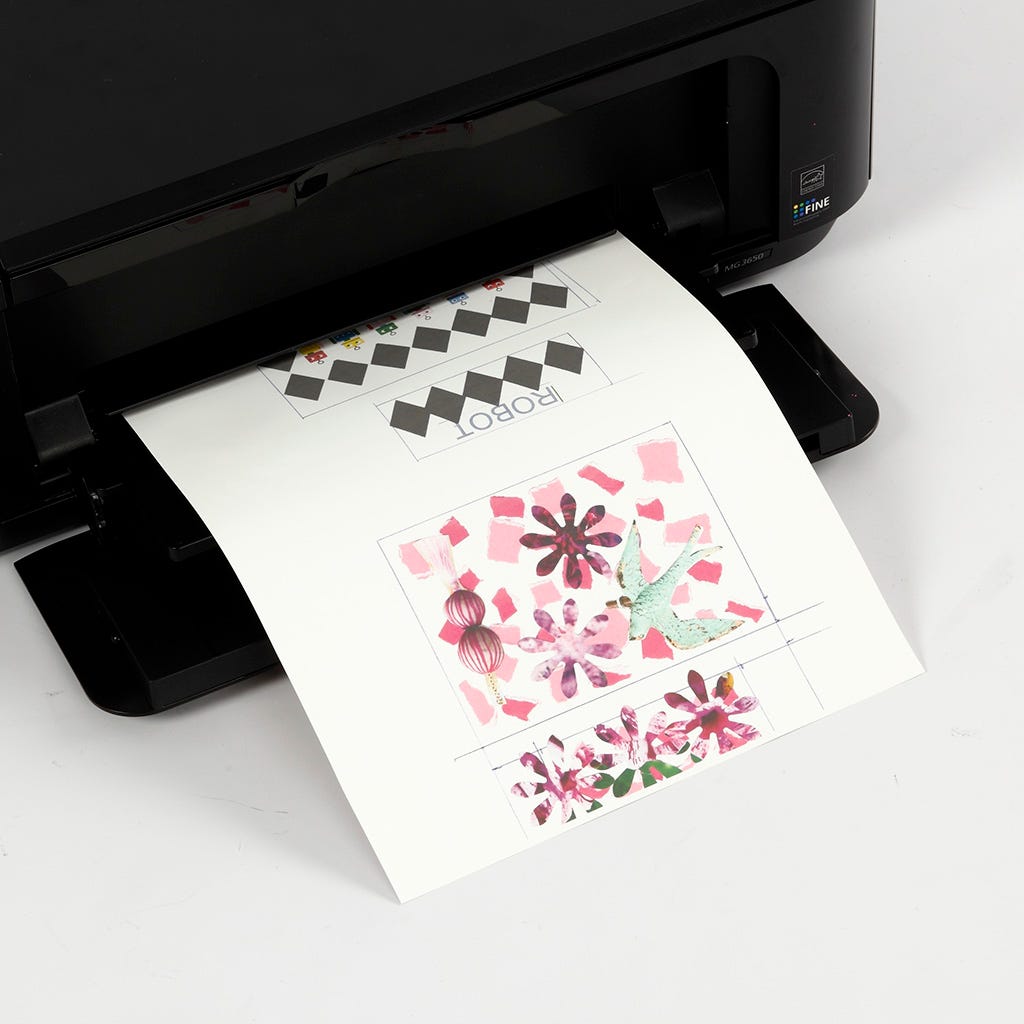 3
Scan the collage and print the scanned collage onto transfer paper using an inkjet printer.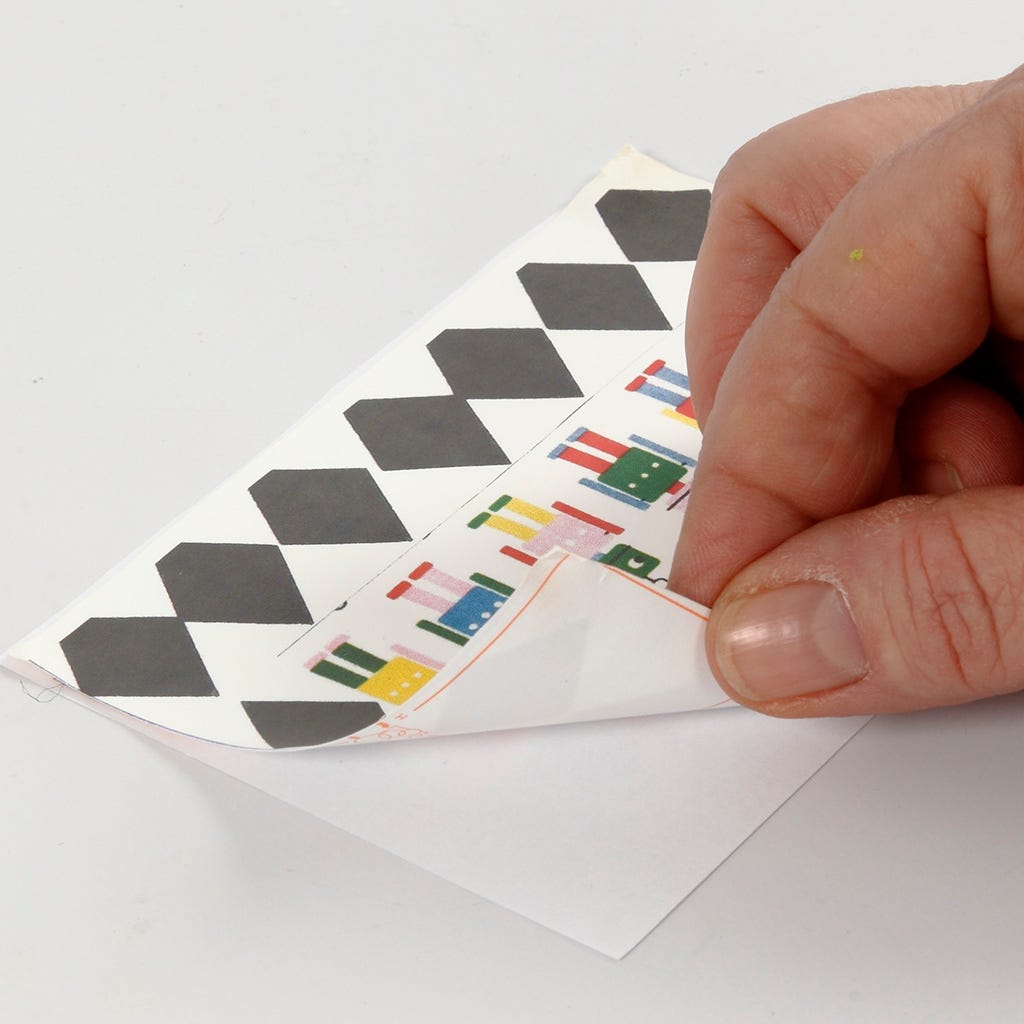 4
Cut out and separate the transfer paper from the backing paper.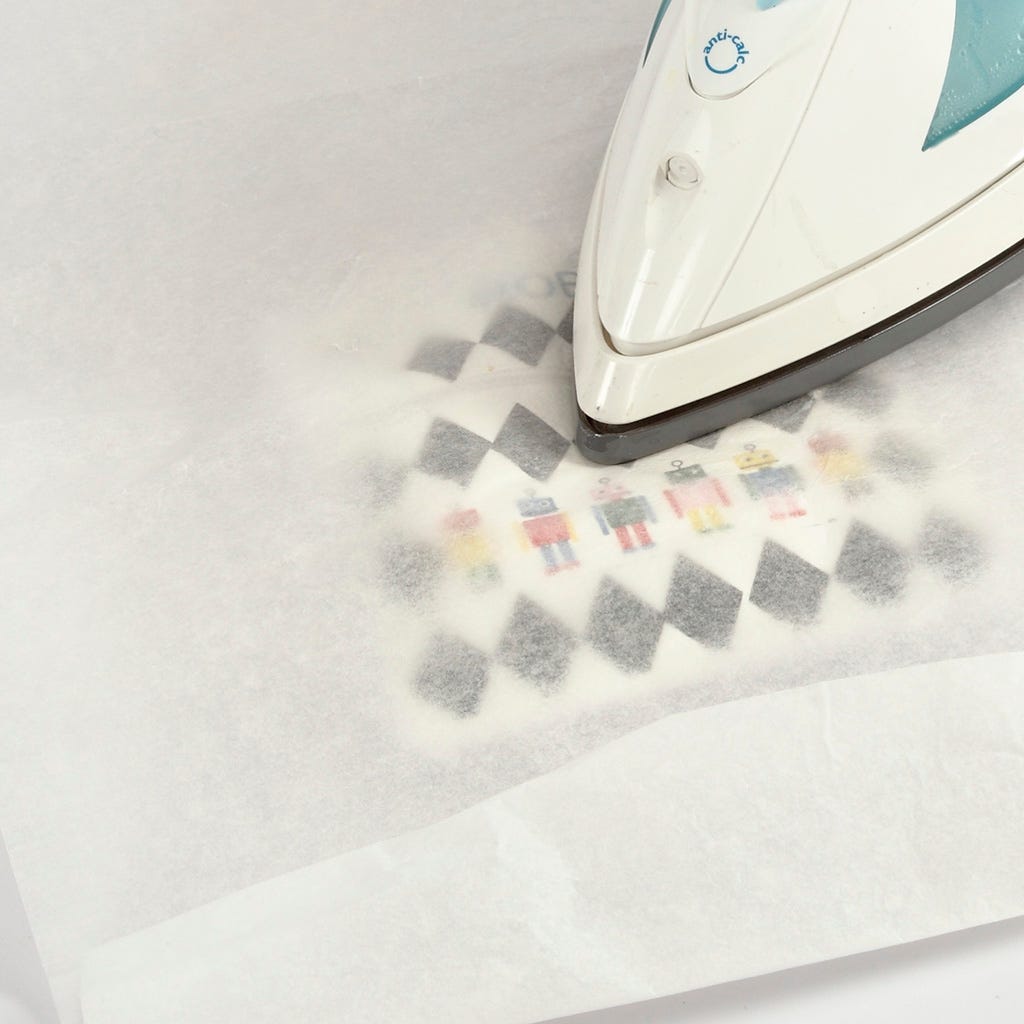 5
Stuff the neck pouch with cotton wool or similar. Place the printed transfer paper onto the neck pouch with the design facing up. Place a piece of baking paper on top and fix the design with an iron.
Copyright © 2013-present Magento, Inc. All rights reserved.