Natural Eggs with Glass Paint and black Graphics
Natural egg painted in different colours with A-Color Glass paint which gives intense colour with a shine. When dry, imaginative graphics are drawn with a black glass and porcelain outliner. Inser a metal hanger with collar inside the hole of each egg.
How to do it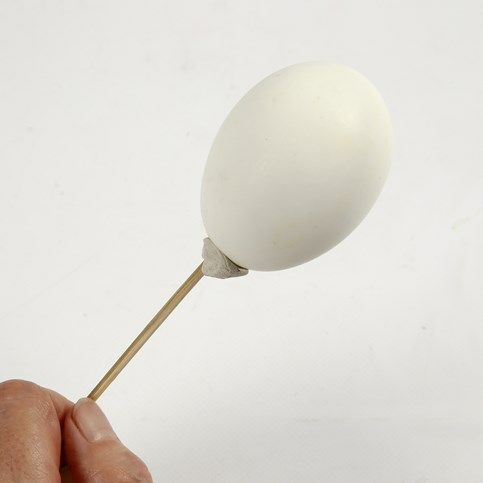 1.
In order to manage the process in the best possible way insert a flower stick into the hole of the egg and use it as a handle. Secure it by using Power Tack Adhesive.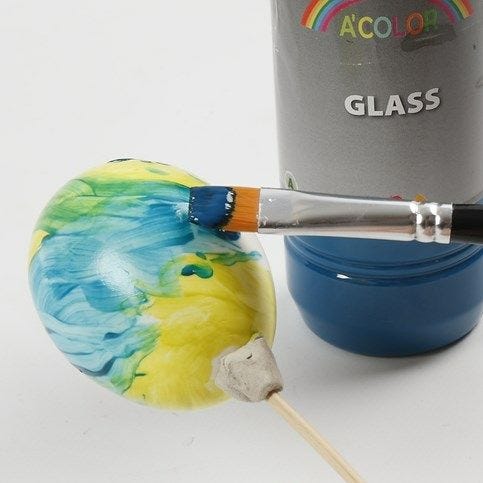 2.
Paint the egg with A-Color Glass paint, preferably in different colours. Leave to dry and remove the flower stick.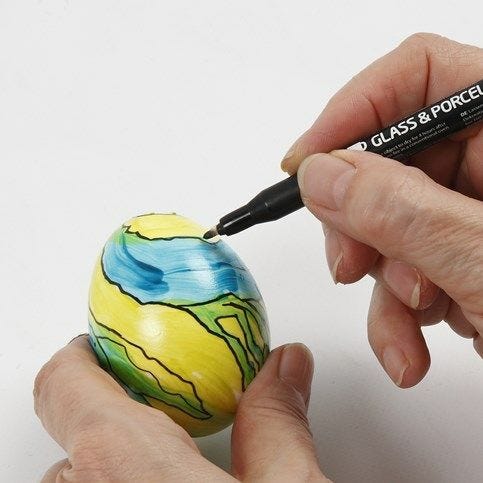 3.
Decorate the egg with graphic designs using a black outliner for glass and porcelain.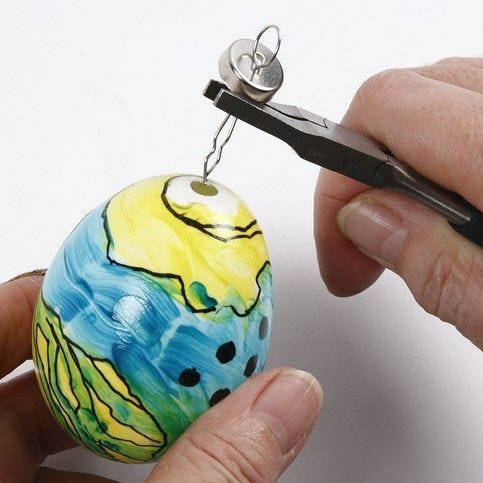 4.
Squeeze the legs of the metal hanger completely together using flat nose pliers. Carefully let go once the legs are as far inside the hole as possible.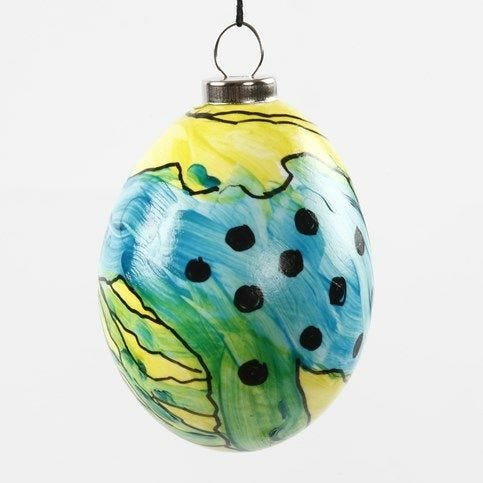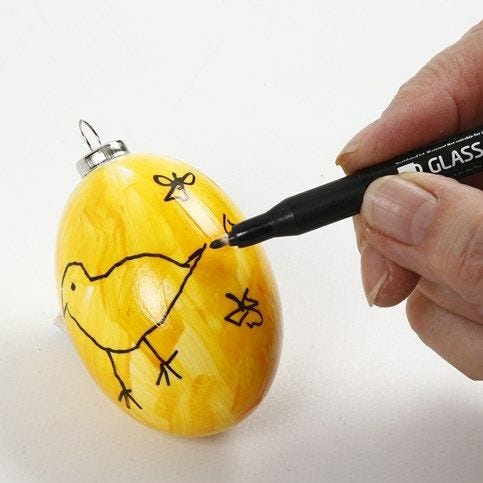 Another variant
A plain egg with a design drawn with a black outliner.