Mugs with a transferred marker-drawn Design from transparent Foil
These two mugs are decorated with a marker-drawn and painted design made with Transfer Glass Color on a piece of transparent foil. The designs are removed from the foil when dry, dipped in water and transferred onto the mugs. How to do it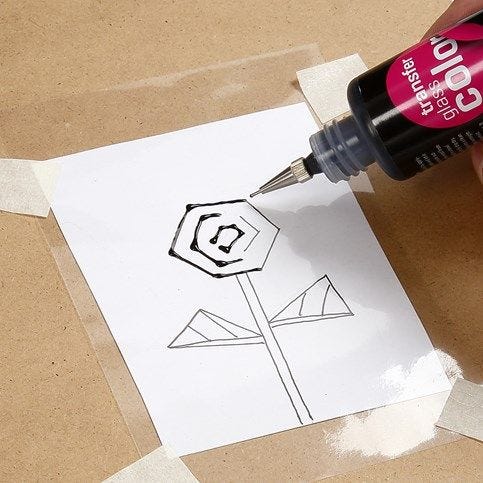 1.
Print out a design, draw a design on a piece of paper or use a design from the design sheet. Place the transparent foil on top of the design and secure with tape. Now draw the outlines on the transparent foil. Use a contour tip on the tip of the Transfer Glass Color bottle for the outlining. Leave the design to dry for two hours.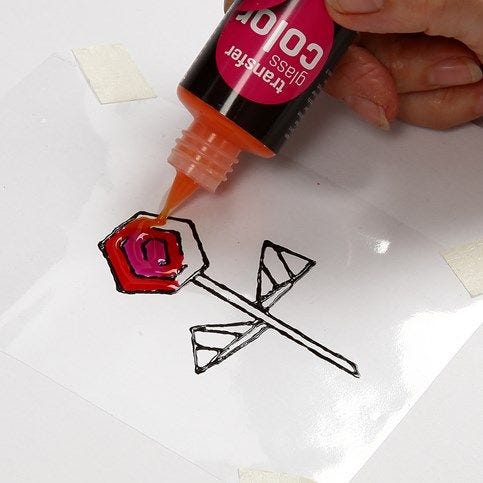 2.
Fill in the area inside the outlines with color - beware of air bubbles. Please note that it is no longer necessary to use the contour tip. Leave to dry for 24 hours.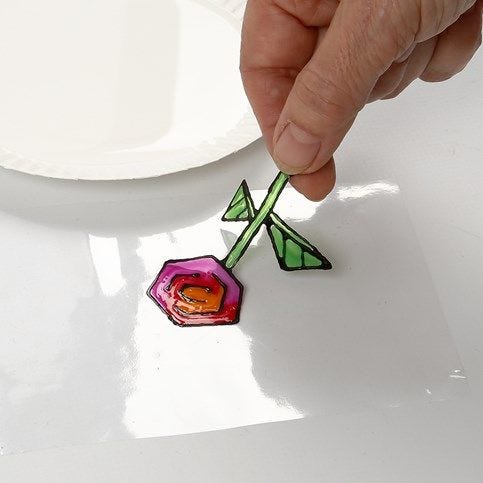 3.
Carefully remove the design from the transparent foil and dip it in water.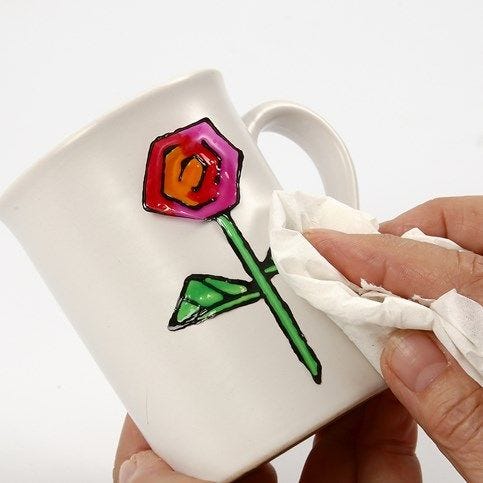 4.
Allow the excess water to drip off and place the design on the washed and dried mug. Use a cloth for gently pressing the design onto the mug. Leave to dry for approx. eight hours.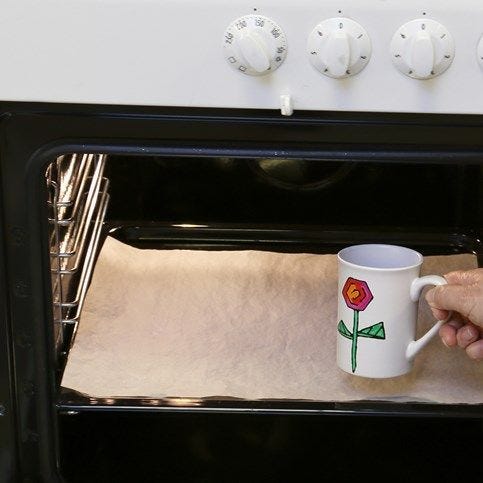 5.
Fix the mug in a cool oven (not a fan oven) at 160° C. Turn the oven off after 45 minutes. Leave the mug in the oven to cool down.
Copyright © 2013-present Magento, Inc. All rights reserved.