Many glass products are ideal for decorating with mosaics. Choose whether you want the mosaics to cover the product partially or completely and if you want to apply mosaic filler in the gaps. We recommend Clear Multi Glue Gel for glueing glass mosaics which gives you a strong bond when dry.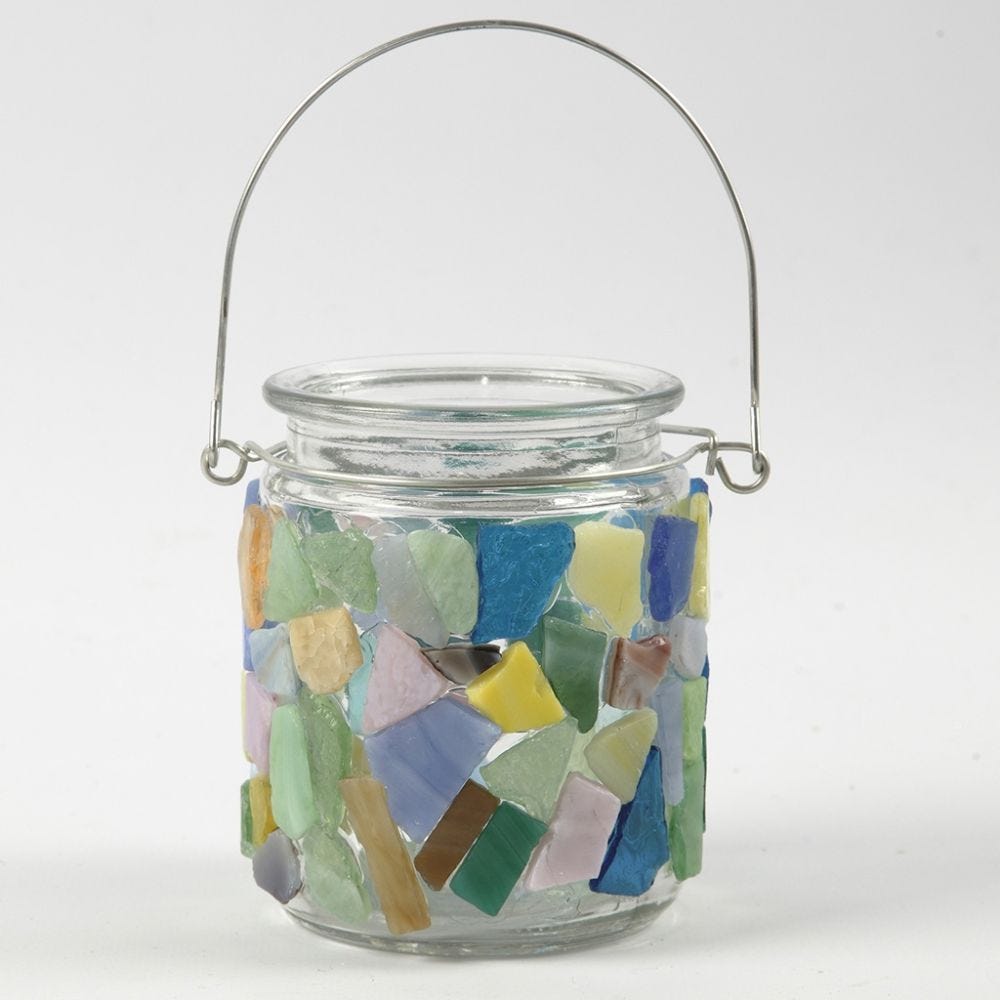 How to do it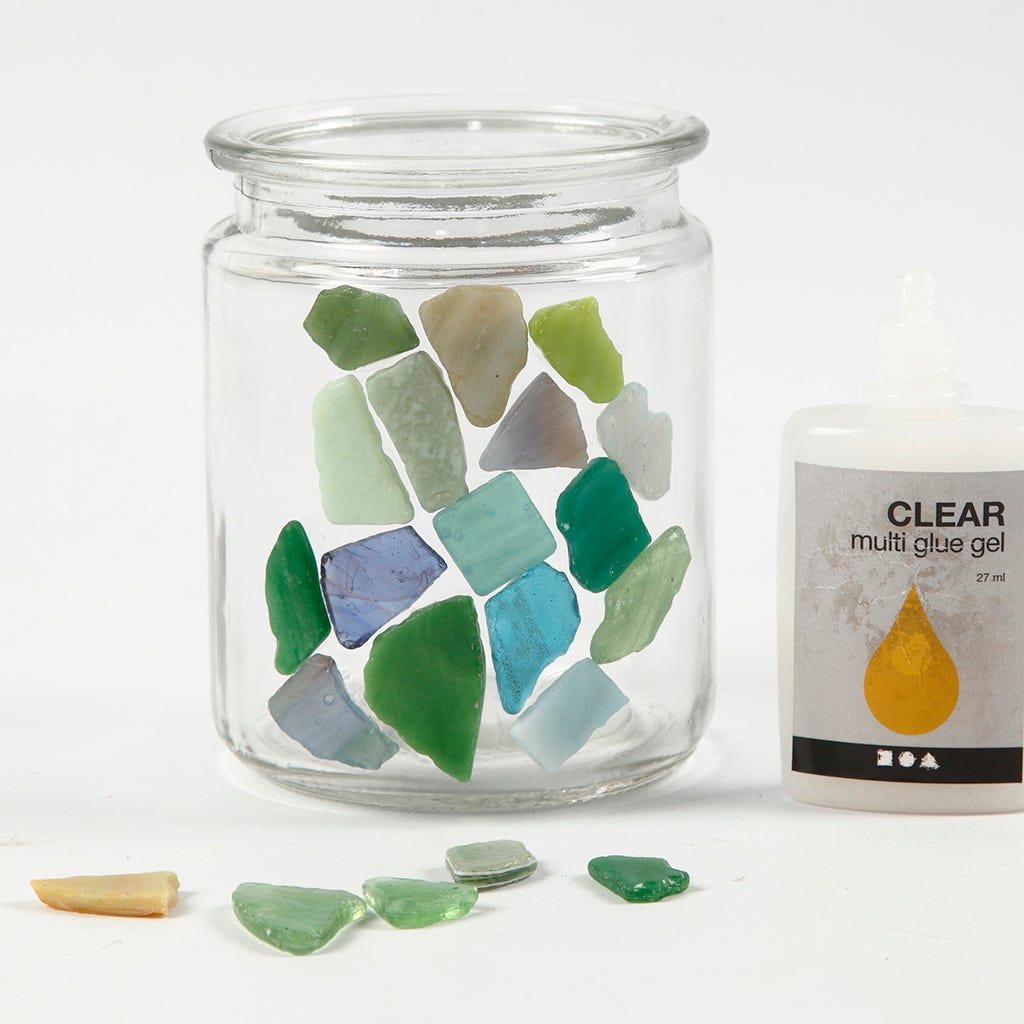 1
Wipe the glass prior to decorating to ensure a non-greasy, clean and dry surface. Attach the mosaic fragments onto the glass with Clear Multi Glue Gel. Push a round blob of the gel-like glue onto the mosaic fragment and attach the fragment onto the glass surface. This gives a lasting result.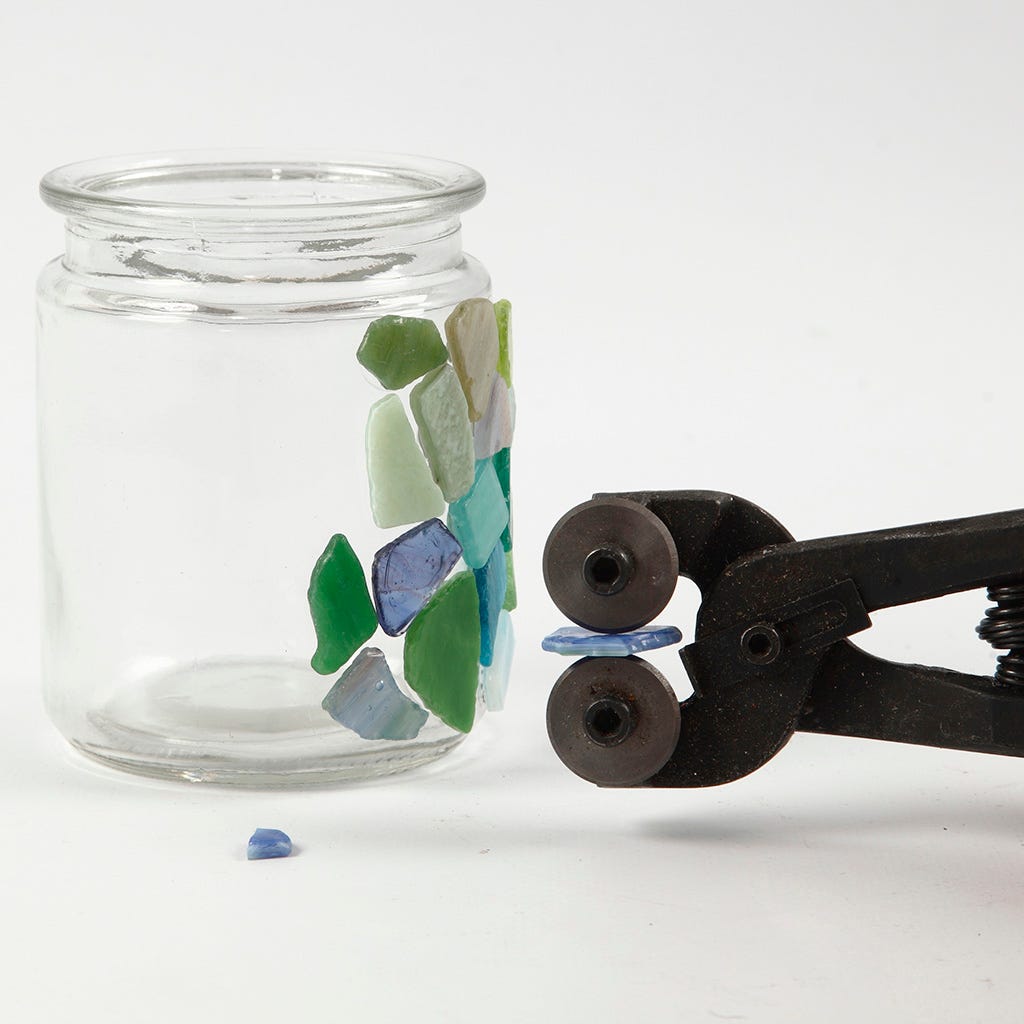 2
The more curved the glass item, the smaller glass mosaic fragments. The mosaic tile cutter is a great tool for easily changing the size and shape of the mosaic fragments without creating glass splinters.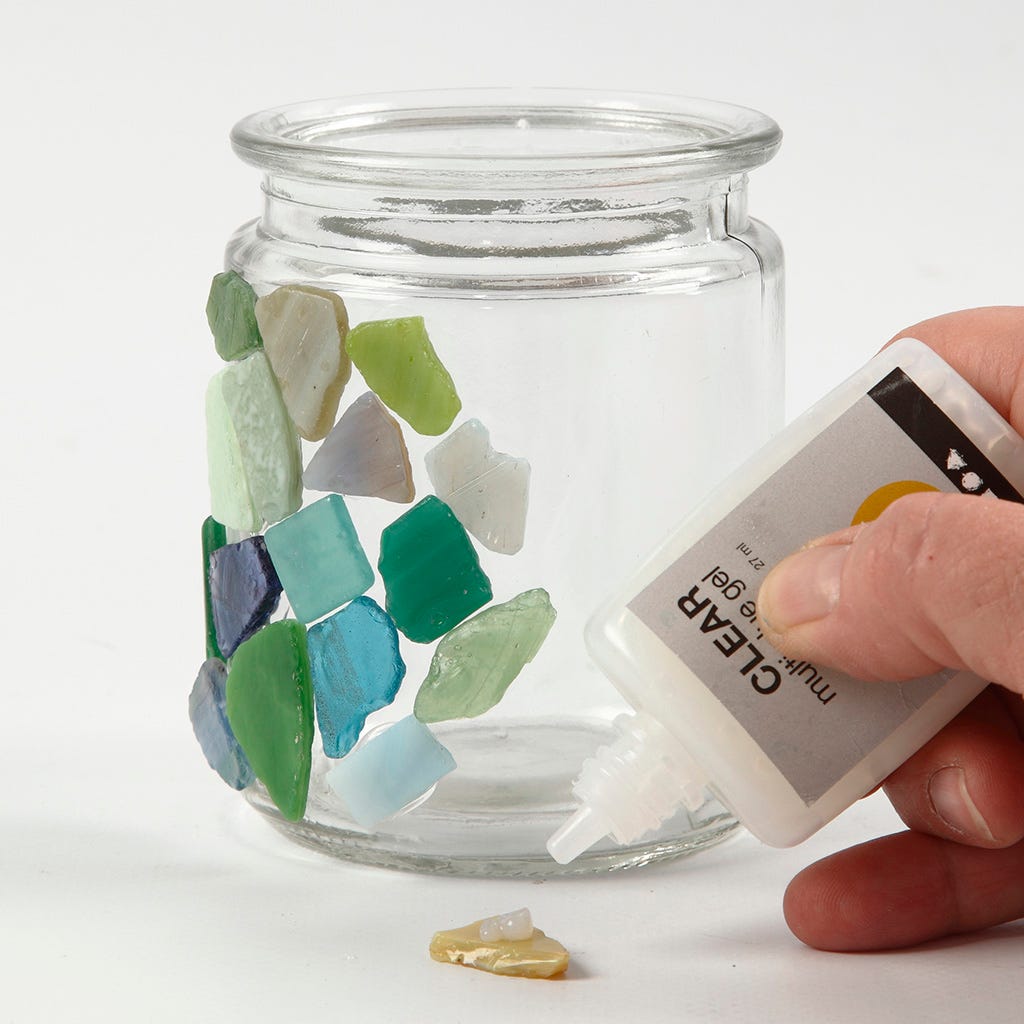 3
A TIP: When covering curved glass items, decorate small areas at a time – for example when the glass item is lying down. When the glue is still wet, some mosaic fragments might slowly slide off.
Copyright © 2013-present Magento, Inc. All rights reserved.