Mistletoe made from Aluminium Wire with Beads and Bells
Mistletoe made from Aluminium Wire with Beads and Bells
The mistletoe is formed from Diamond aluminium wire with leaves cut out from wide aluminium wire. The berries are plastic beads in bunches which are wound onto the mistletoe and the small white bells are attached for additional decoration.
How to do it
1.
Cut eight 6cm long pieces of wide, flat aluminium wire. Cut the pieces into leaf shapes for the mistletoe and bend in the middle. NB! Use multifunction scissors.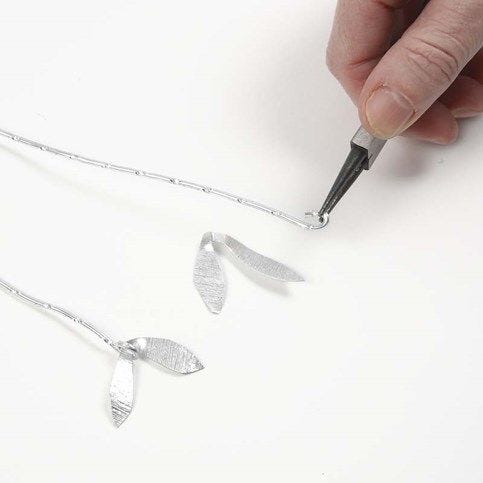 2.
Cut four 25cm long pieces of Diamond aluminium wire. Bend with round nose pliers to form a loop at each end. Attach a leaf made from the flat, wide aluminium wire onto the loops.
3.
Twist 2 x 2 Diamond aluminium wires with leaves together in pairs from the middle outwards.
4.
Thread three plastic beads onto a piece of floral wire, forming a triangle. Twist the floral wire to close it and make another three sets of beads on floral wire.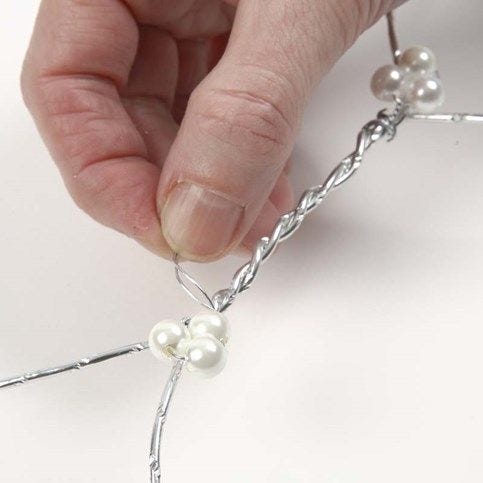 5.
Wrap the four sets of three beads onto each of the four ends of the Diamond aluminium wires (originally 2 x 2 wires twisted together, forming eight ends with leaves – see paragraph 3).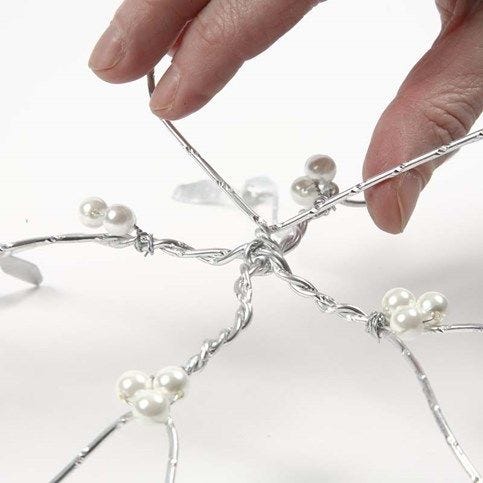 6.
Assemble the The 2 x 2 finished decorated branches made from Diamond aluminium wire in the middle with a new 20cm long piece of Diamond aluminium wire. Twist this upwards making a loop for hanging.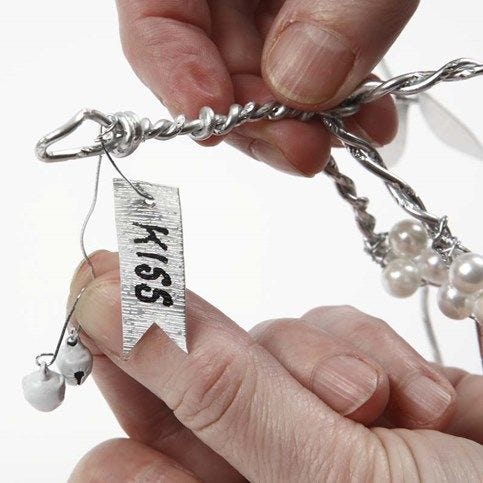 7.
Cut a small sign – approx. 2-3cm long - from the flat, wide aluminium wire. Make a hole in the sign using hole punch pliers and write text with a black marker. Attach the sign along with two small bells in a piece of floral wire and tie onto the mistletoe's loop at the top.
Copyright © 2013-present Magento, Inc. All rights reserved.