Menu Card & Place Card with 3D Strawberries from textured Paper
A menu card made from card and paper from the Happy Moments series, with printed text. Make the textured layered red strawberry and green stalk using a craft punch set. Glue on. Also for the place cards which are manilla tags with hand-written text.
How to do it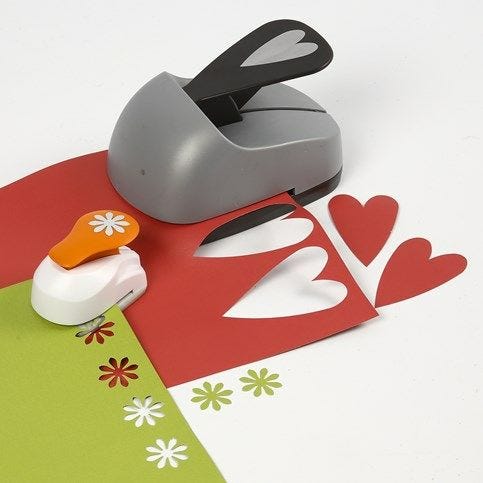 1.
Use a craft punch set and punch out three (3) hearts (strawberries) and two (2) flowers (stalk) from red and green textured paper (paper with a hammered surface).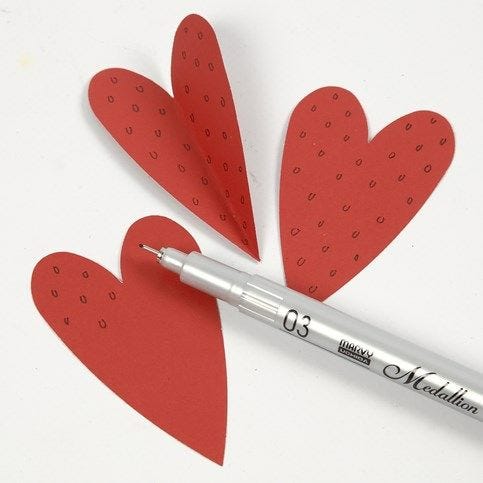 2.
Use a black Medallion permanent marker with a fine tip for drawing seeds on each strawberry.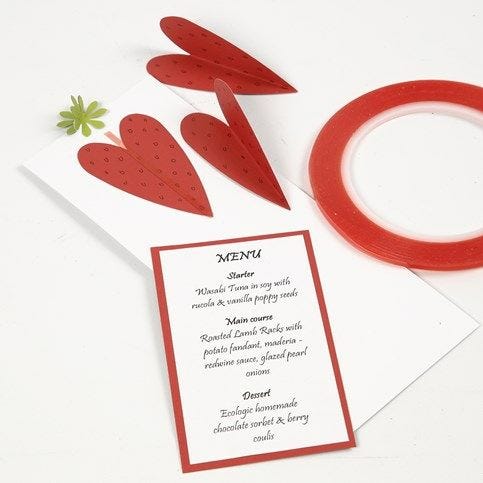 3.
Write, print and cut out the menu according to your taste (slightly smaller than a piece of red textured paper). Use Power Tape for attaching all the parts. Attach the three (3) parts for the strawberry. The stalk: fold a flower in half, attach its half onto another flower using tape.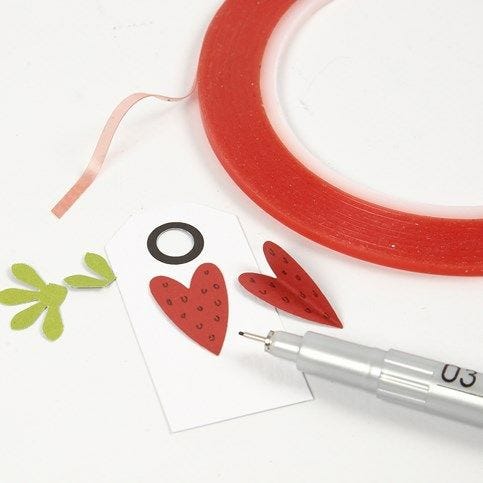 4.
Place cards from manilla tags: use the same procedure as used for making the menu card. Use the craft punch set for the small hearts/strawberries. Write a name with the black Medallion permanent marker. Cut the flower/stalk into small pieces and attach onto the strawberry.