These beautiful masks are inspired by the traditional masks of Venice. The papier-mâché masks are painted and decorated with Plus Color and Art metal gold.
How to do it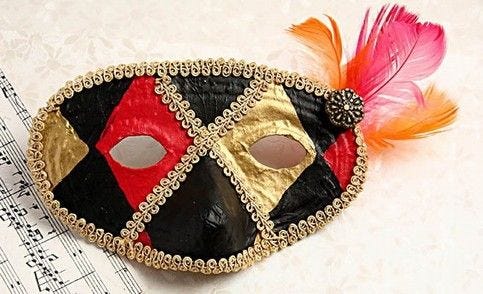 1
If a weathered expression is desired, Plus Color can be applied with a flat foam brush a little at a time. The decoration here is metal brads and feathers glued on with a glue gun. Braided trim is glued on with special double-sided adhesive tape and music notes craft paper is glued on with glue varnish.
Copyright © 2013-present Magento, Inc. All rights reserved.