Masking into sections is made using masking tape attached to the item you wish to paint. Then paint and draw in the areas free of masking tape. The technique is illustrated here with square sections on a canvas panel. How to do it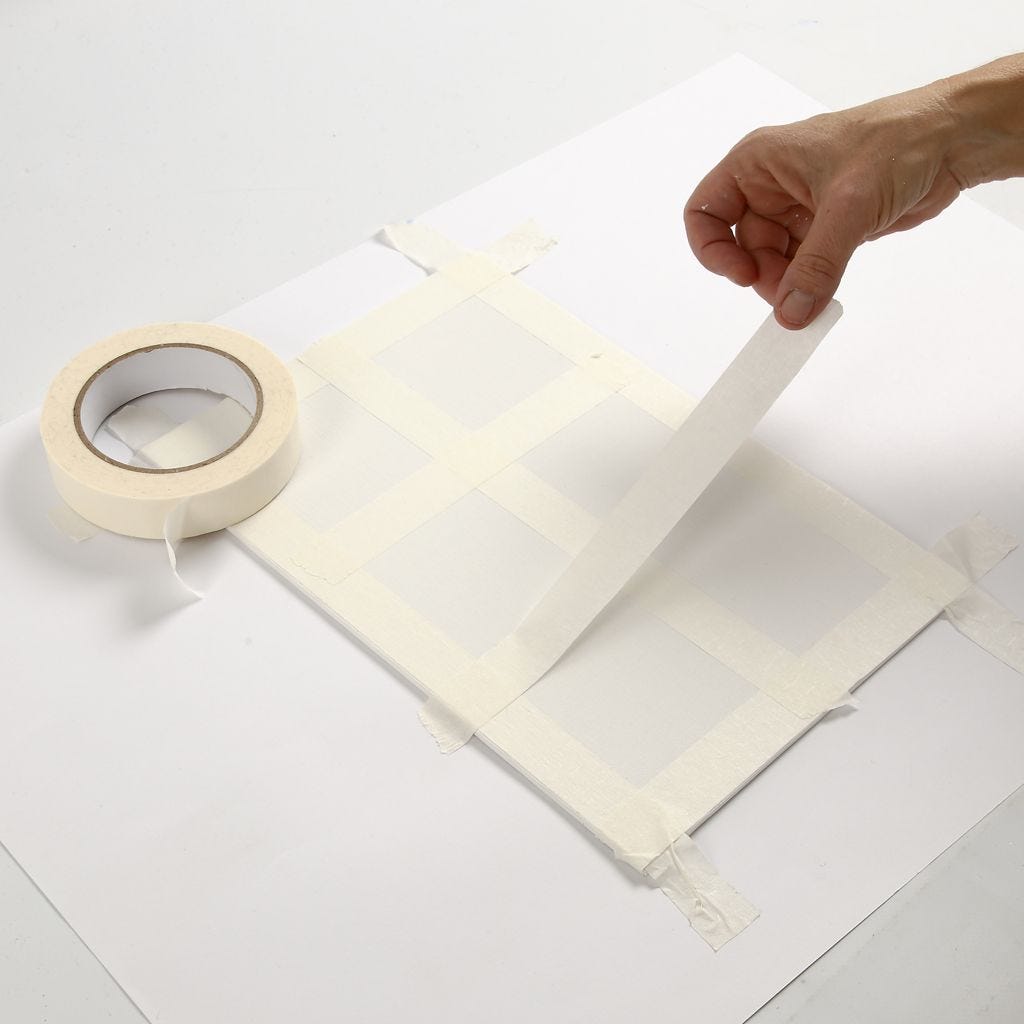 1.
Cover the untreated canvas panel with masking tape where you don't want paint.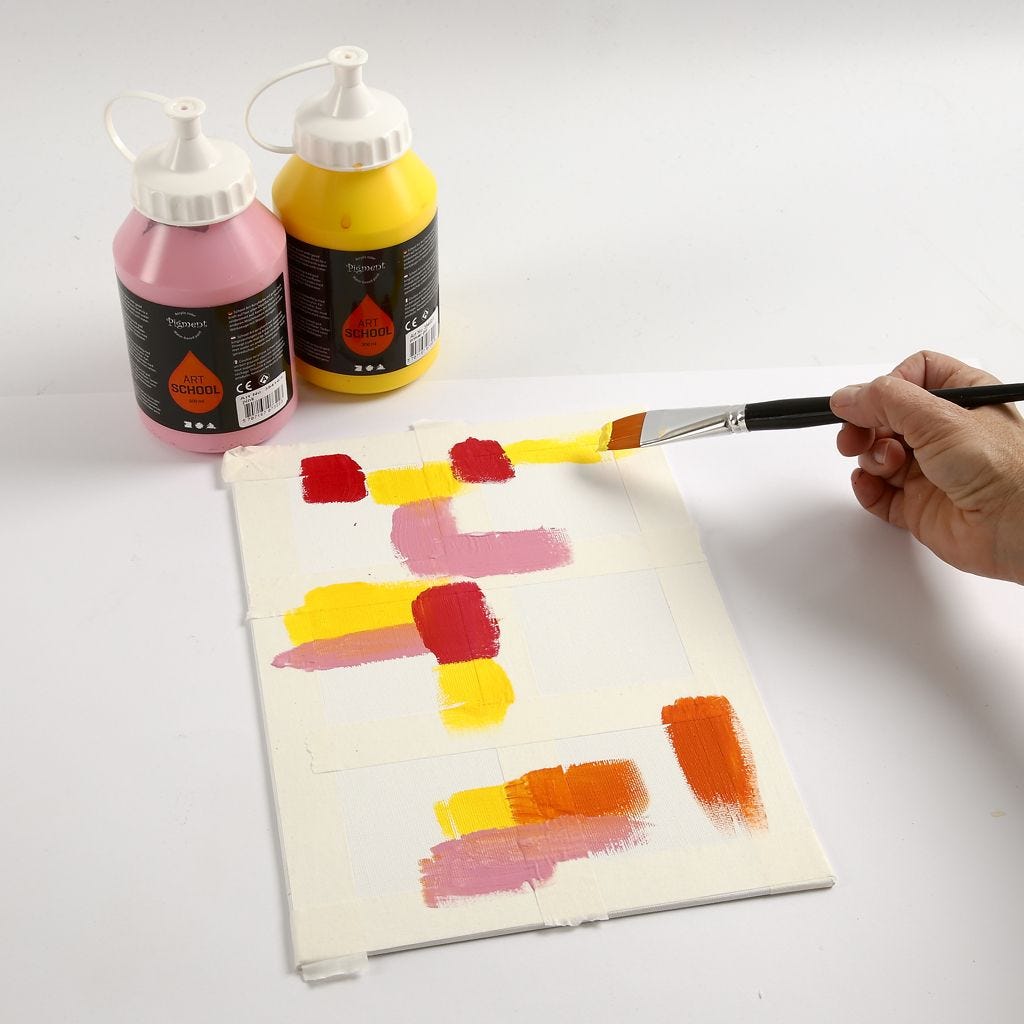 2.
Paint vertically and horizontally with acrylic paint inside the masked areas and paint over the masking tape for the sharpest possible transitions when removing the masking tape. Here we have used Art School paint and a wide brush.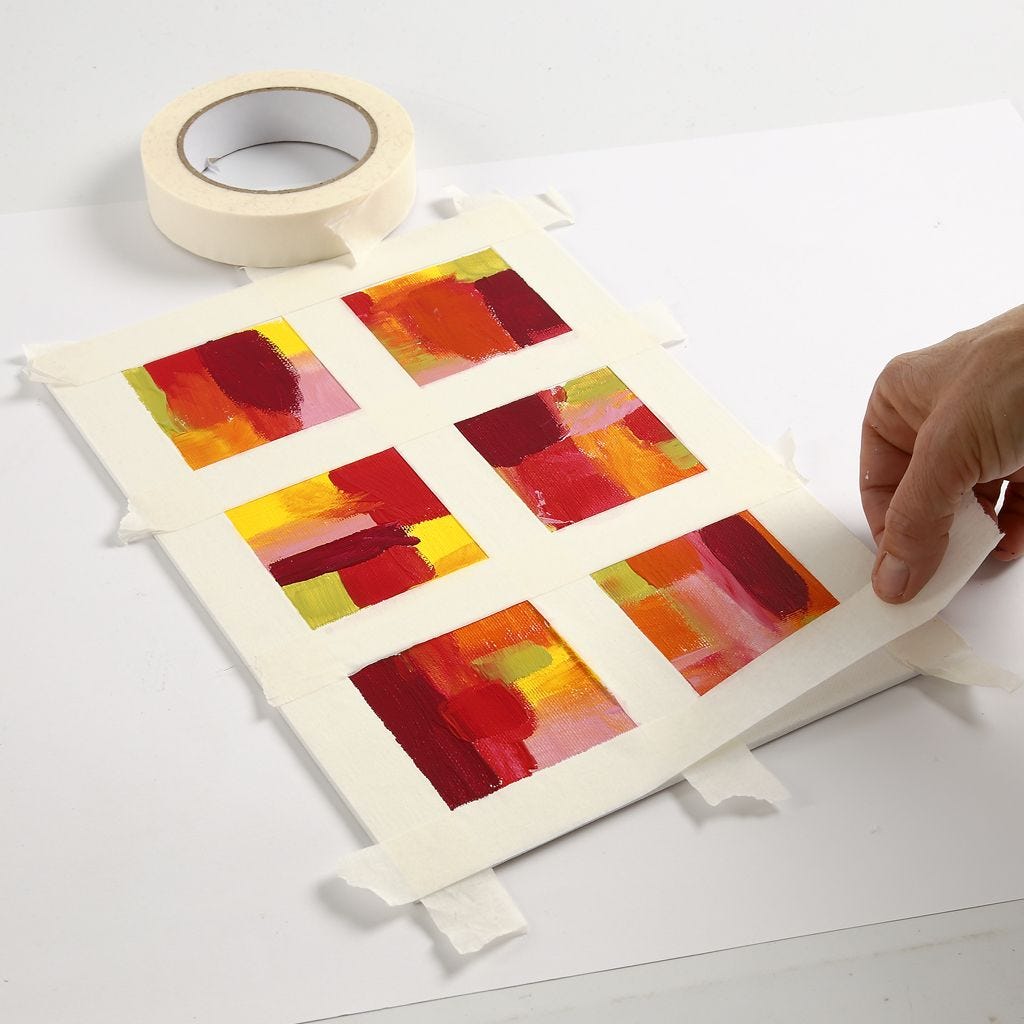 3.
Carefully remove the masking tape whilst the paint is still wet. Leave to dry.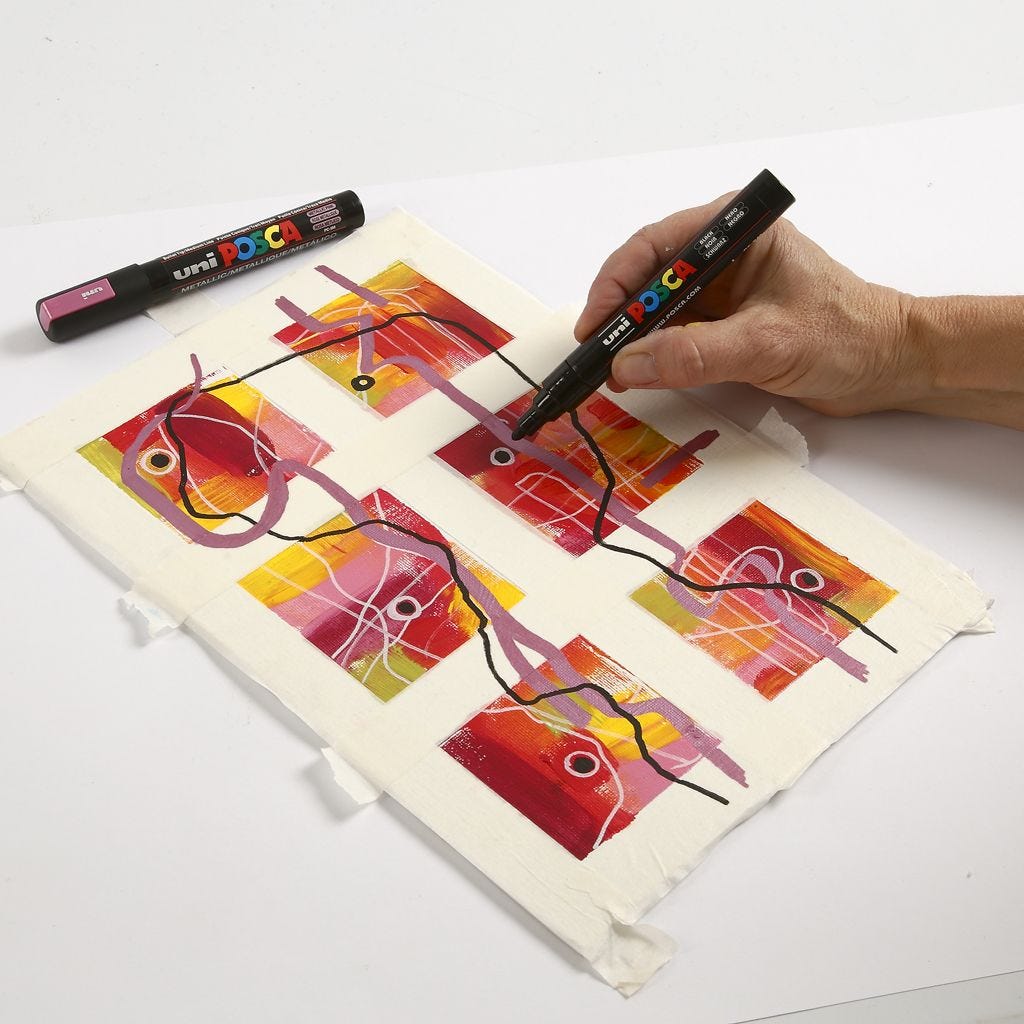 4.
You may attach the masking tape as before when drawing graphics. Use an Uni Posca marker for the graphics.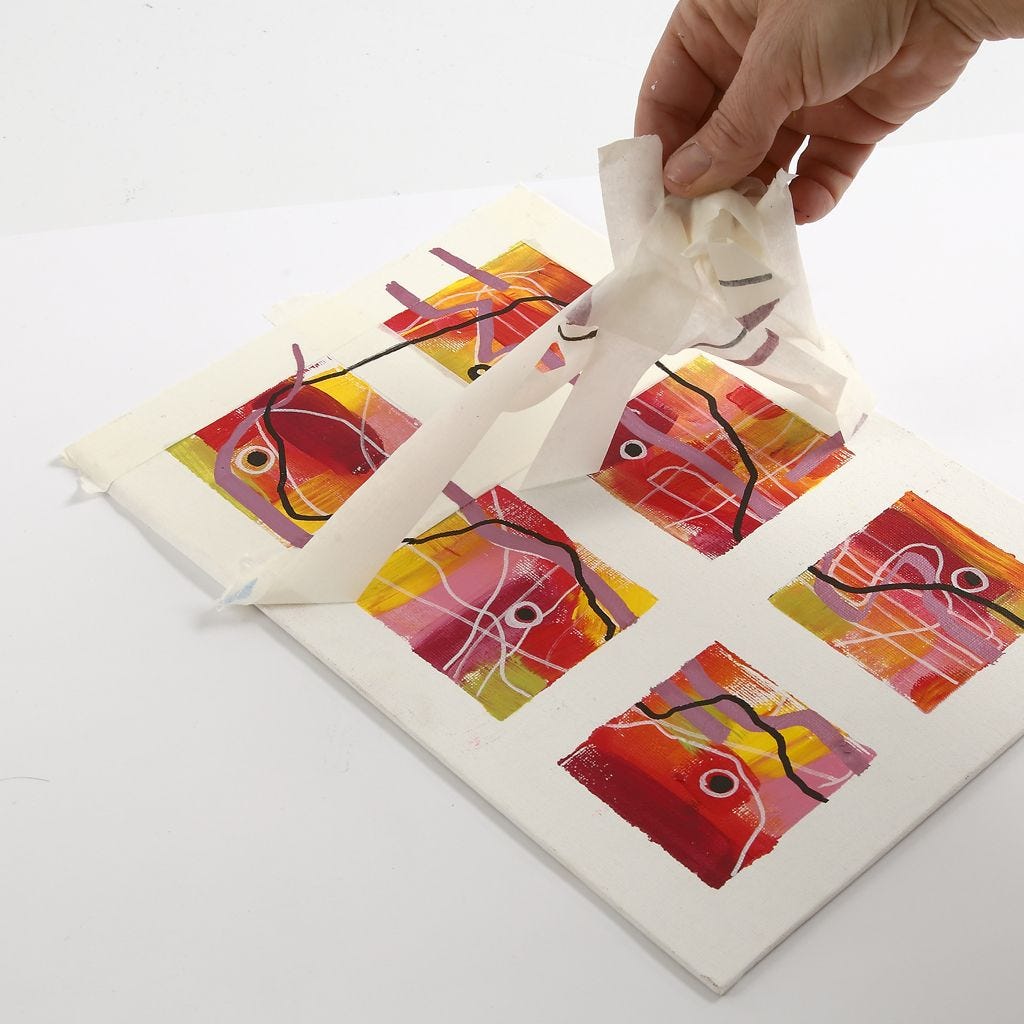 5.
Remove the masking tape.
Copyright © 2013-present Magento, Inc. All rights reserved.