Plastic eggs painted in a colour bath with Magic Marble marbling paint.
How to do it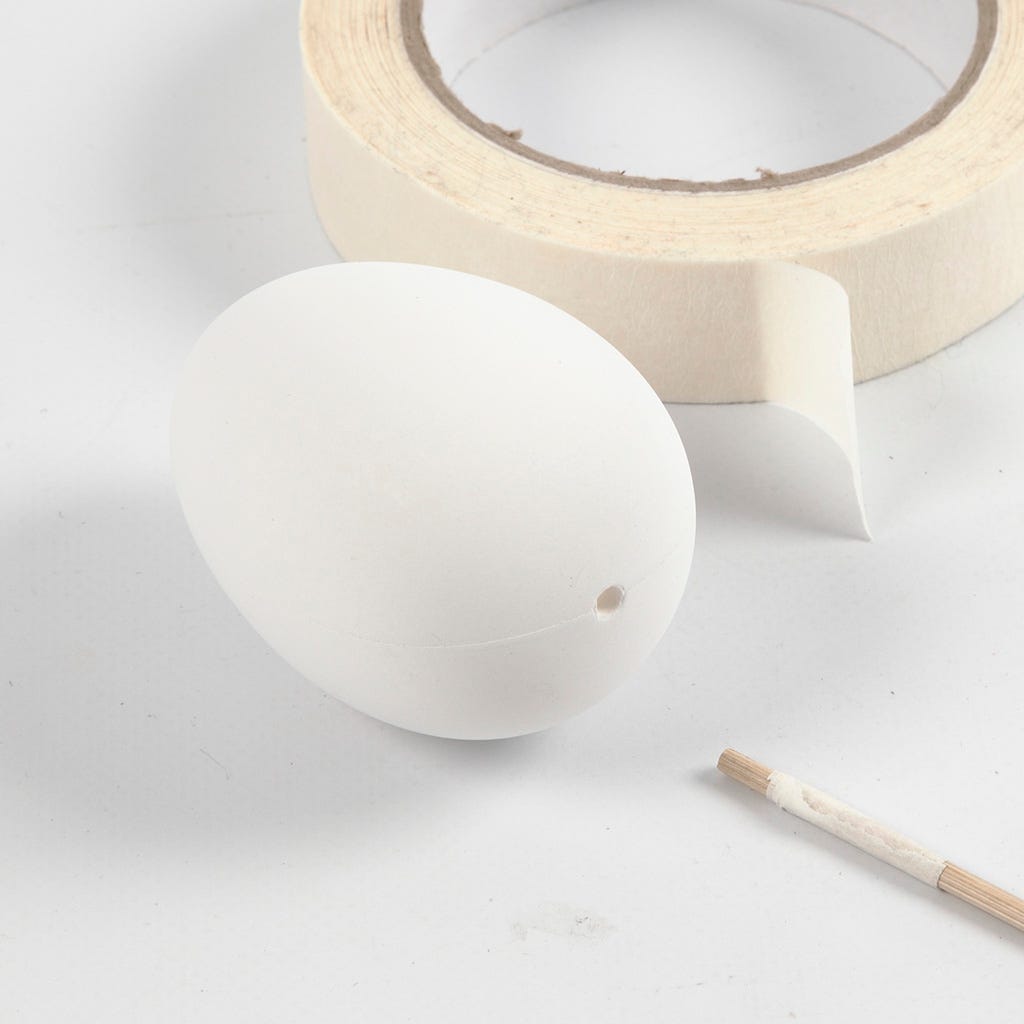 1
Push a wooden flower stick into one end of the egg, enabling you to dip the egg in the paint. If the hole is too big for the flower stick, attach a bit of masking tape around the flower stick to secure it.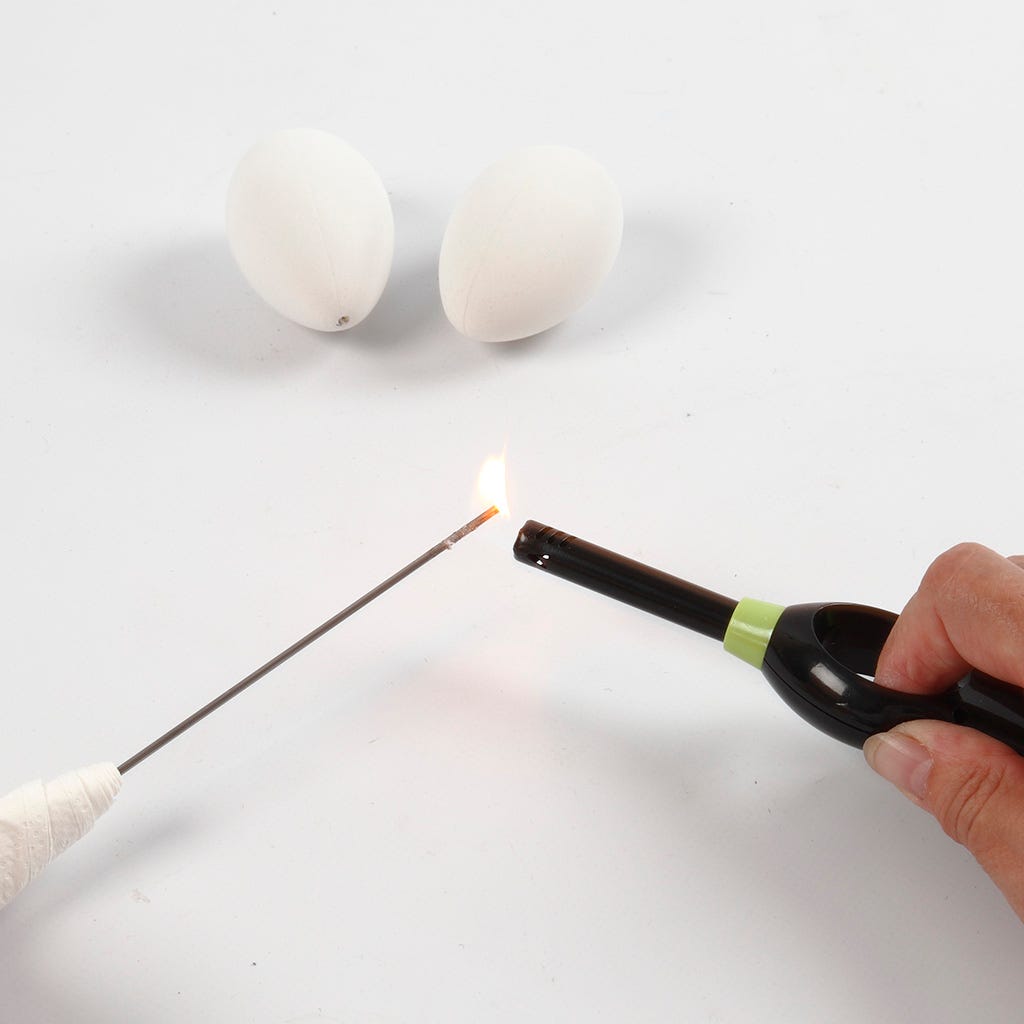 2
It there are no holes in the egg, make one with a warm metal stick.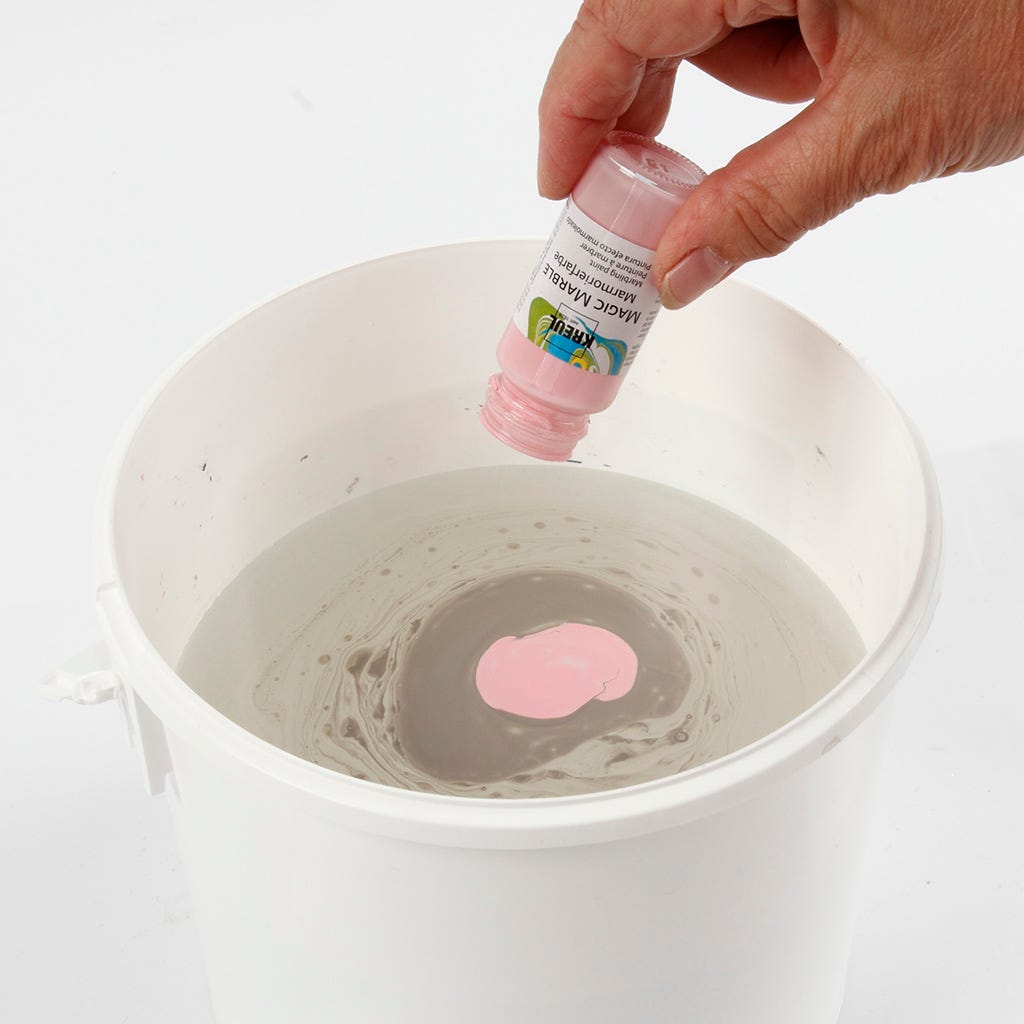 3
Shake the marbling paint bottles well. Drip some paint into a bucket with water. We have used two colours as well as a clear paint.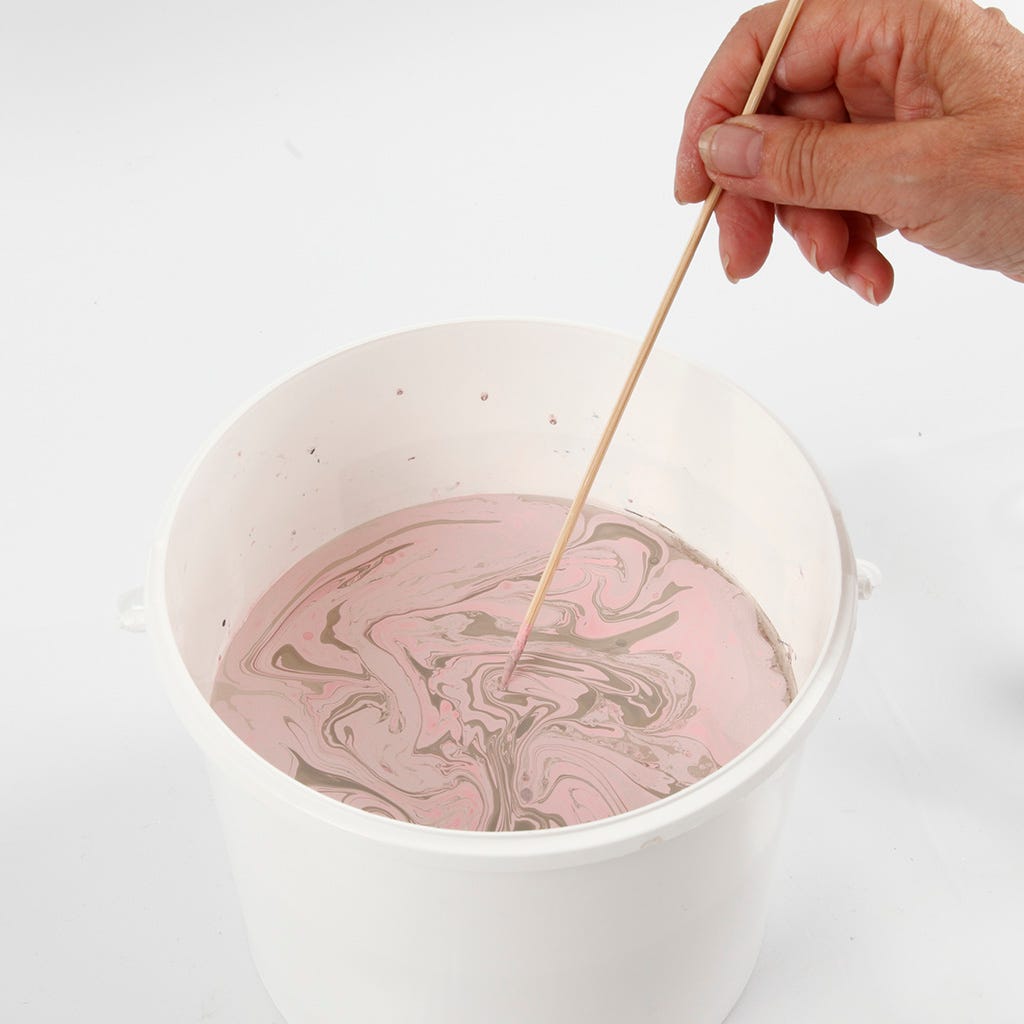 4
Use a wooden flower stick to carefully pull across the surface of the water, mixing the colours and making patterns.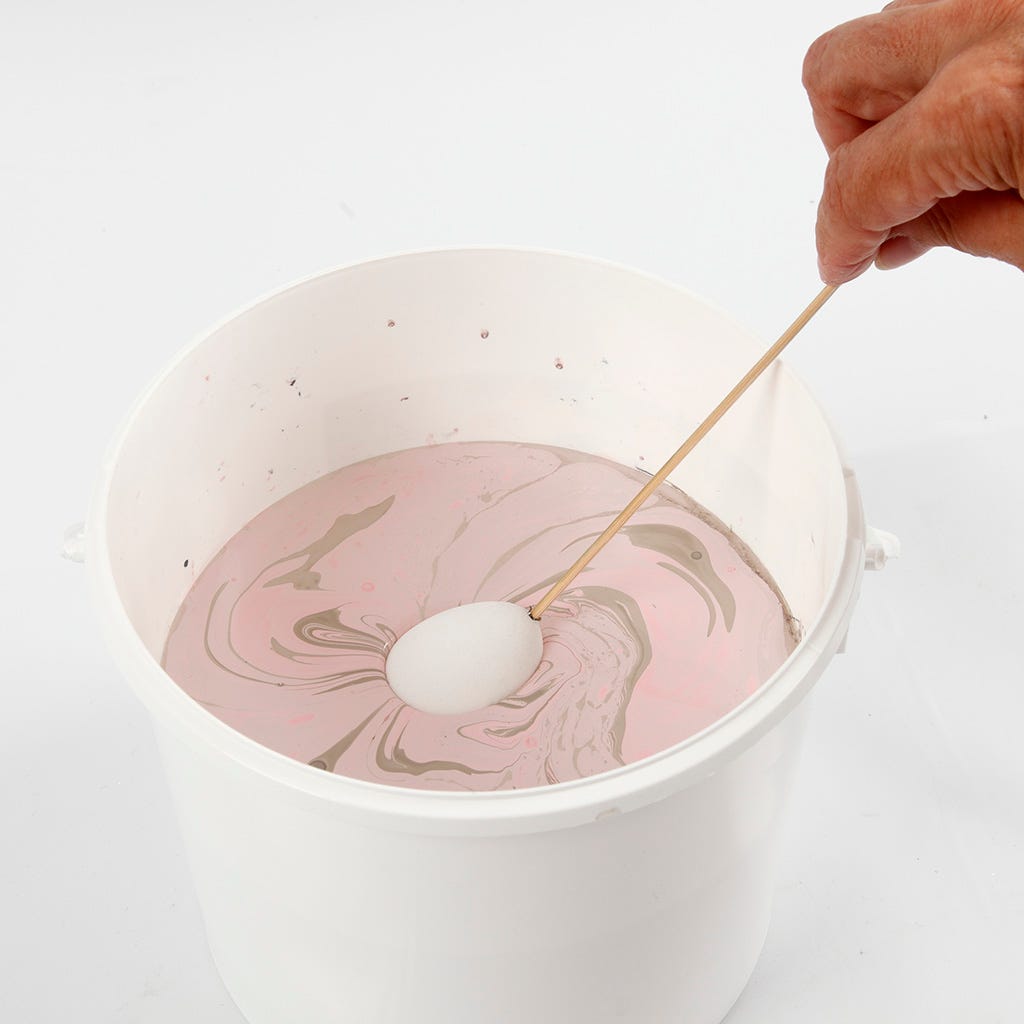 5
Gently dip the egg into the bath, so that it is covered by the paint.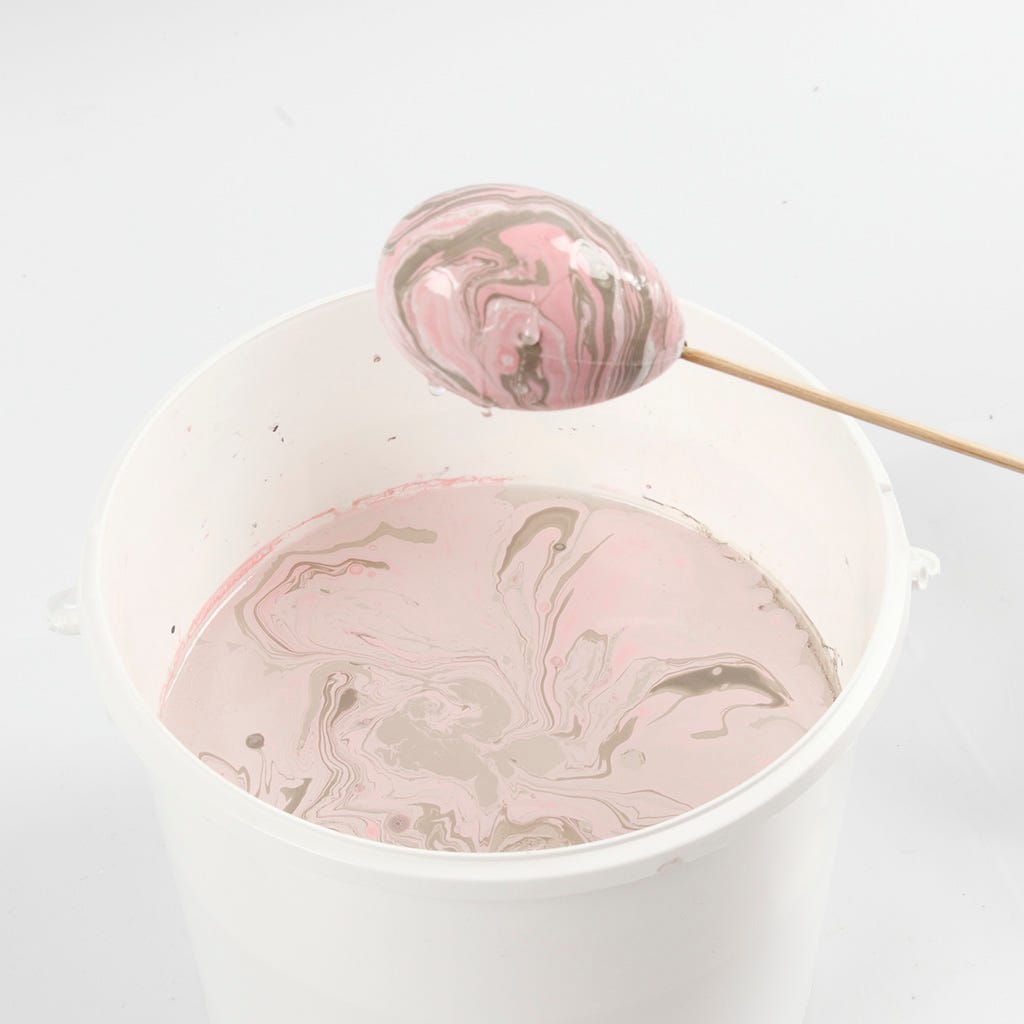 6
Blow the colours over the egg and lift it (making sure not to lose the pattern).
7
Don't pour away the water before you have removed the paint with a piece of card. Clean the bucket and your fingers with ordinary cooking oil.