Make your own Shaun the Sheep
Make your own Shaun the Sheep
Make your own three Shaun the Sheep from Silk Clay, pipe cleaners, polystyrene eggs, Sticky Base and XL yarn.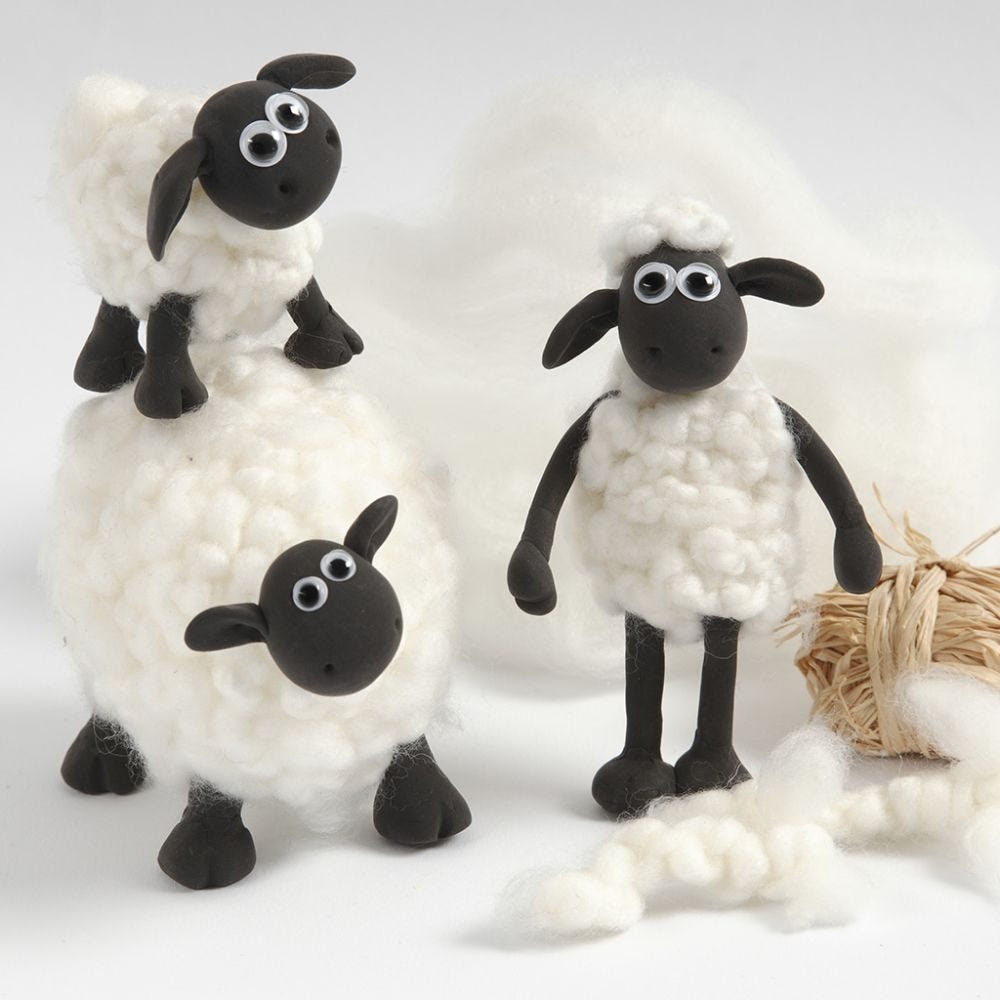 How to do it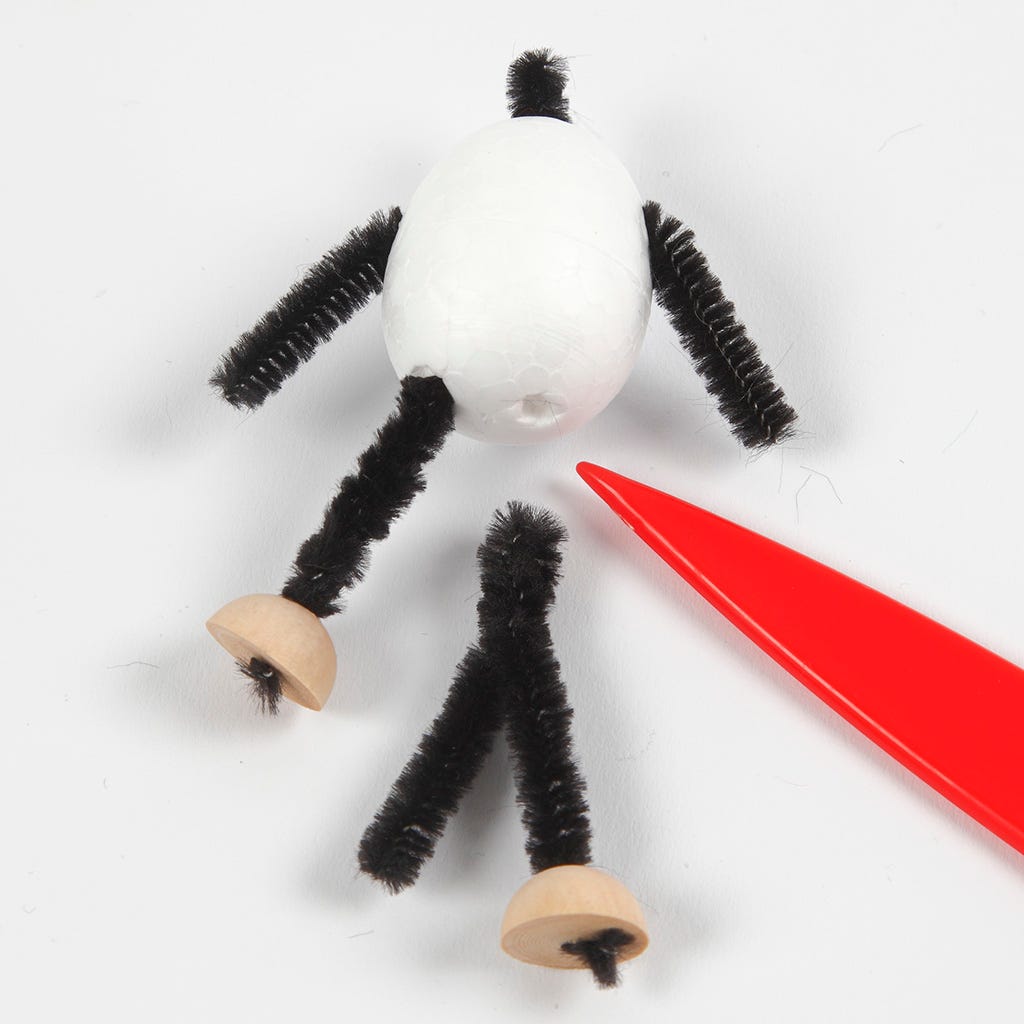 1
Make the upright sheep by cutting two legs from pipe cleaners each measuring 10 cm and three pieces of pipe cleaner each measuring 4 cm for the arms and the neck. Attach the wooden feet onto one end of the pipe cleaner legs. Double over the pipe cleaner legs and twist them around themselves. Make holes in the polystyrene egg for the arms, the neck and the legs and push these into the holes.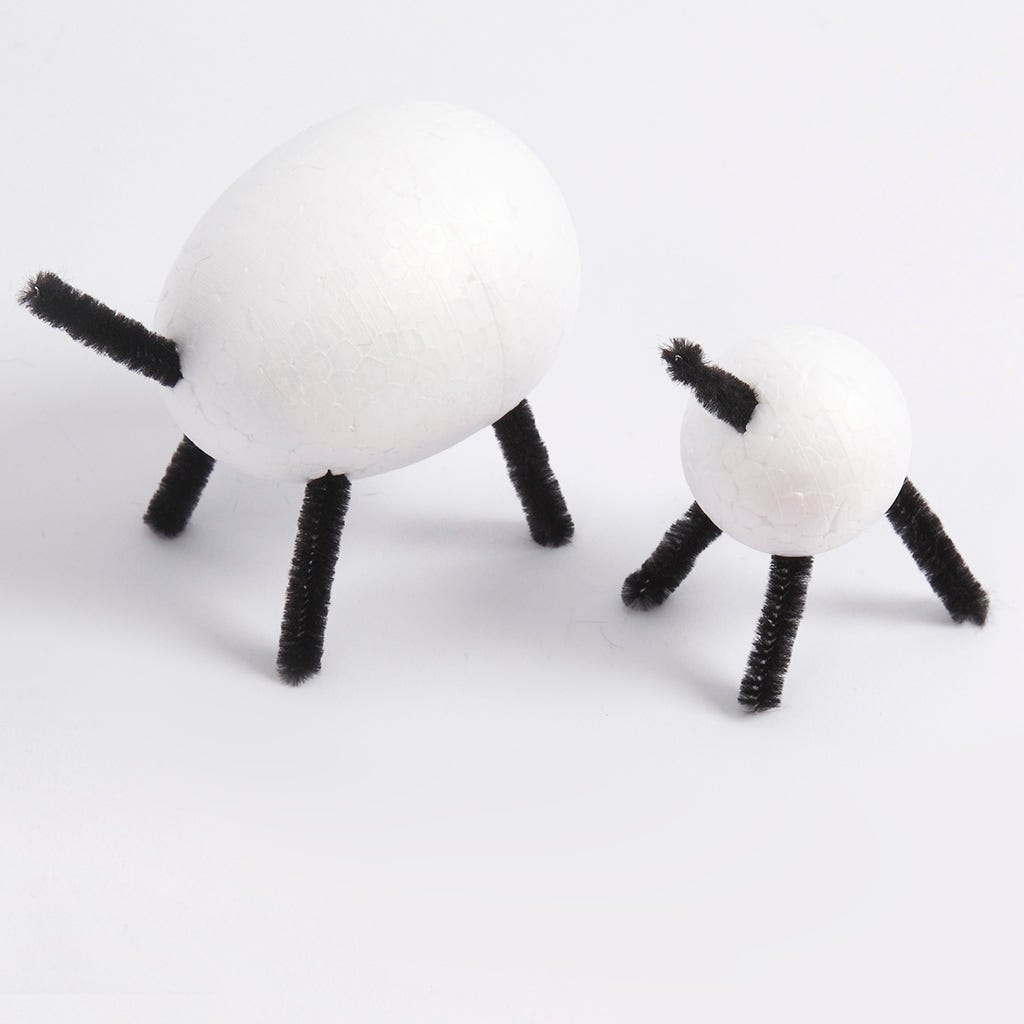 2
Make the four-legged sheep by cutting 10 pieces of pipe cleaner each measuring 4 cm. Make small holes for the legs in small and large polystyrene balls. Push the legs into the holes.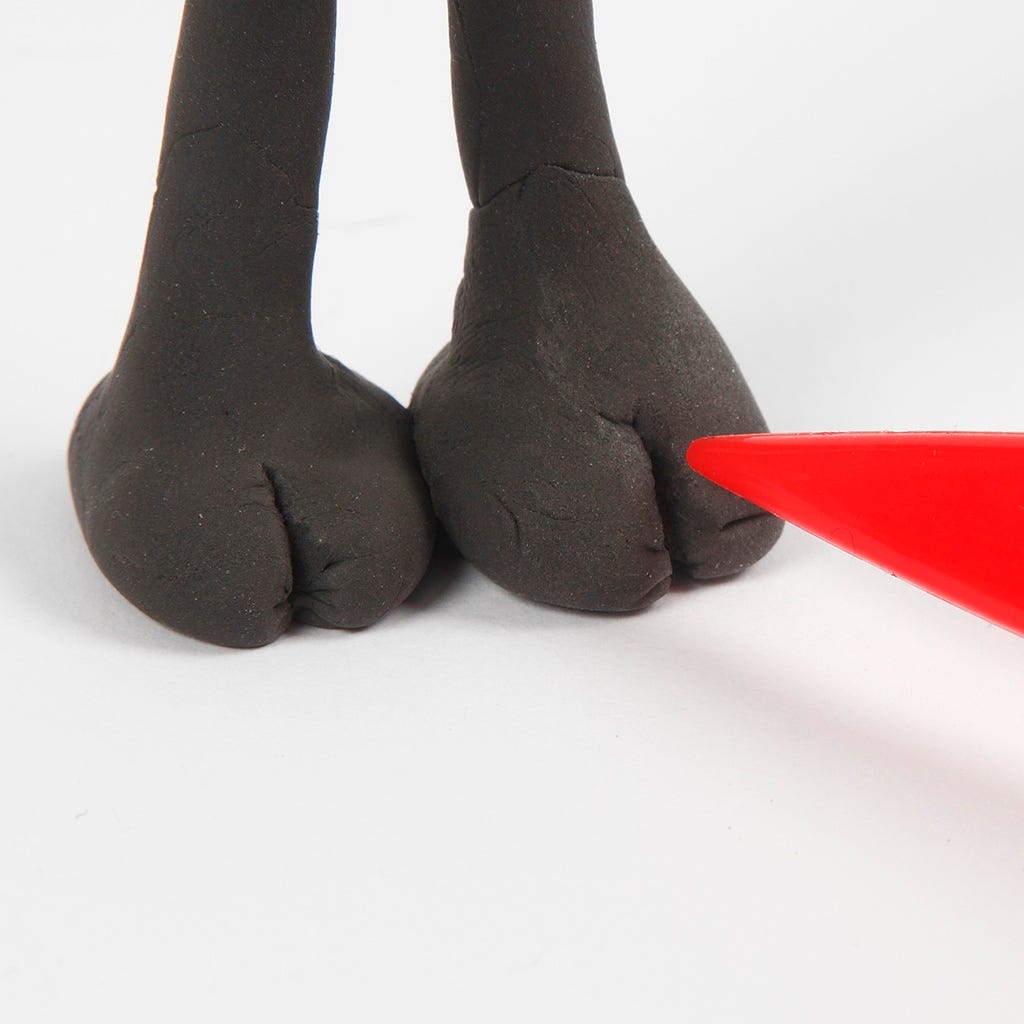 3
Cover the legs and the feet with Silk Clay. Model a hoof using a modelling tool.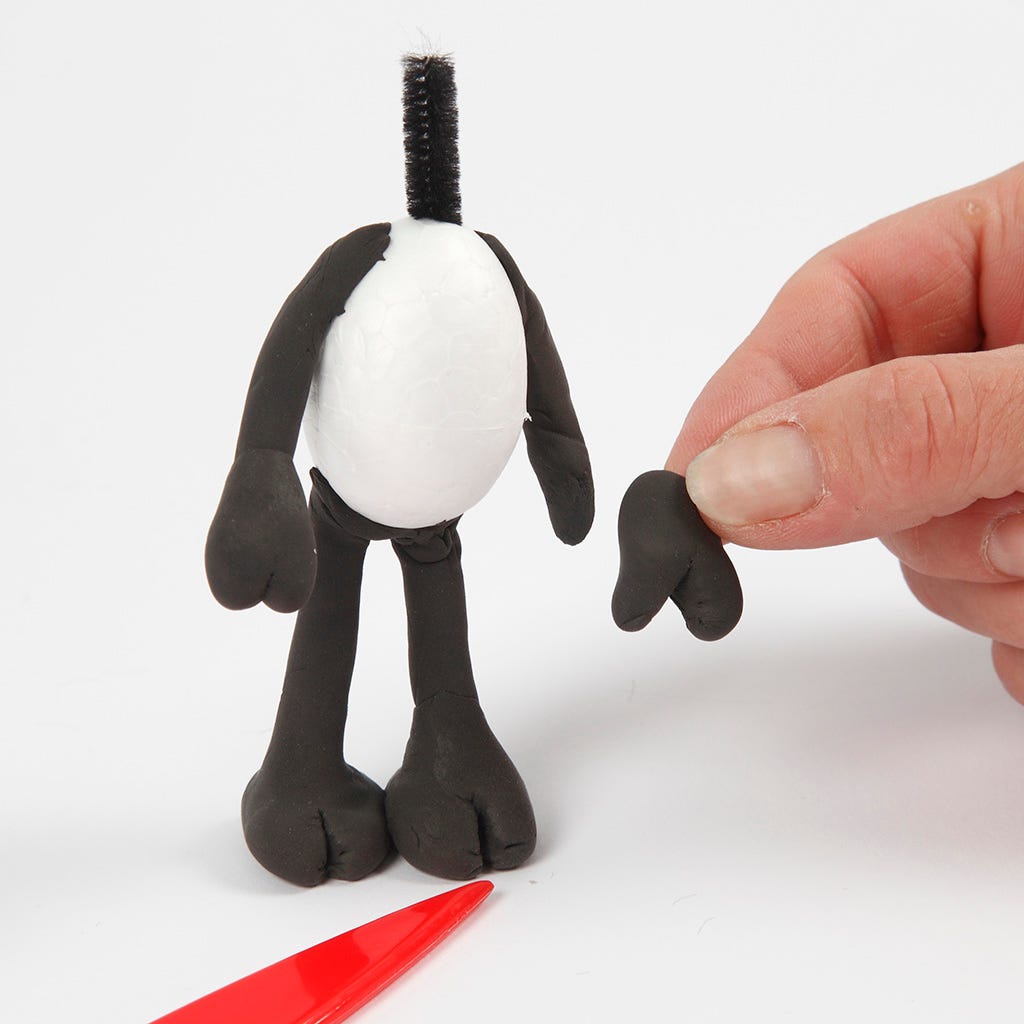 4
Repeat this technique when making the arms and the hands.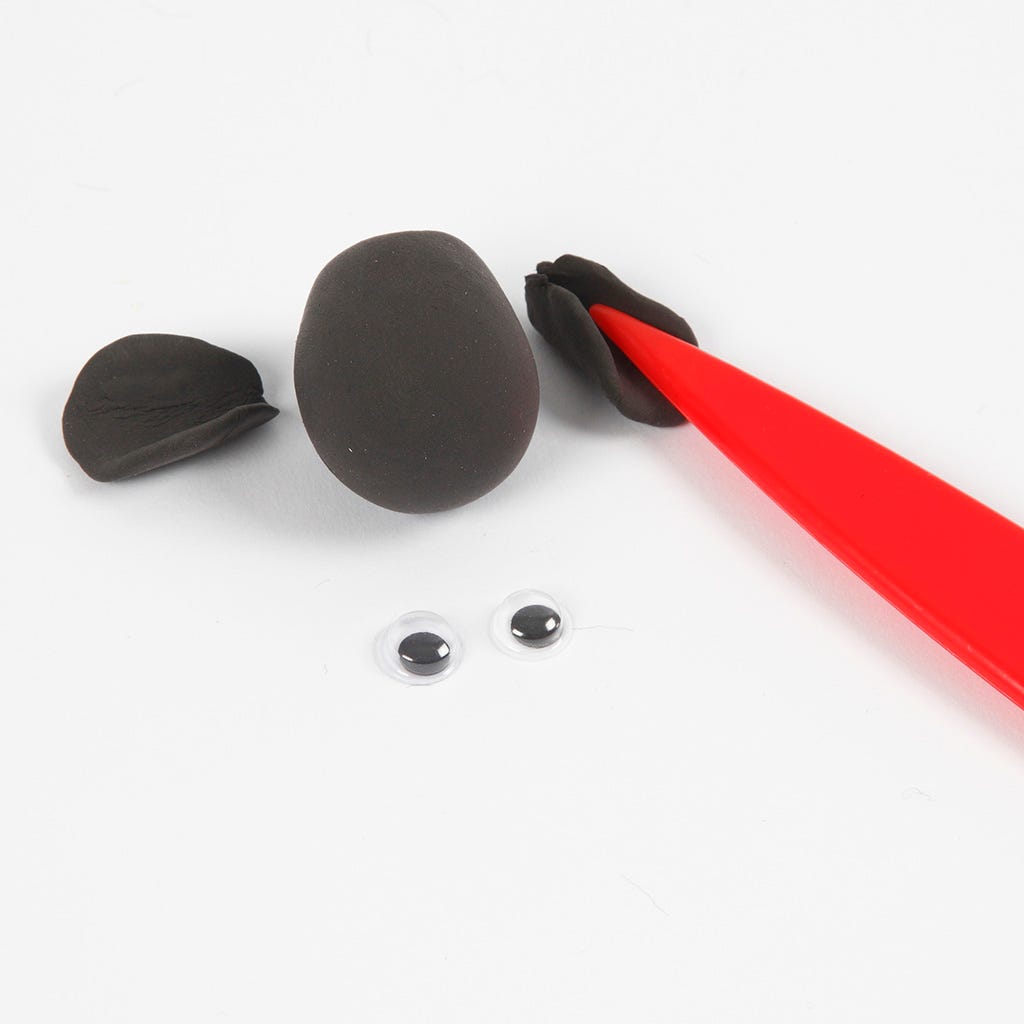 5
Model the head and the ears. Attach the ears onto the head and add self-adhesive eyes.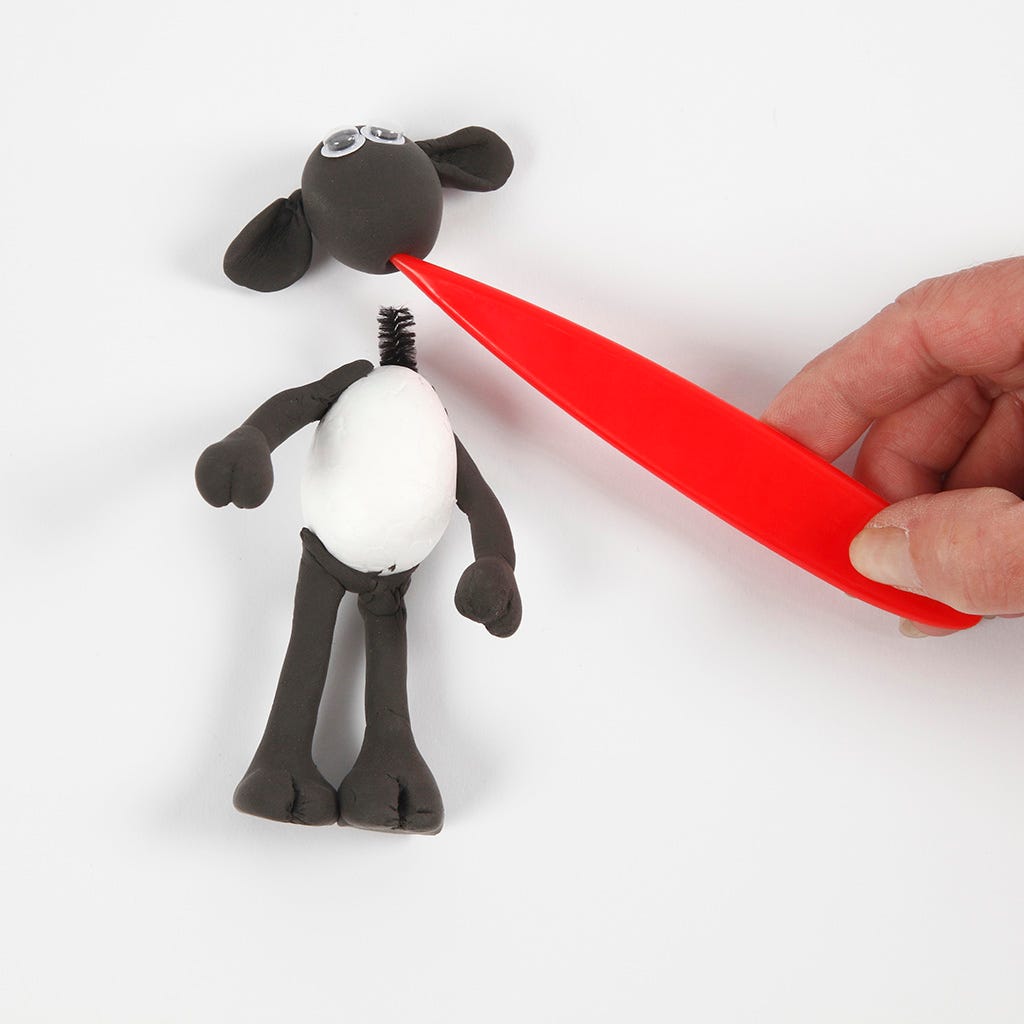 6
Make a hole underneath the head and attach it onto the neck.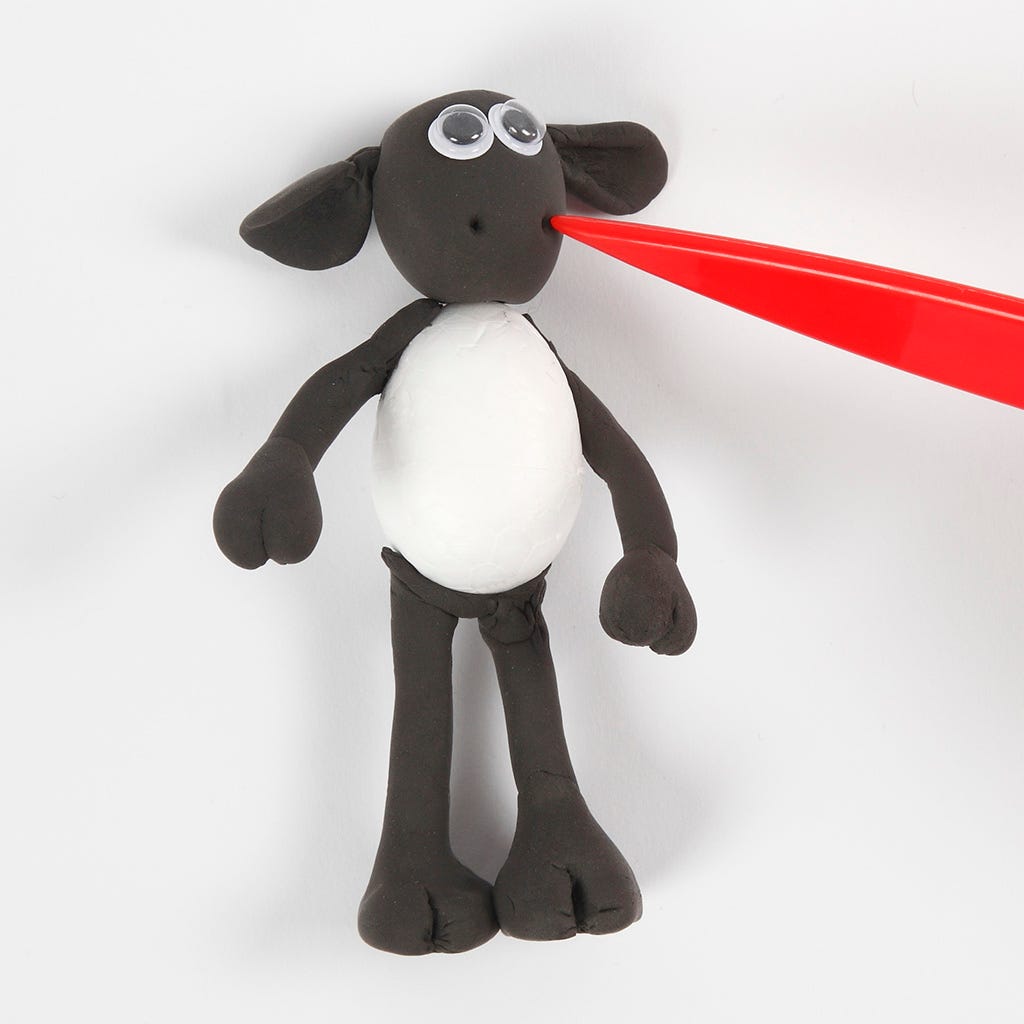 7
Make two nostrils using the modelling tool.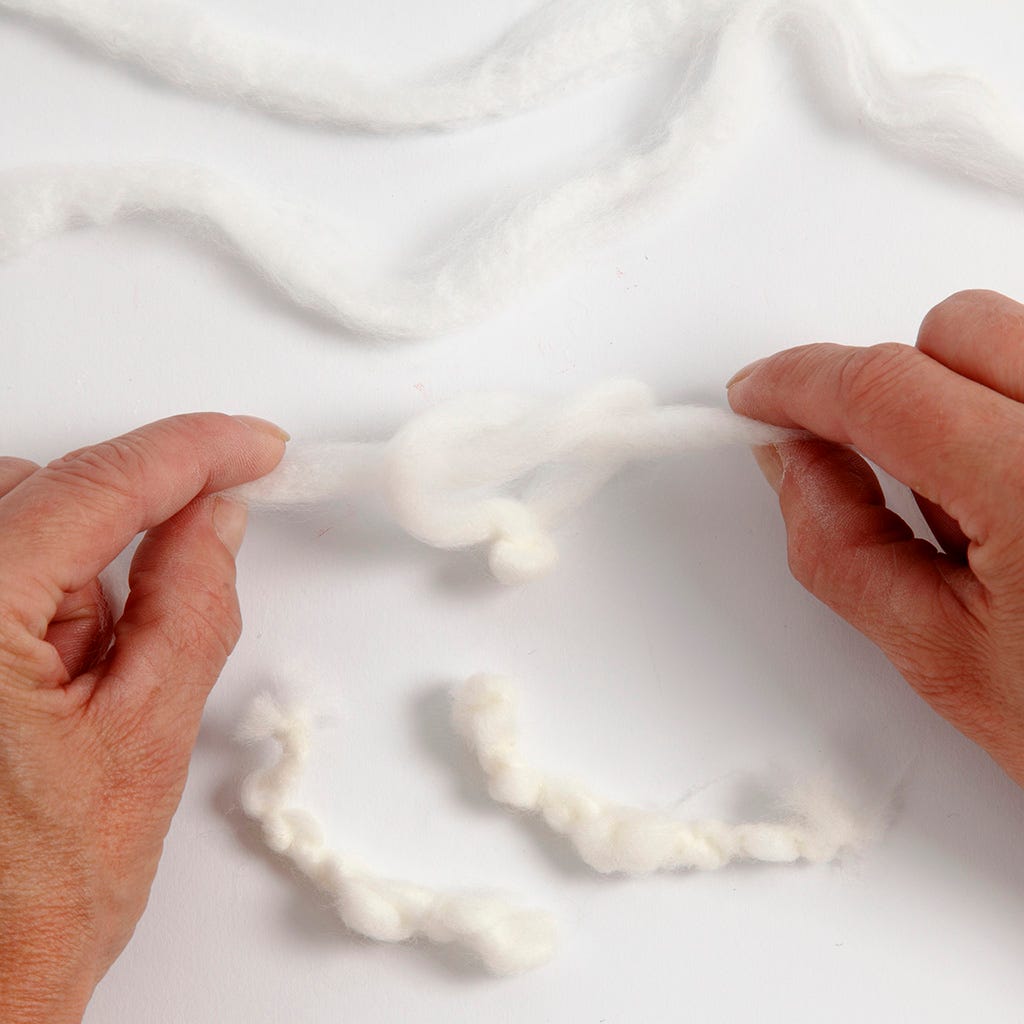 8
Cut long pieces of XL yarn and tie knots all the way down them.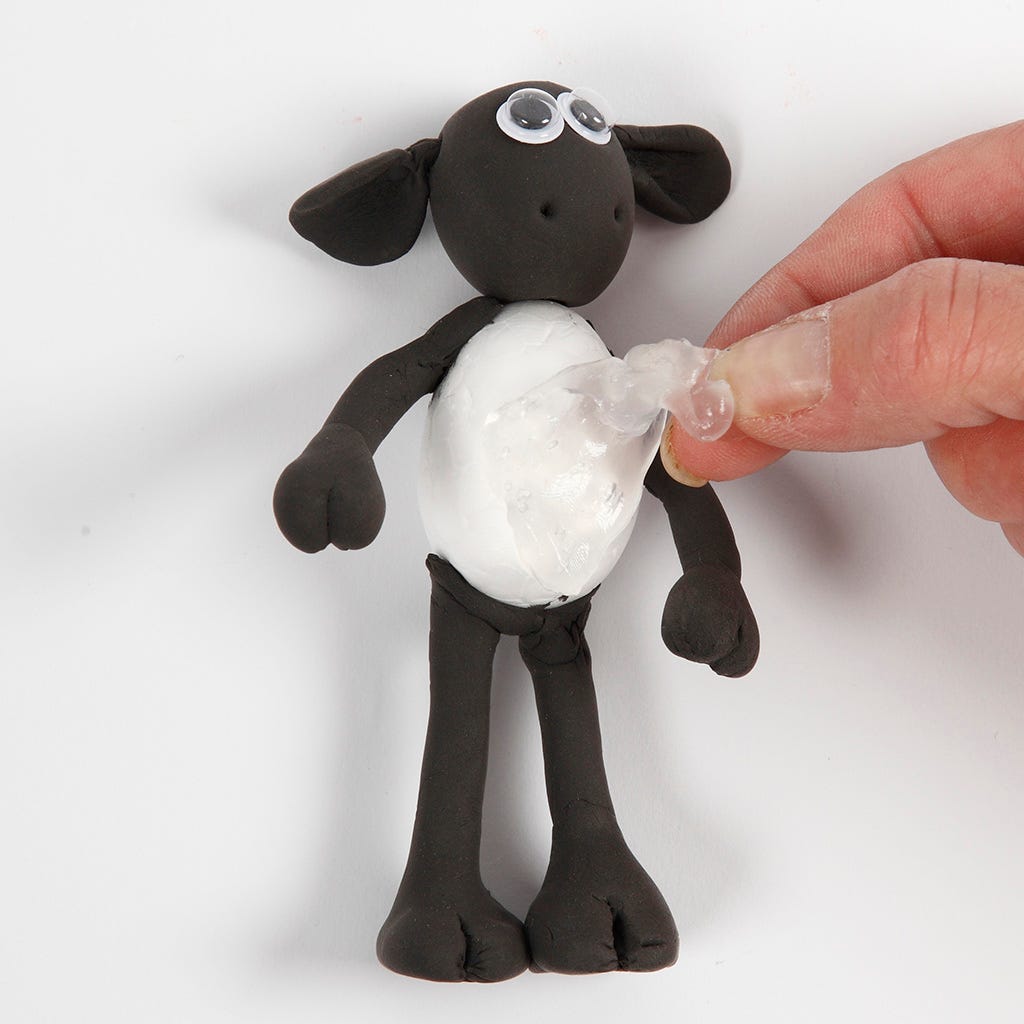 9
Attach Sticky Base onto the body and onto the top of the head.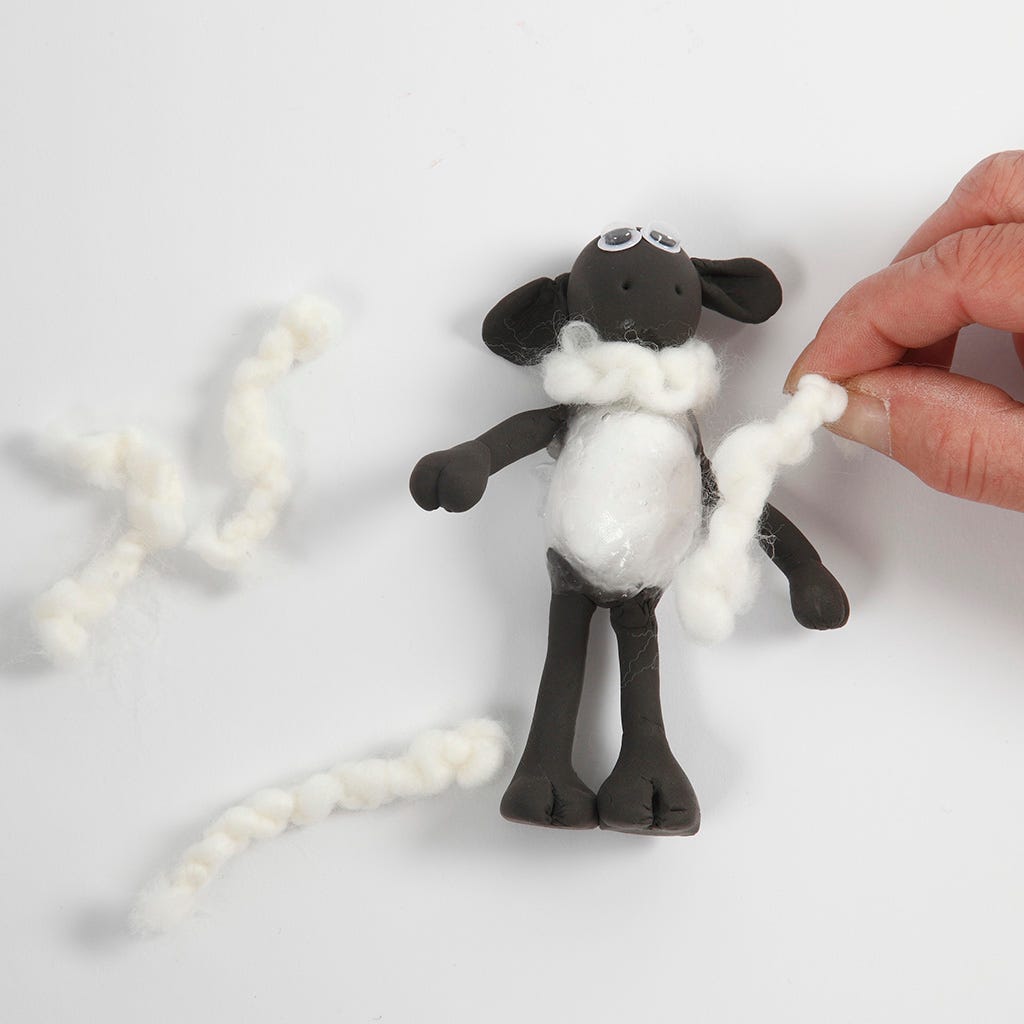 10
Attach the knotted XL yarn all over the body.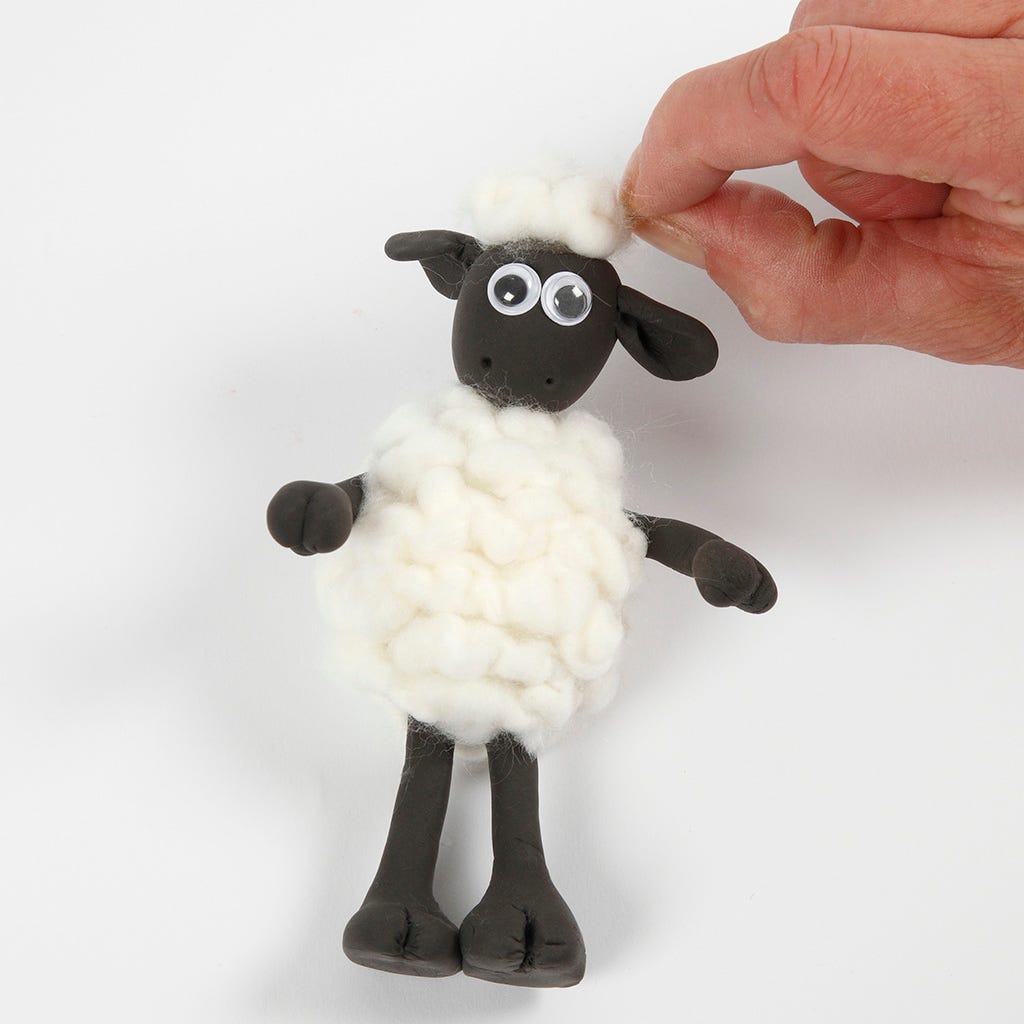 11
Attach a strip of knotted XL yarn on top of the head and on the back for the tail.