Make your own clothes rack with accessories for Shaun the Sheep
Make your own clothes rack with accessories for Shaun the Sheep
Make a clothes rack, a chicken, a teddy, a straw bale and a pizza from Shaun the Sheep. The accessories are all made from Silk Clay, wooden flower sticks, raffia and wooden clothes pegs.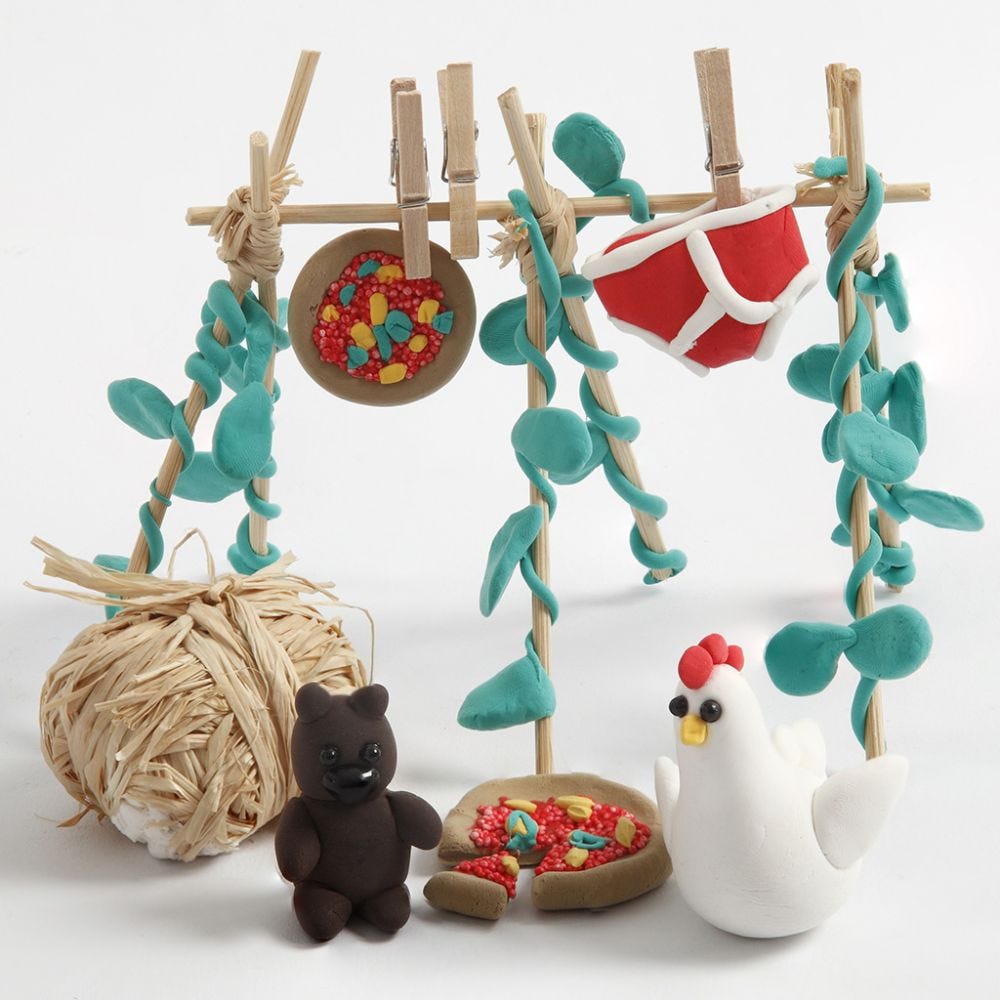 How to do it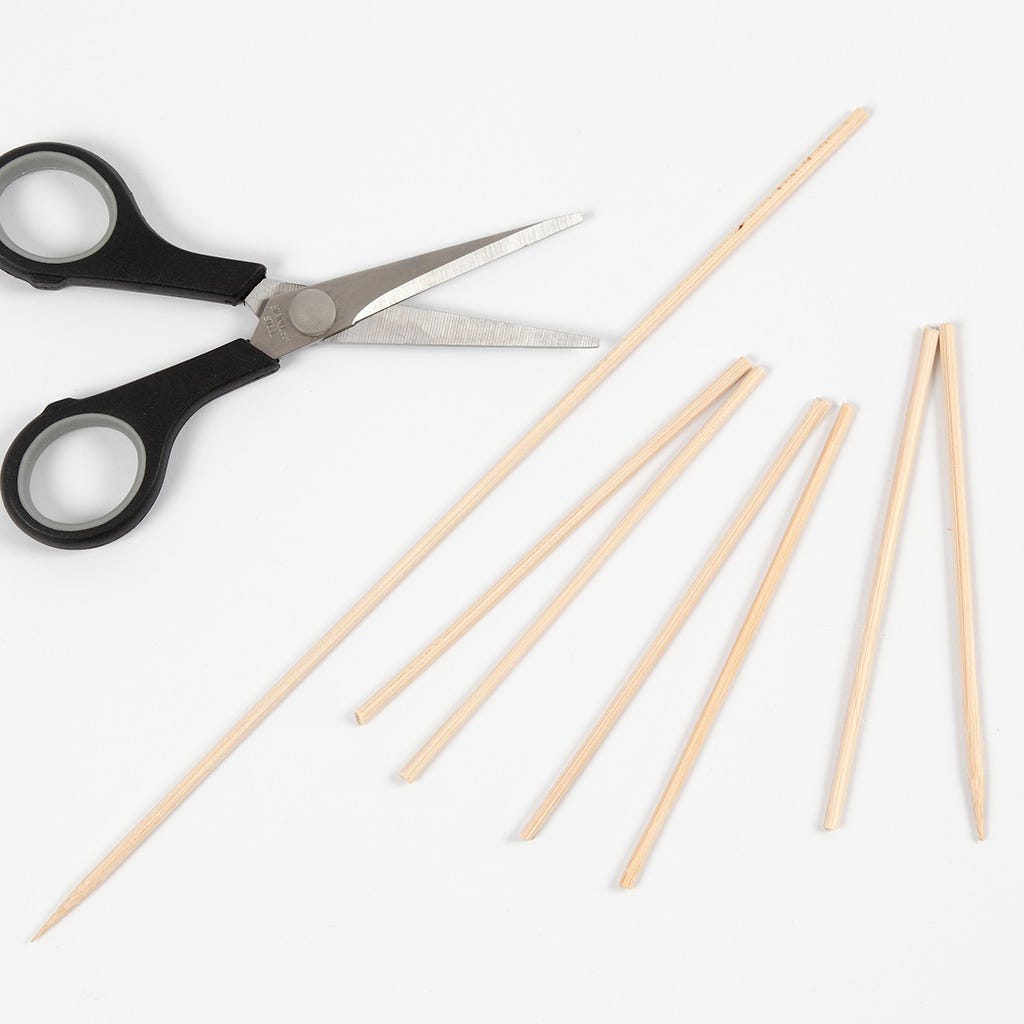 1
Cut 7 wooden flower sticks for the clothes rack, each measuring approx. 11 cm.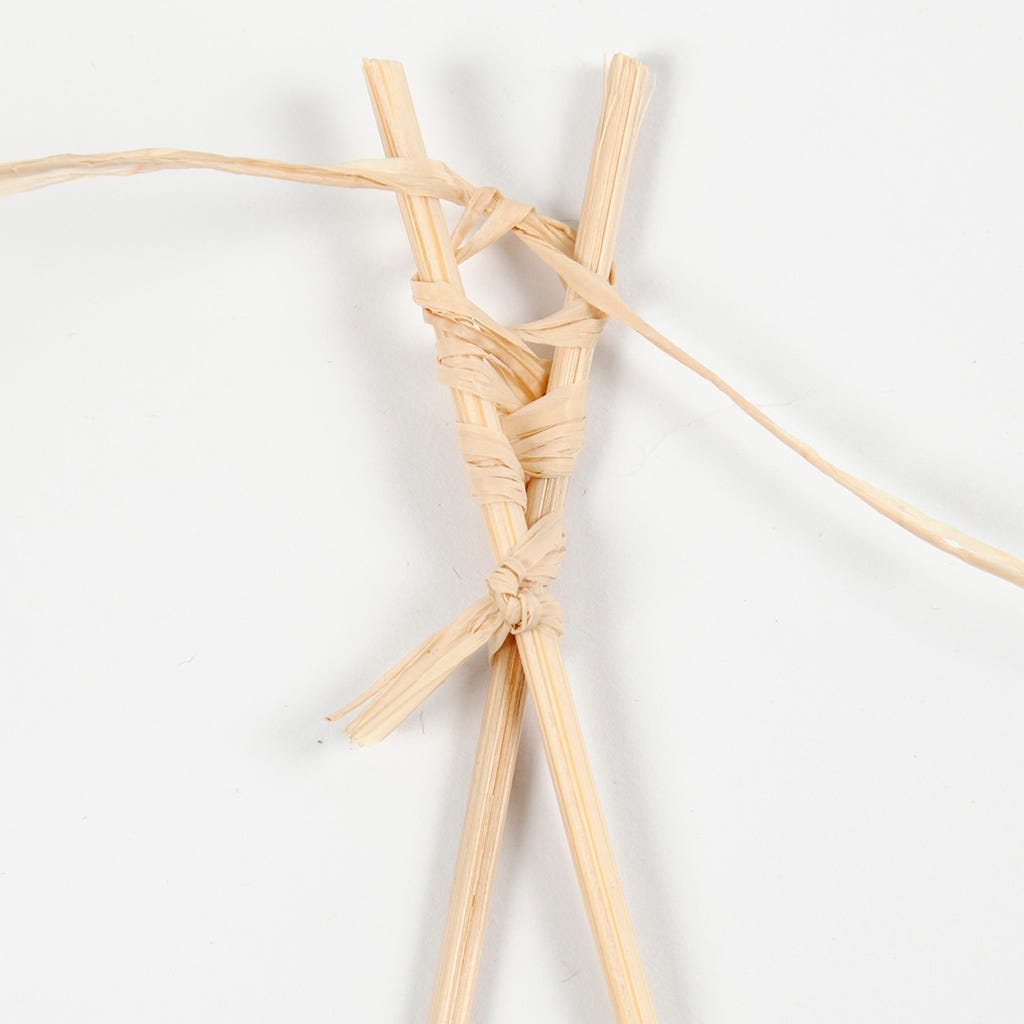 2
Make 3 sets of legs for the clothes rack by tying two wooden flower sticks together in a cross using raffia.
3
Tie the last stick onto the top of the legs.
4
Shape vines from Silk Clay and twist them around the clothes rack.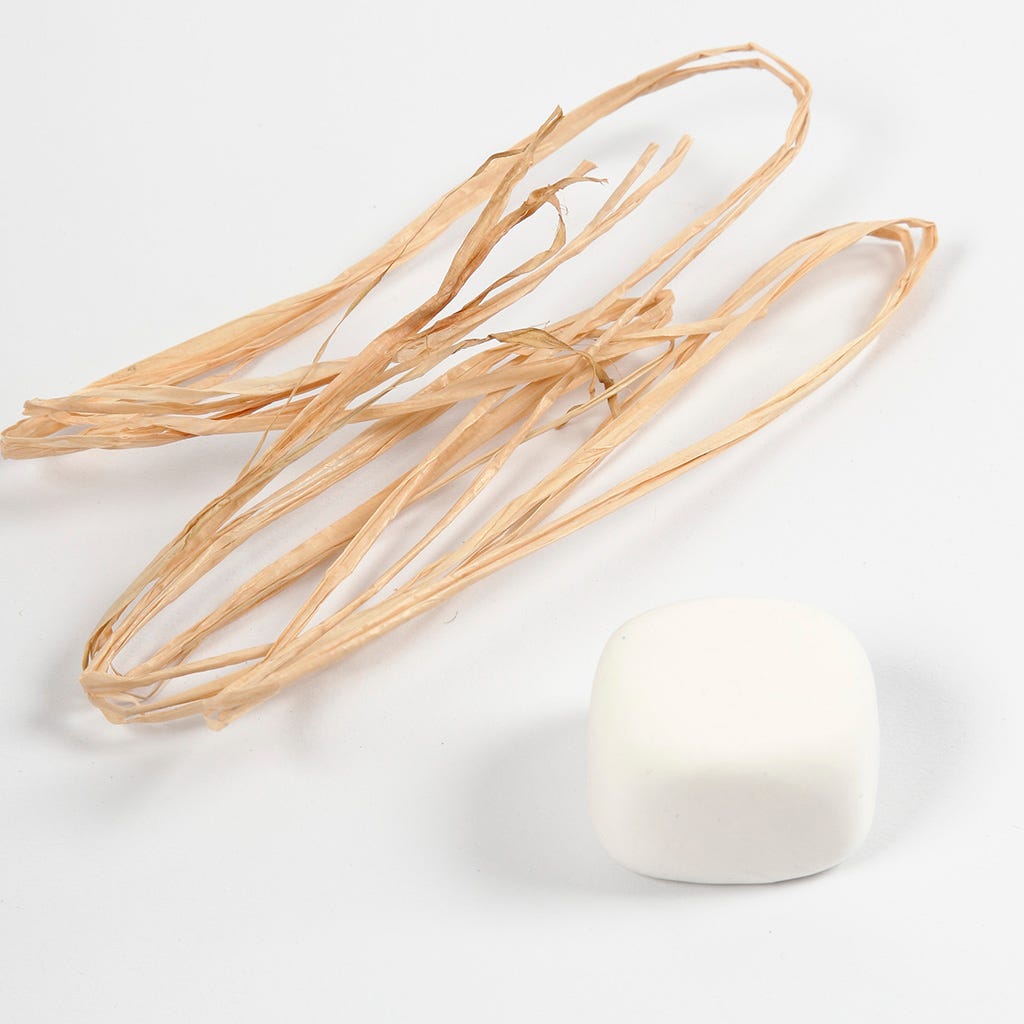 5
Model a square from Silk Clay for the straw bale.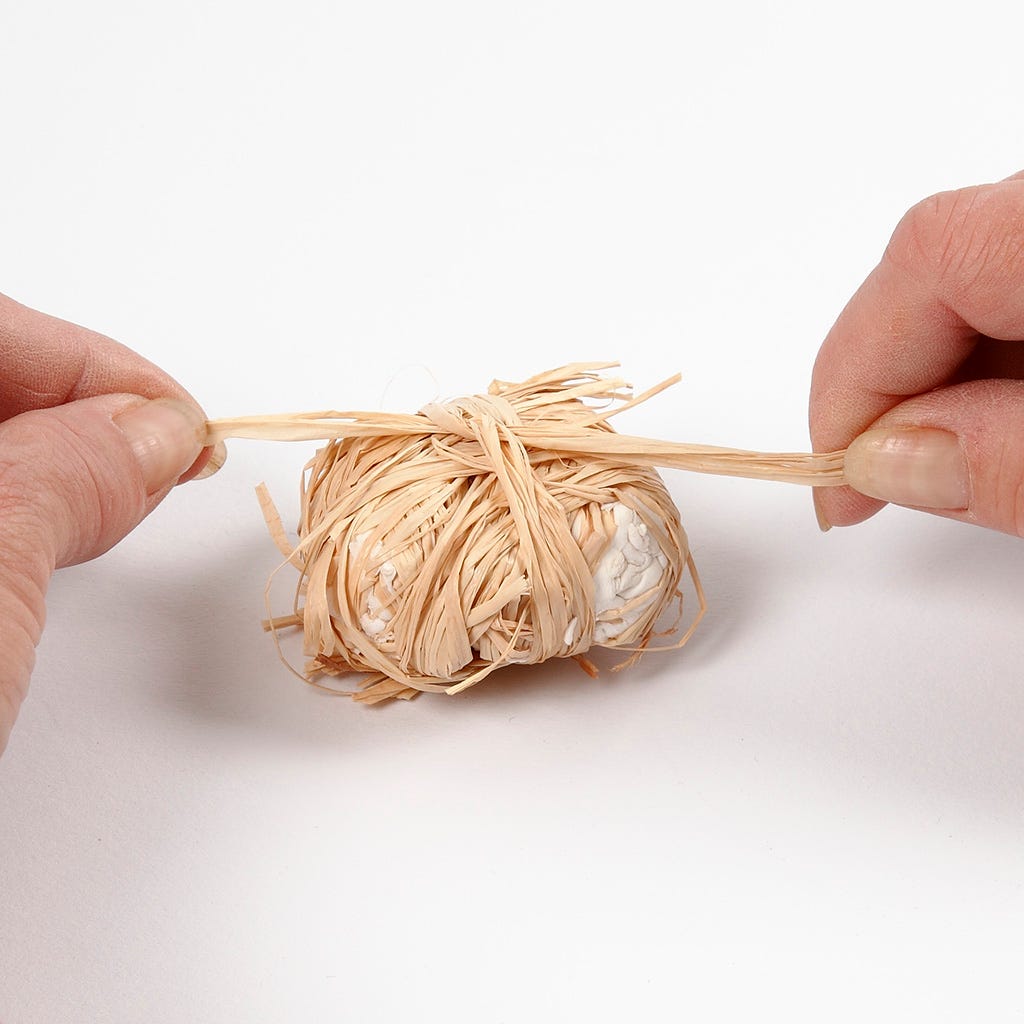 6
Wrap raffia around the square.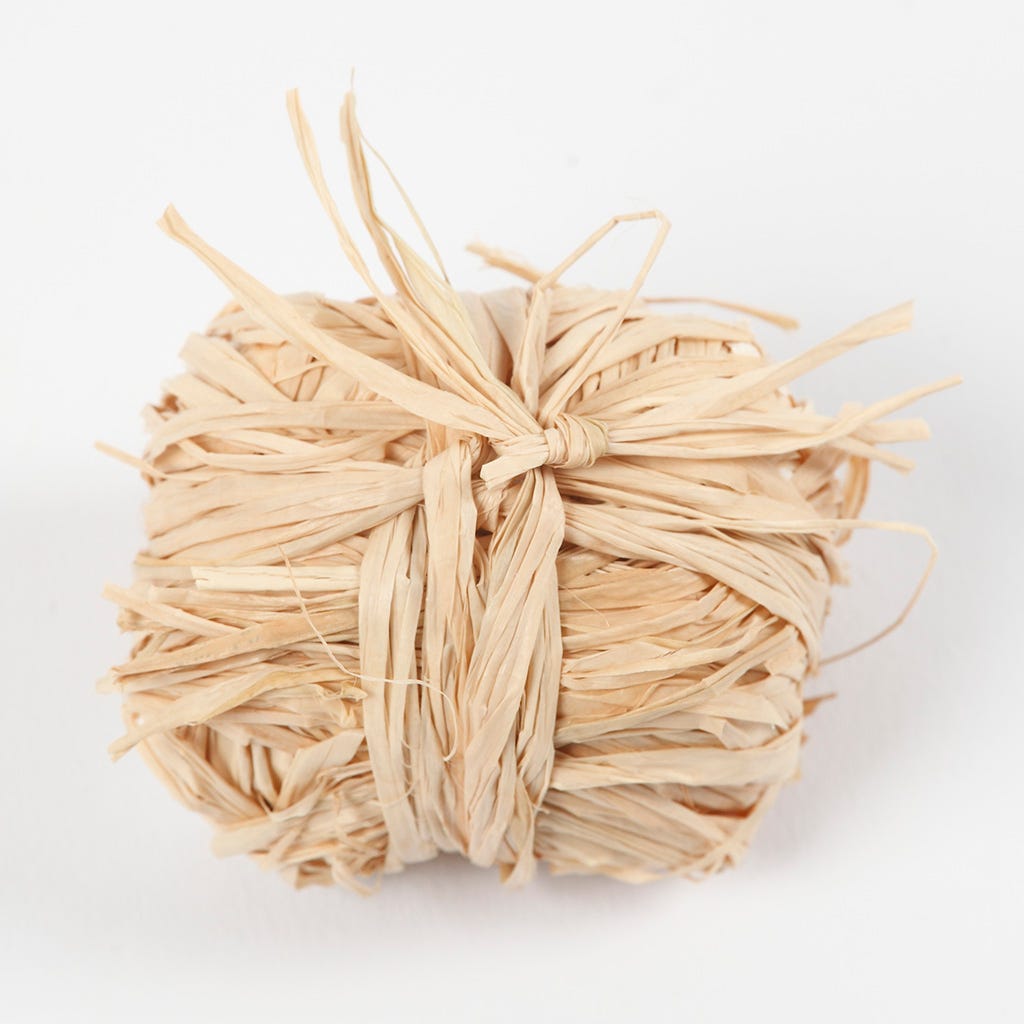 7
Make sure to cover all of the Silk Clay with raffia for your finished straw bale.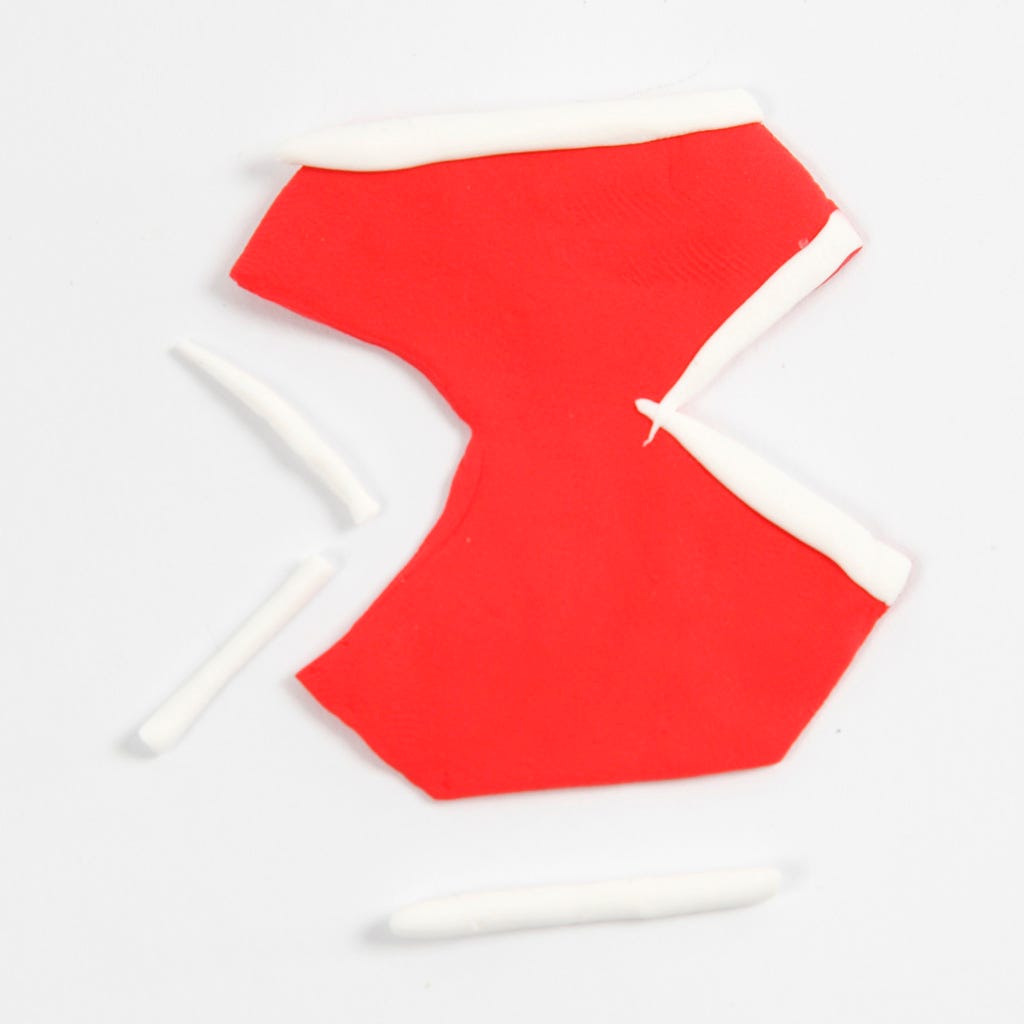 8
Model a pair of red underpants from Silk Clay for the clothes rack.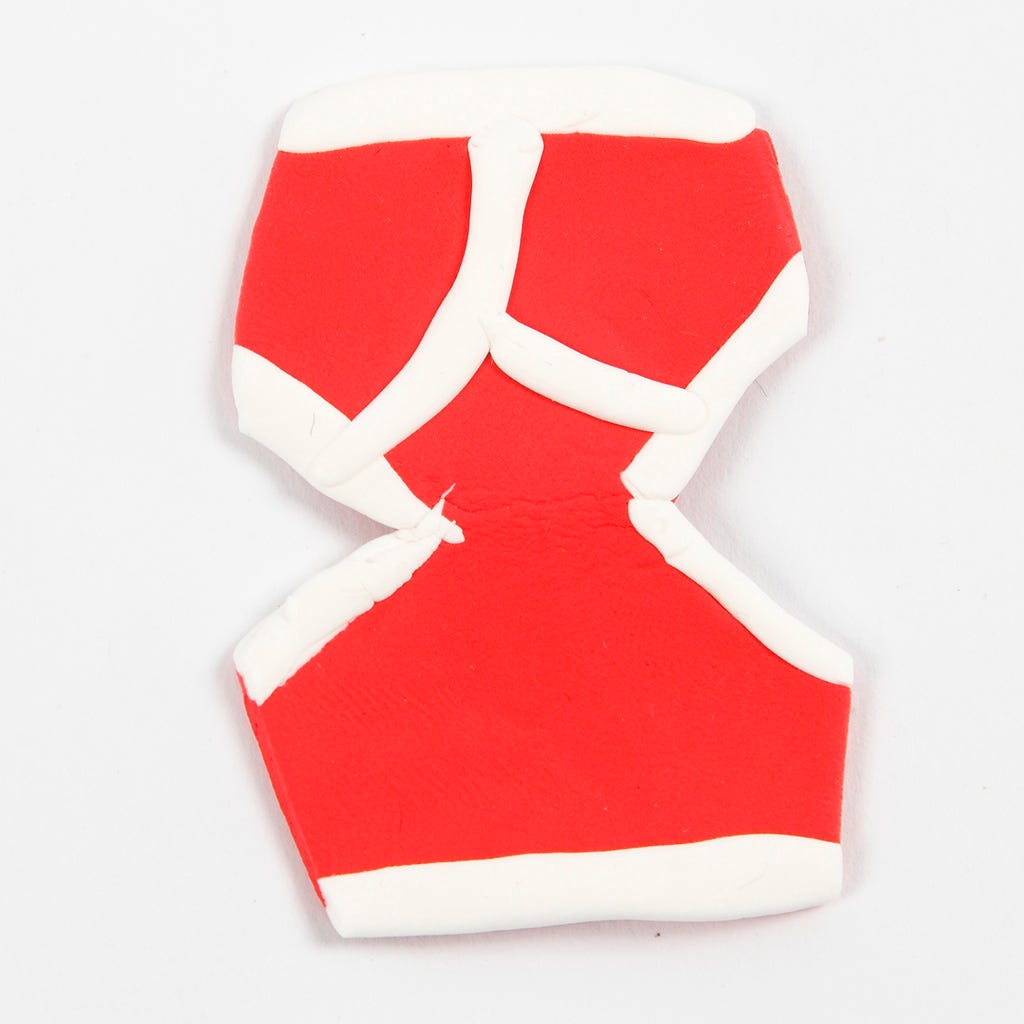 9
Push white Silk Clay stripes onto the underpants as shown in the photo.
10
Assemble the underpants at the sides.
11
Adjust the underpants to achieve the correct shape.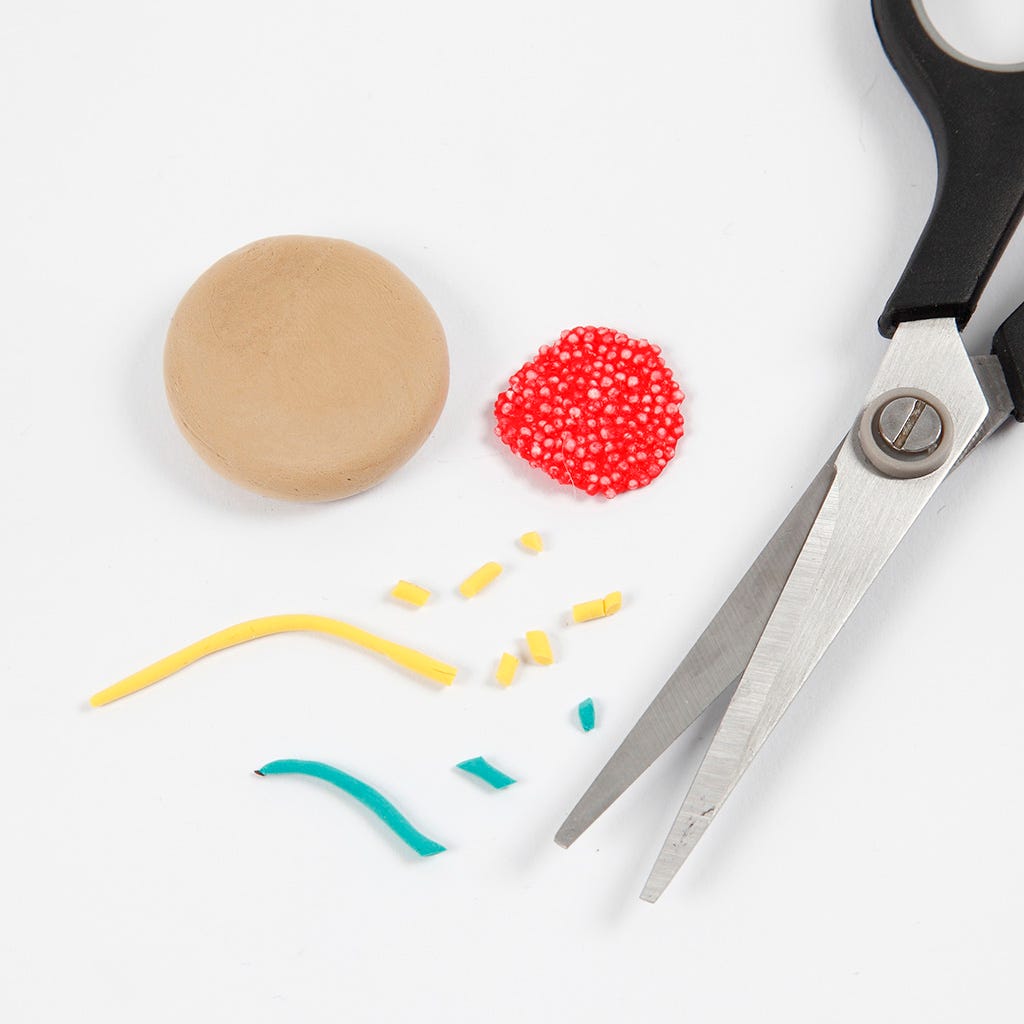 12
Model a pizza base from Silk Clay and decorate it with tomato sauce from Foam Clay and sprinkle with Silk Clay.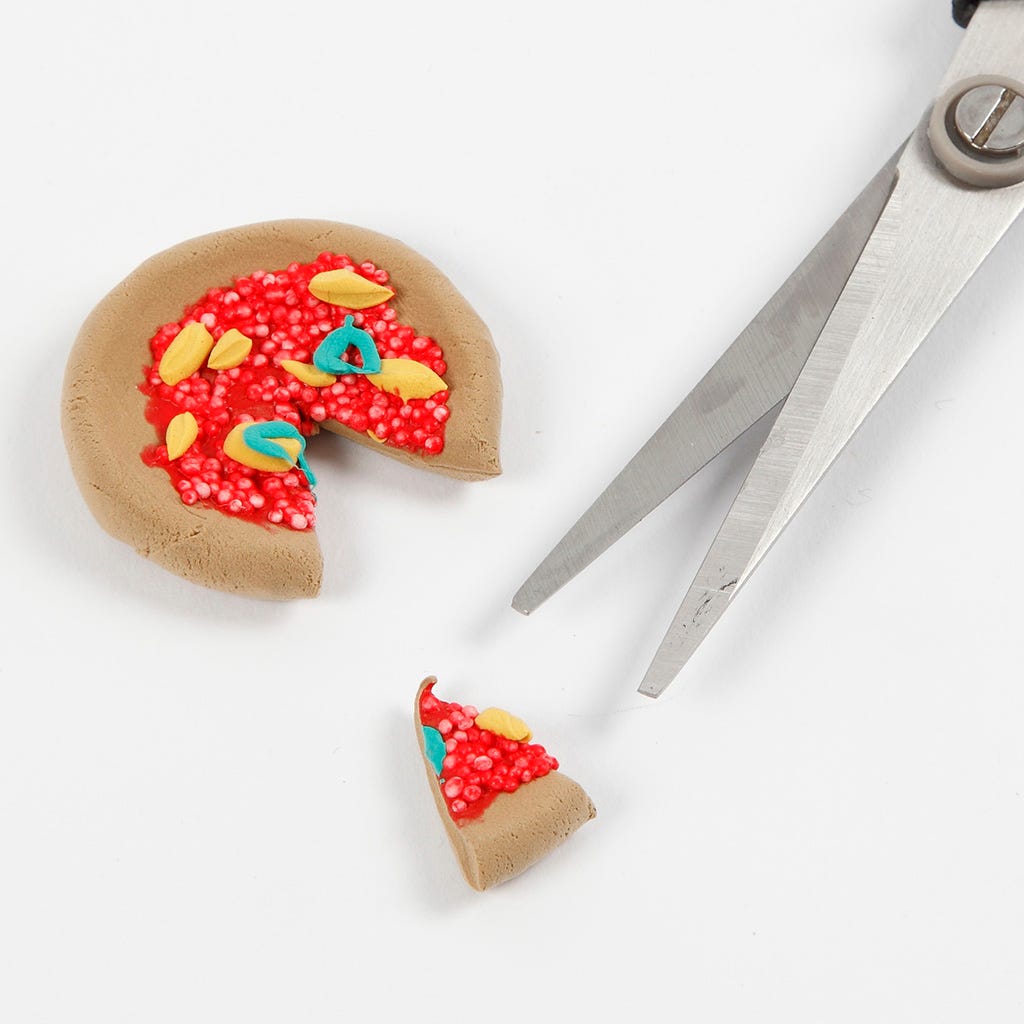 13
Cut a slice from the pizza..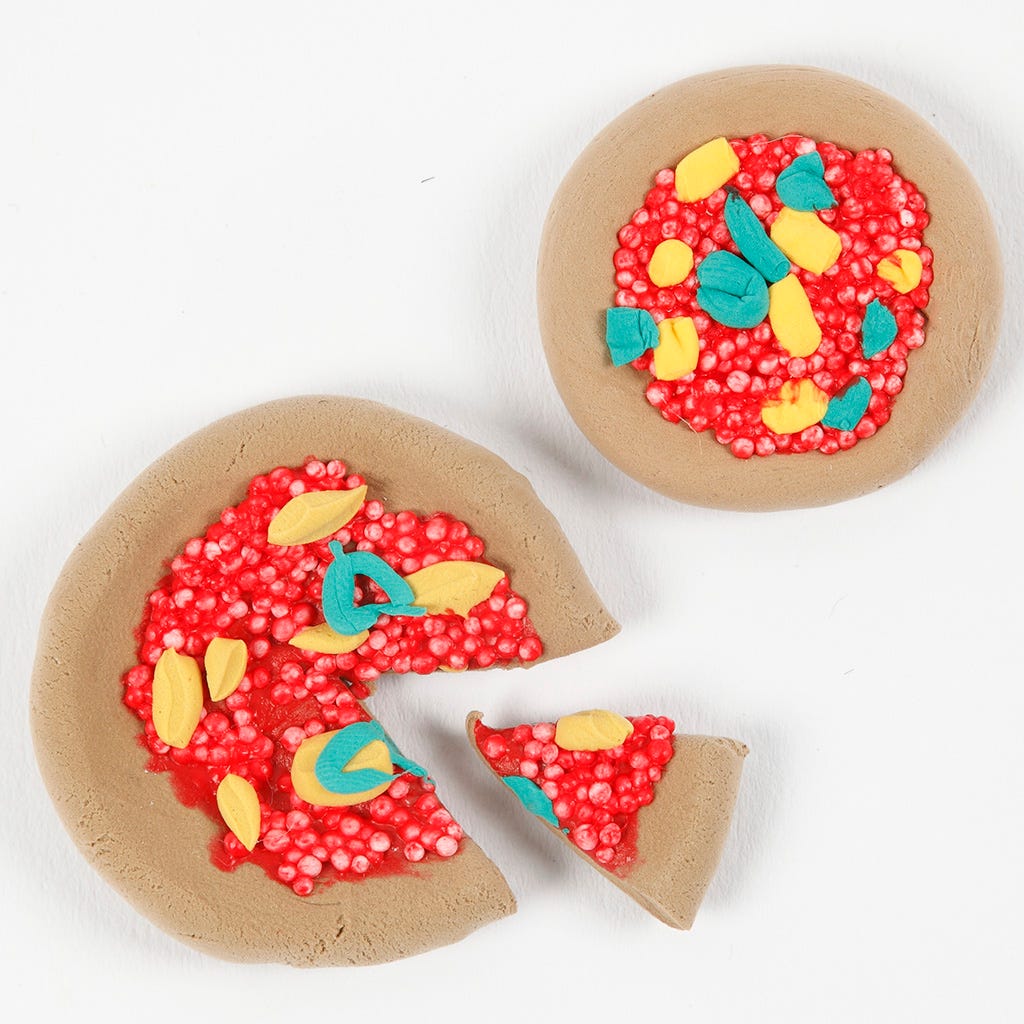 14
You may make an additional pizza.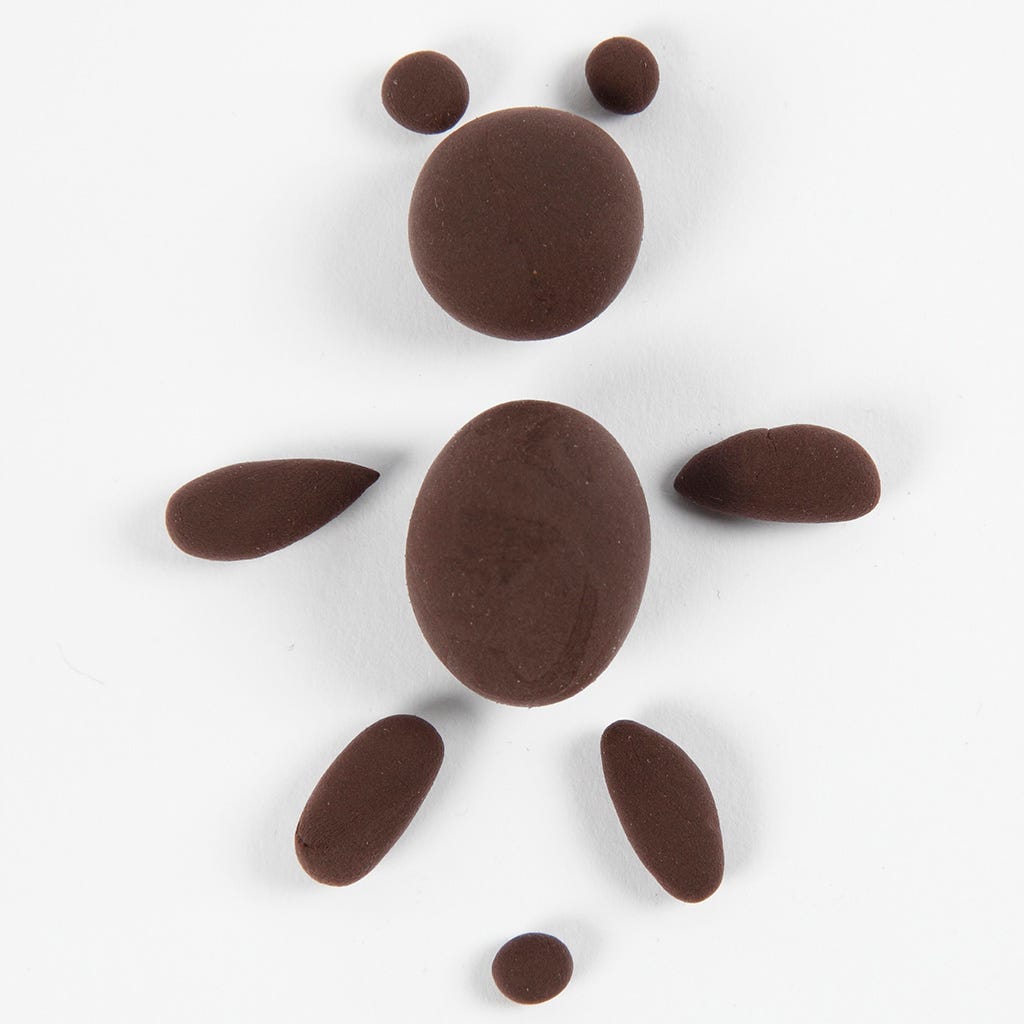 15
Make Silk Clay parts for the teddy.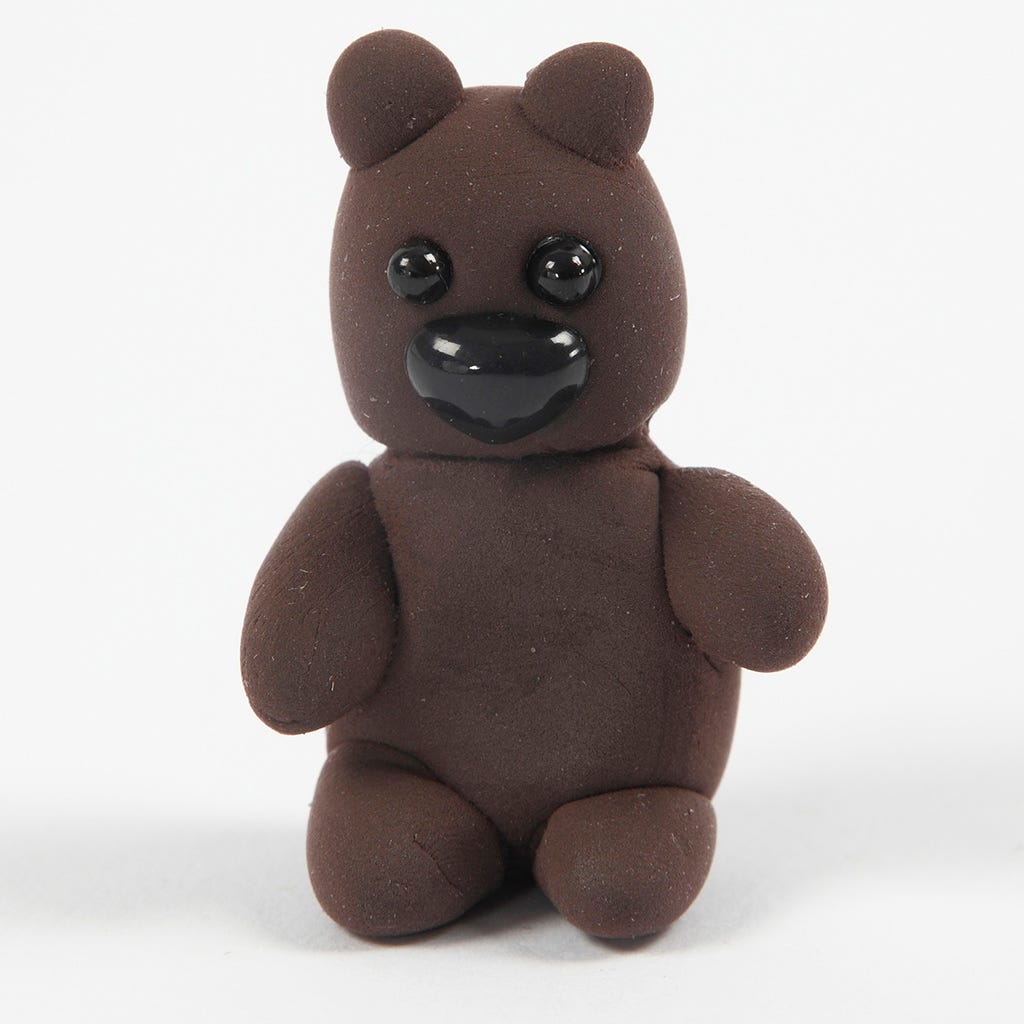 16
Assemble the teddy and add eyes and a nose.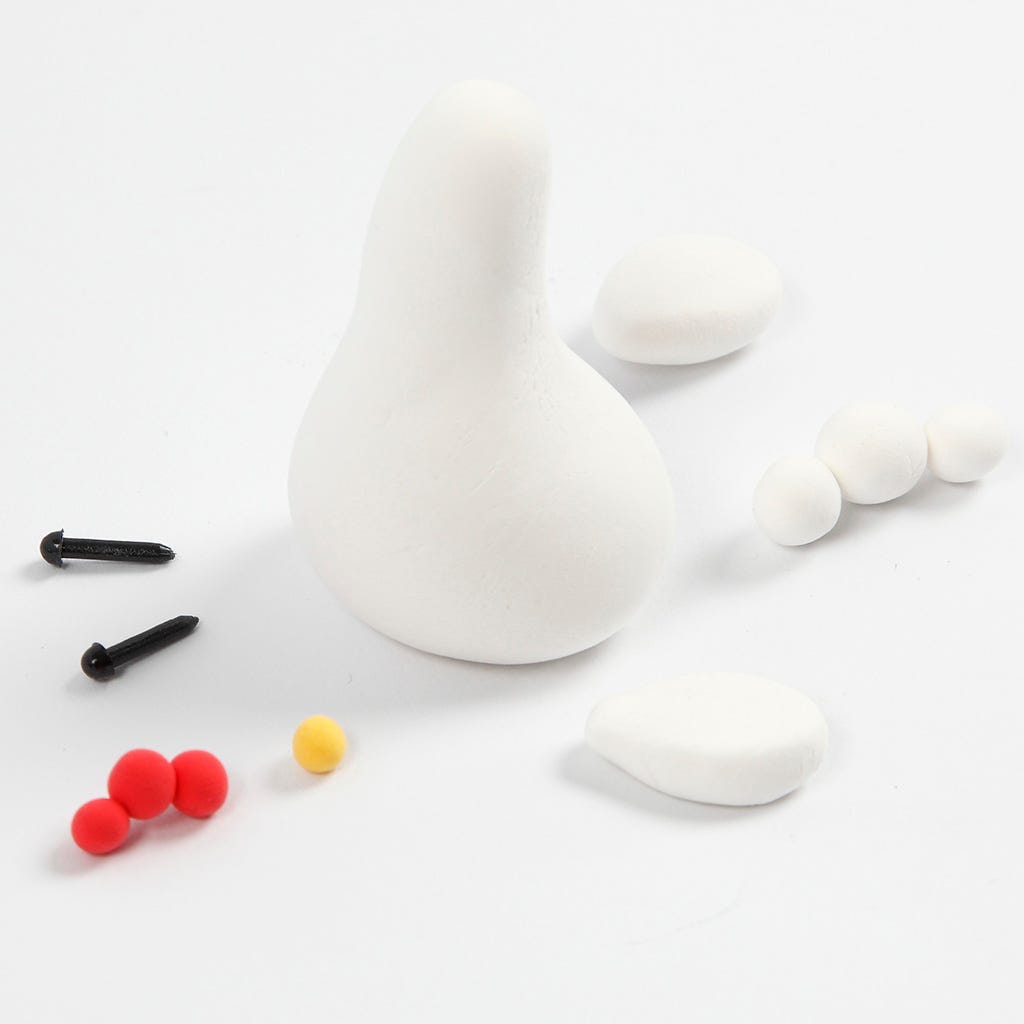 17
Make Silk Clay parts for a chicken.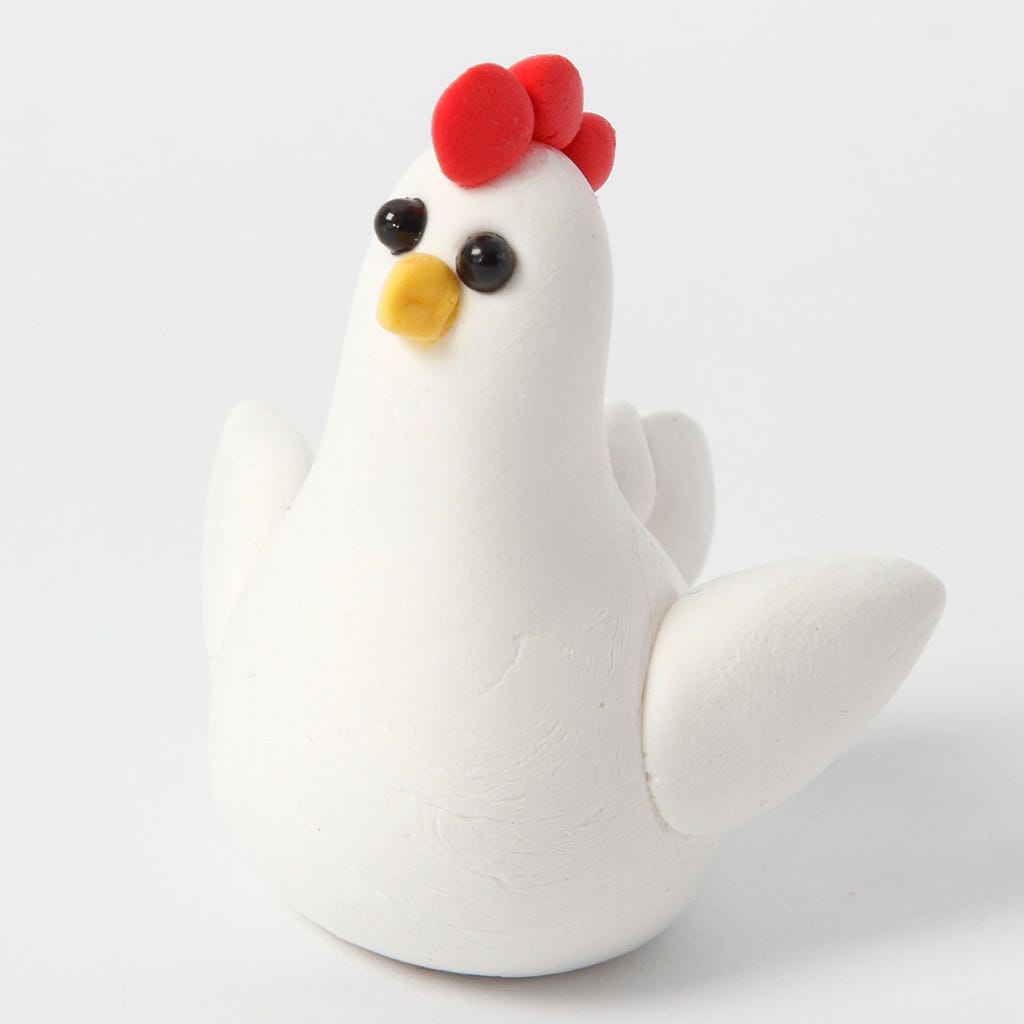 18
Assemble the chicken and add eyes.