Make trays from faux leather paper decorated with rattan
Make trays from faux leather paper decorated with rattan
Make a lovely and practical tray folded from faux leather paper decorated with rattan.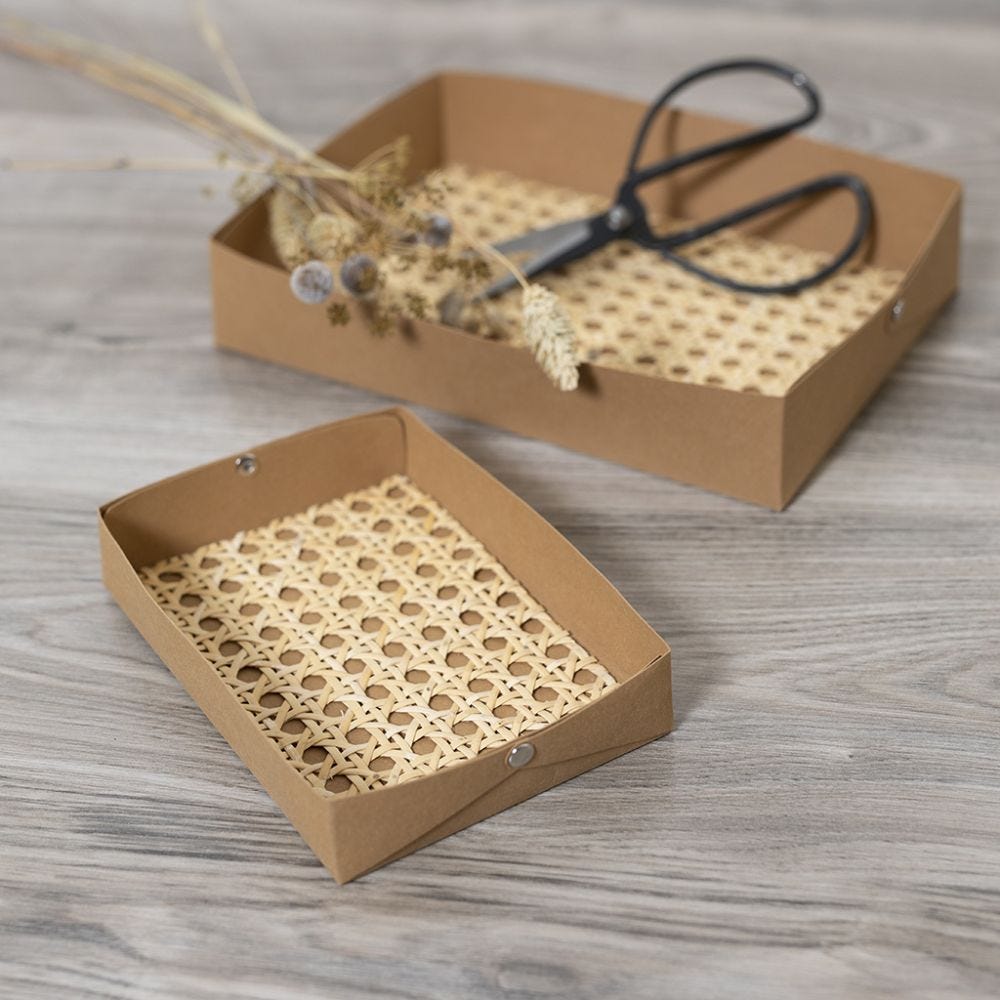 How to do it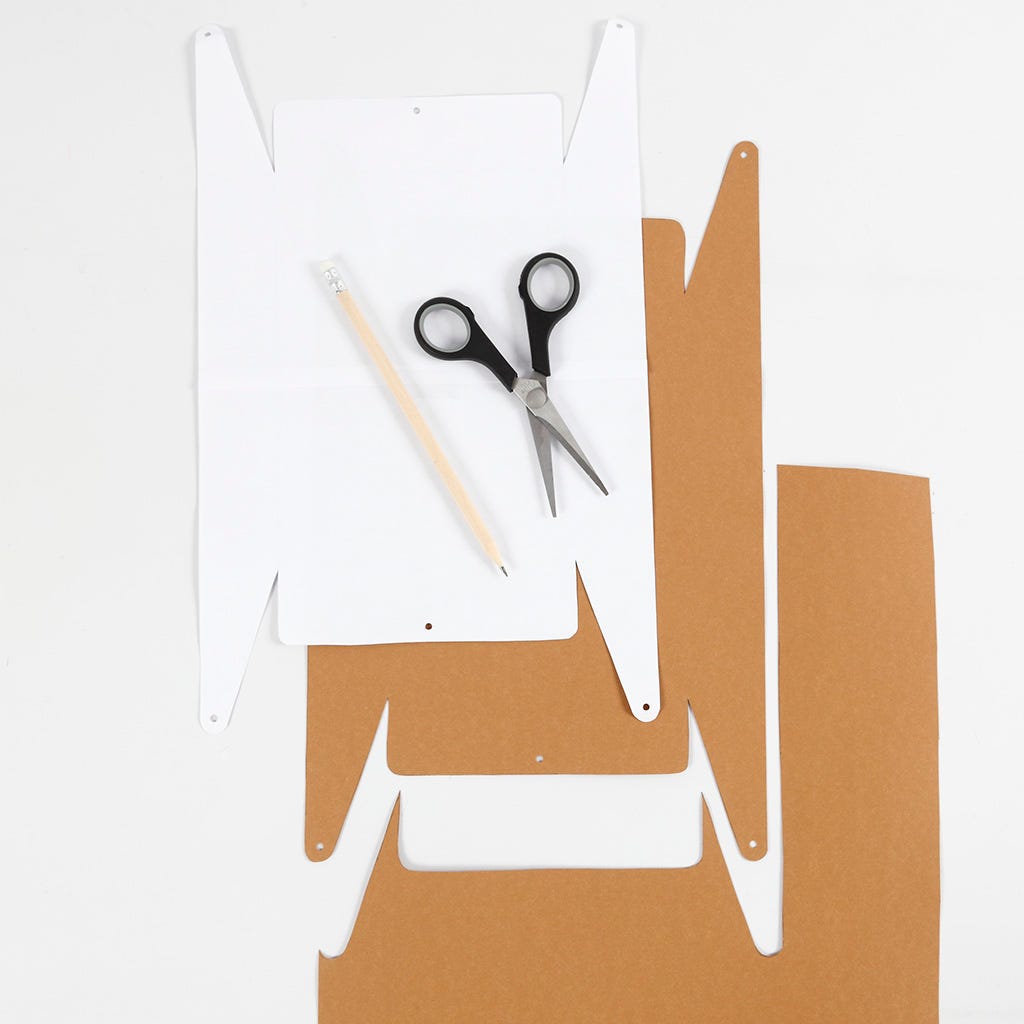 1
Print out the two templates which are available as a separate PDF on this page. Copy the templates onto faux leather paper and cut out. Set the iron at a medium temperature and smooth out the faux leather paper with the iron.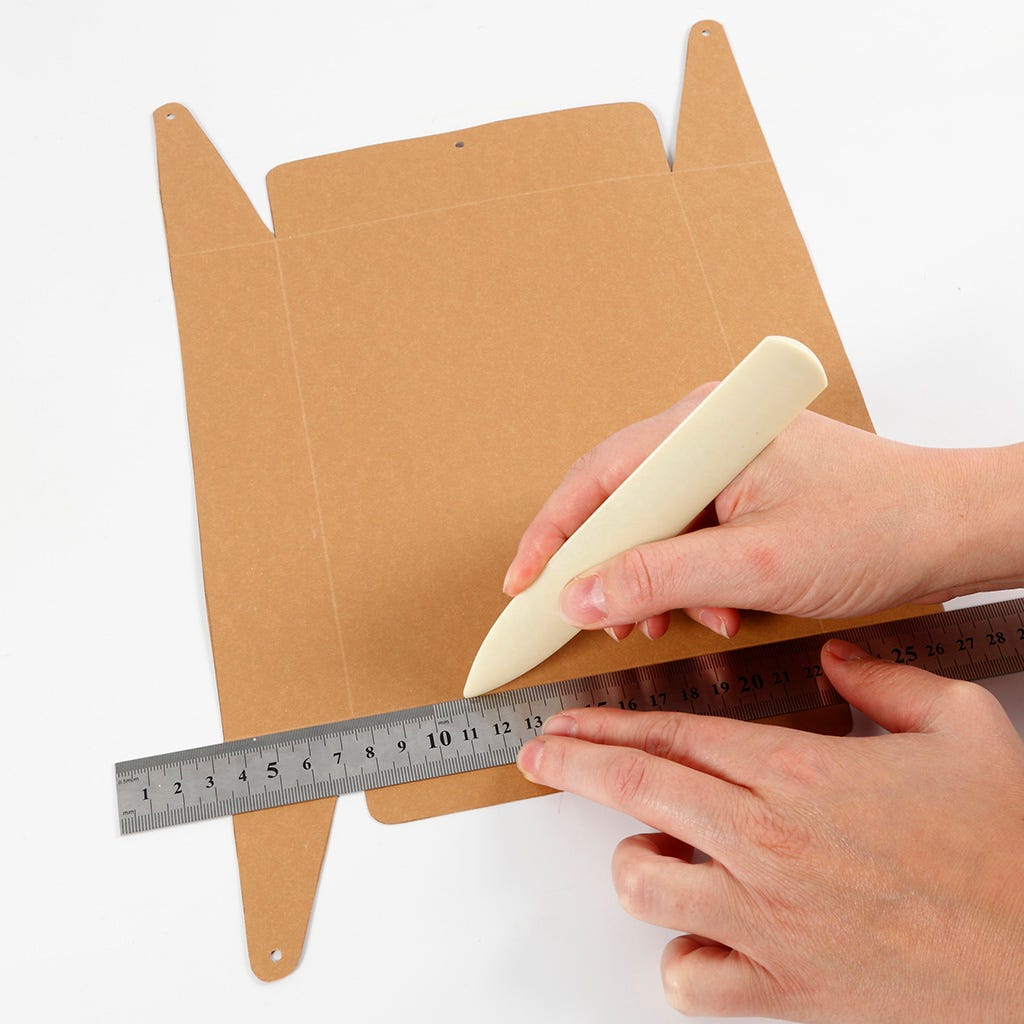 2
Score along the fold lines with a ruler and a large bone folder. Alternatively you may use a craft knife carefully.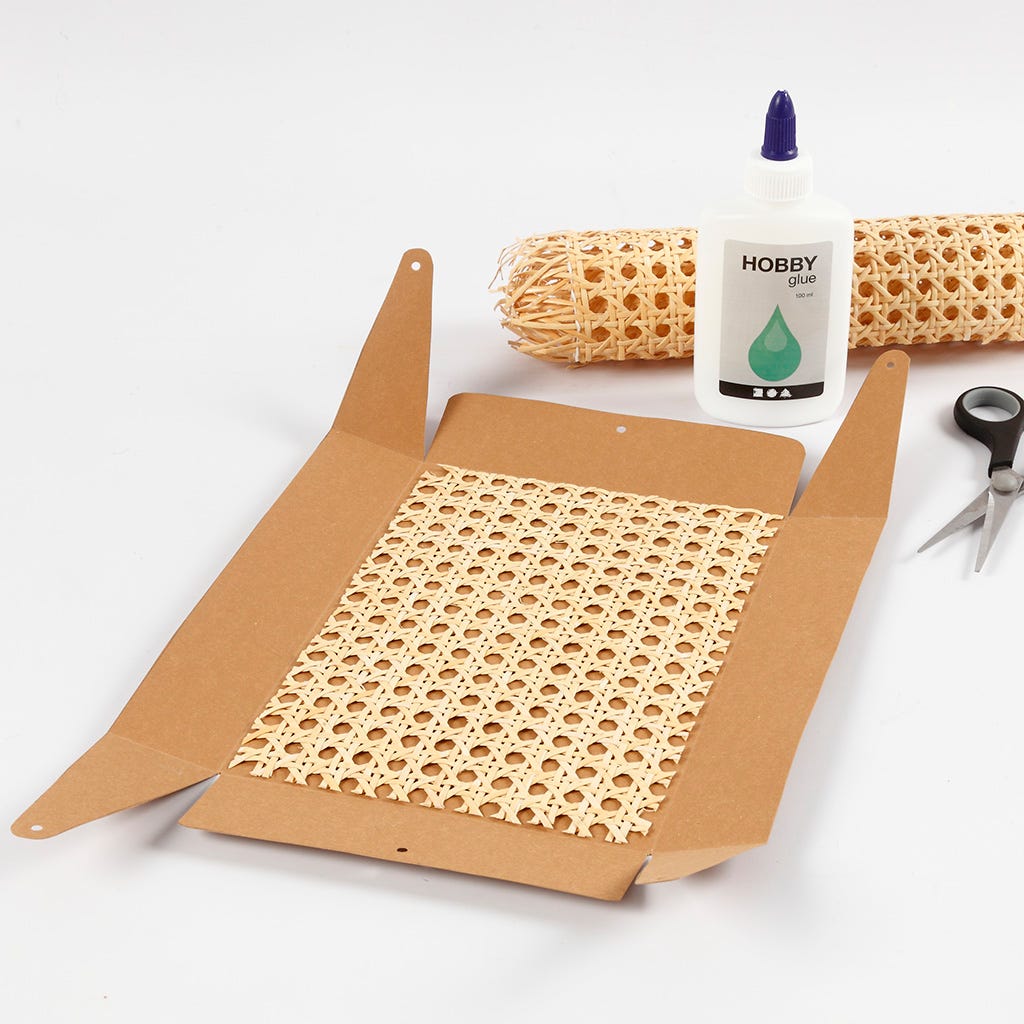 3
Cut a 21 x 15 cm piece of rattan and glue it onto the middle of the faux leather paper. Place a heavy object on top until the glue is dry. You may steam iron the rattan, using a medium setting, prior to attaching it onto the faux leather paper.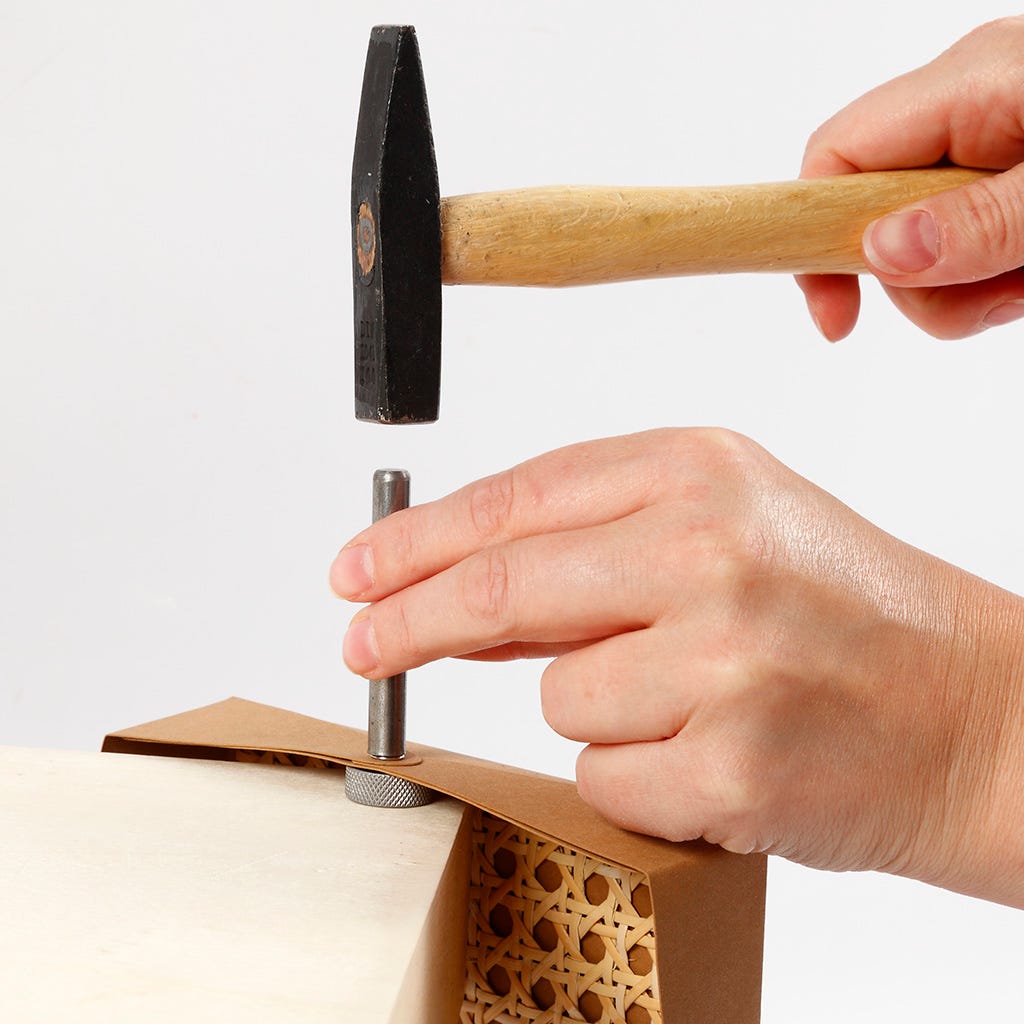 4
Fold the faux leather paper and secure the joints with a rivet and a rivet setting tool.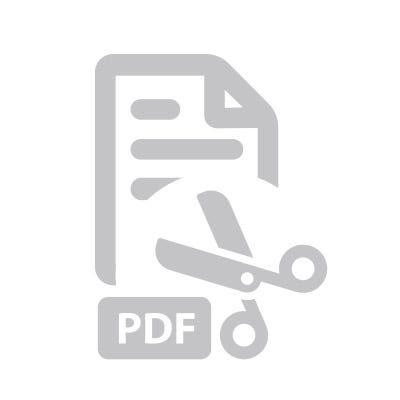 Attached file:
Download
Copyright © 2013-present Magento, Inc. All rights reserved.