Magnets from Papier-Mâché Shapes with Foam Clay & wiggle Eyes
Magnets from Papier-Mâché Shapes with Foam Clay & wiggle Eyes
These flat papier-mâché shapes are covered with Foam Clay which is pushed onto the shape and evenly spread out. Wiggle eyes are pushed into the wet Foam Clay and a magnet is glued onto the back when dry.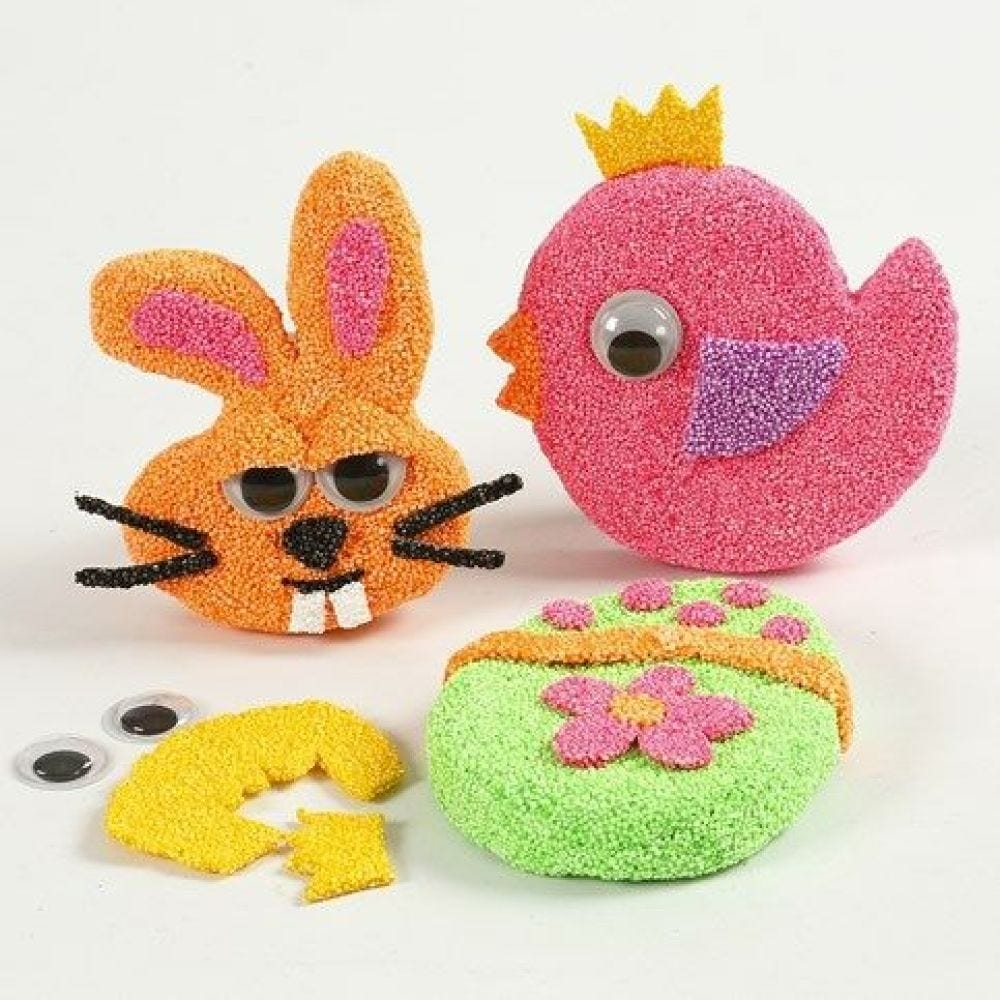 How to do it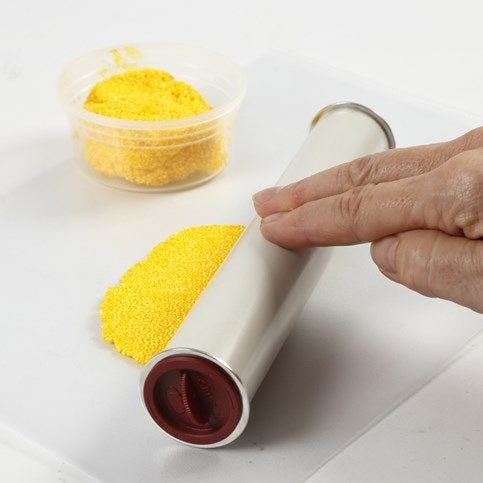 1.
For the fine details, roll Foam Clay flat with a rolling pin. Leave to dry.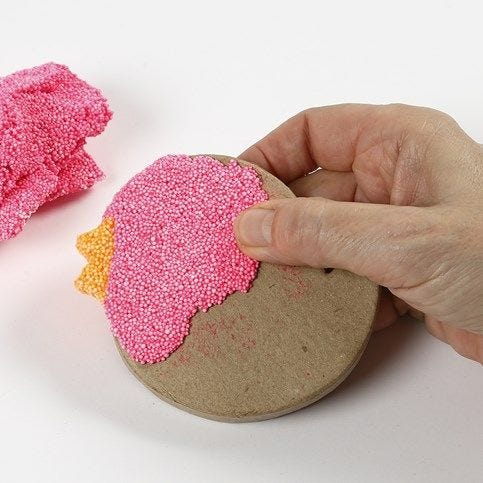 2.
Cover the shape with small Foam Clay balls which are pushed on flat and evenly spread. Please note that it is not necessary to cover the back as a magnet will be glued on afterwards.
3.
Cut out details for the shapes from the flat piece of Foam Clay. A TIP: you may use a paper punch or a lever punch.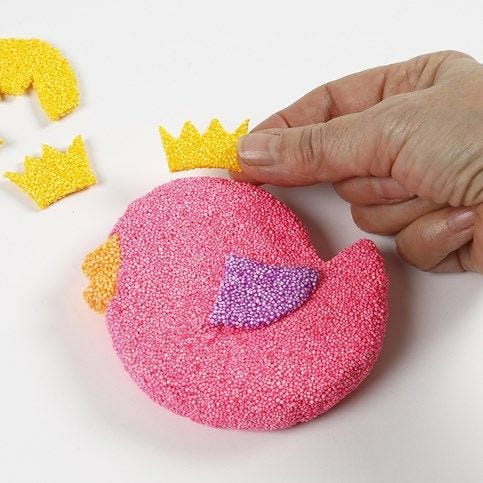 4.
Attach the details made from dry Foam Clay onto the shape using fresh Foam Clay.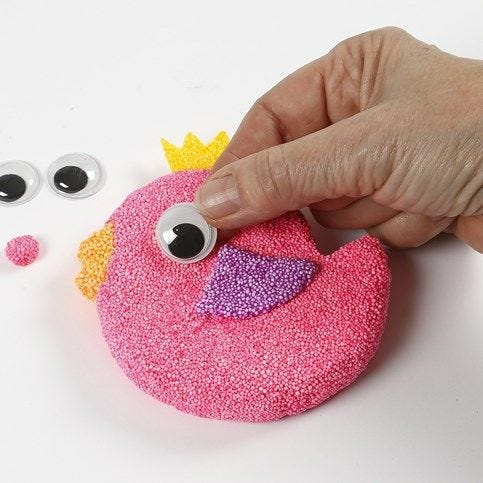 5.
Attach the eyes with fresh Foam Clay.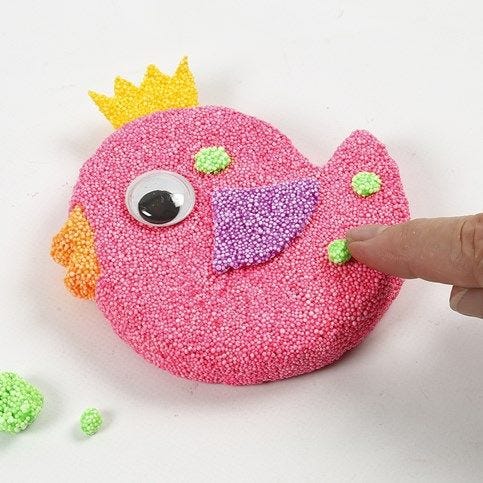 6.
Push small balls of Foam Clay onto the plumage making it spotted.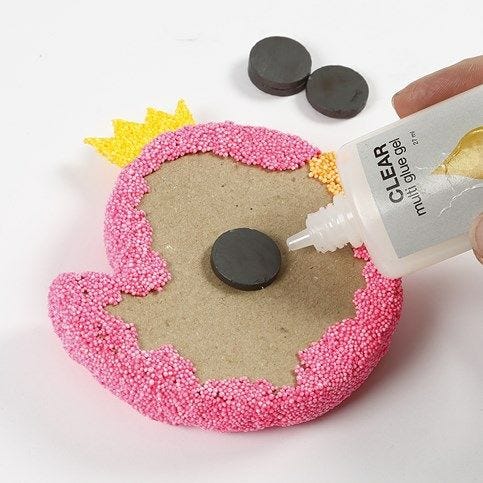 7.
Attach the magnet onto the back of the shape using Clear Multi Glue gel.