Cut the magnetic letters from sleeping mat material and paint with Plus Color. Attach self-adhesive magnetic strips to the back enabling them to stick. Apart from being decorative, the letters are also ideal for introducing letters to pre-schoolers. How to do it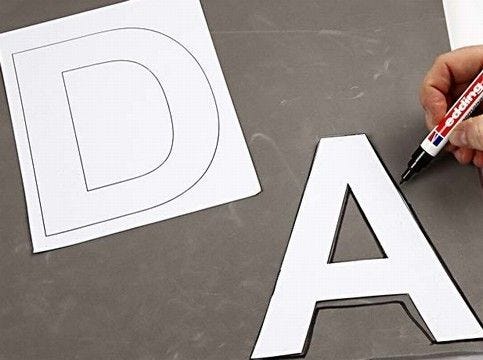 1
First cut out the letters on the printed piece of paper. Then transfer these designs onto the sleeping mat material by drawing around them.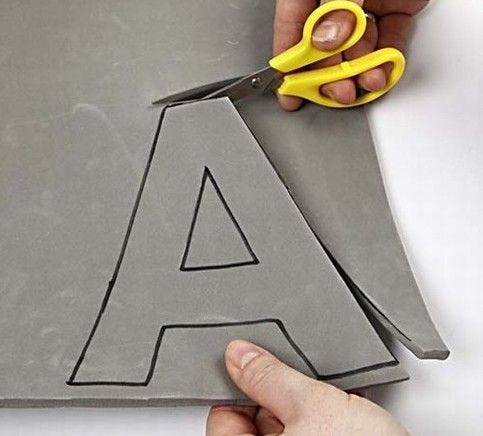 2
It is easy to cut out the letters with a children's pair of scissors.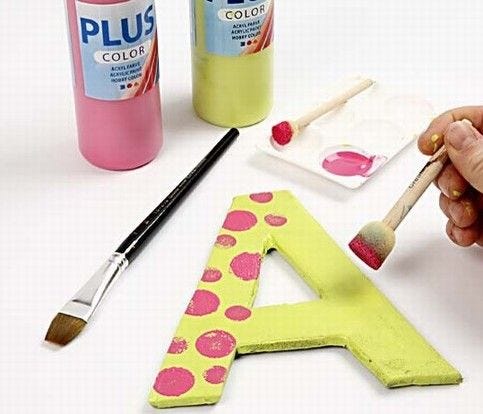 3
The sleeping mat material is painted with Plus Color and decorated with dots made with foam stencil brushes.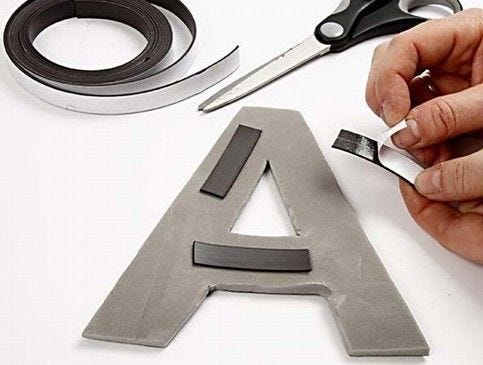 4
Attach self-adhesive magnetic strips onto the back of the letters.