Magnetic Figures from Pipe Cleaners with Silk Clay and Foam Clay
Magnetic Figures from Pipe Cleaners with Silk Clay and Foam Clay
These three magnets are decorated with child figures. Each child is made from a pipe cleaner skeleton with magnets for the hands and a polystyrene ball for the head. Everything is covered with Silk Clay and Foam Clay.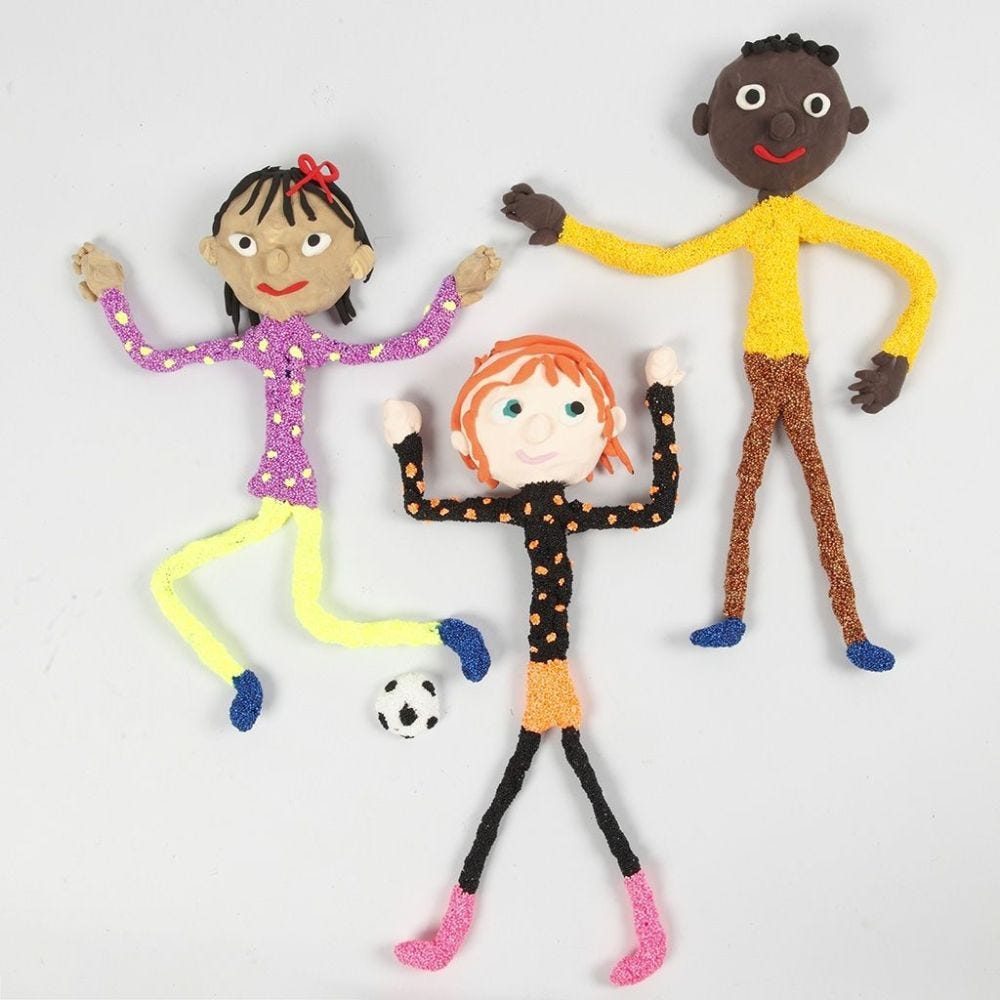 How to do it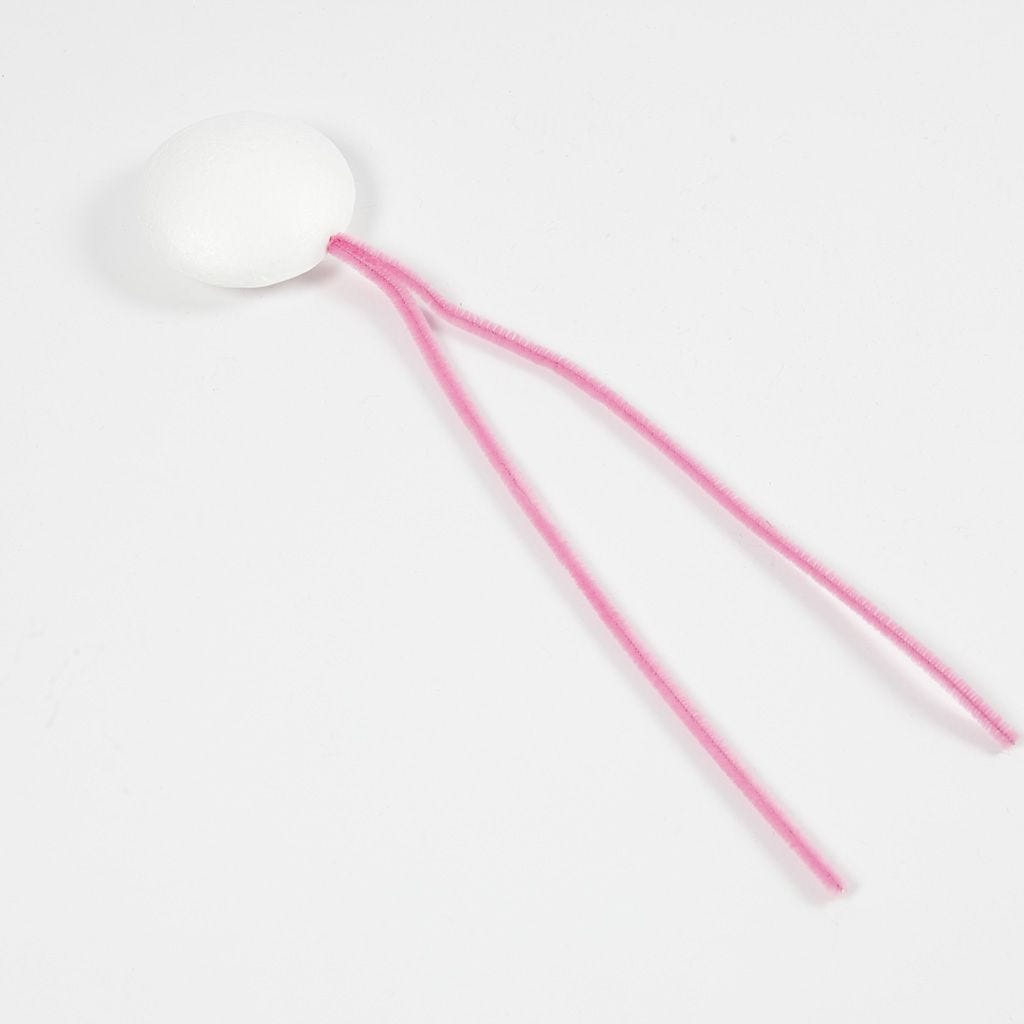 1
Push two pipe cleaners into a polystyrene UFO as illustrated.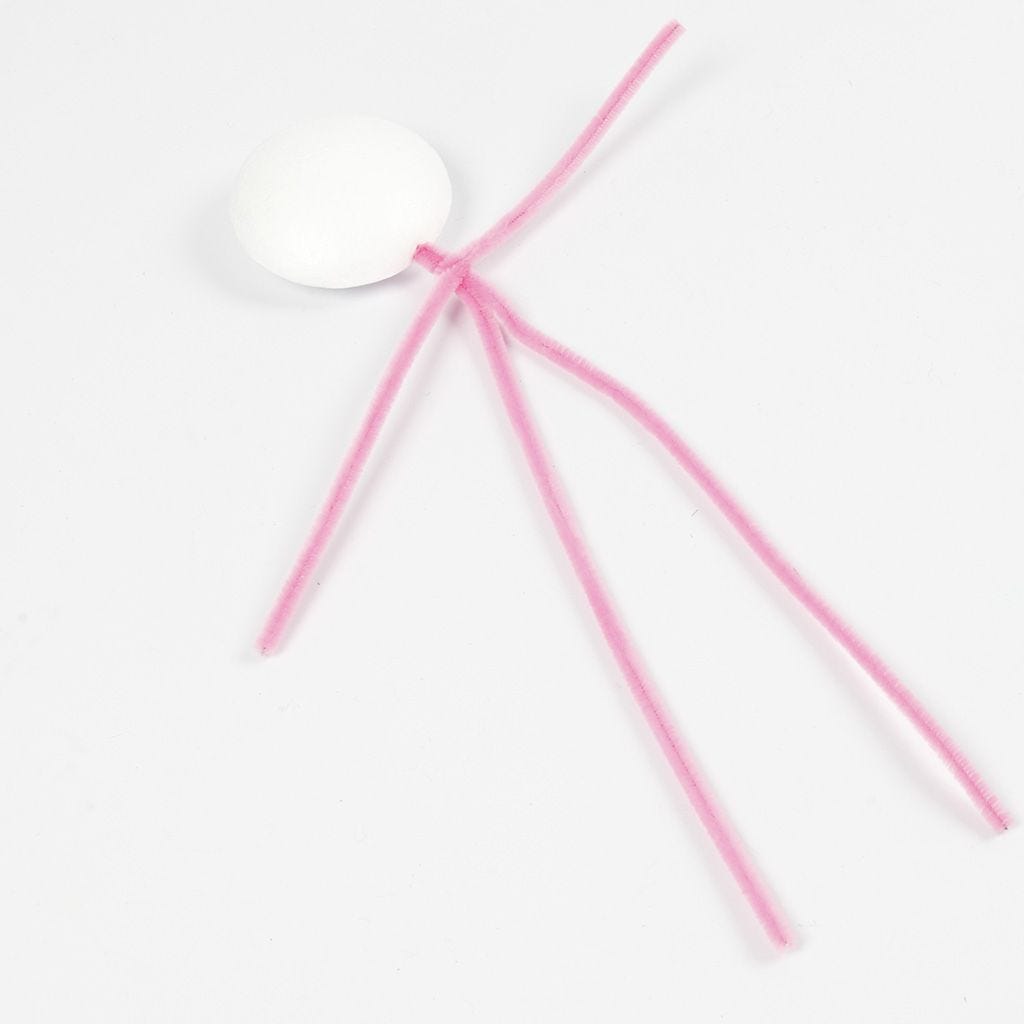 2
Twist a pipe cleaner onto the two pipe cleaners just underneath the head for the arms.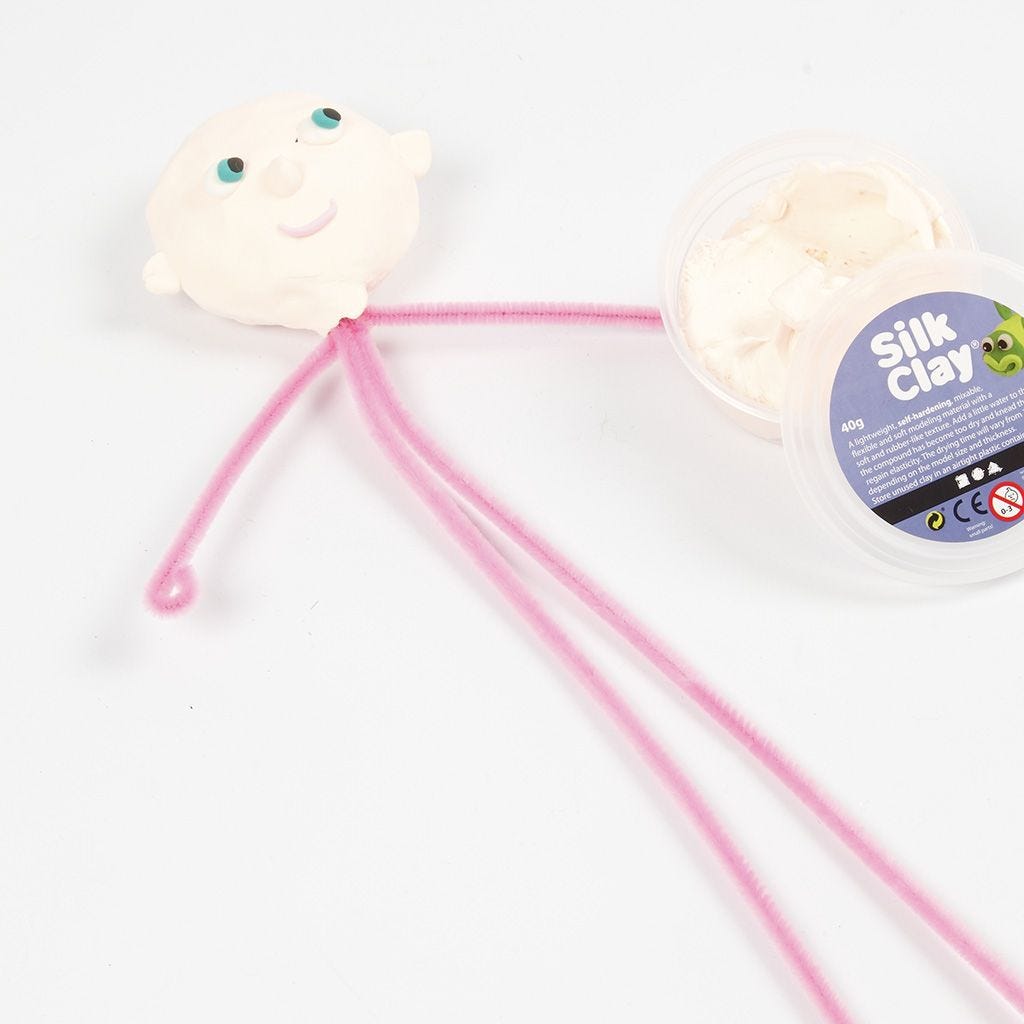 3
Cover the head with Silk Clay. Make Silk Clay ears, eyes, mouth and hair and push these parts onto the head as illustrated.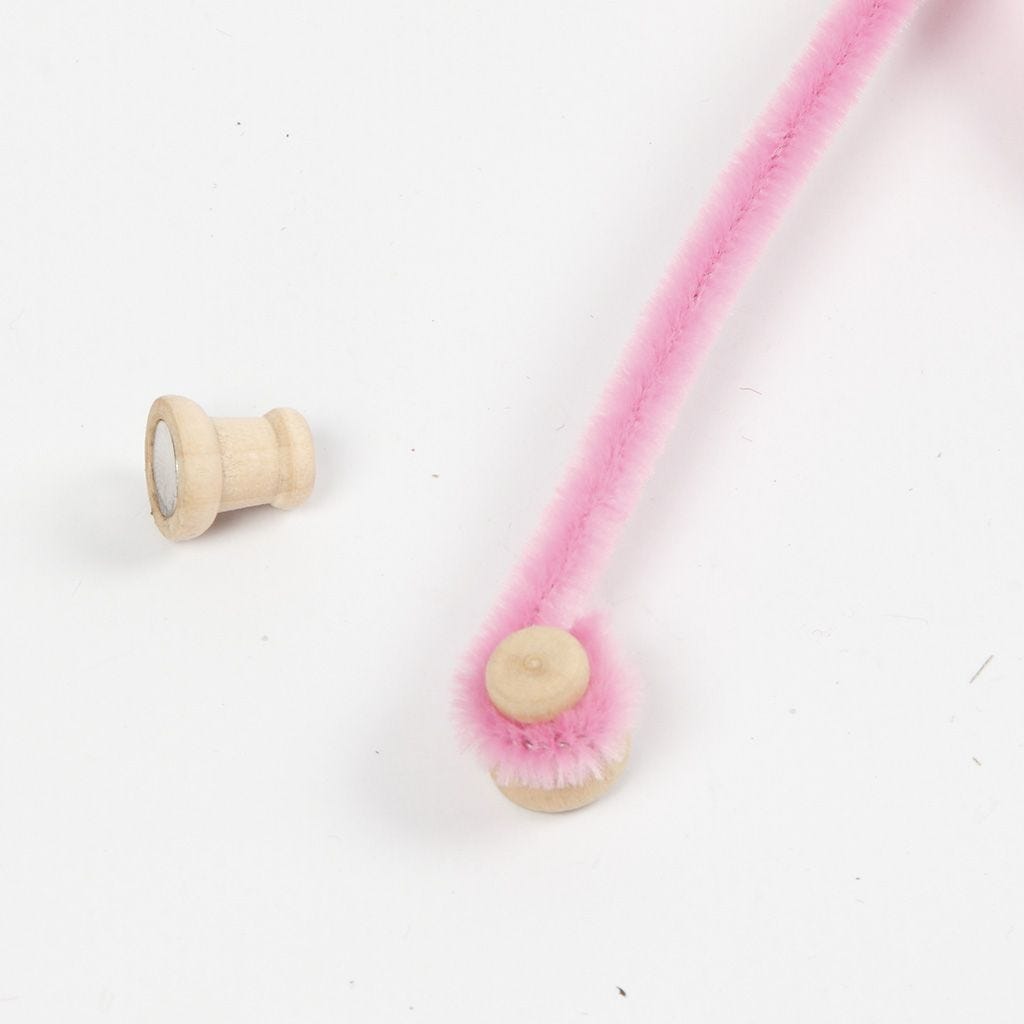 4
Attach a small piece of wood with a magnet at the end of both pipe cleaner arms for the hands.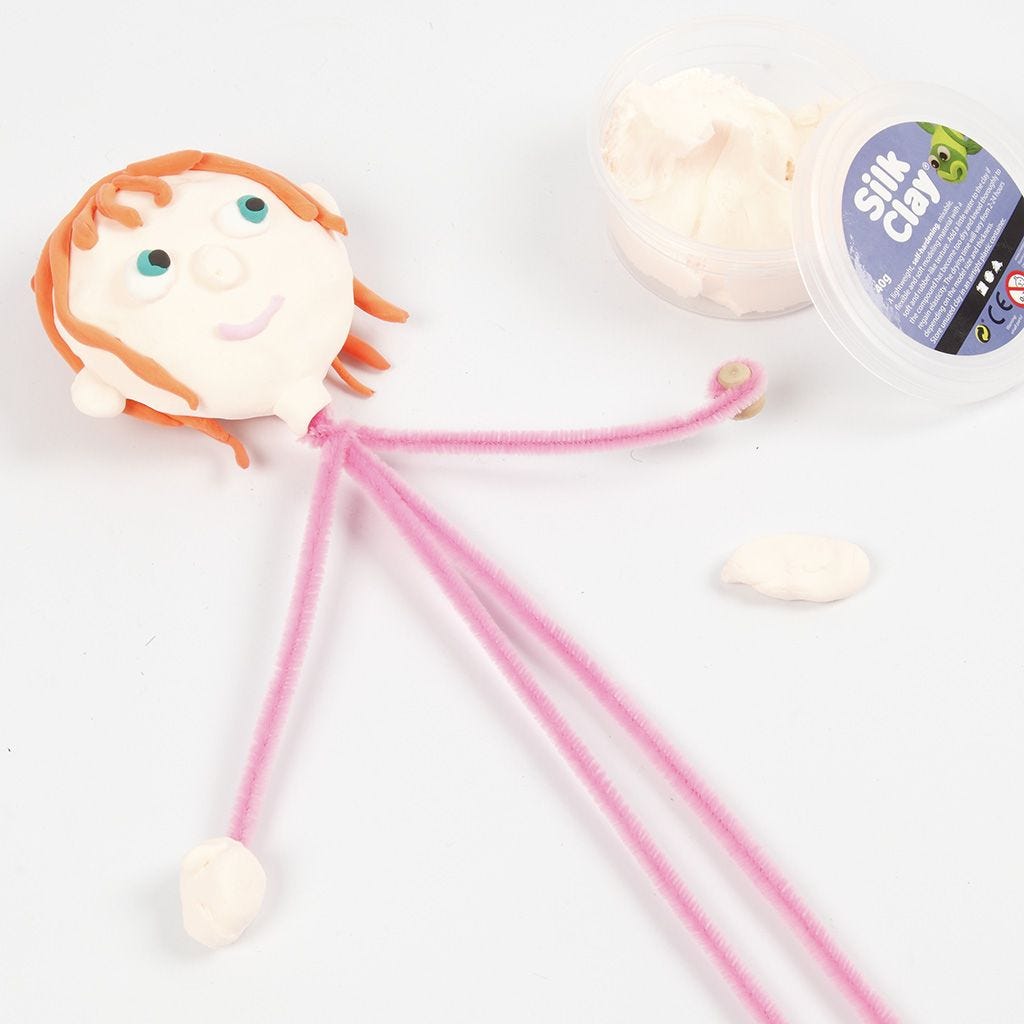 5
Cover both wooden pieces with Silk Clay. NB: Don't cover the magnet.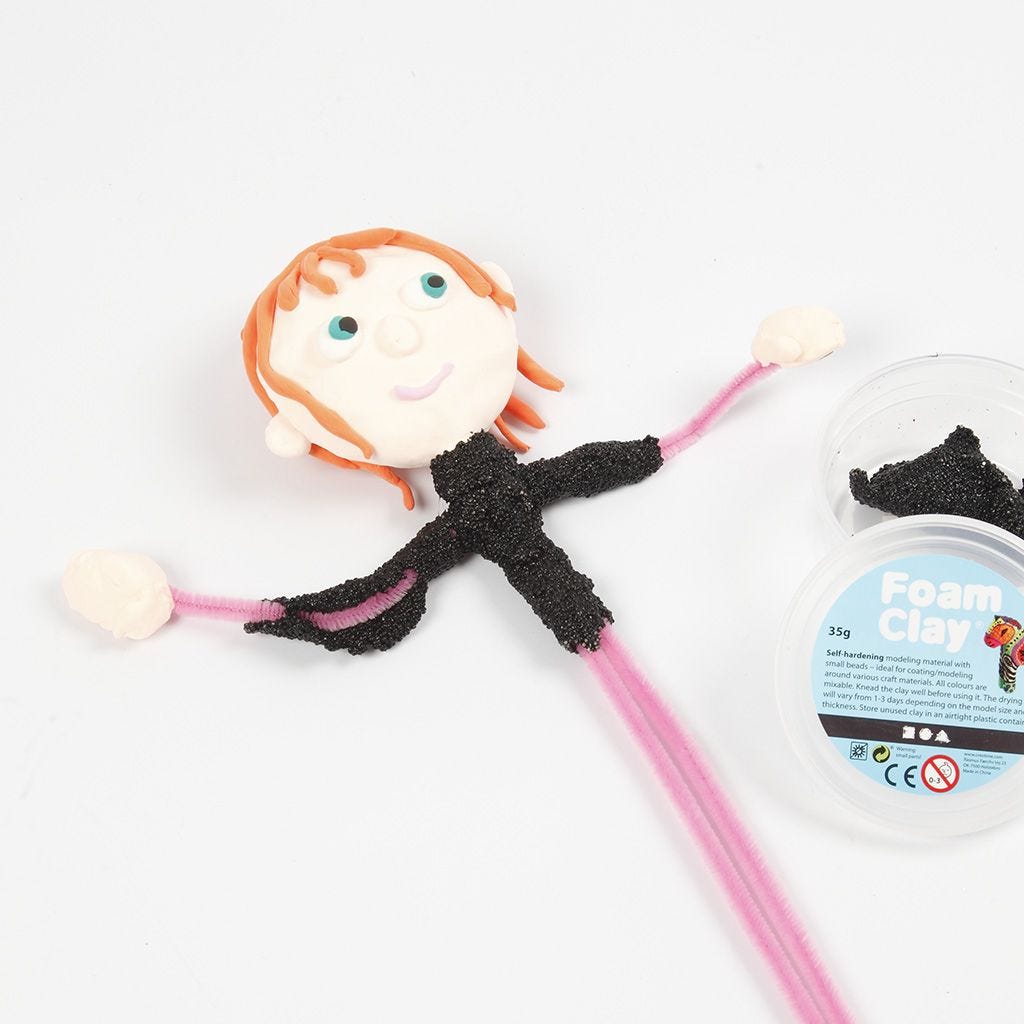 6
Cover the rest of the figure with Foam Clay according to your imagination. We have decorated this figure with a top with dots, a skirt, tights and small boots.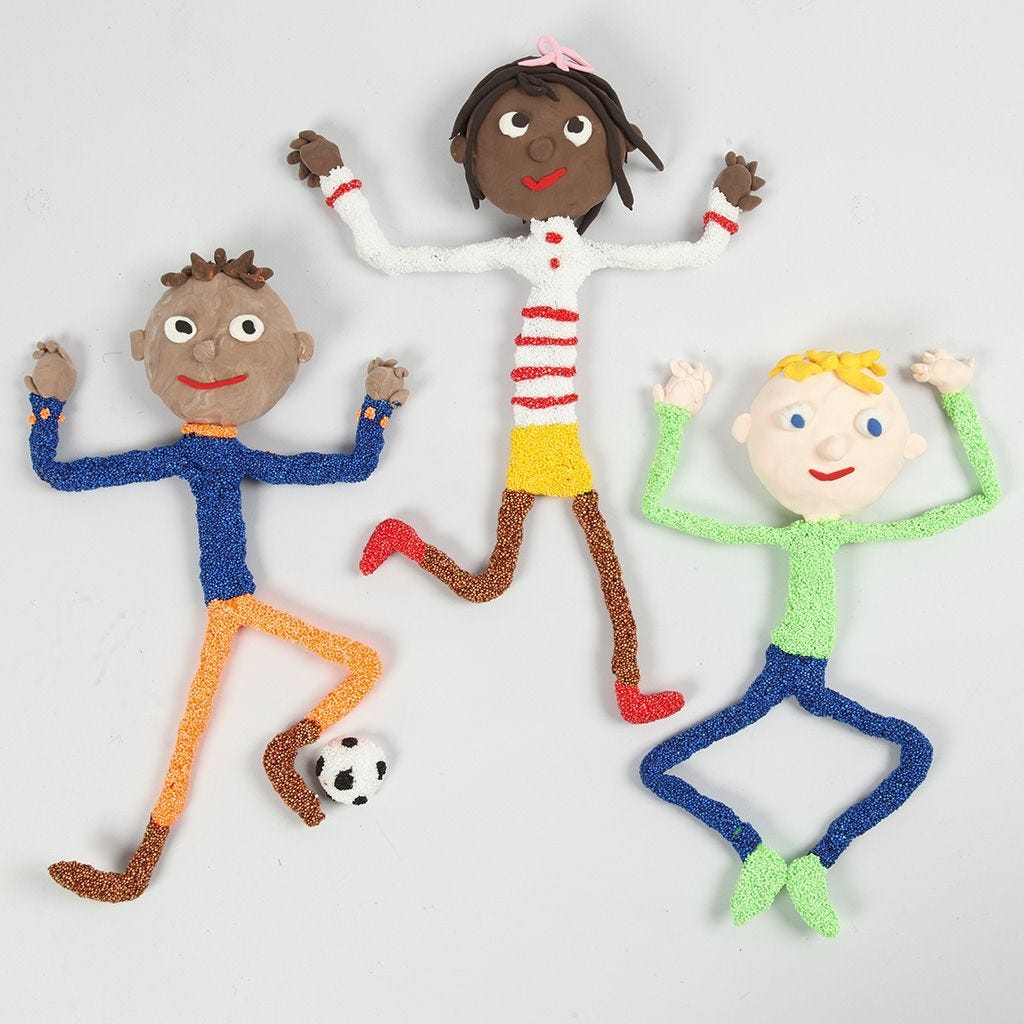 Copyright © 2013-present Magento, Inc. All rights reserved.