Lovely Christmas Hearts – easy to make
Lovely Christmas Hearts – easy to make
Hearts painted with A-Color Metallic Paint, brushed with A-Color all-round medium glue lacquer and sprinkled with glitter. How to do it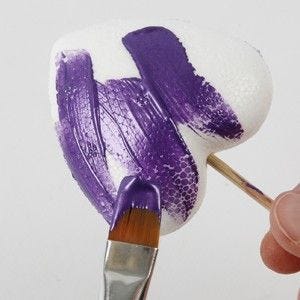 1
Paint the polystyrene heart. You may attach the heart to a flower stick to get a better grip.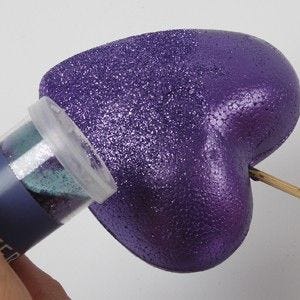 2
Brush the heart with school glue and sprinkle with glitter.
3
Attach a metal loop for hanging.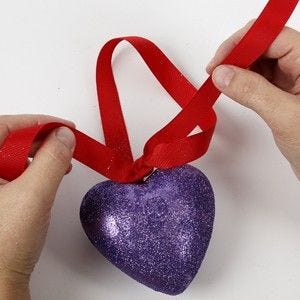 4
Tie a ribbon in the loop and tie a bow.