A lovely summer mobile cut from Color Bar card using a Fiskars Shape Cutter and assembled with Clear Multi Glue Gel. How to do it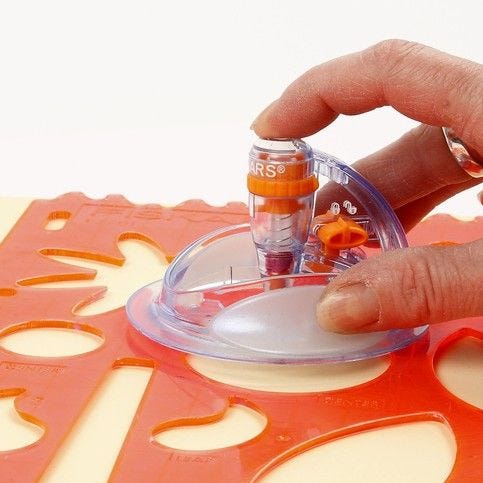 1.
Place the template on top of the card so the Fiskars logo in the left corner is facing the right way. Cut out the shapes.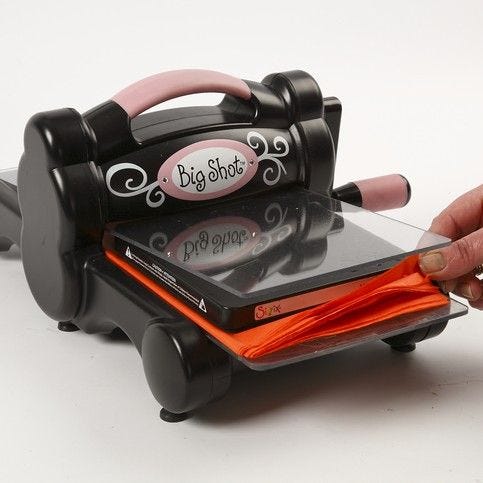 2.
Arrange the tissue paper for the flowers in four to five layers and punch out the flowers with the Big Shot machine.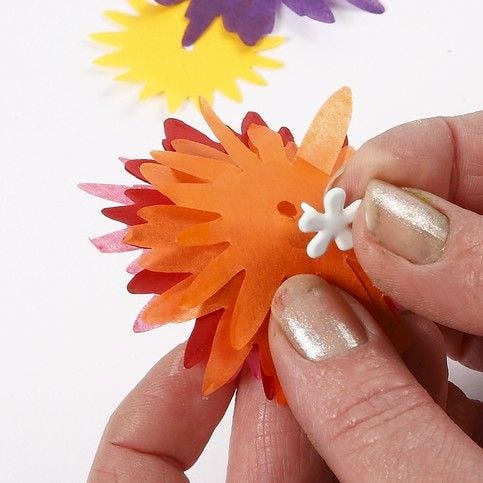 3.
Assemble the tissue flowers with a brad.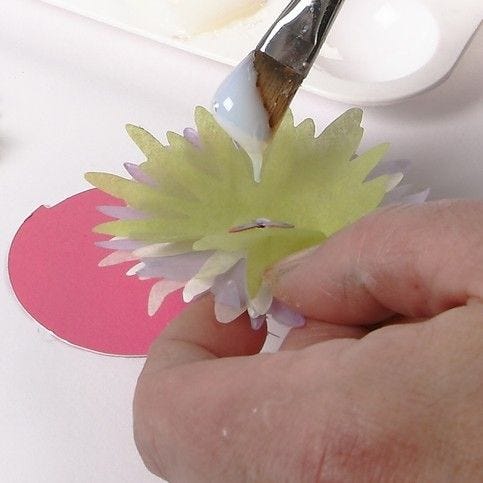 4.
Glue the flower onto a card circle.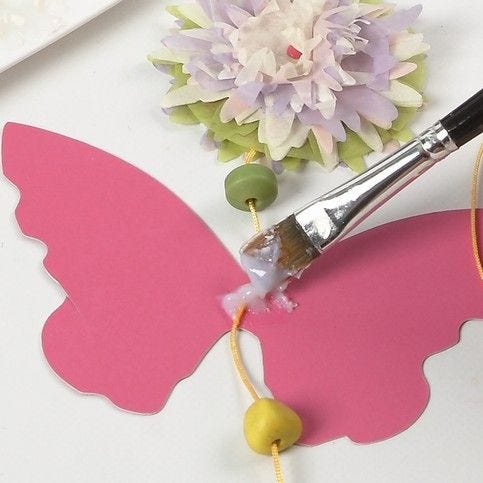 5.
Assemble the card shapes and glue them together around a piece of polyester cord. Remember to thread the beads onto the cord between the shapes as you go along.
Copyright © 2013-present Magento, Inc. All rights reserved.