Lino printing is a technique where the lino forms the printing plate. The design is cut out from a lino block with a lino cutter. Then the raised areas are painted with block printing ink on a lino roller. The design is transferred onto paper or fabric in a printing press or by hand.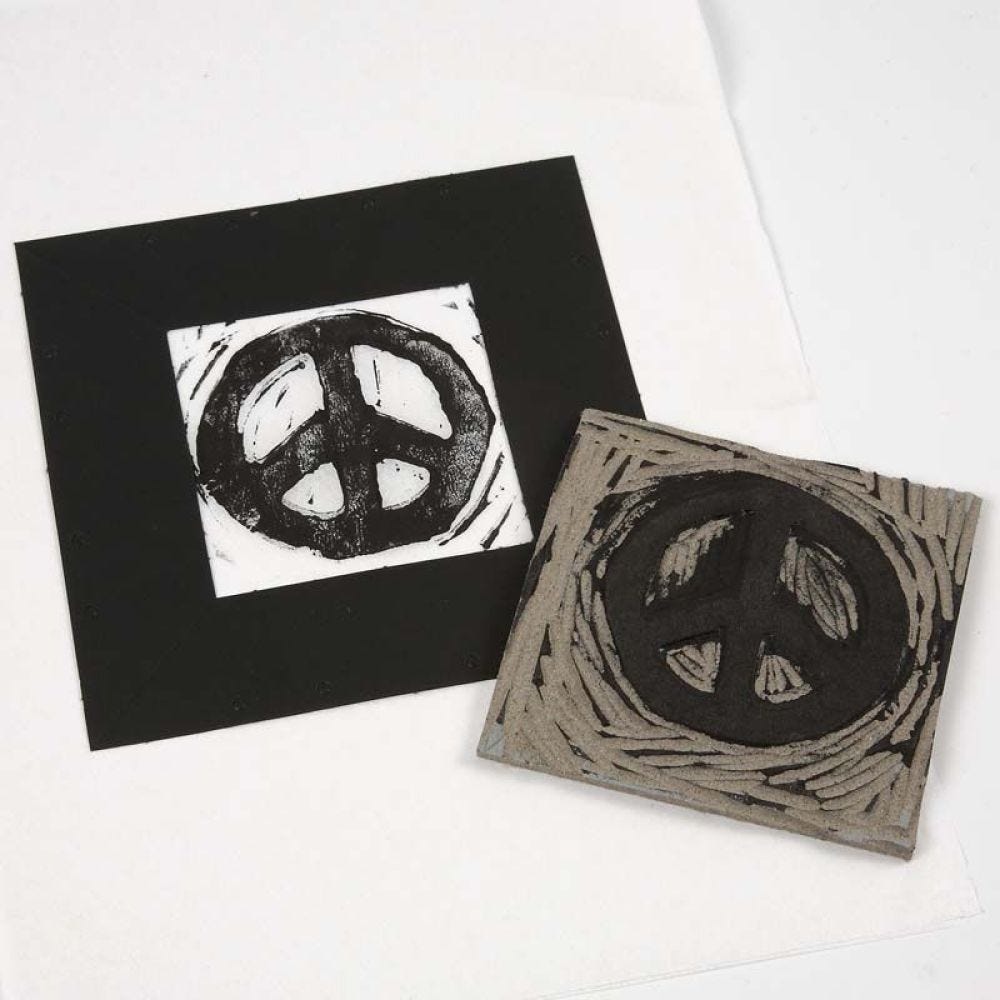 How to do it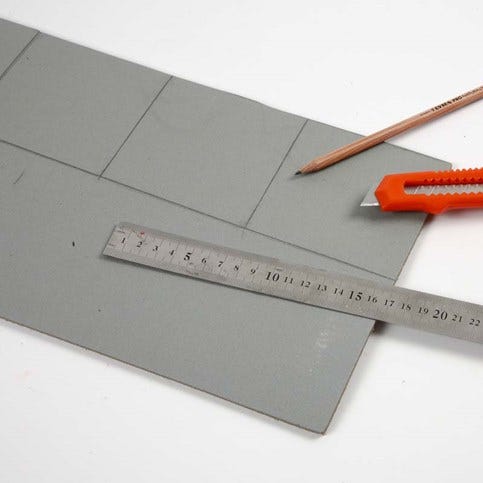 1.
Use a craft knife to cut the lino block to the size required for the desired design.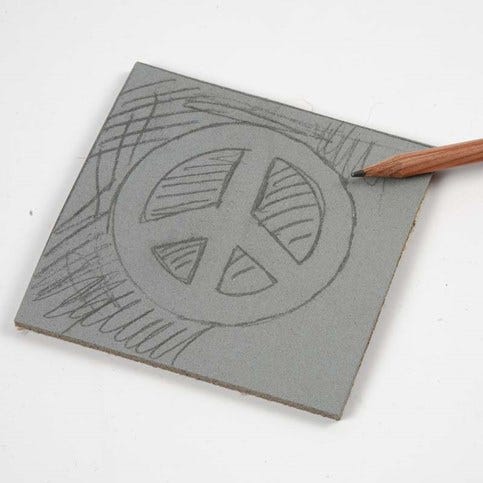 2.
Draw the design onto the lino block with a pencil. Shade the areas which will appear white in the finished print.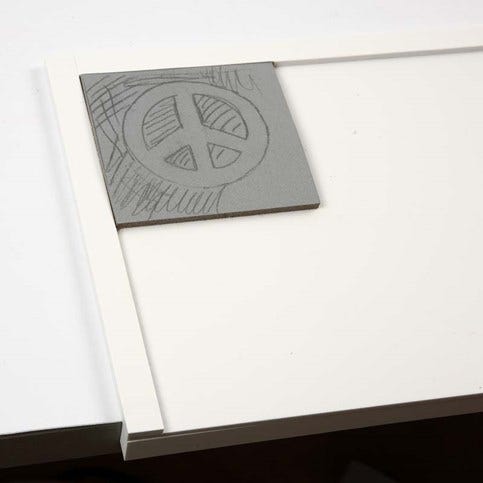 3.
Place the lino block in the angle along the arms of the bench hook.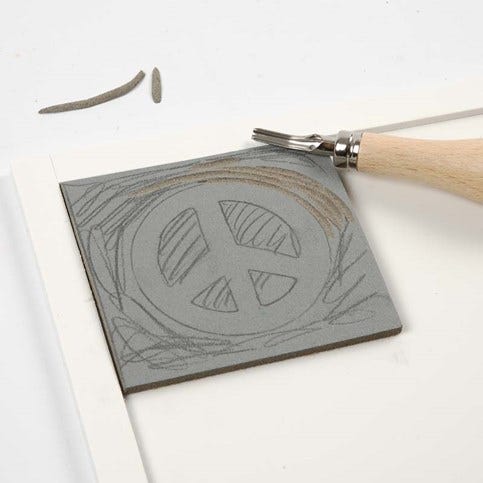 4.
Cut away the shaded areas with a lino cutter. NB: always cut away from yourself.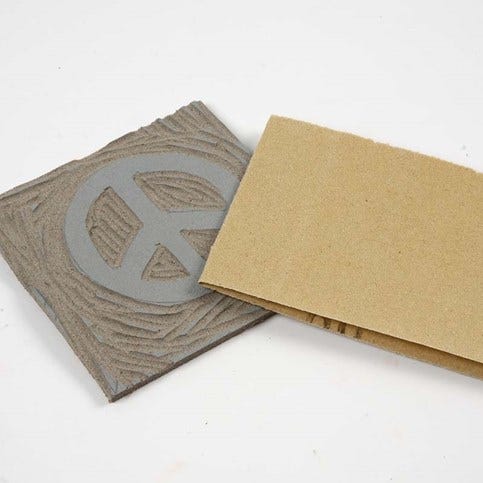 5.
Lightly sand the untreated area of the lino block with sand paper. NB: make a test print to check that everything has been removed as you intended. If not, continue cutting away the shaded area on the lino block. See steps 6-8.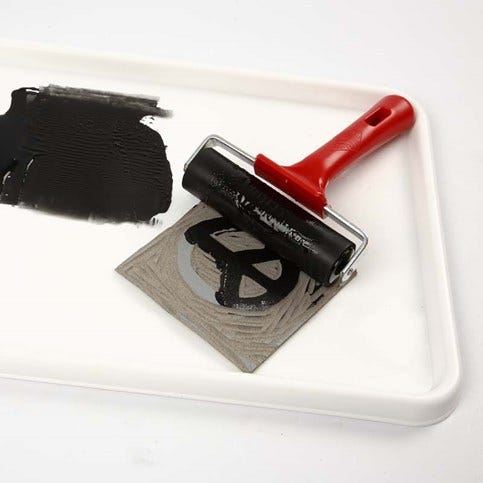 6.
Pour black block printing ink into an inking tray and roll the lino roller in the ink. Apply a thin layer of black block printing ink to the entire lino block.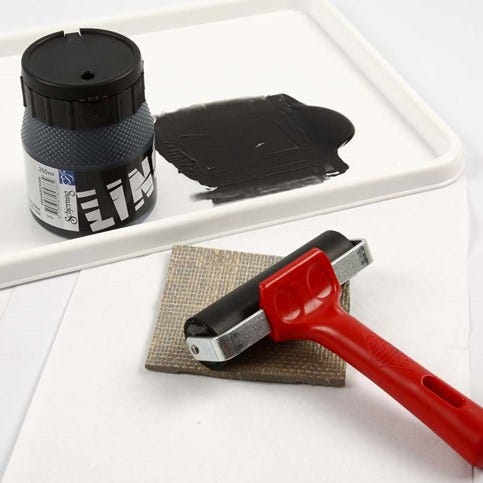 7.
Push the inked lino block onto a piece of paper or fabric. Lightly push or roll on top of the lino block with a clean lino roller. Alternatively you may use a block printing press. Put a piece of protective felt blanket between the roller and the lino block.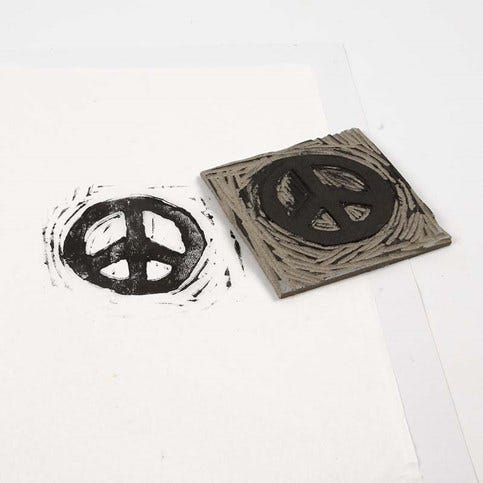 8.
Carefully remove the lino block from the print. Clean the lino block with water.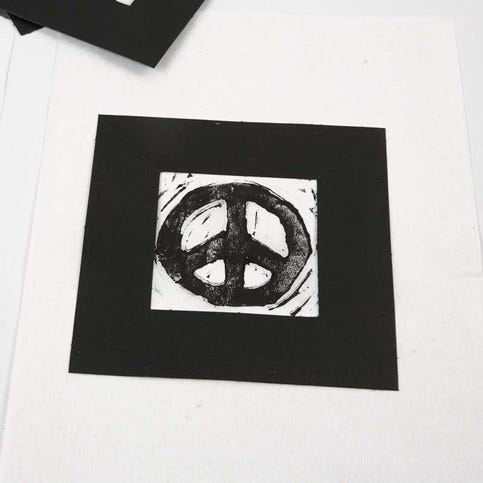 9.
You may mount the finished print in a frame or in a passepartout card.
Copyright © 2013-present Magento, Inc. All rights reserved.