A black card decorated with ribbons, footballs and card in two shades – the colours of the card may of course be adapted to your favorite team. Finally, both the red and yellow cards are attached with football brads.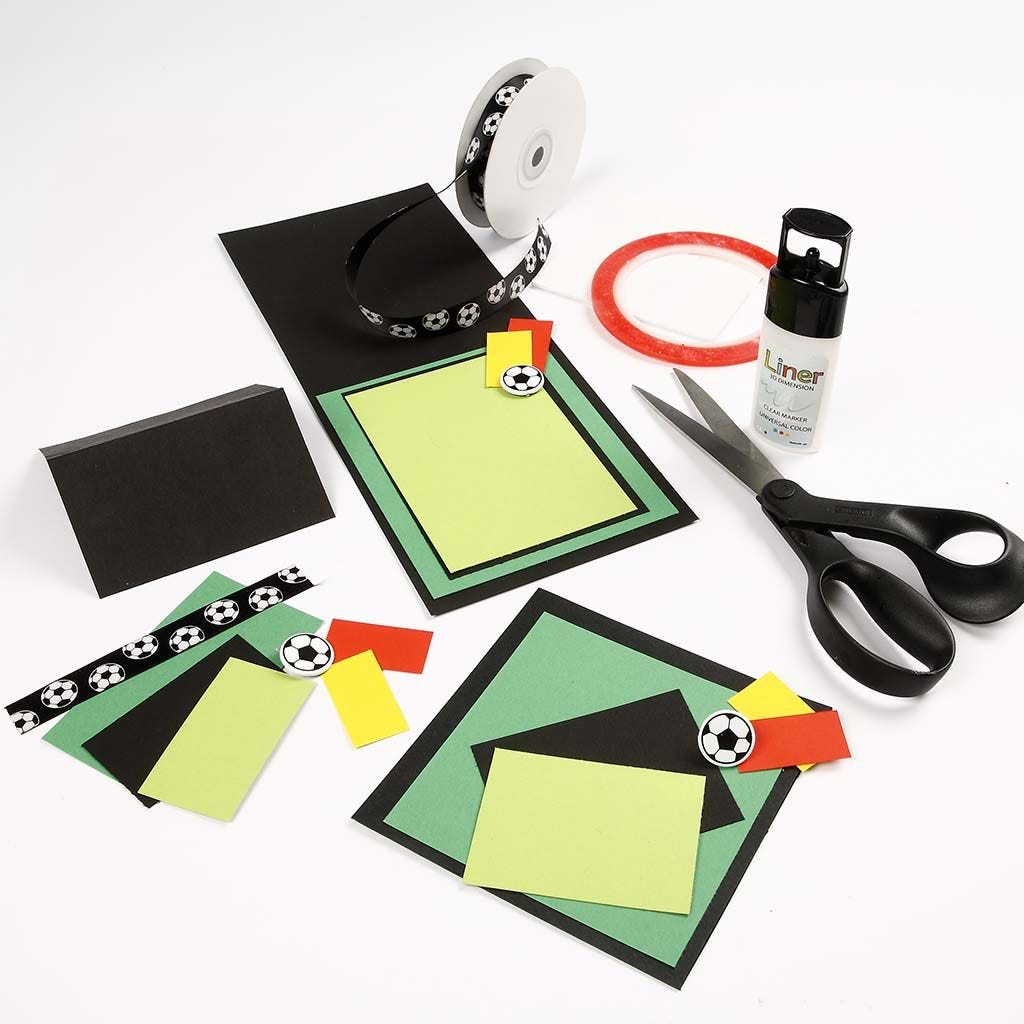 1.
Start by cutting all the parts out of card. The text can be typed on the computer before cutting.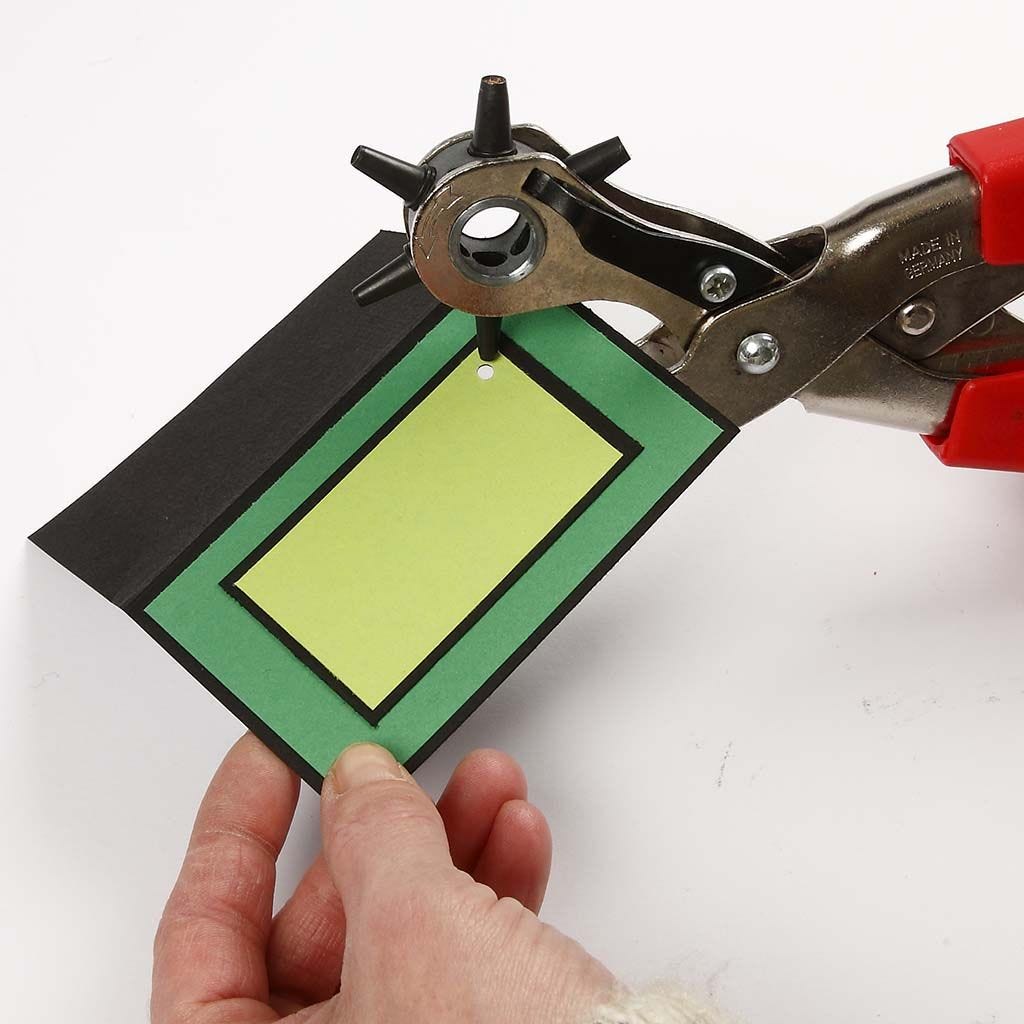 2.
Punch a hole in the red and yellow cards and attach them to the card with a football brad. You may attach a foam pad in one corner of the yellow card. It sets it off from the actual card.