Leg Warmers and A Neck Gaiter
Leg Warmers and A Neck Gaiter
Leg warmers and a neck gaiter knitted on a round knitting loom. The lovely flowers are made on a flower loom for round rosettes using Melbourne yarn. How to do it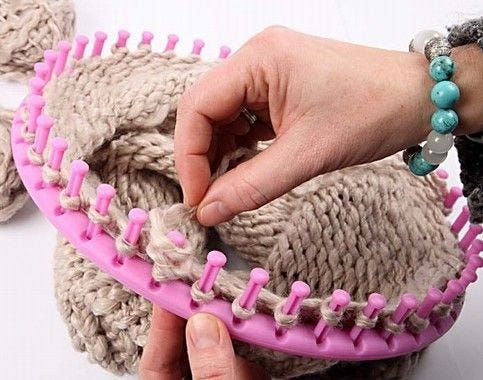 1
Instructions are included in the knitting loom and flower loom.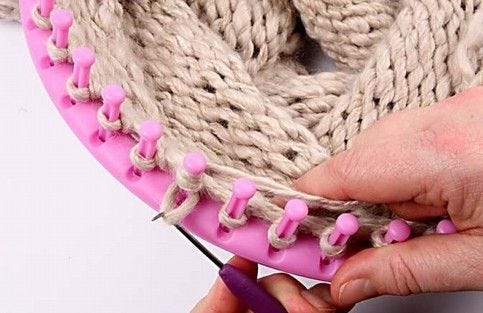 2
Leg warmers: 30cm Wool requirements: 4 balls of yarn Neck gaiter: 45cm Wool requirements: 6 balls of yarn.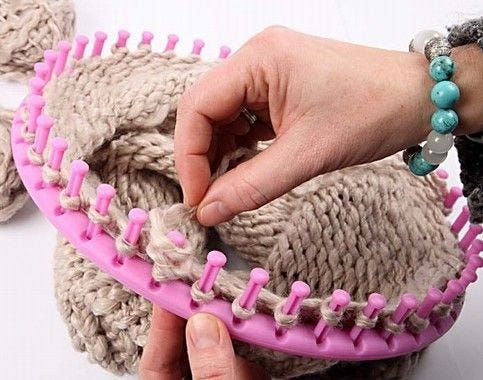 3
Make stitches by bringing the wool around the pegs from behind, around the whole of the knitting loom, twice round.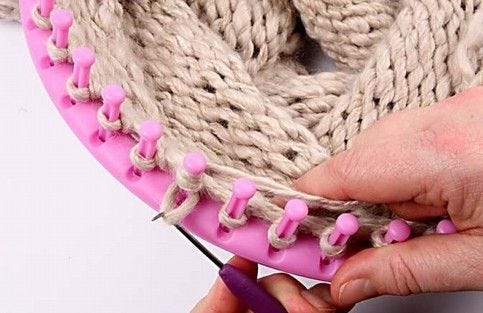 4
Lift the lower row over the upper row and off the pegs. Continue until you have reached the desired length.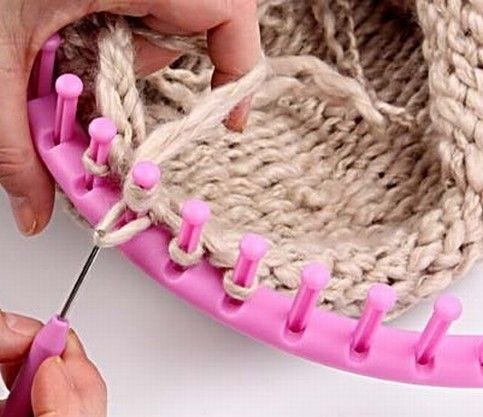 5
This is how to cast off: lift two stitches/loops simultaneously off the pegs using the knitting hook.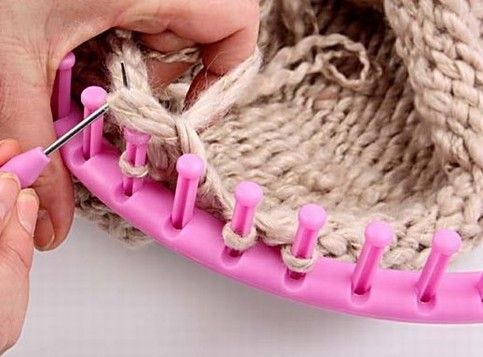 6
Pull the stitch/loop on the left through the stitch on the right.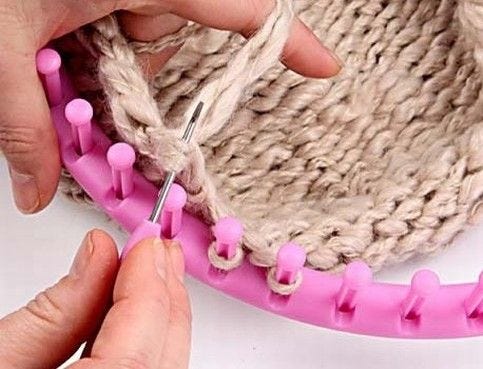 7
Knit the stitch and lift it back …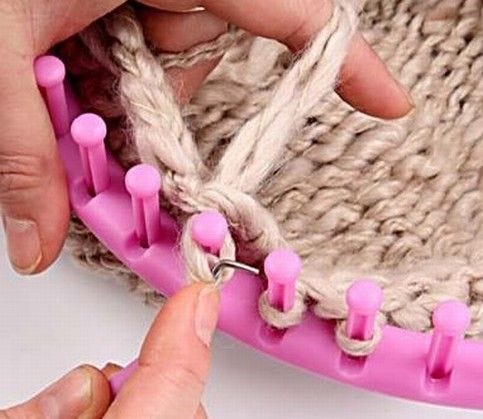 8
to the peg on the right.