Learn how to draw insects and flowers in a nature book
Learn how to draw insects and flowers in a nature book
Learn how to draw insects and flowers using the step-by-step instructions included with the kits available at the bottom of the page. Make your own nature book by decorating the front of a small note book and keep the drawing in the book.

  This idea teaches children about UN Sustainable Development Goal 15, which aims to protect, restore and support the sustainable use of animal and plant life. To preserve life on land, we must promote sustainable forestry and take care of plants and animals.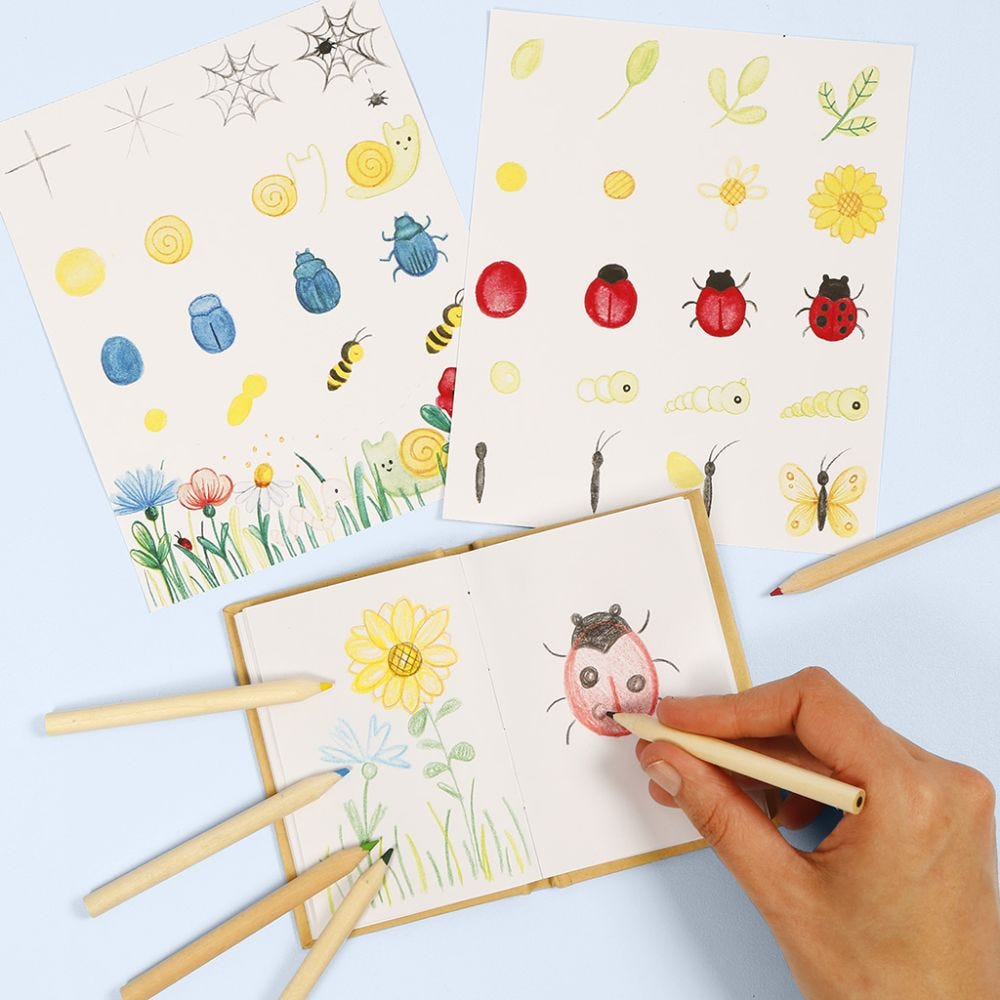 How to do it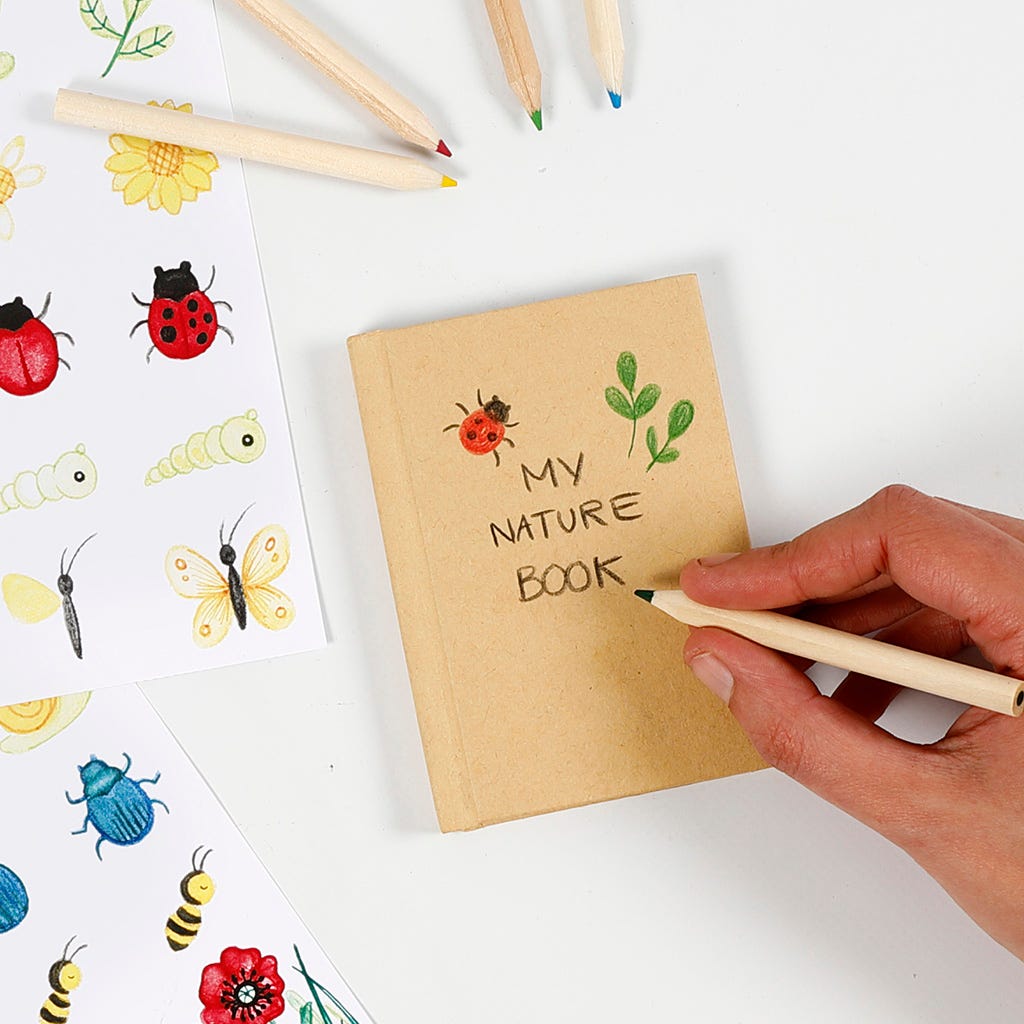 1
Decorate the front of a note book.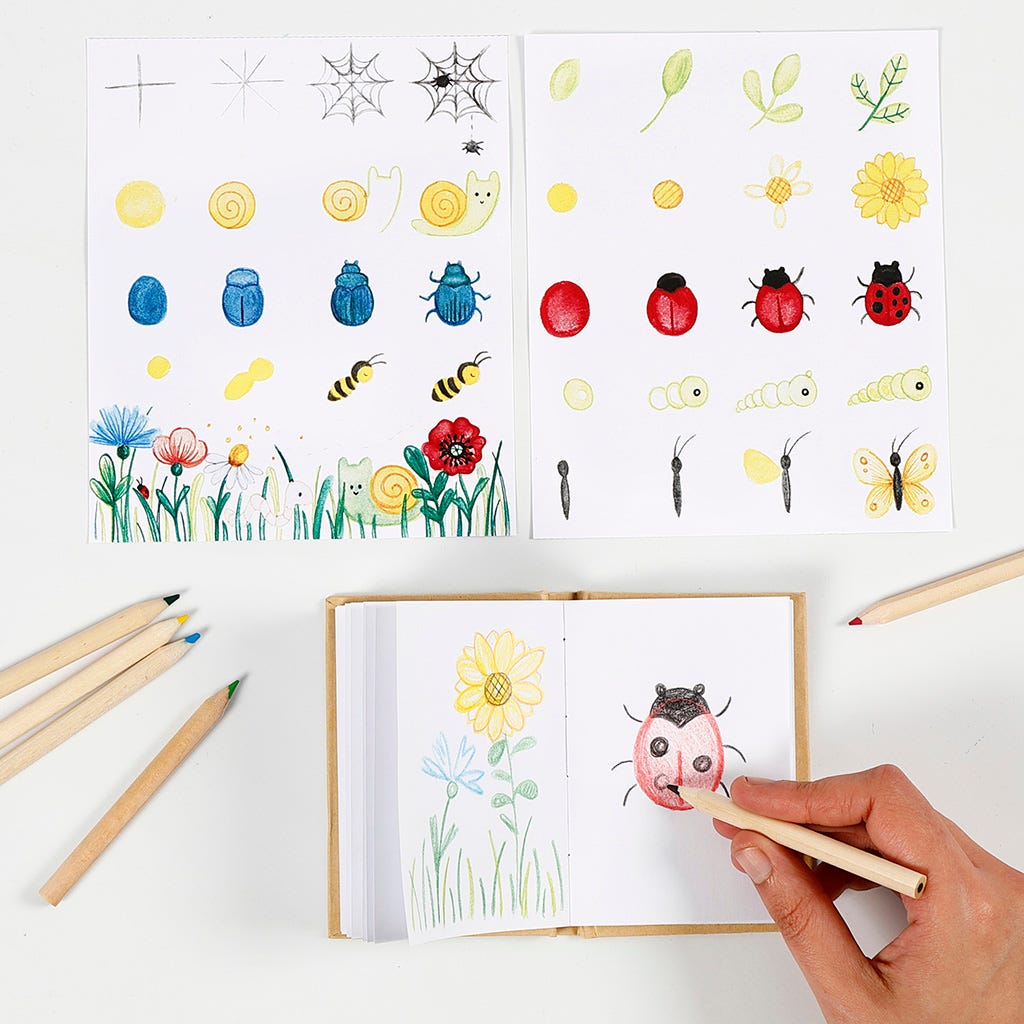 2
Draw insects and flowers in the nature book. Draw all the insects you find outside. This way you will always remember which ones you have already come across and what they looked like.