Large Boxes covered with Decoupage Paper
Large Boxes covered with Decoupage Paper
These large papier-mâché boxes with lids are covered with Vivi Gade decoupage paper (the Skagen series).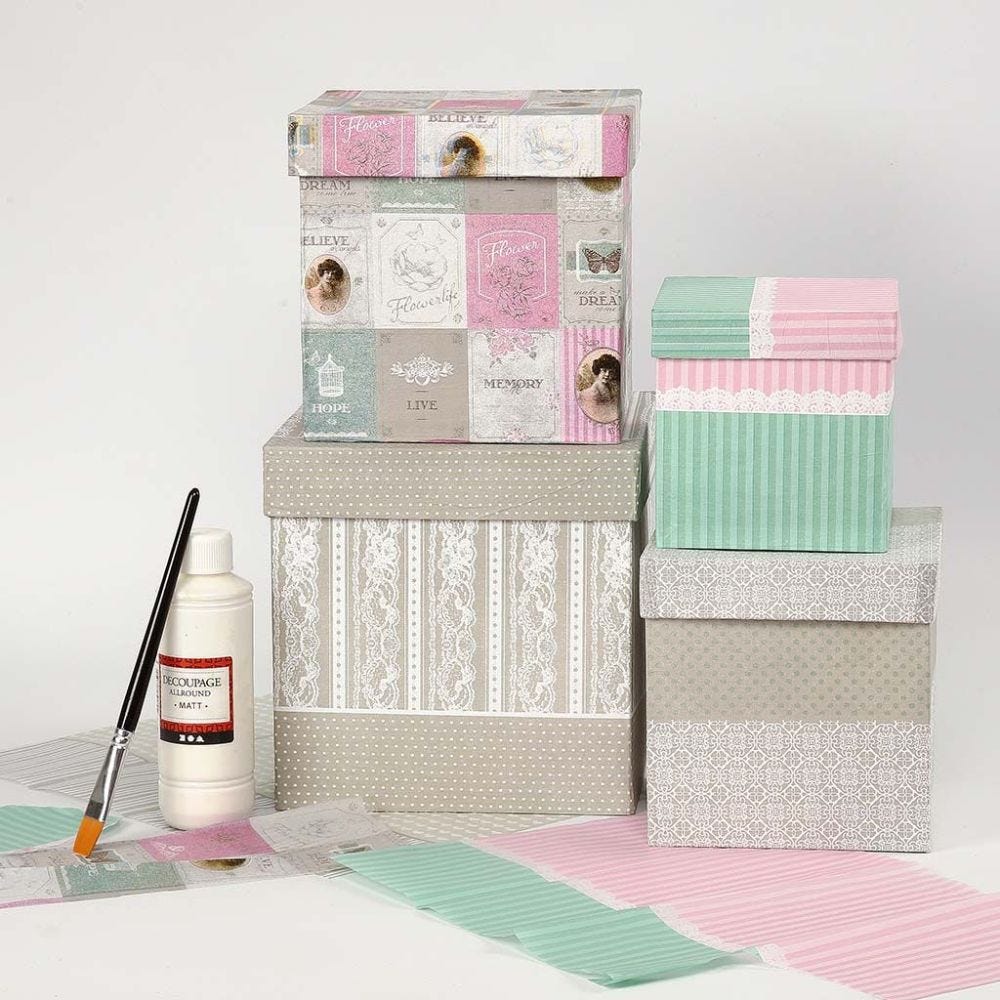 How to do it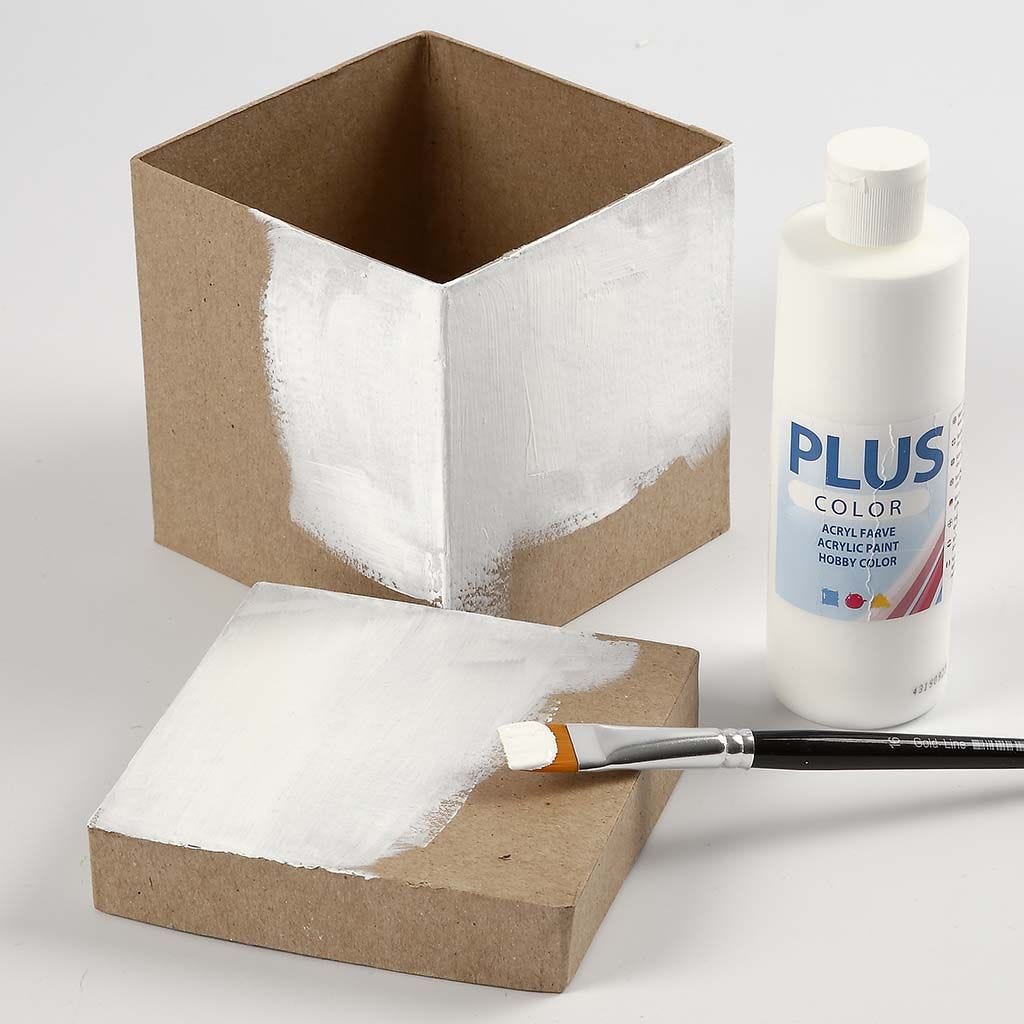 1
Prime the box and the lid with white Plus Color craft paint. (This makes the colours and patterns of the decoupage paper appear the brightest). Leave to dry.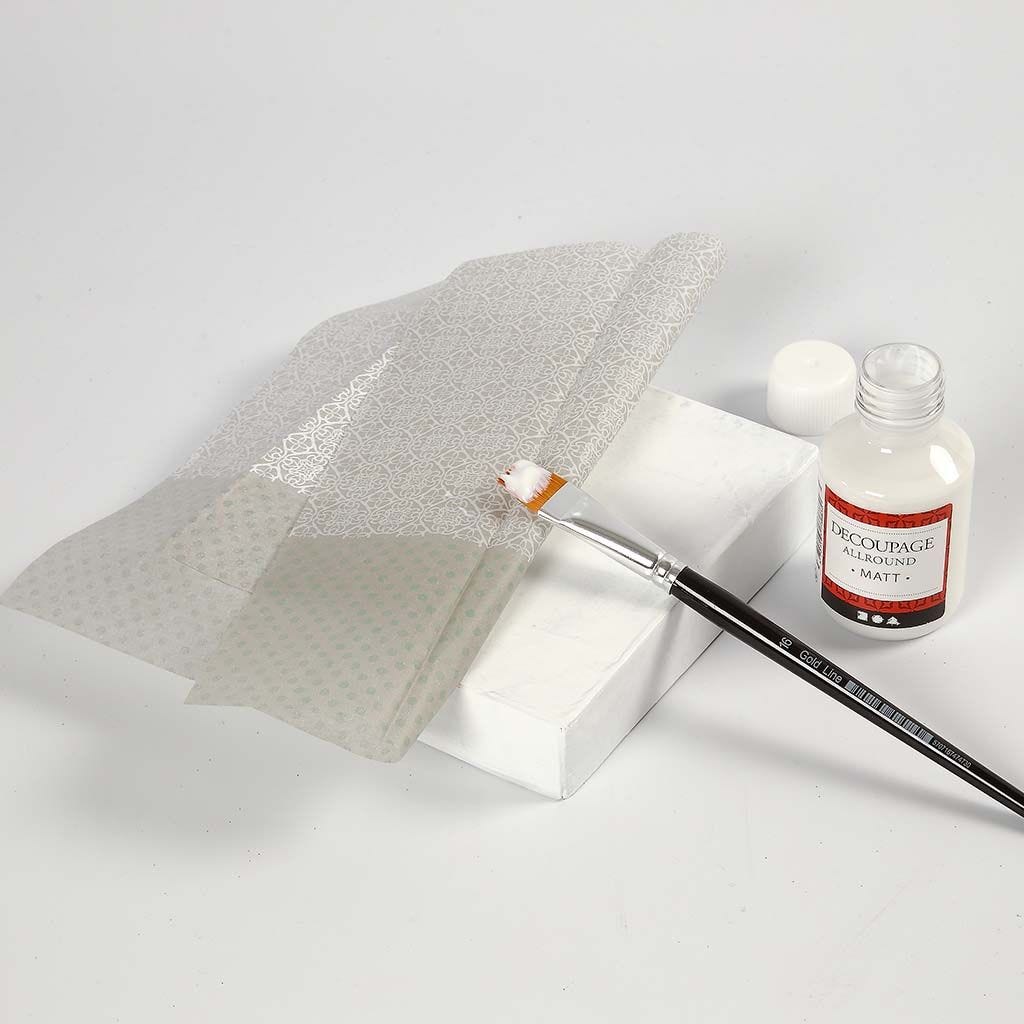 2
Attach decoupage paper using decoupage lacquer. Trim the decoupage paper at the joints (for example corners). When the item is completely covered, varnish it with decoupage lacquer. Leave to dry.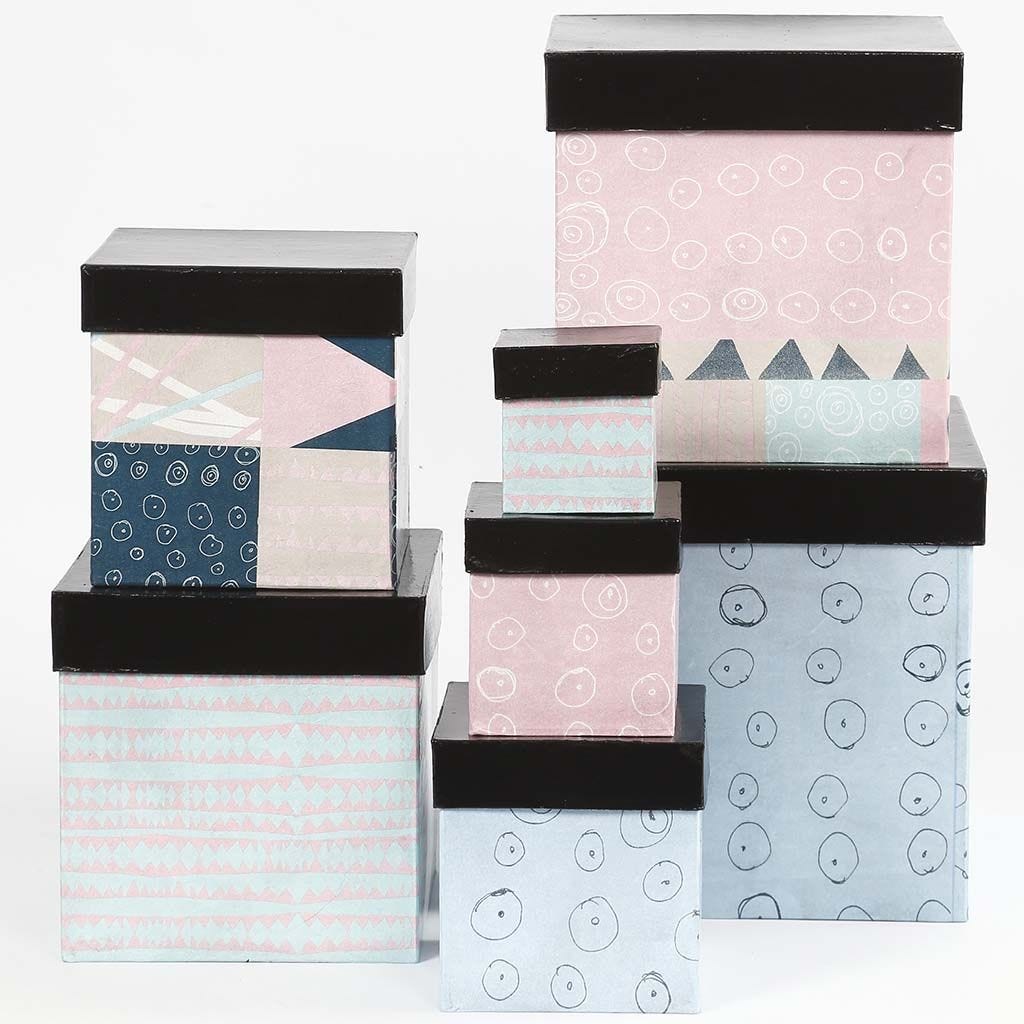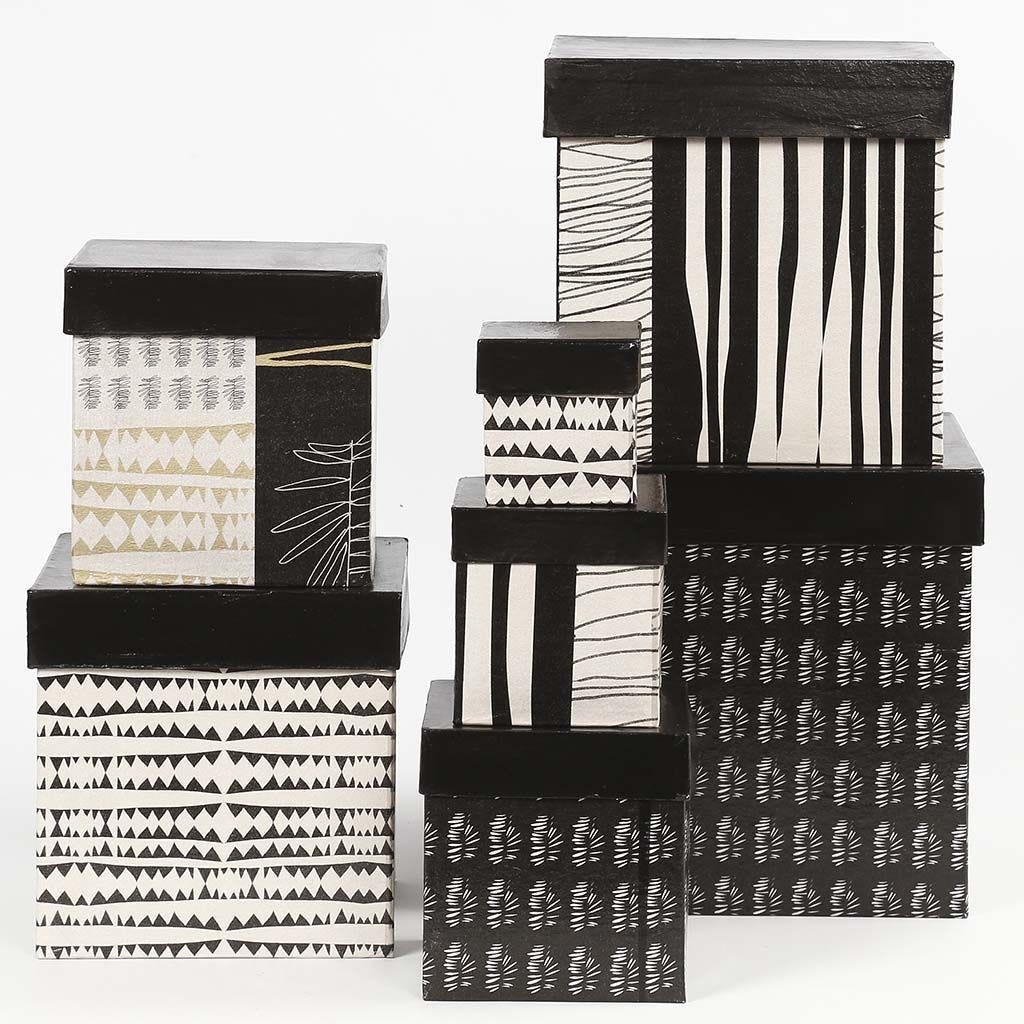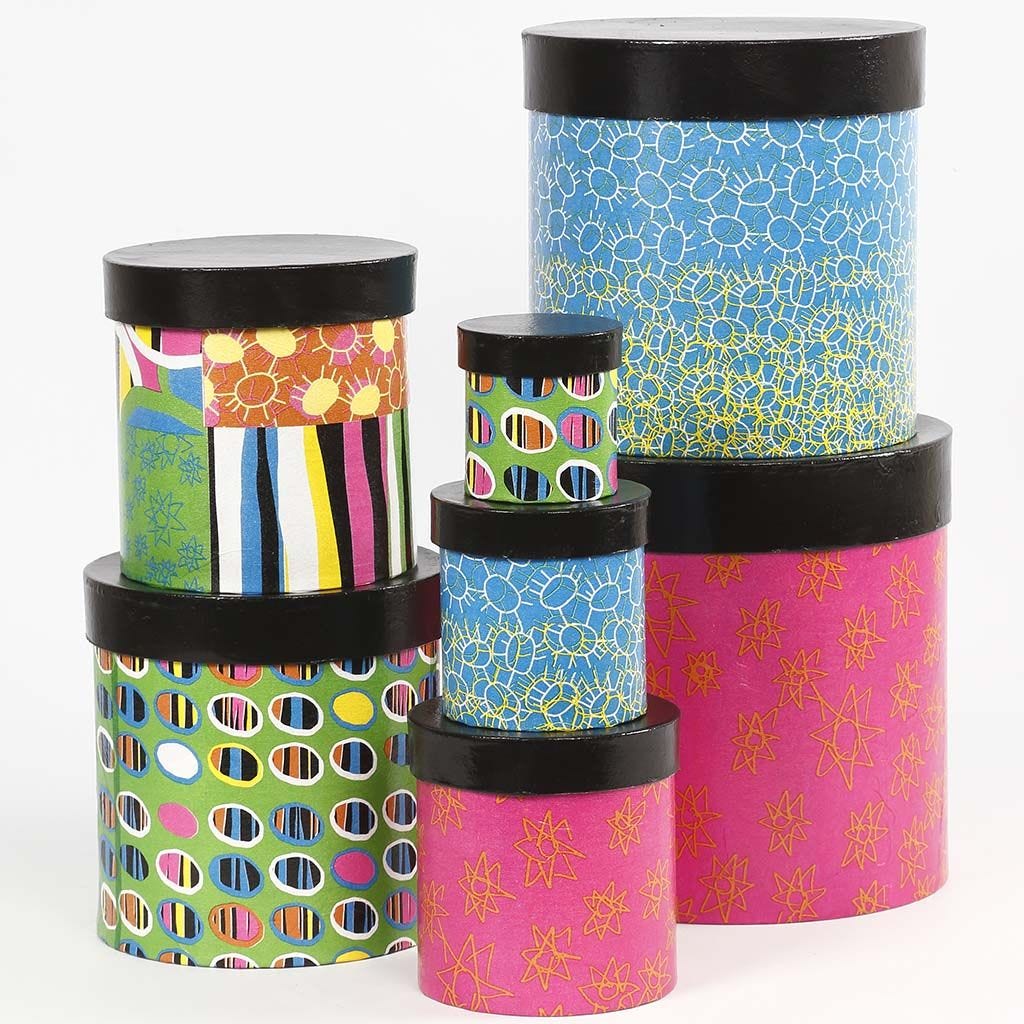 Another variant
A TIP: For a very glossy surface, you may apply glossy Acrylic Lacquer allover.
Copyright © 2013-present Magento, Inc. All rights reserved.