Small clock mechanisms are fitted onto a laminated self portrait. First, a photo copy or a drawing is painted with A-Color neon paint and then glued onto a piece of black card. Foam rubber numbers and letters are added at the end.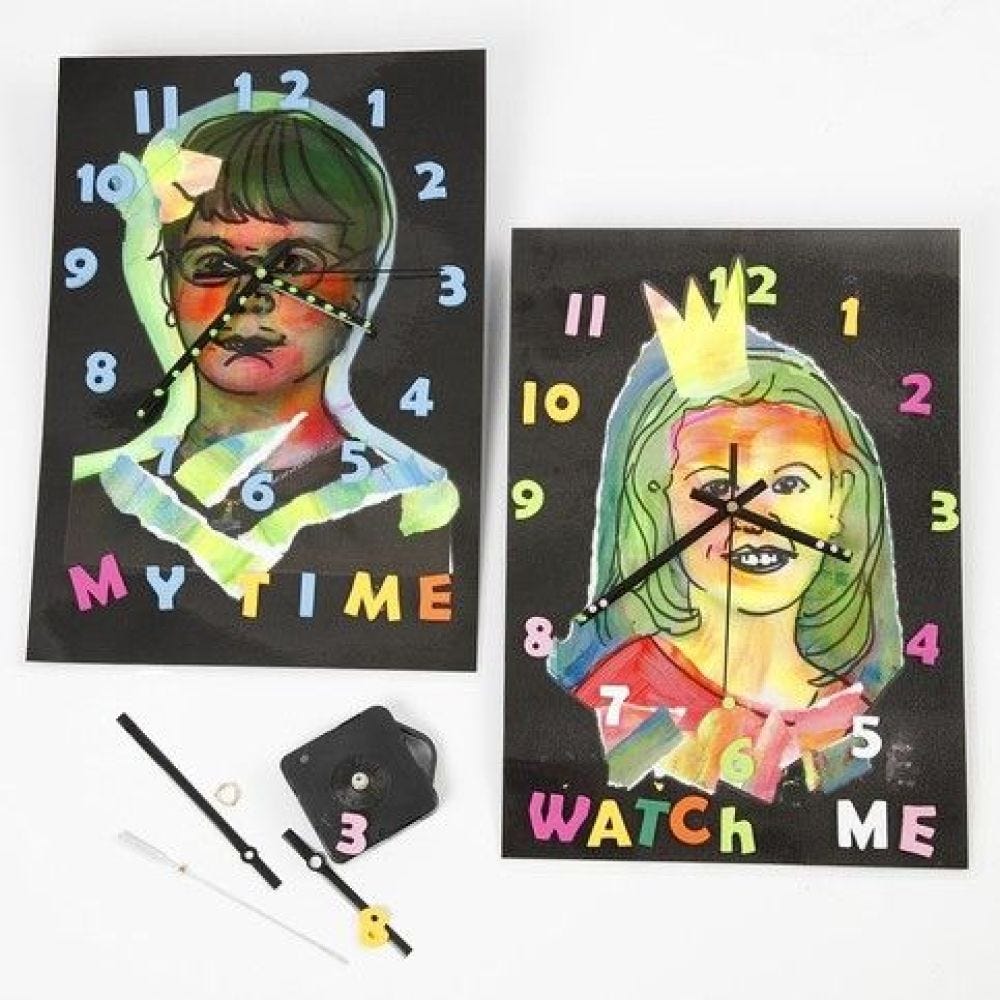 How to do it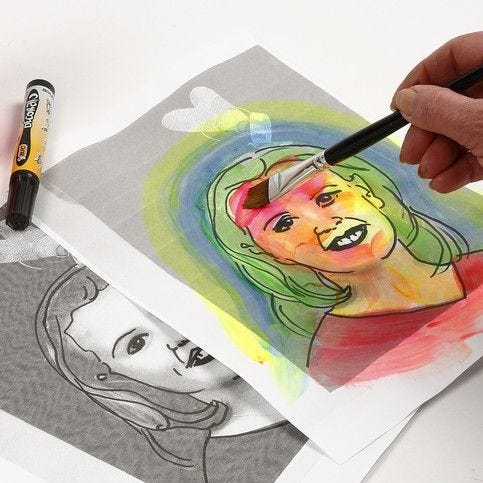 1.
Outline or highlight the copy or print with a black marker pen and then paint with A-Color Neon paint.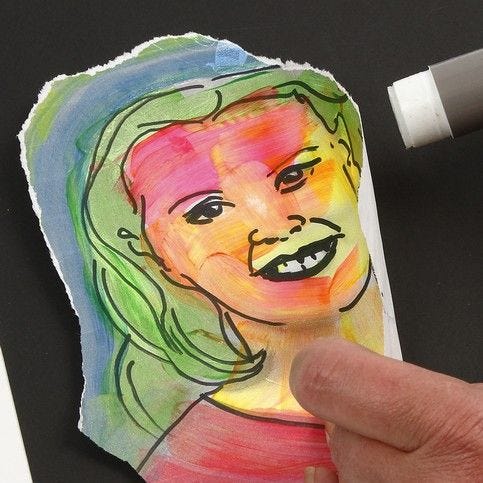 2.
Cut or tear out the picture and glue it onto black card.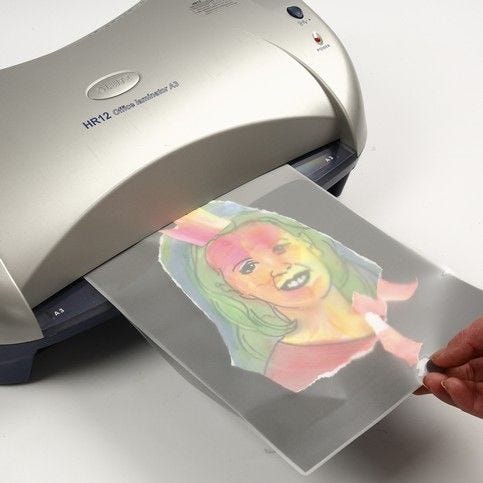 3.
Laminate the finished picture (using a min. 100 micron laminating pouch).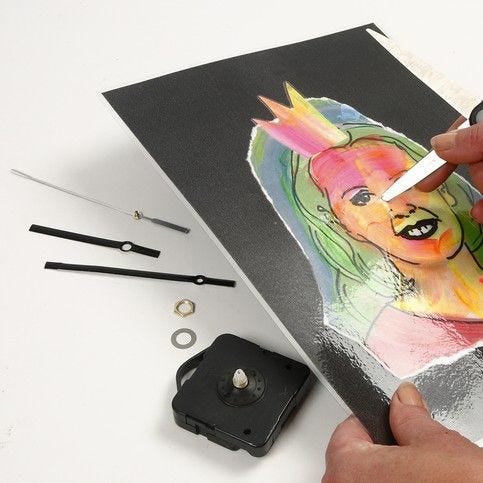 4.
Pierce a hole for the small clock mechanism and assemble from the front.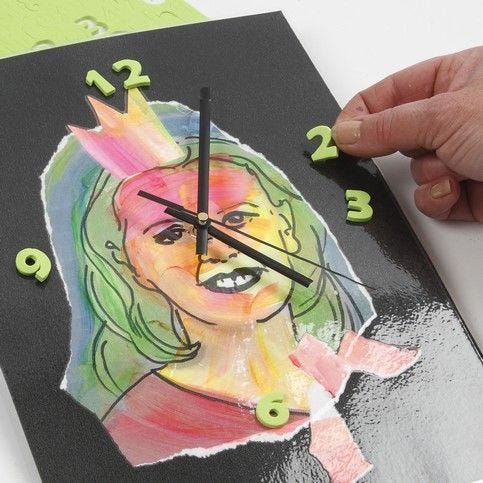 5.
Attach self-adhesive foam rubber numbers and letters onto the finished laminated picture.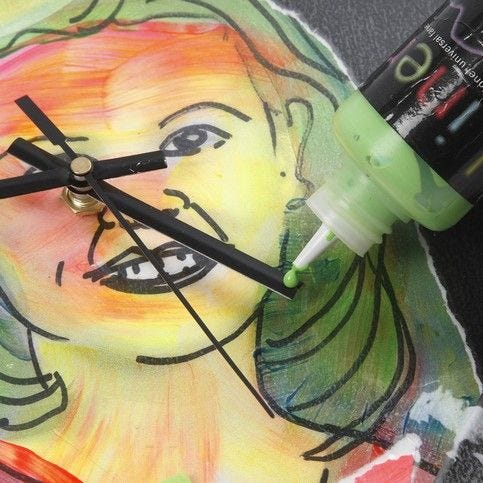 6.
You may decorate the hands with dots made with a 3D Liner.