Knitted Pot-holders with Faux Leather Paper Straps
Knit these pot-holders using seed stitch with faux leather paper straps. Knit with two strands of yarn for thick potholders, ideal for hot pot handles. Can be washed again and again.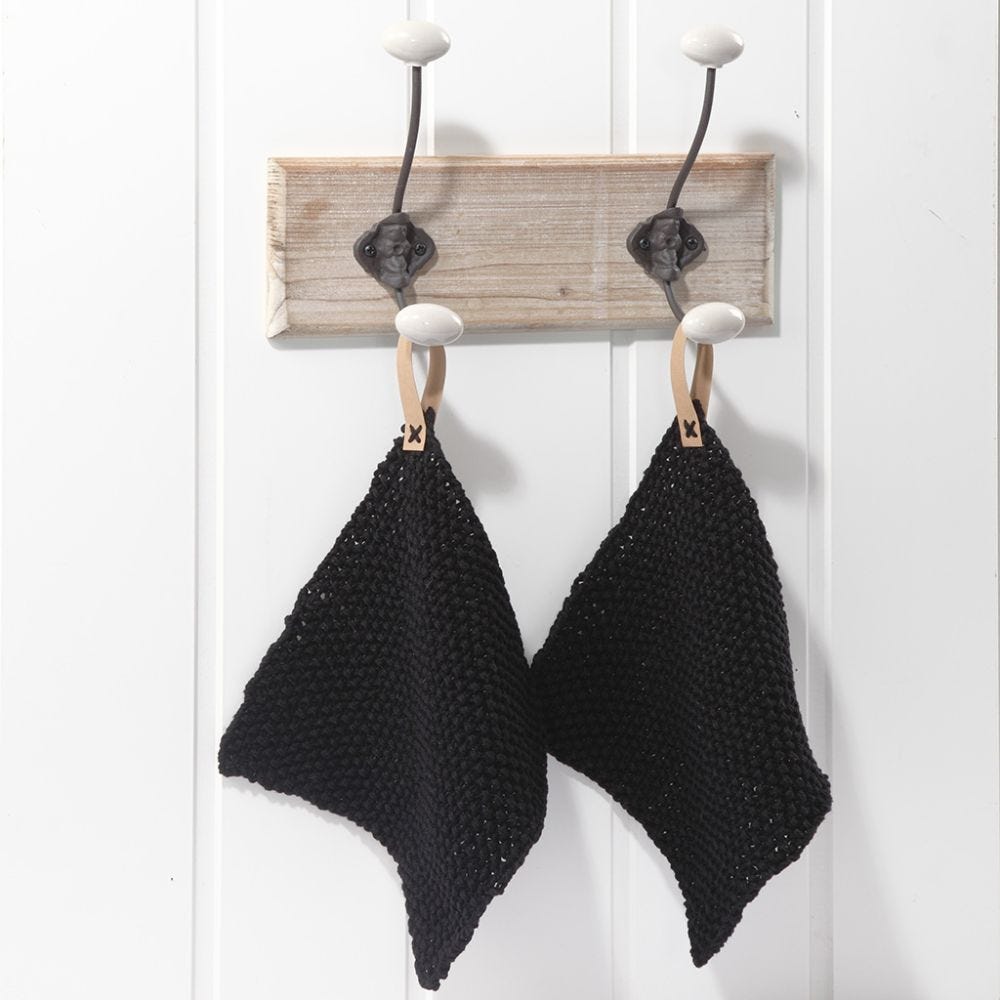 How to do it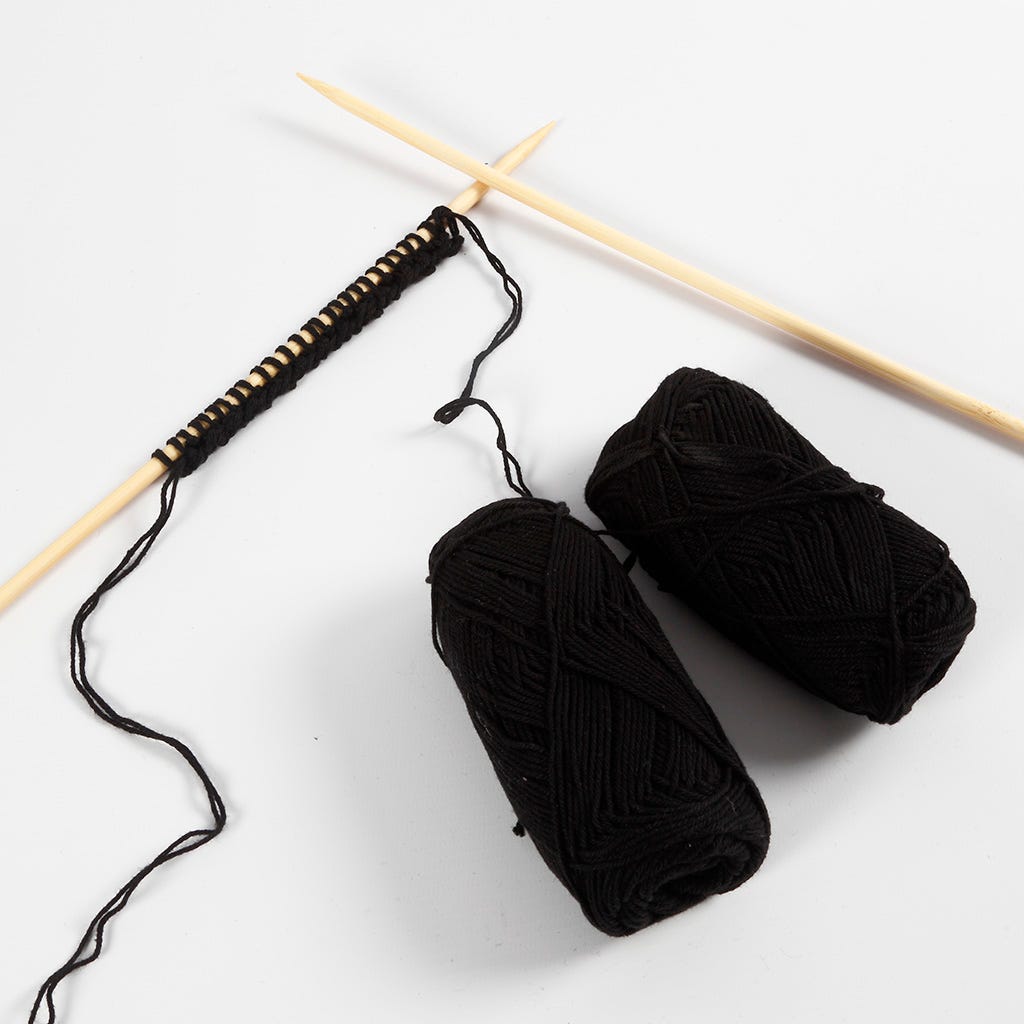 1
Cast 35 stitches onto No. 6 knitting needle with two strands of yarn. Knit a square with seed stitch; i.e. knit one, purl one staggered over two rows, alternating every row by knitting the purl stitches and purling the knit stitches.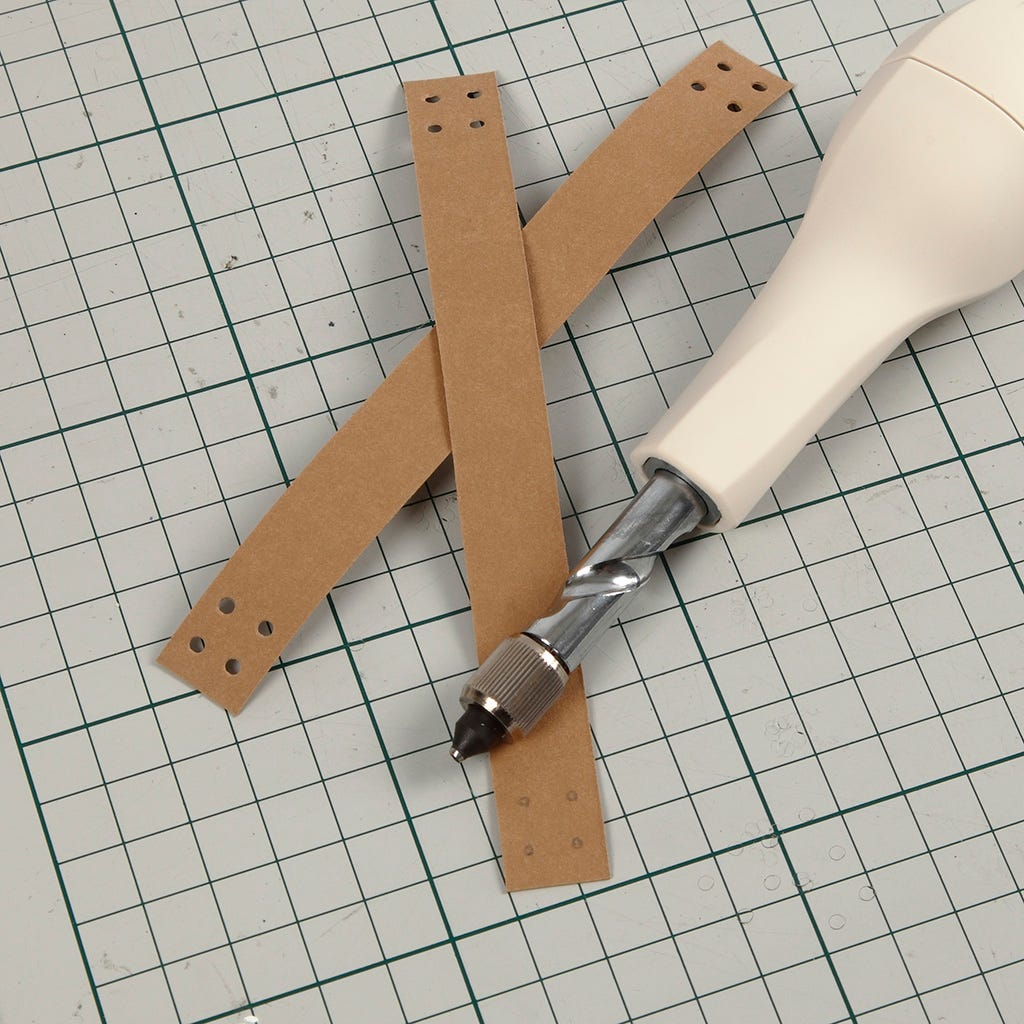 2
Cut two 15 cm faux leather paper straps. Make four holes in a square at both ends of each strap as illustrated in the photo.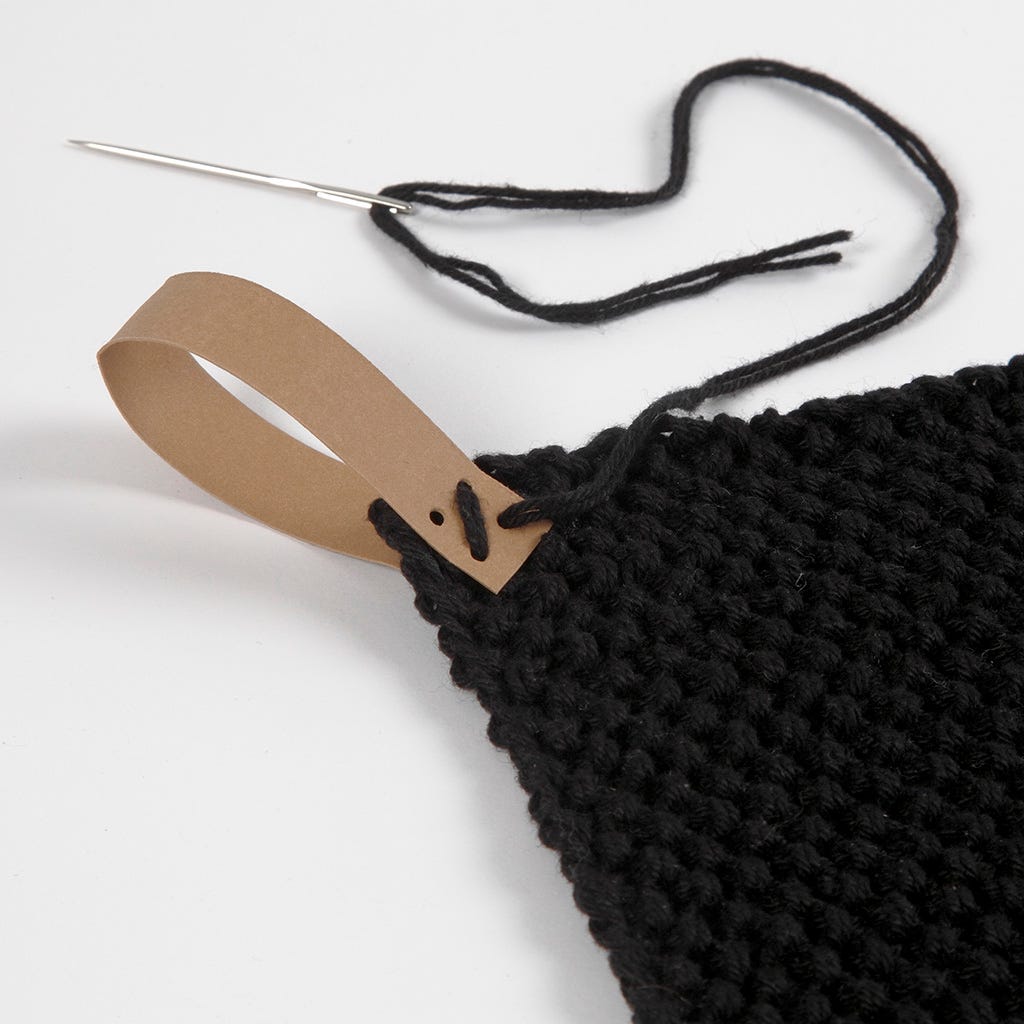 3
Double over the strap around one of the corners of the potholder, so that it makes a strap. Sew the strap onto the potholder in a cross.