A clown from a cardboard tube
A clown from a cardboard tube
Make your very own clown from an empty toilet roll with funny arms and legs.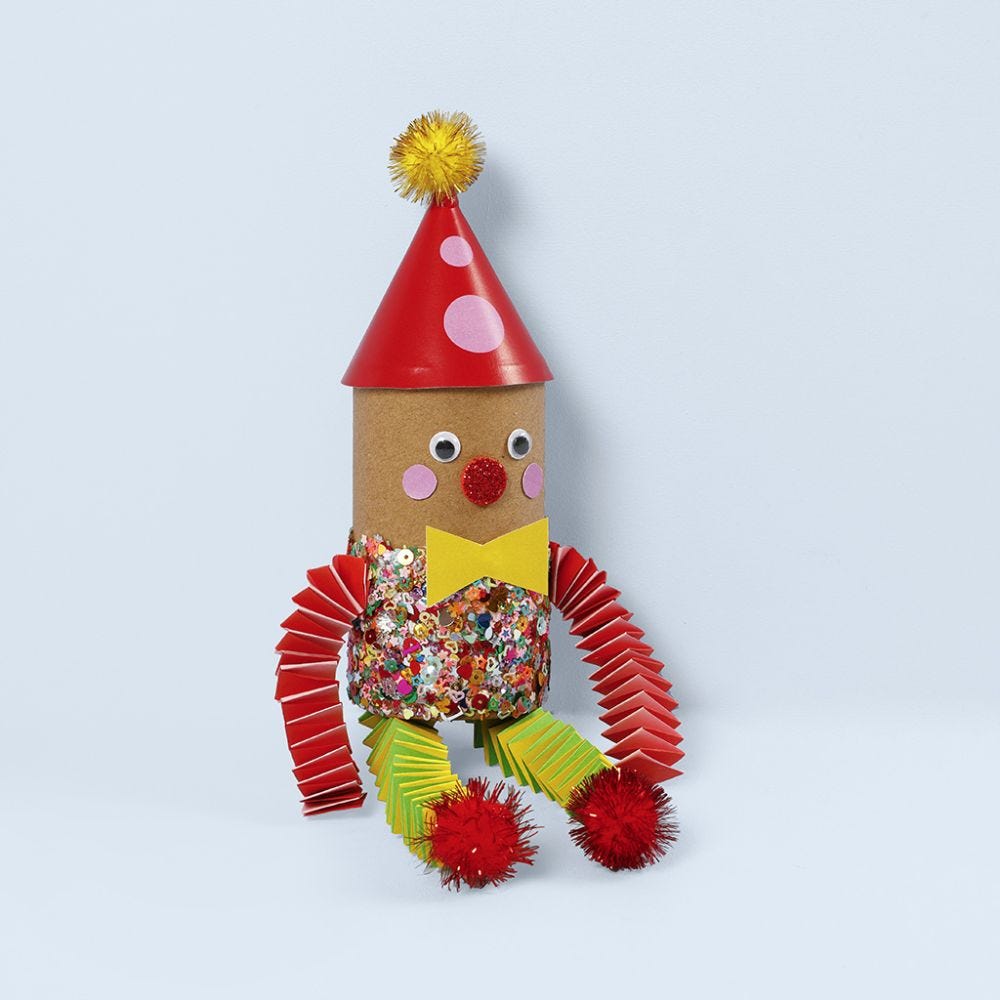 How to do it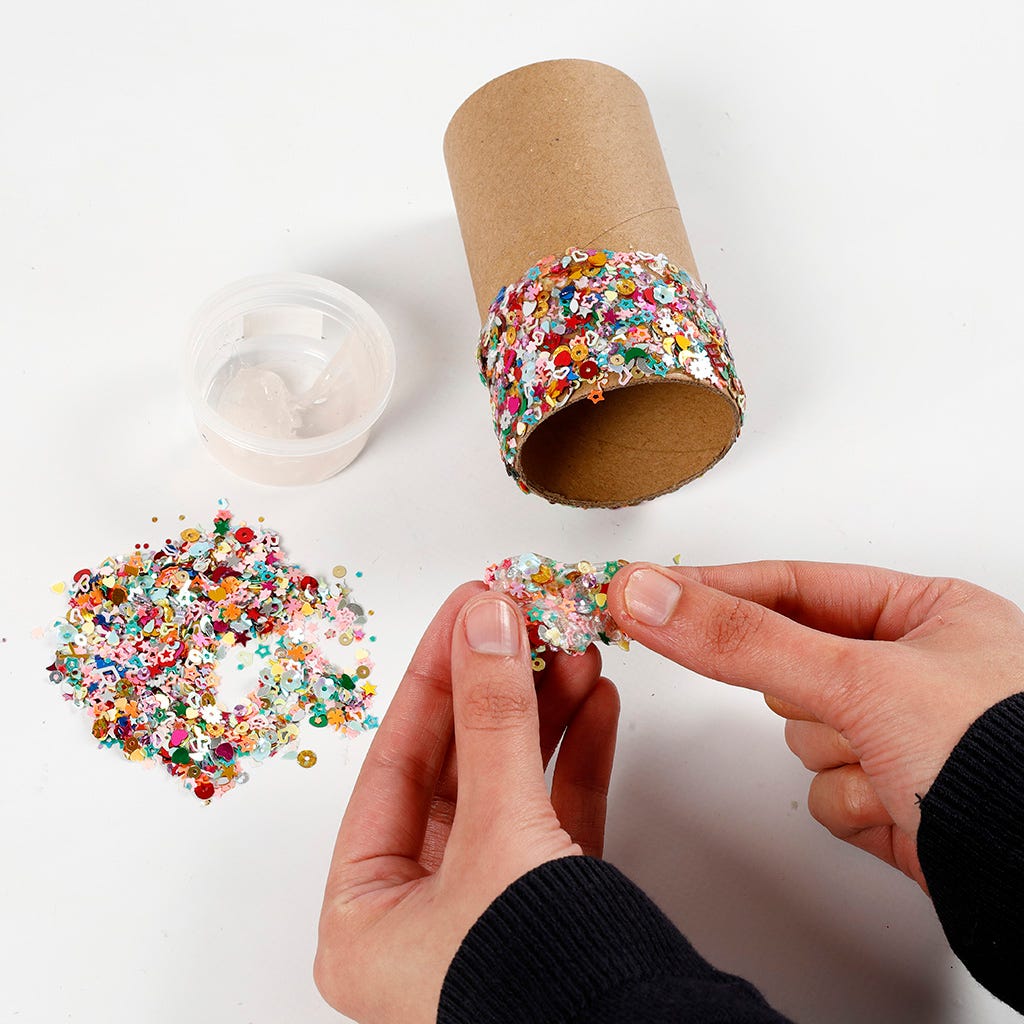 1
Mix Sticky Base with glitter and press it onto one half of the cardboard tube.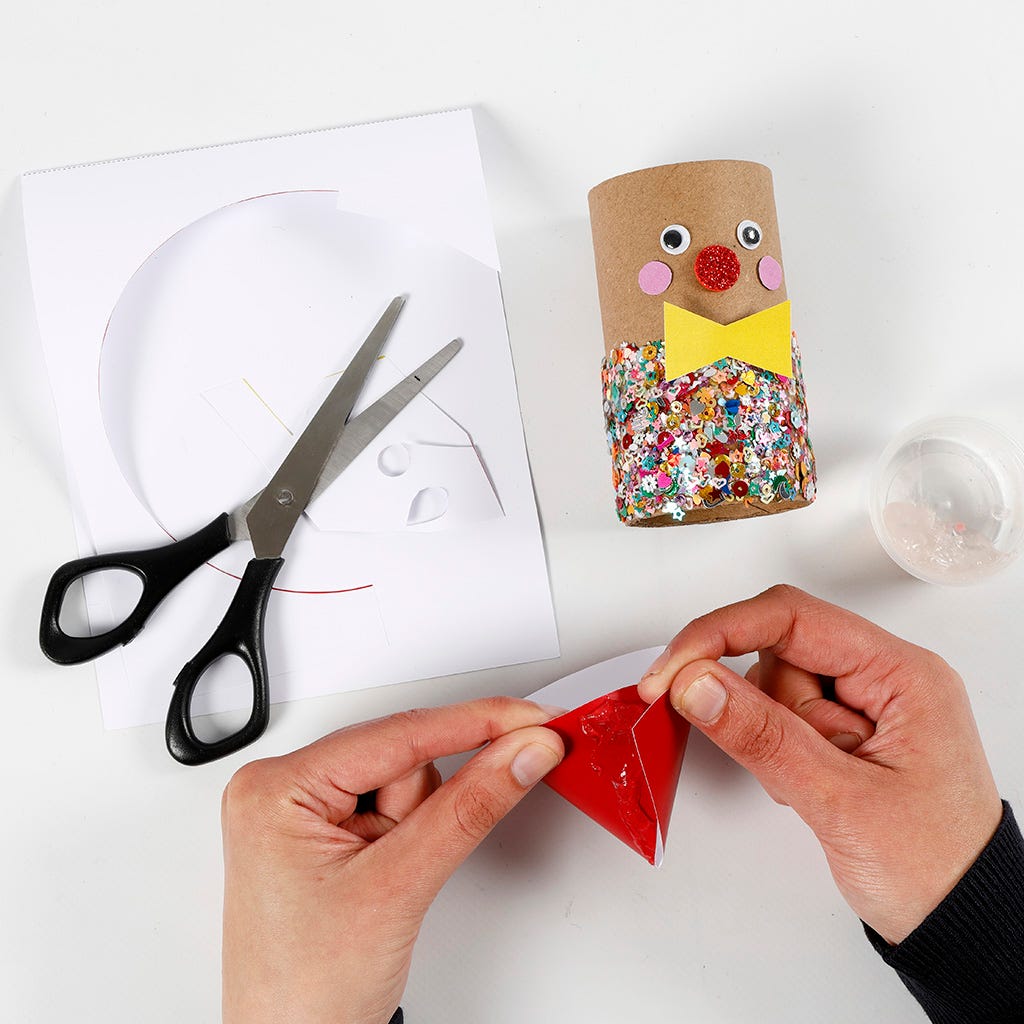 2
Print out the templates for this idea and cut out the parts from paper. Use Sticky Base for assembling and attaching the hat onto the top of the cardboard tube. Attach self-adhesive googly eyes.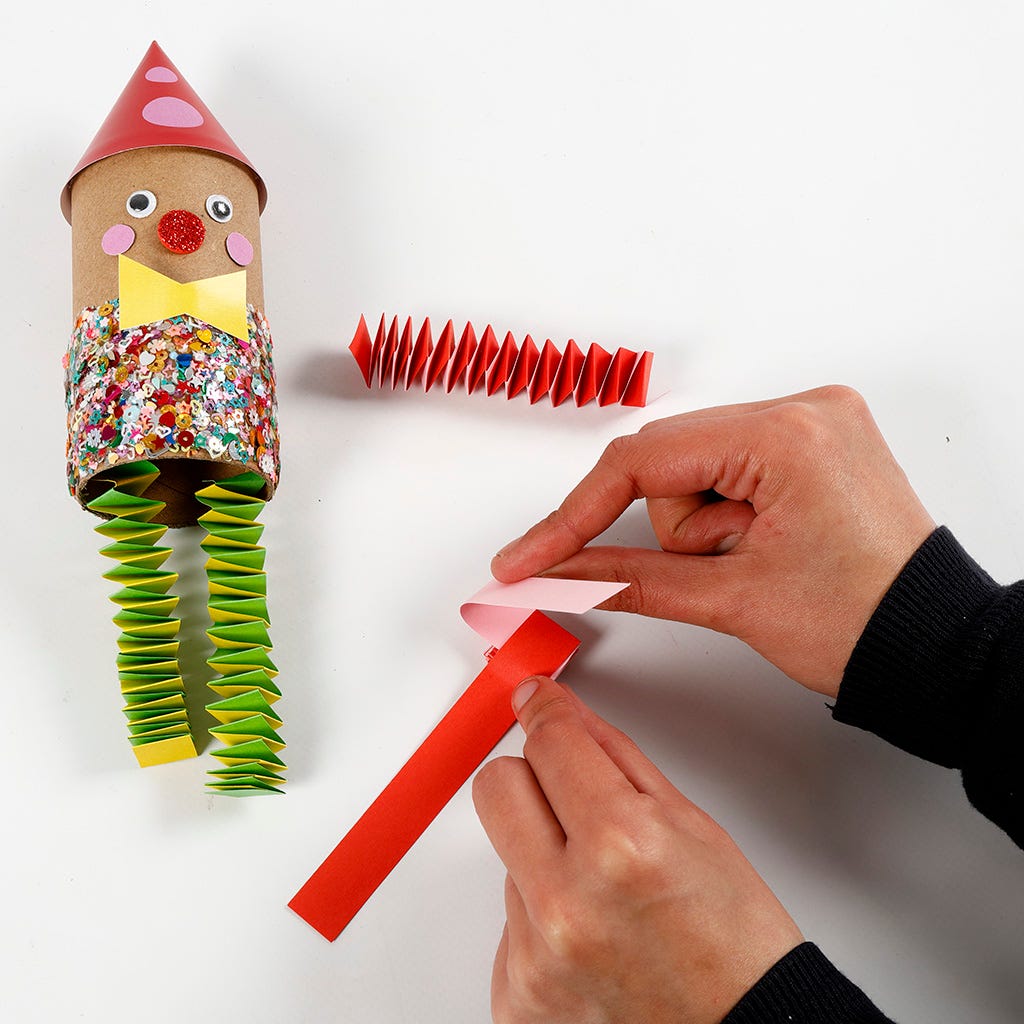 3
Cut eight strips of paper (1 cm wide x the length of the paper). Fold the paper strips in pairs in a concertina fashion for the arms and legs. Attach the arms onto the clown's body and attach the legs inside the cardboard tube using Sticky Base.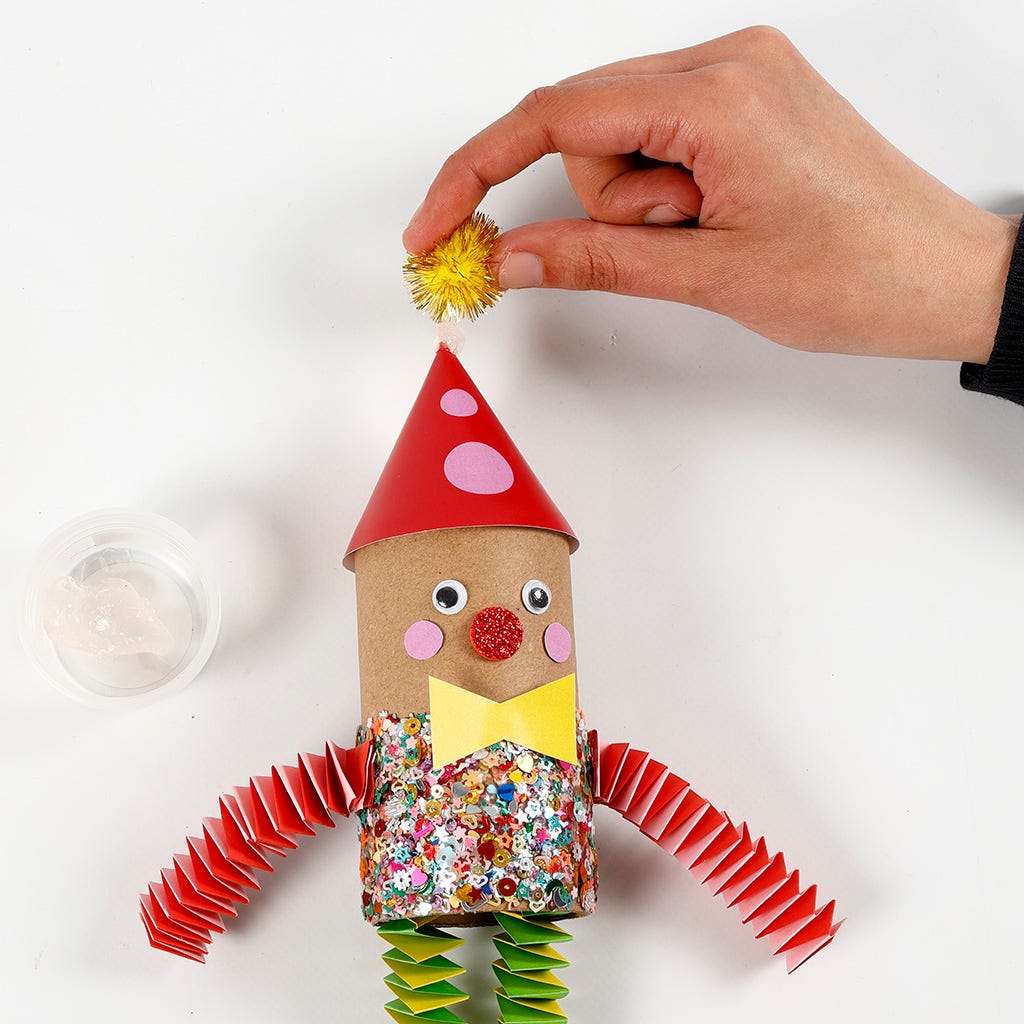 4
Attach pom-poms for the feet and a pom-pom on the top of the hat.