Make your own long-lasting Clematis branch. Following the template, cut pieces for the branch out of crepe paper and stick the pieces around the stem with glue. Use either a glue gun or Multi Glue – remember that with Multi Glue the drying time is ½–1 hour per step.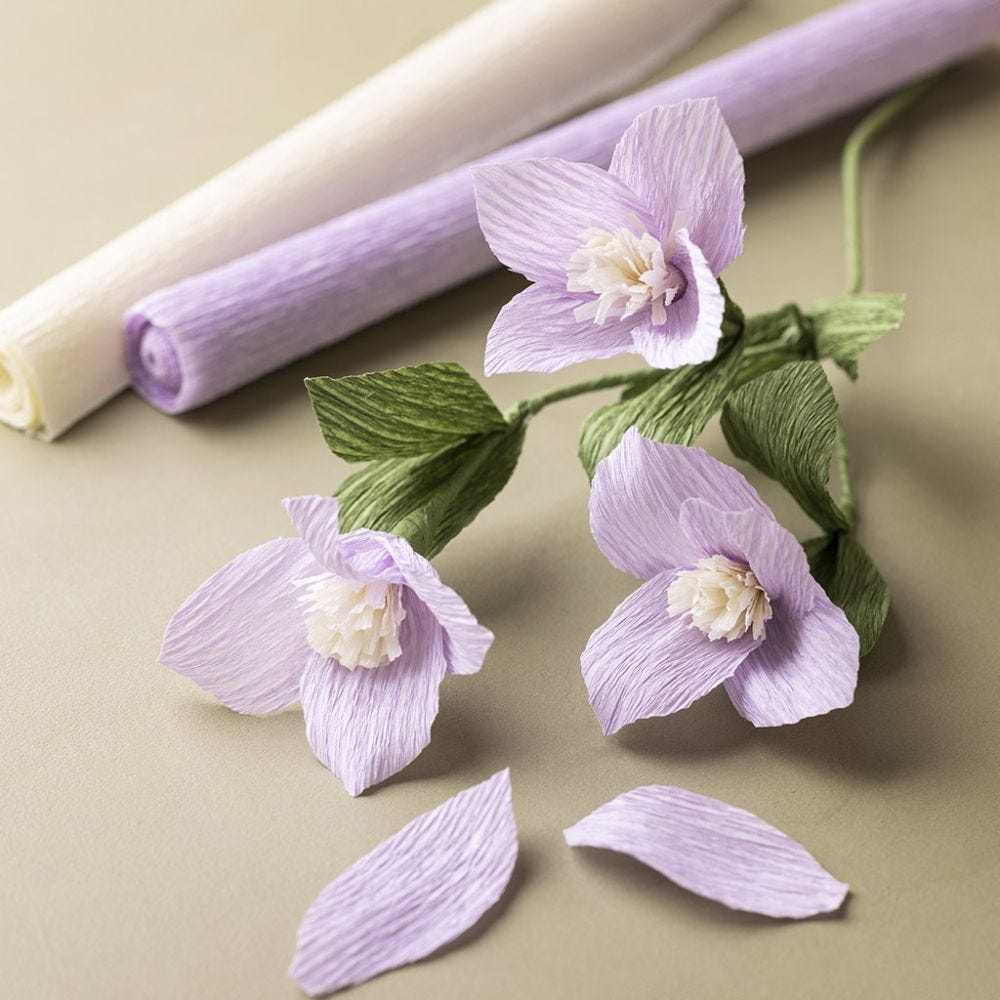 How to do it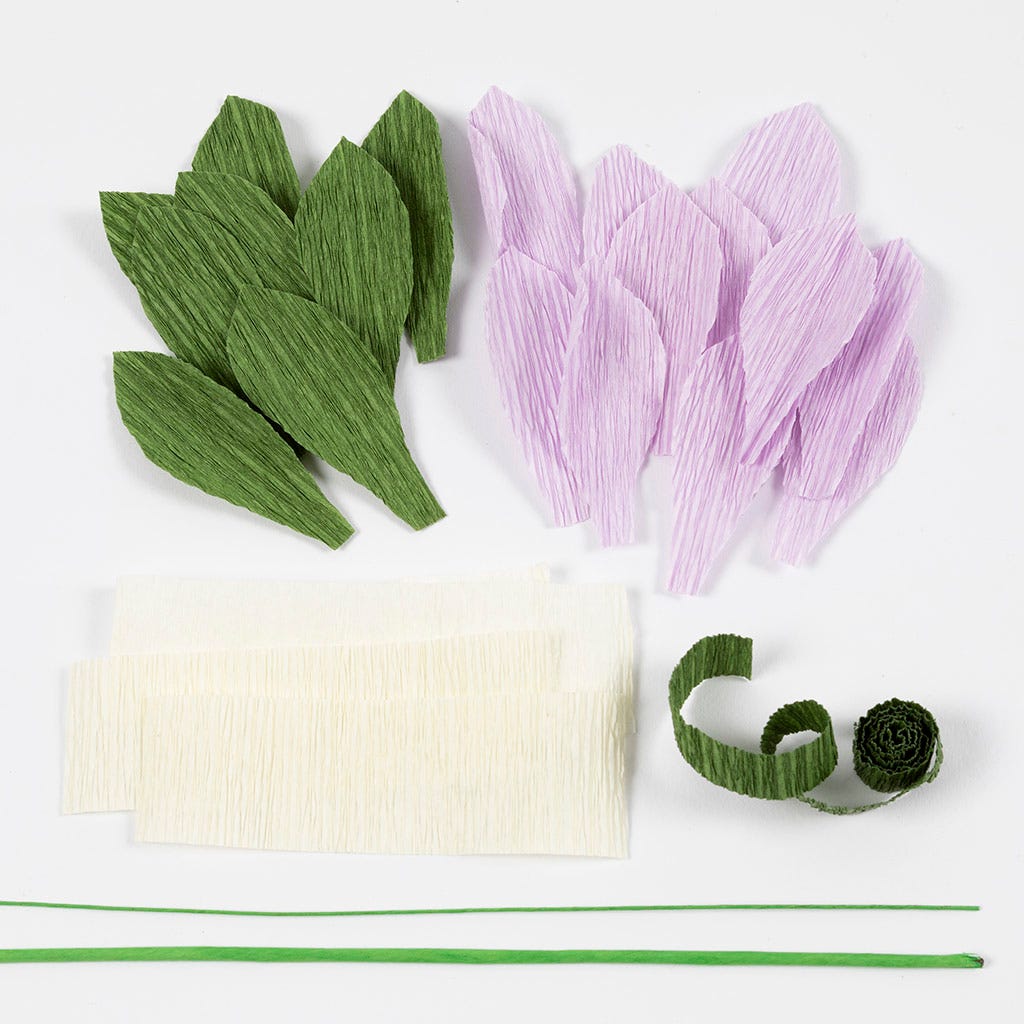 1
Print out the template and cut out the pieces.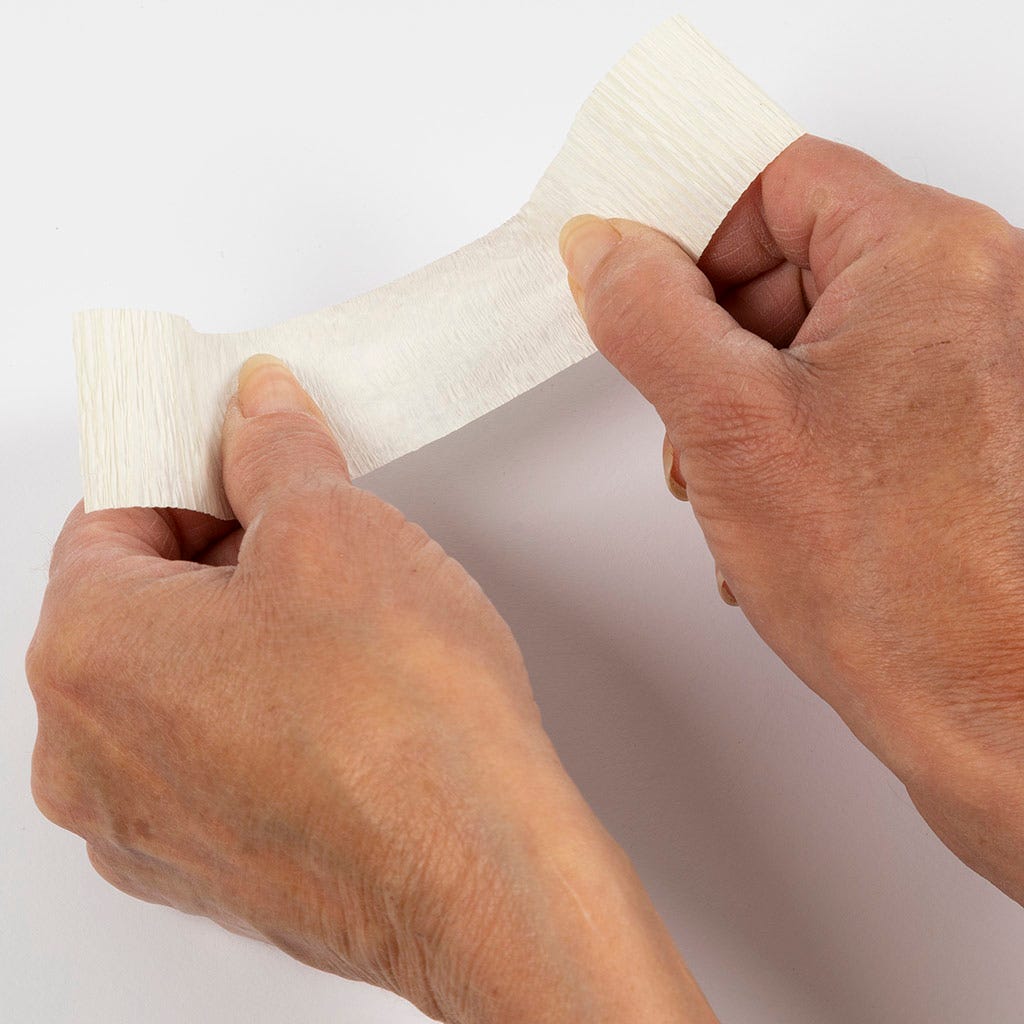 2
Stretch out the piece for the stamens.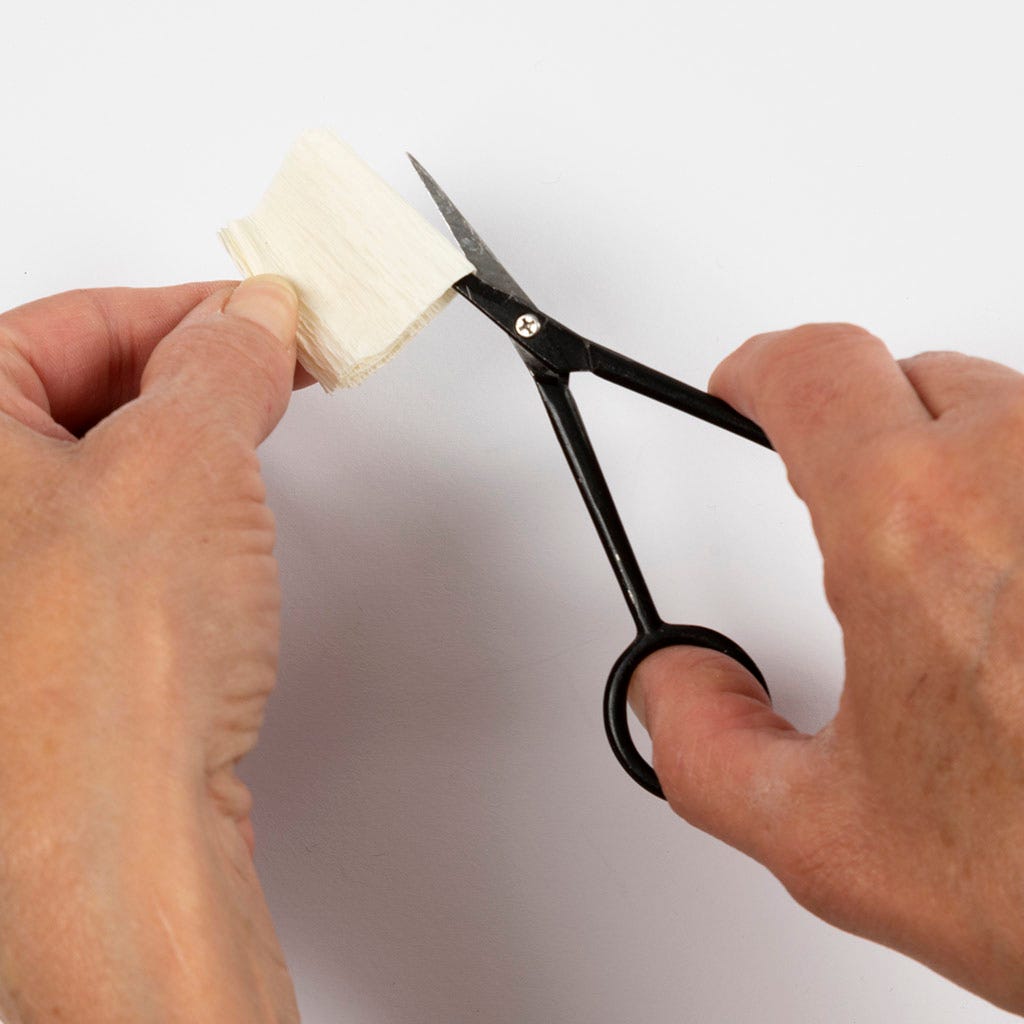 3
Fold twice and cut out notches according to the template.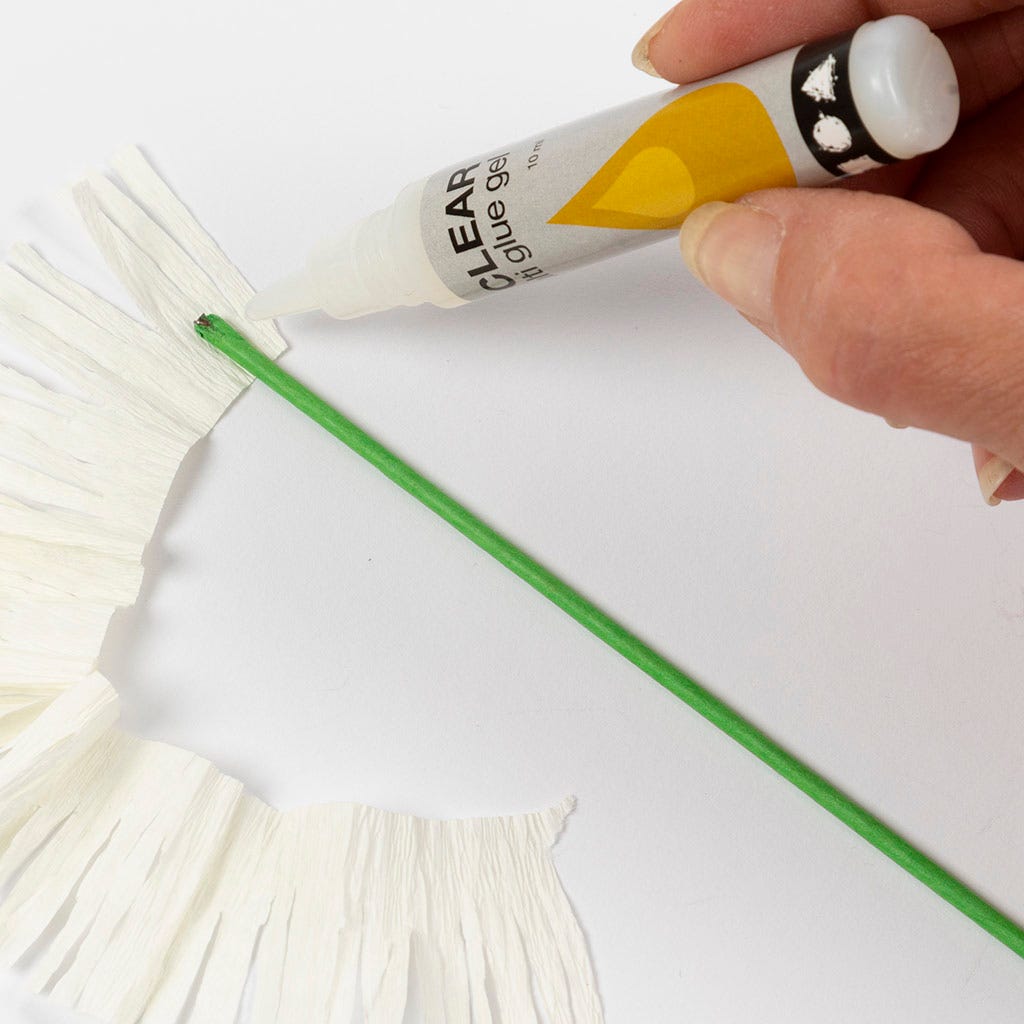 4
Glue the stamens around the stem.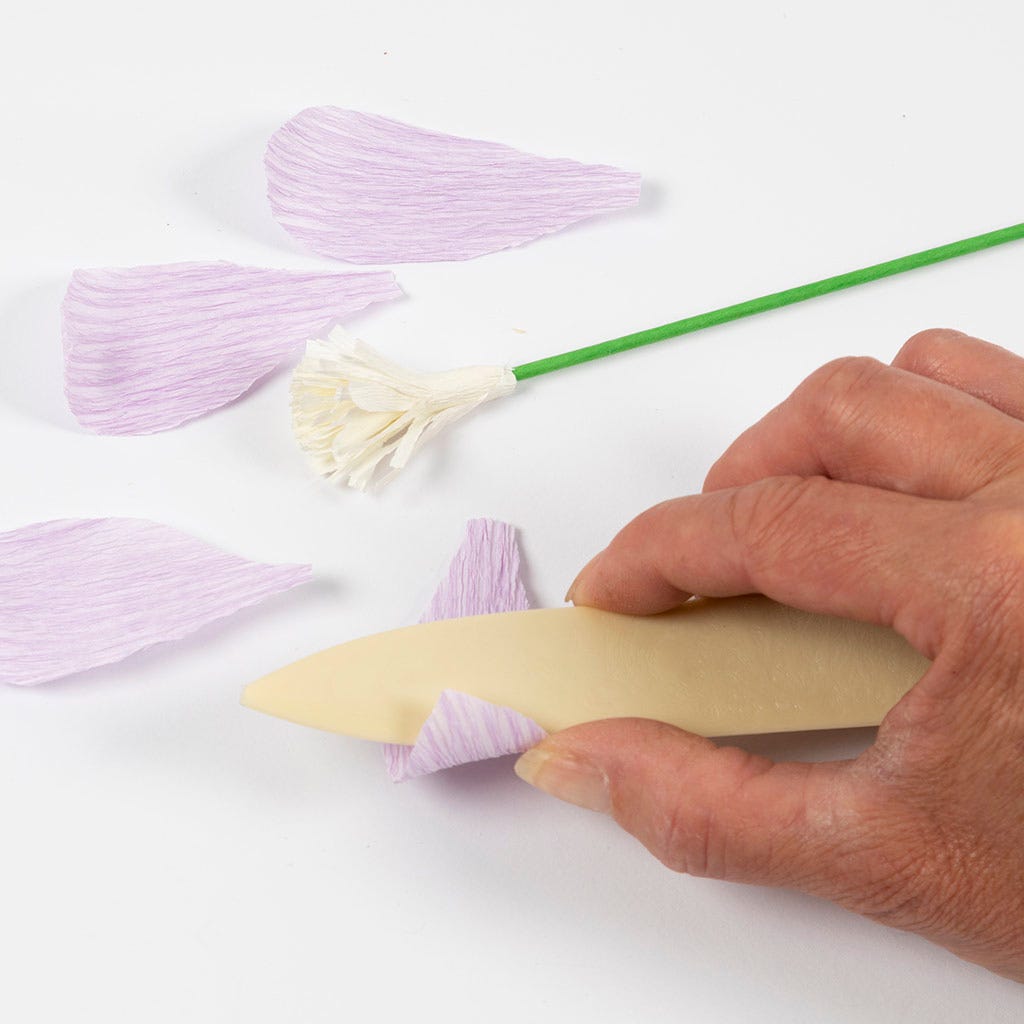 5
Shape the leaves with a bone folder.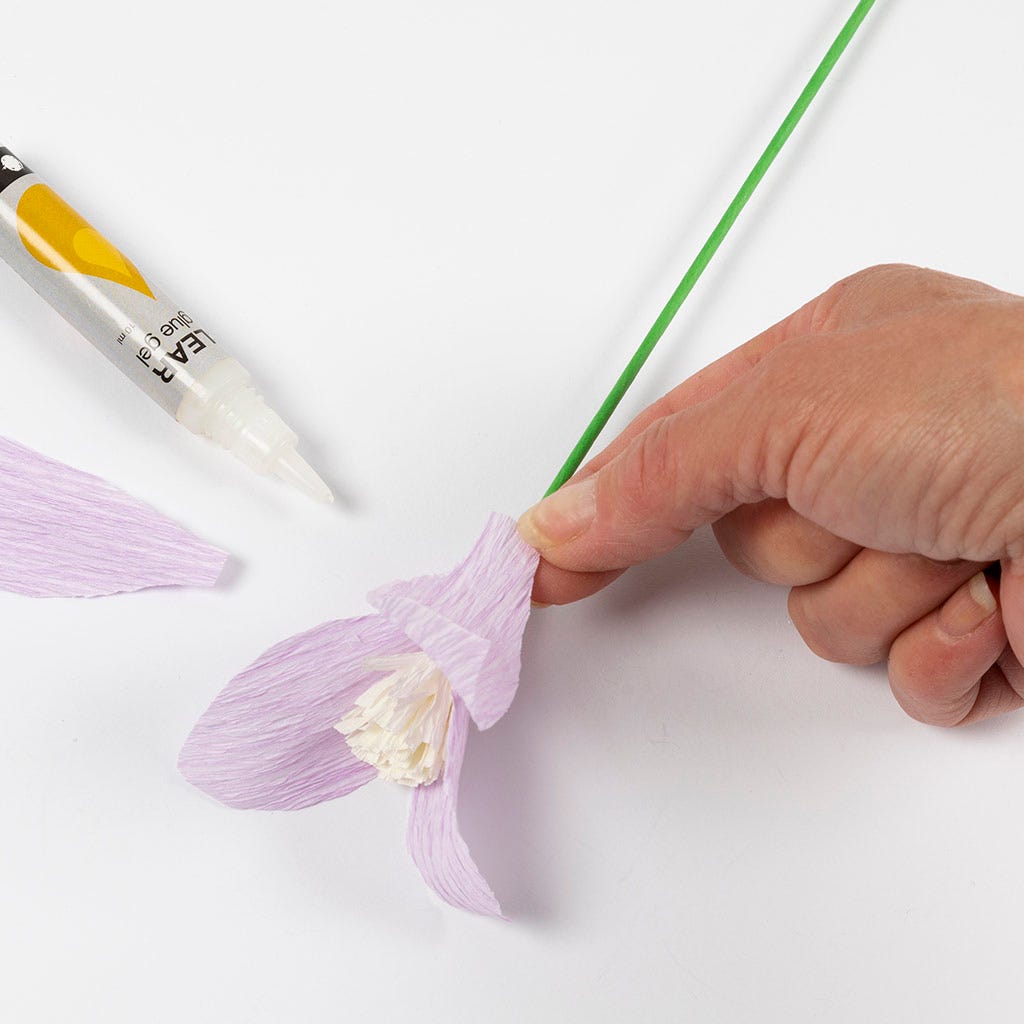 6
Glue two leaves so they sit on top of each other and then glue the other two leaves in the same way.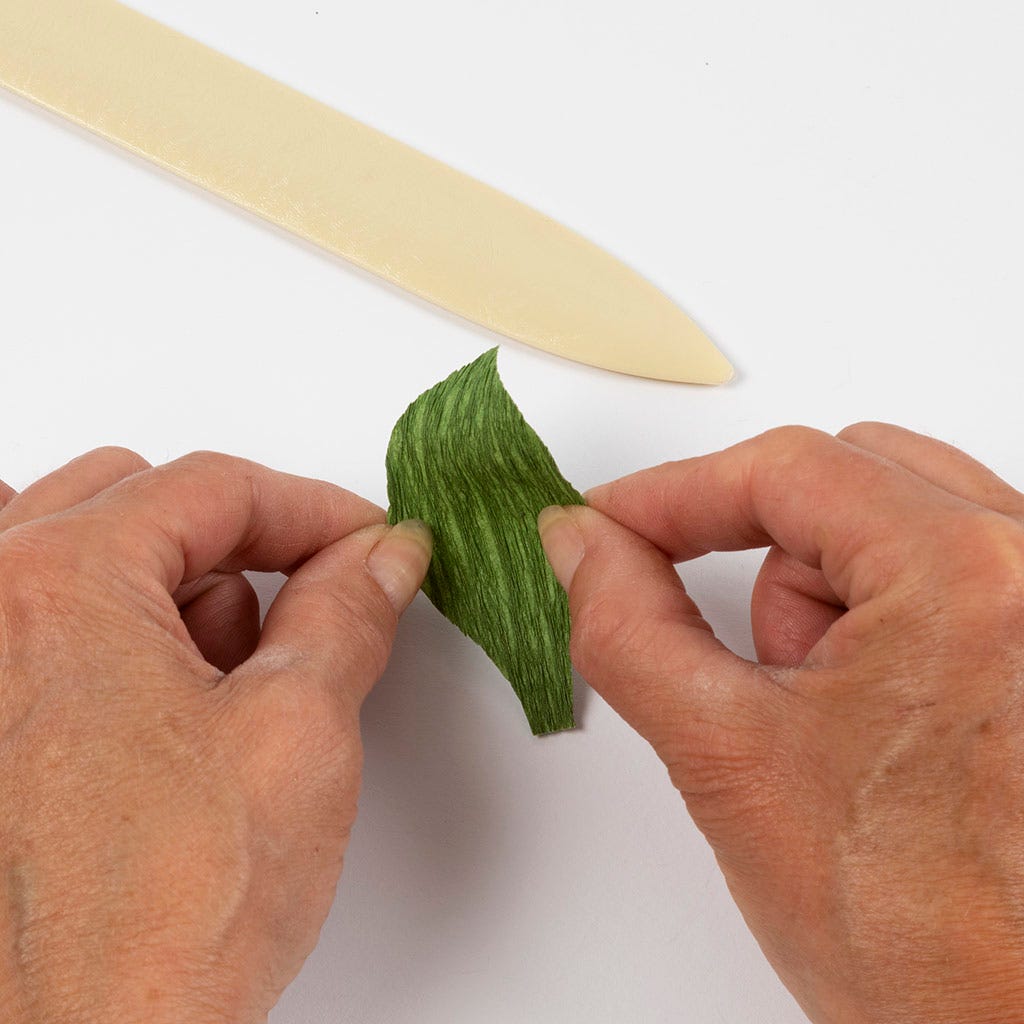 7
Shape the leaves by stretching them out carefully.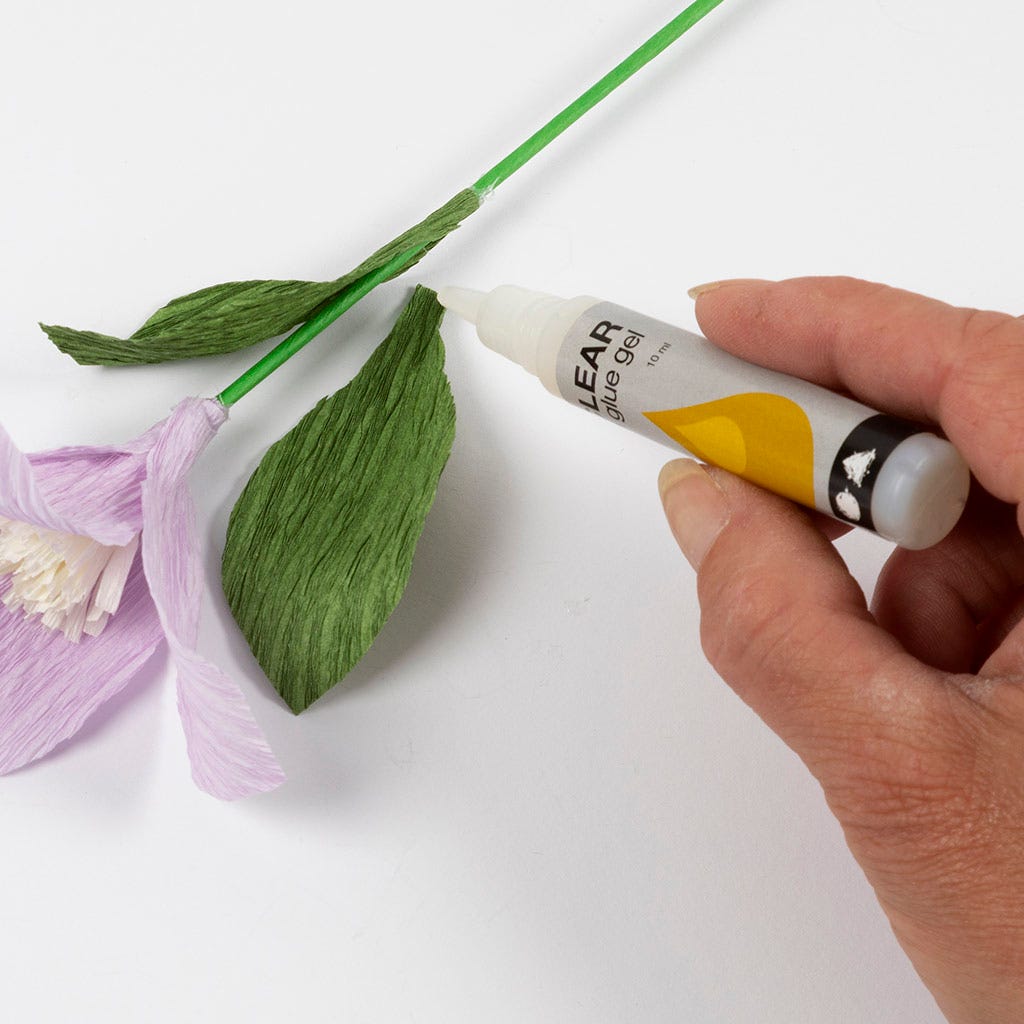 8
Glue the leaves onto the stem.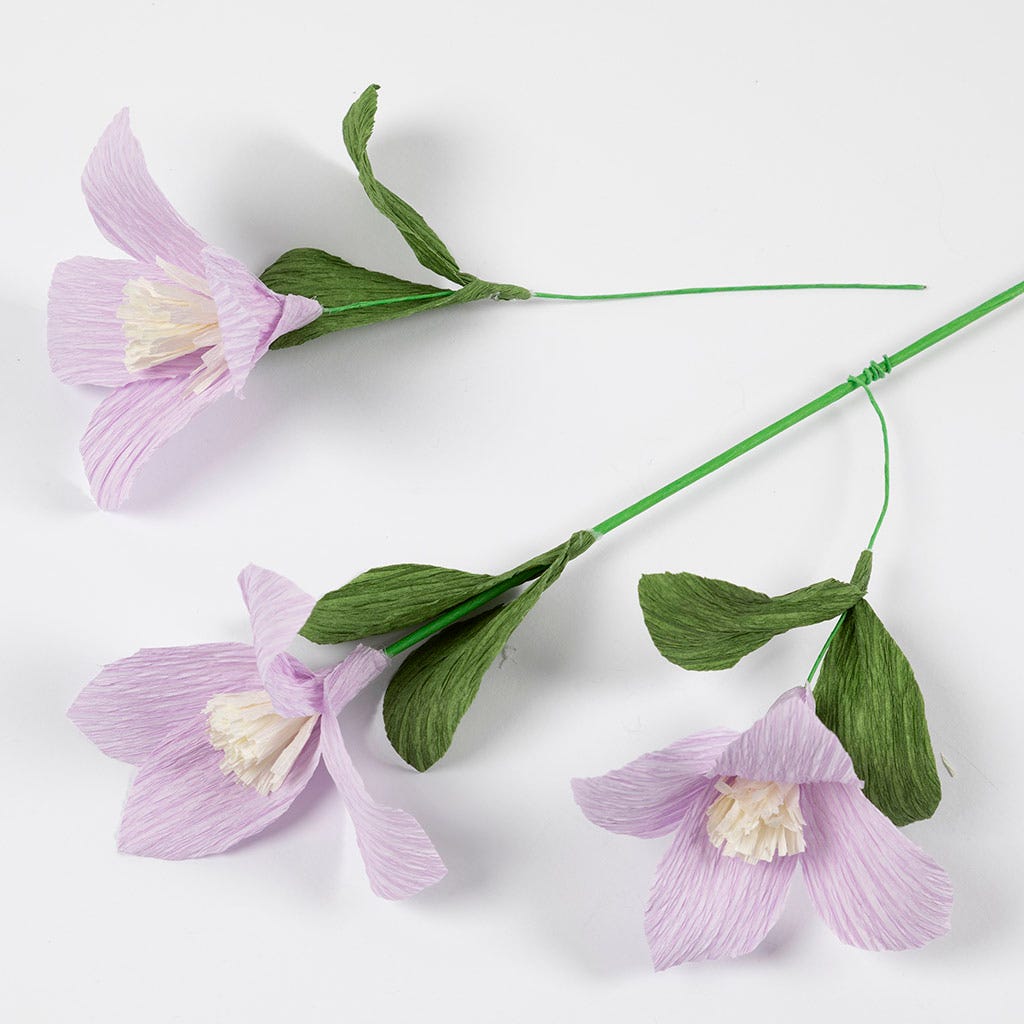 9
Cut the thin stem in half and then make two flowers in the same way as the first one. Wrap the two finished flowers around the thick stem.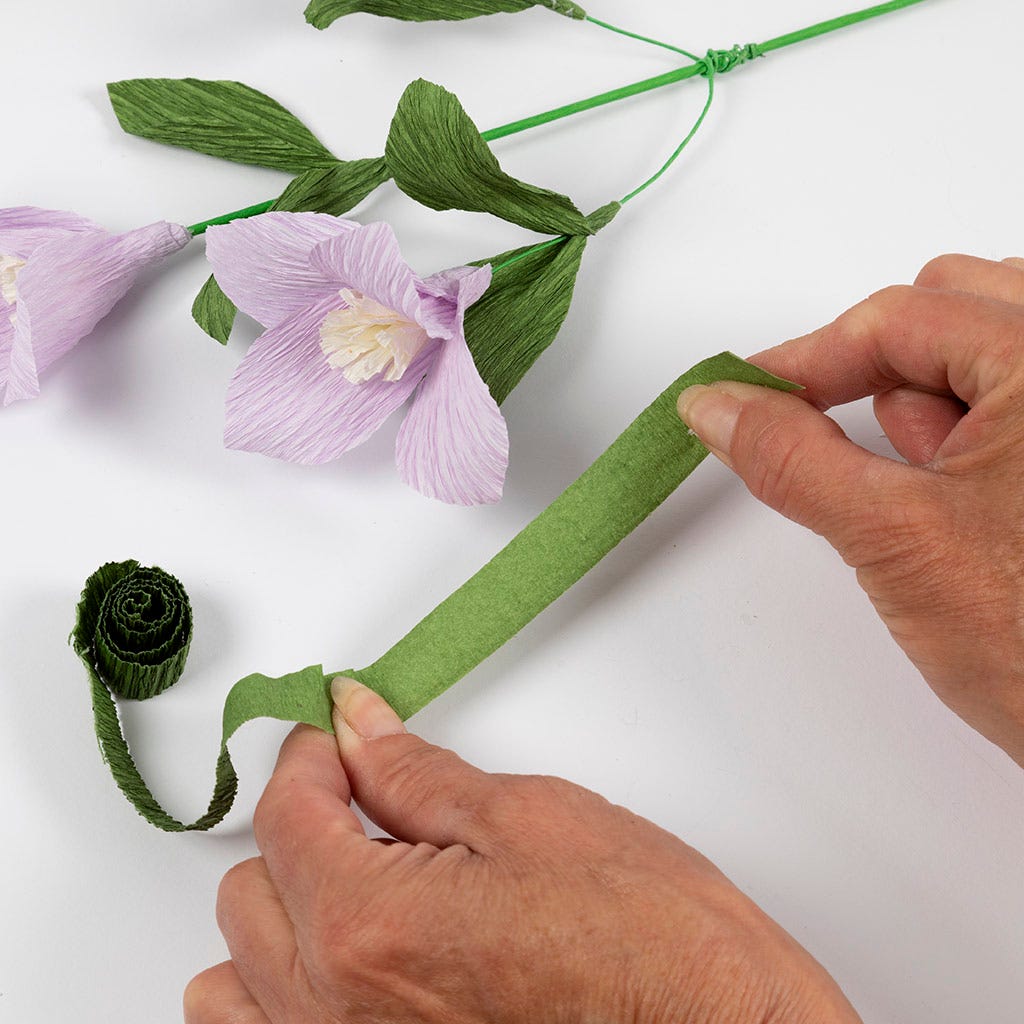 10
Stretch out the 1 x 30 cm piece and wrap it around the stems.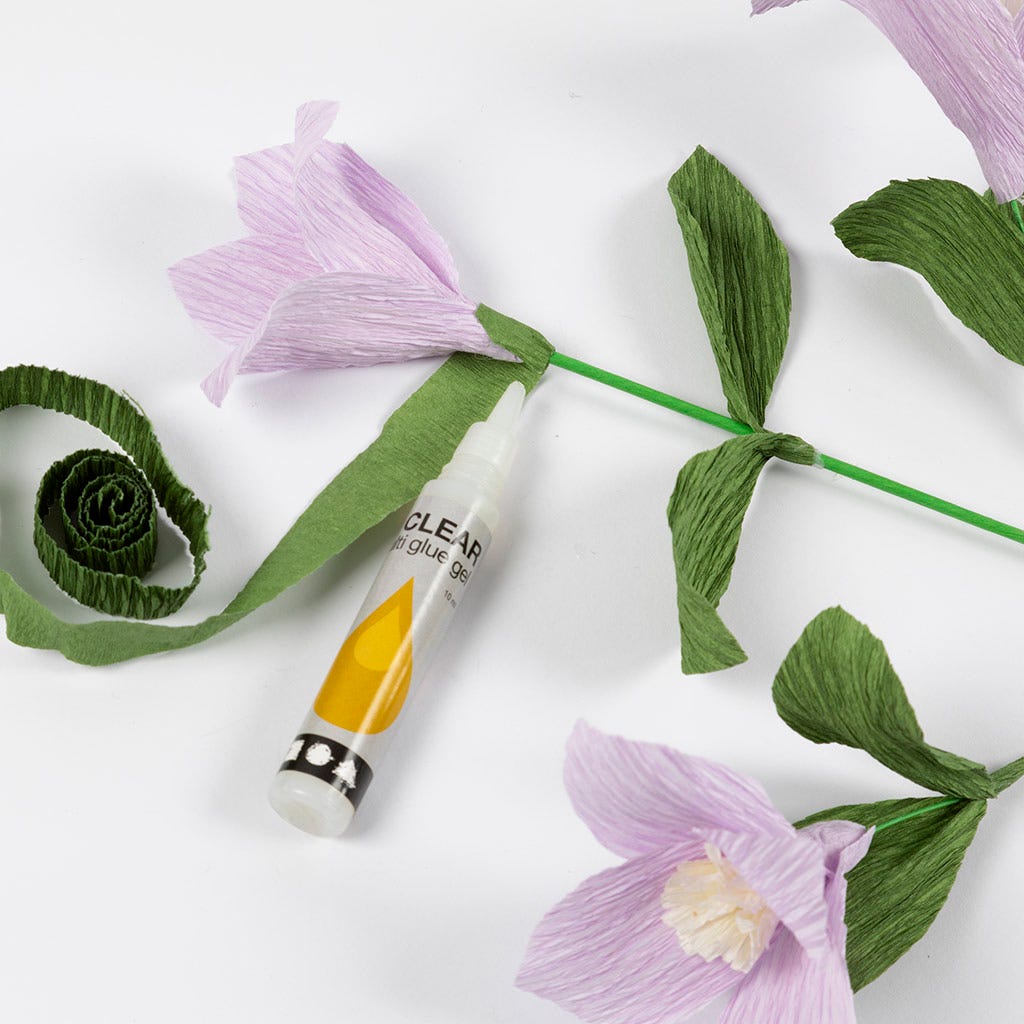 11
Glue on the piece and start at the top of the flower.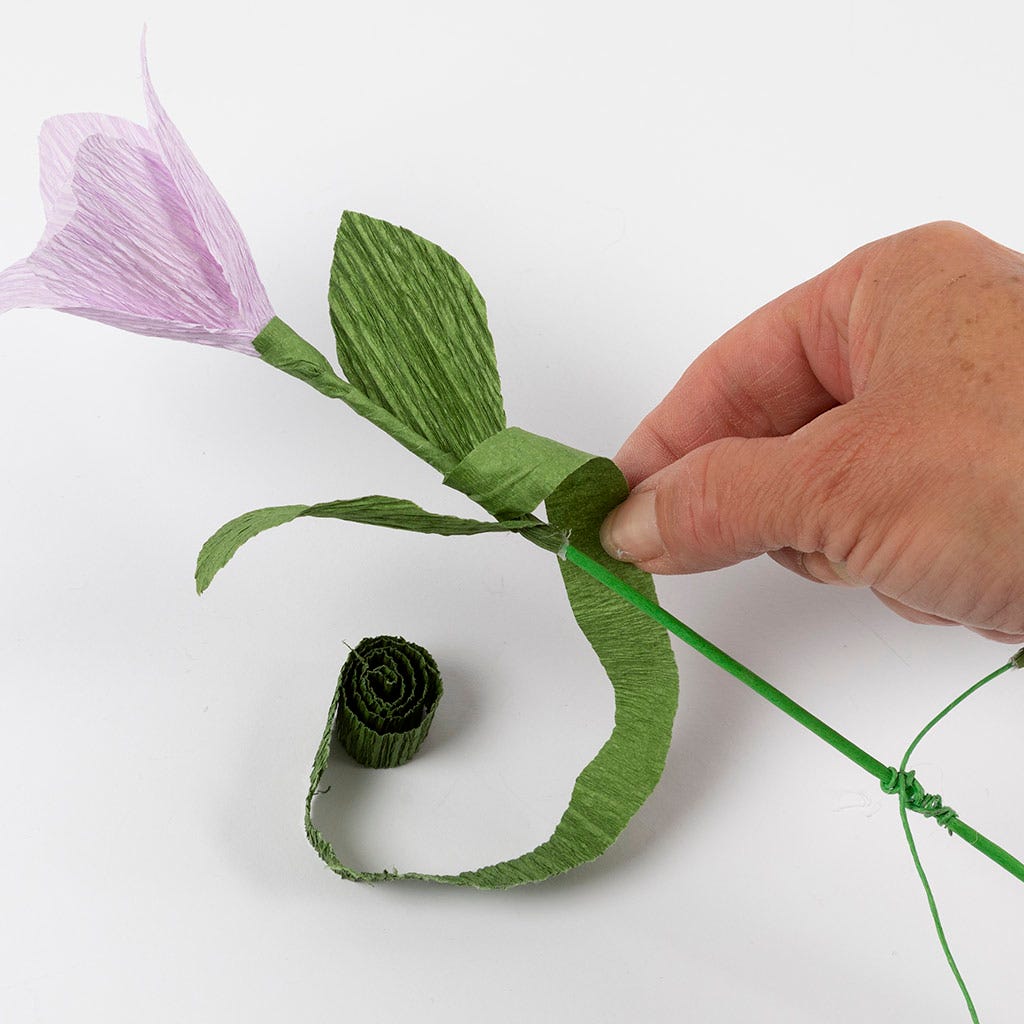 12
Wrap the piece downwards around the stem and between the leaves. Apply a little glue as you go.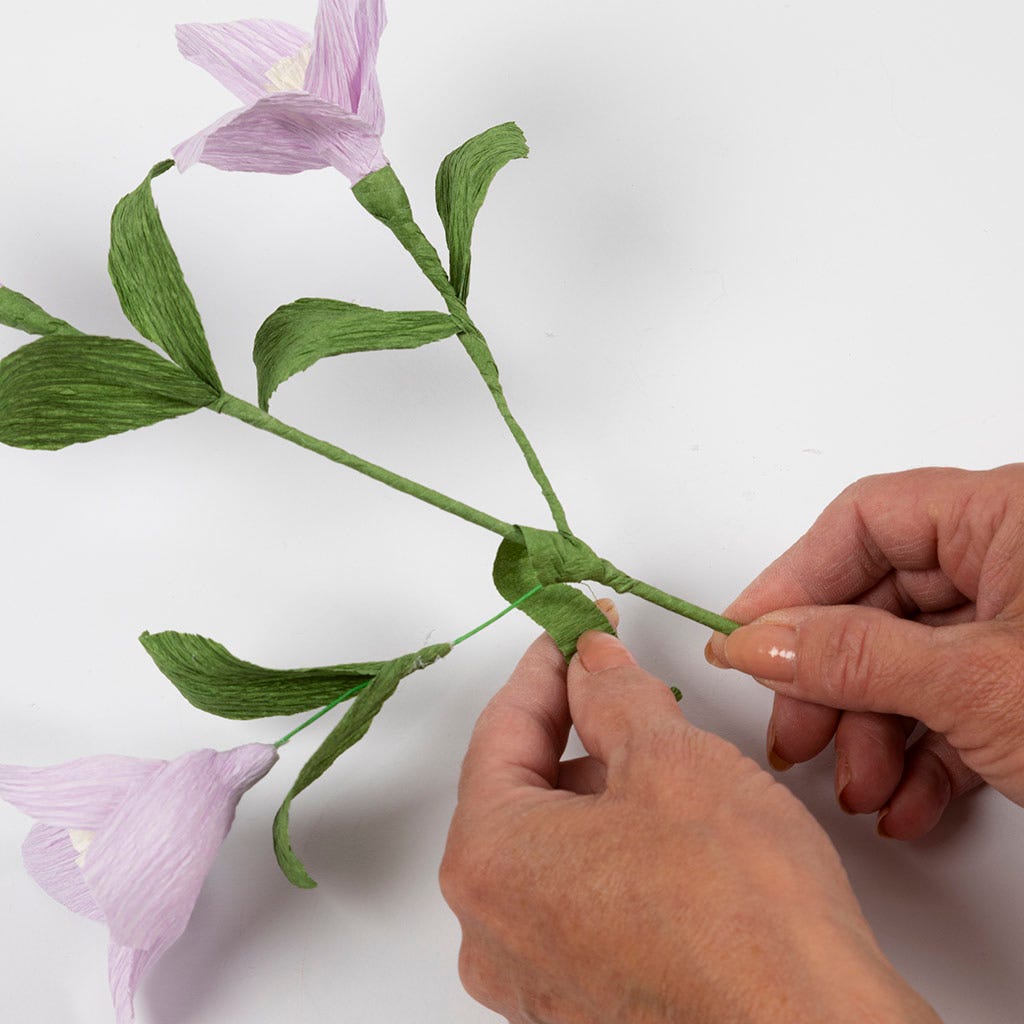 13
Repeat for the two flower branches.
Template
Print the template here.
Attached file:
Download