Keyring Fobs with Pom-Poms
Keyring Fobs with Pom-Poms
These keyring fobs are decorated in the same fashion with pom-poms made from yarn. All are attached onto thick cotton cord and three of the keyring fobs are decorated further with a single bead. How to do it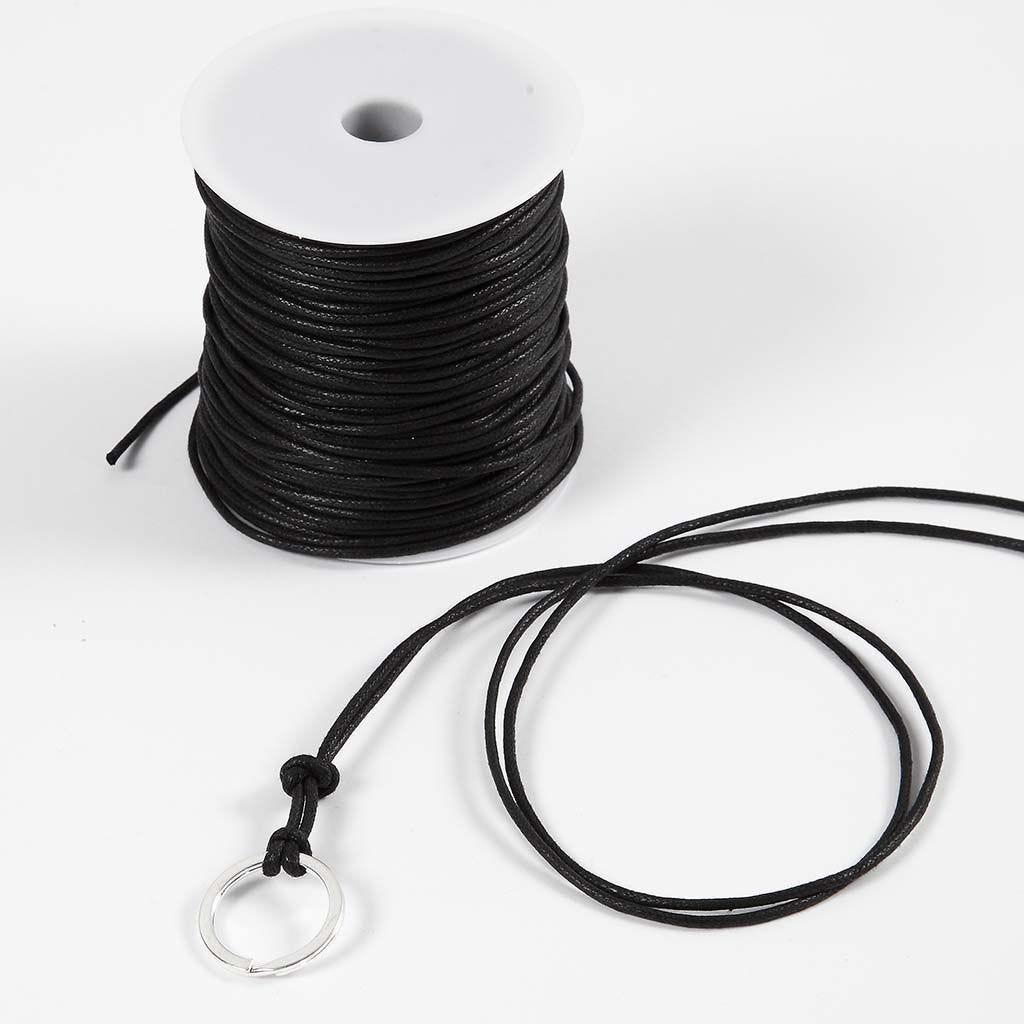 1
Cut a 65 cm piece of cotton cord, double it over and attach it onto a split ring. Tie another knot where you want to attach the pom-poms later.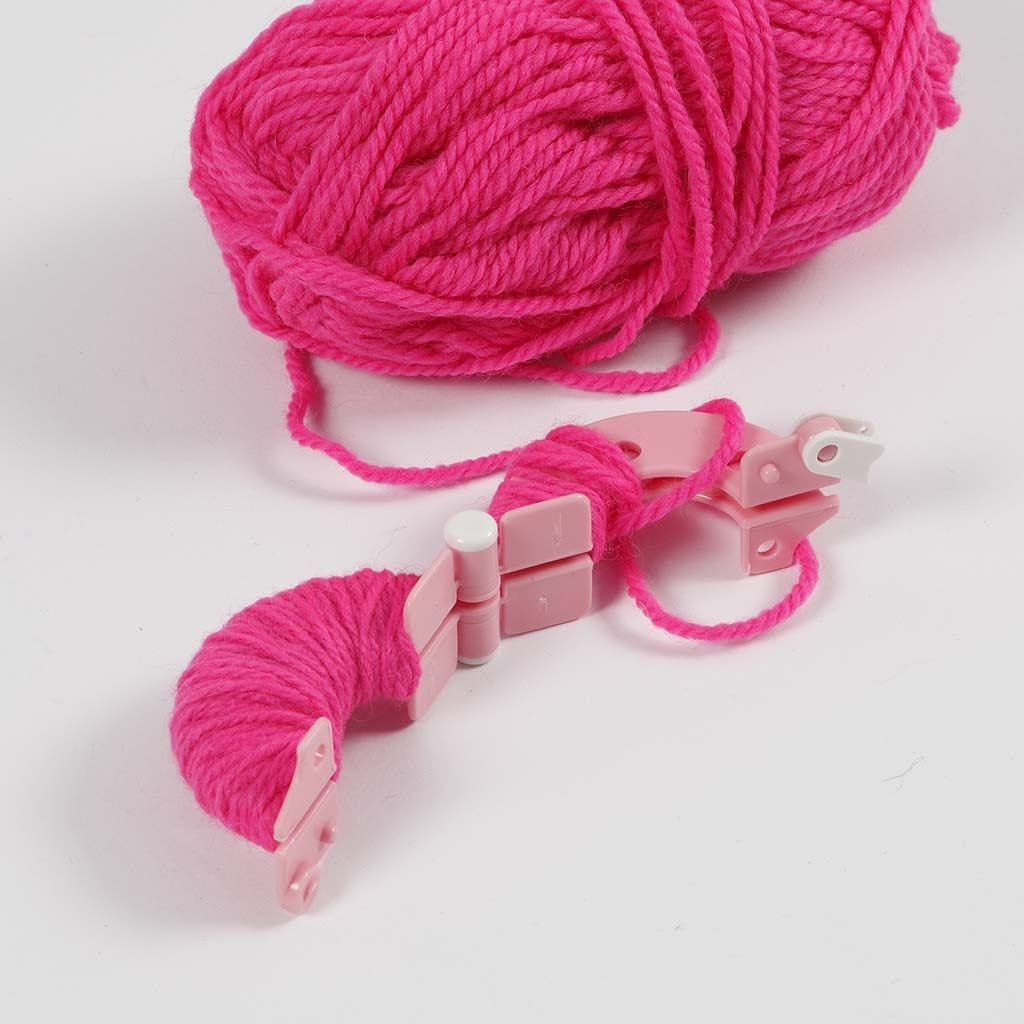 2
Make a pom-pom from yarn. We have used the smallest of the pom-pom makers from the set of four different sizes (item No. 46135). Wind the yarn several times around each part of the two-part pom-pom maker.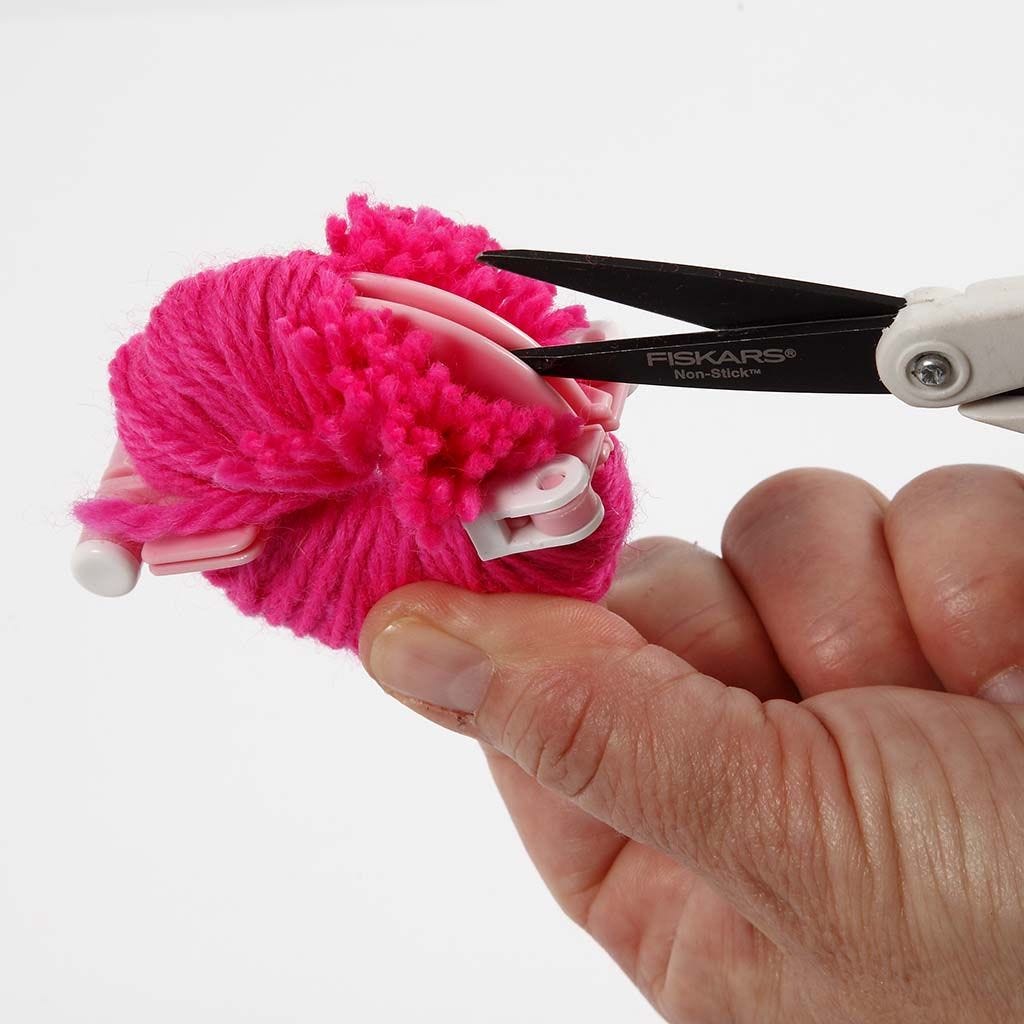 3
Close the pom-pom maker and cut open the yarn along the groove.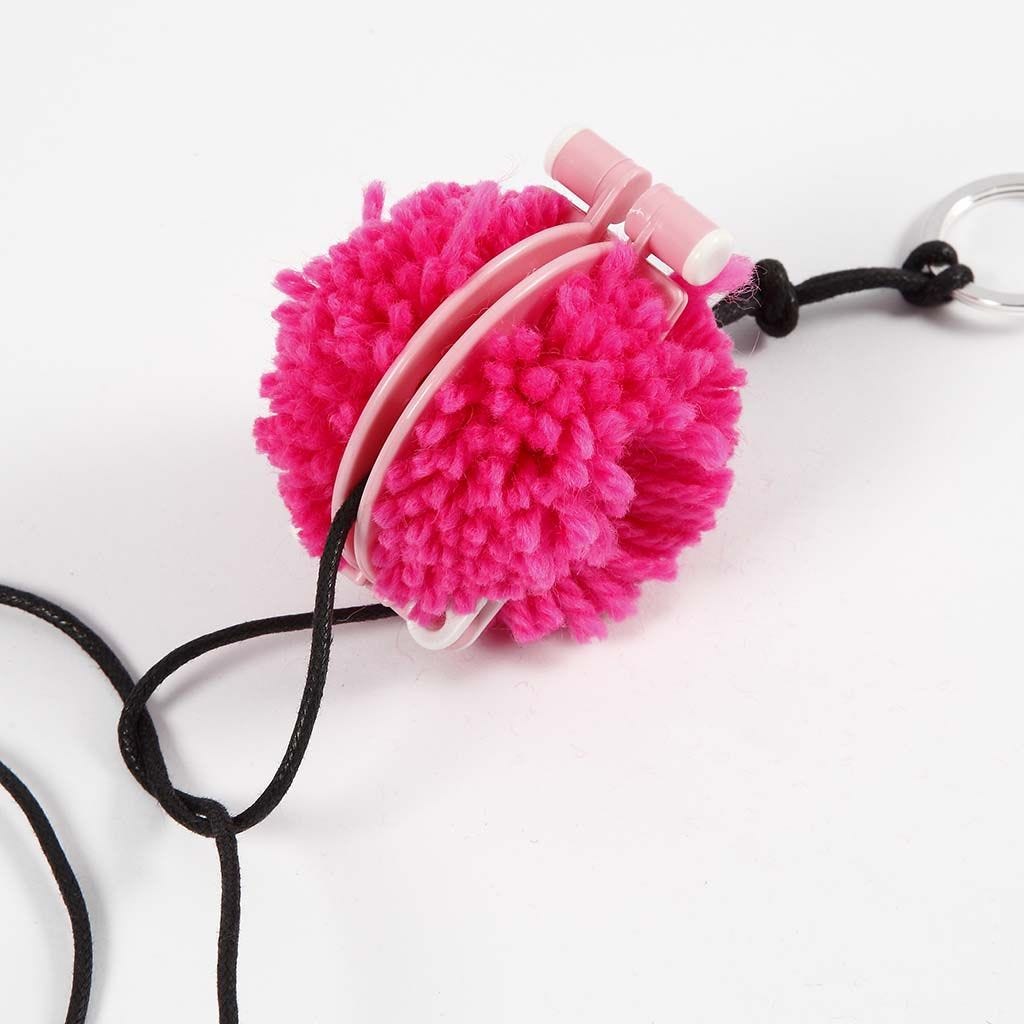 4
Tie the doubled-over cord in the split ring onto the groove in the pom-pom maker with two knots and remove the pom-pom maker. Tie a knot close to the pom-pom.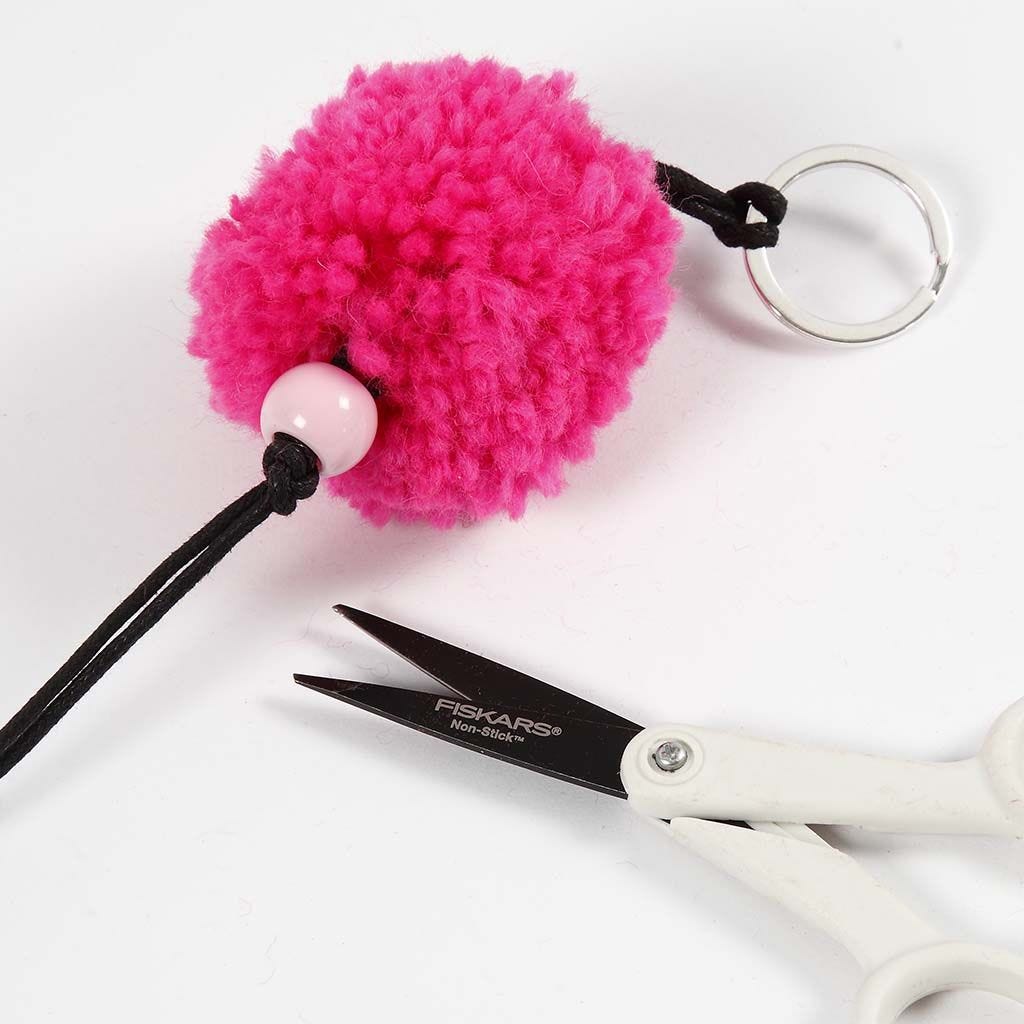 5
Thread one or more beads onto the doubled-over cord and finish with a knot. Trim the two cord ends.