This bird is shaped around a polystyrene egg using unprinted newsprint and tied in place with floral wire.The paper is glued with VTR adhesive. Then it is painted with Plus Color craft paint.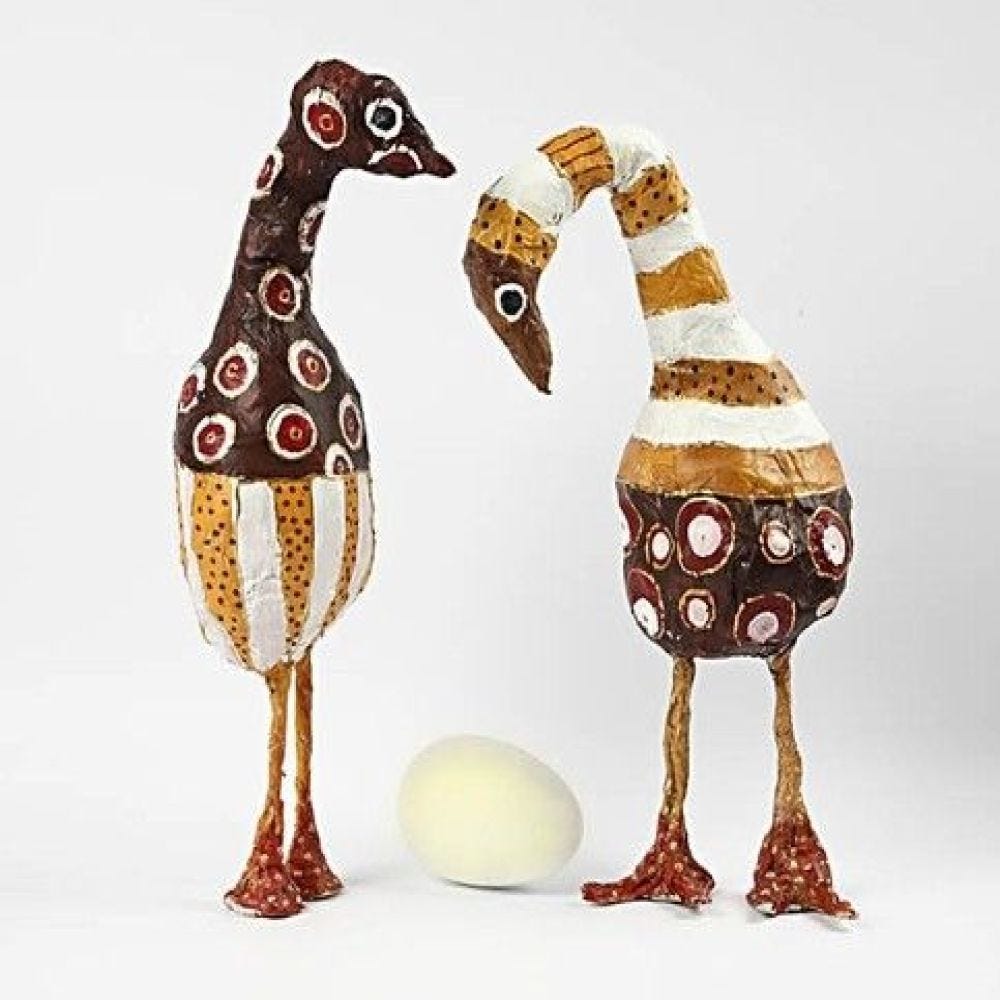 How to do it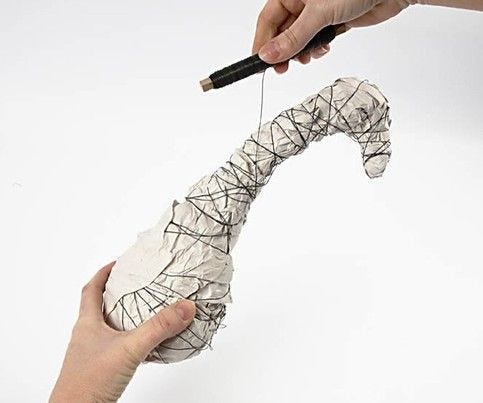 1
Curl the newsprint together over a polystyrene egg and shape the bird roughly, apply wire and tie it tightly around the bird whilst applying more paper. Shape and twist until you have a proper bird shape. Balance is important. Poke a hole with a pair of scissors for legs, insert the legs through the hole and fix them in the polystyrene egg.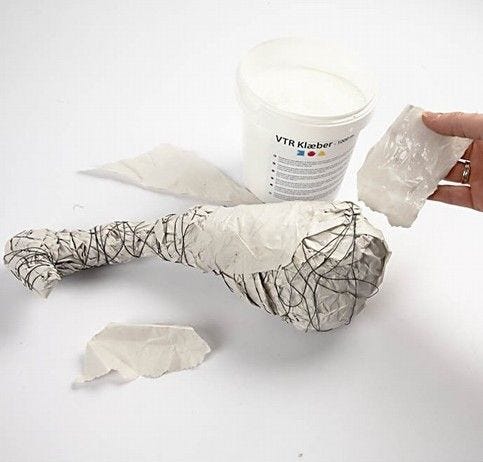 2
Now apply a layer of paper soaked with VTR adhesive over the bird's body and build the bird up. Apply paper around the legs. Balance the bird and build large feet if necessary so that it balances.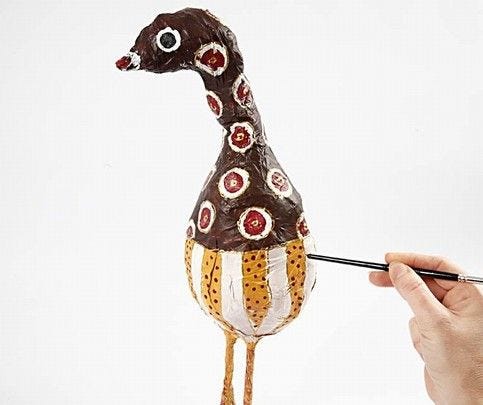 3
When the bird is finished and thoroughly dry, paint it with Plus Color craft paint.
Copyright © 2013-present Magento, Inc. All rights reserved.