Christmas motifs made from BioBeads
Christmas motifs made from BioBeads
Build 5 different Christmas motifs on peg boards with BioBeads. Make a Christmas car, a snowman, a reindeer, a Christmas present and an elf. All the motifs are placed on a peg board and ironed together under a piece of baking paper.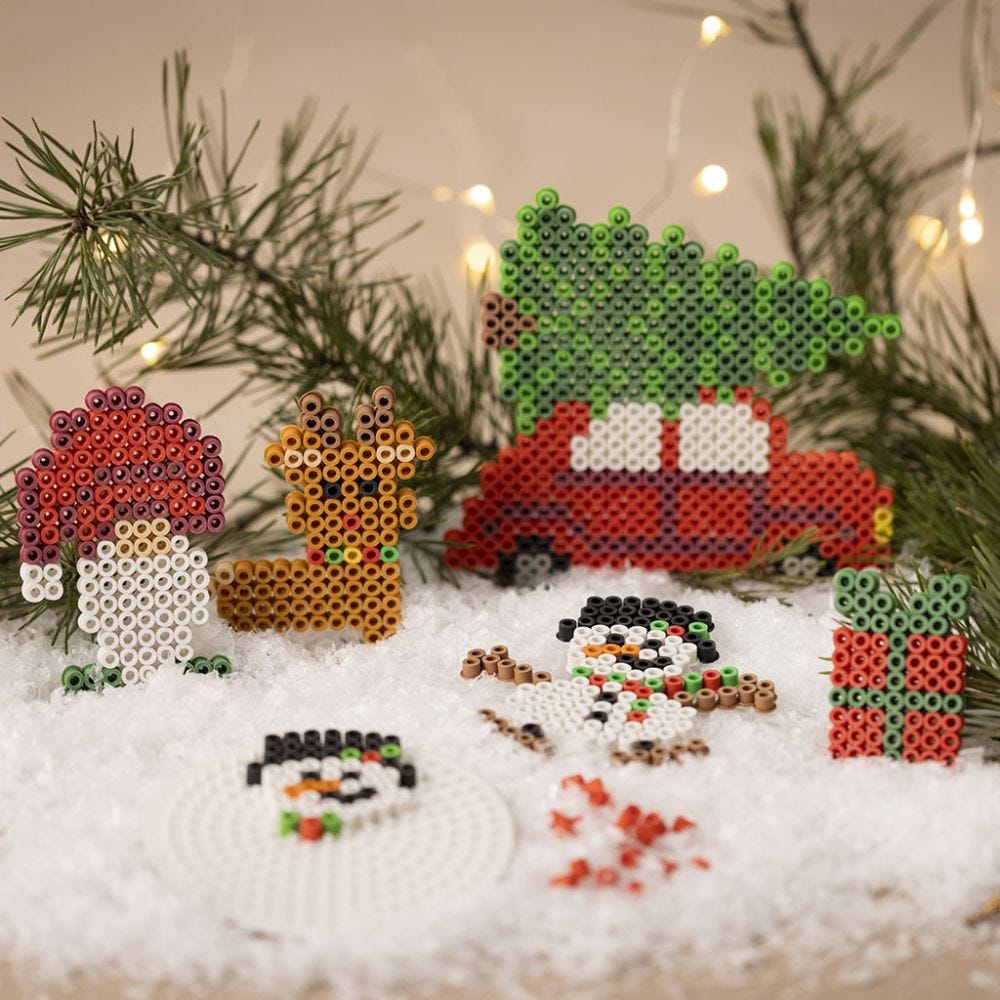 How to do it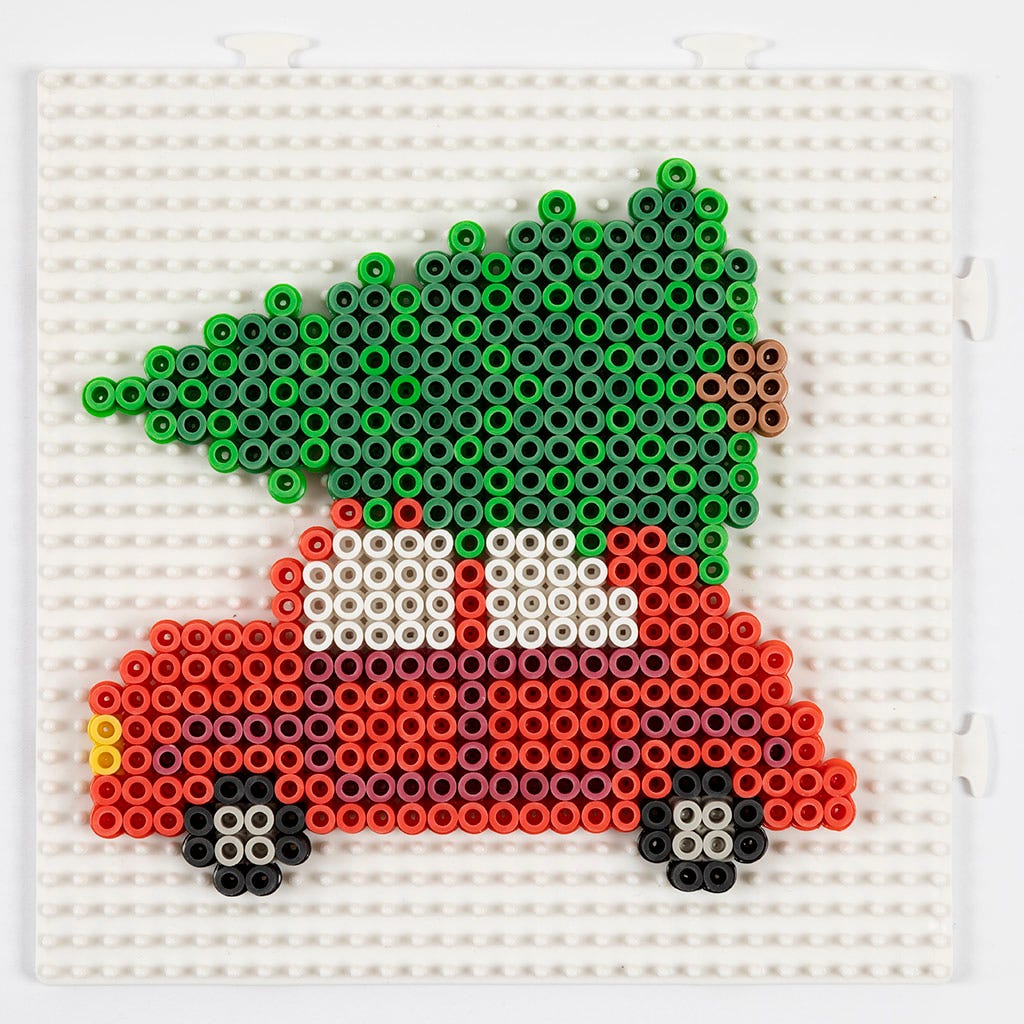 1
Place the beads on the peg board that matches the specific Christmas motif. Here you can see a Christmas car on a square peg board.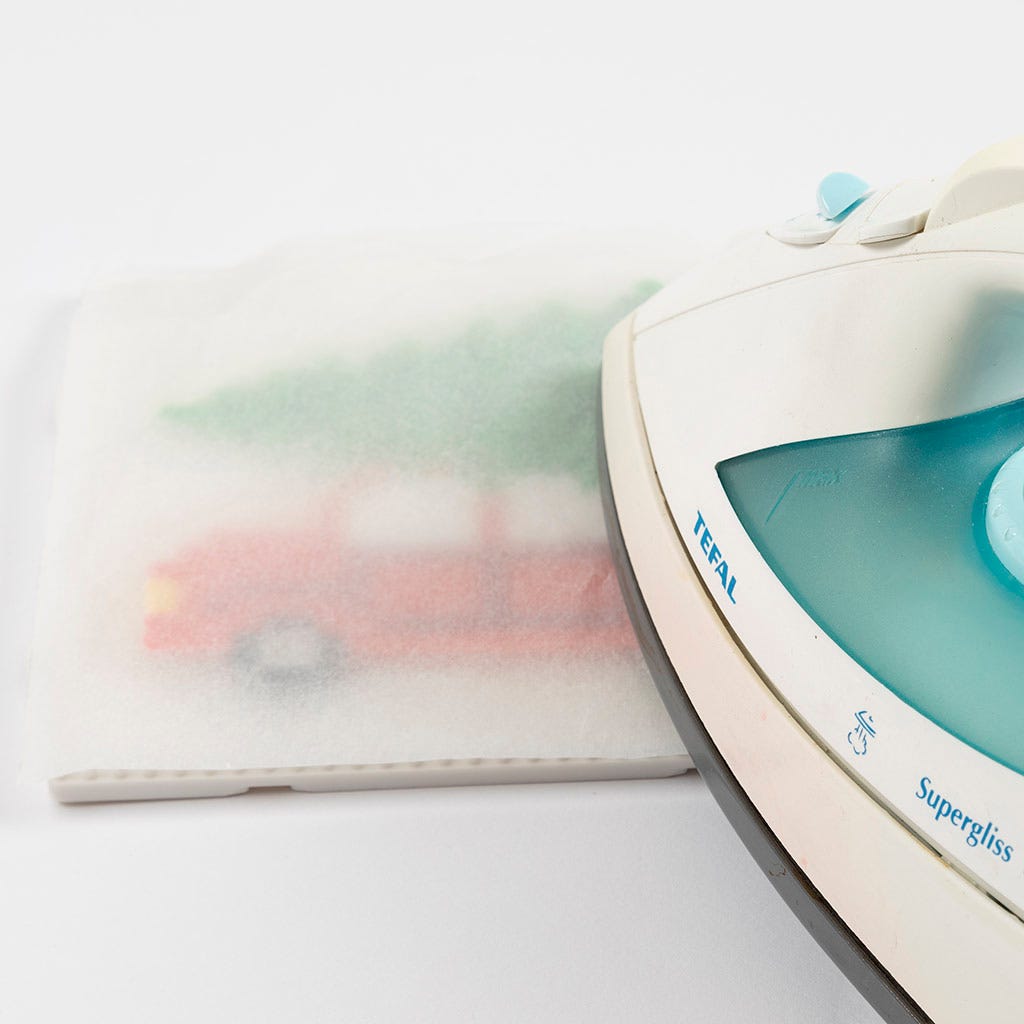 2
Set the iron to a cotton setting and fuse-melt the beads together – remember to place baking paper over the bead motif.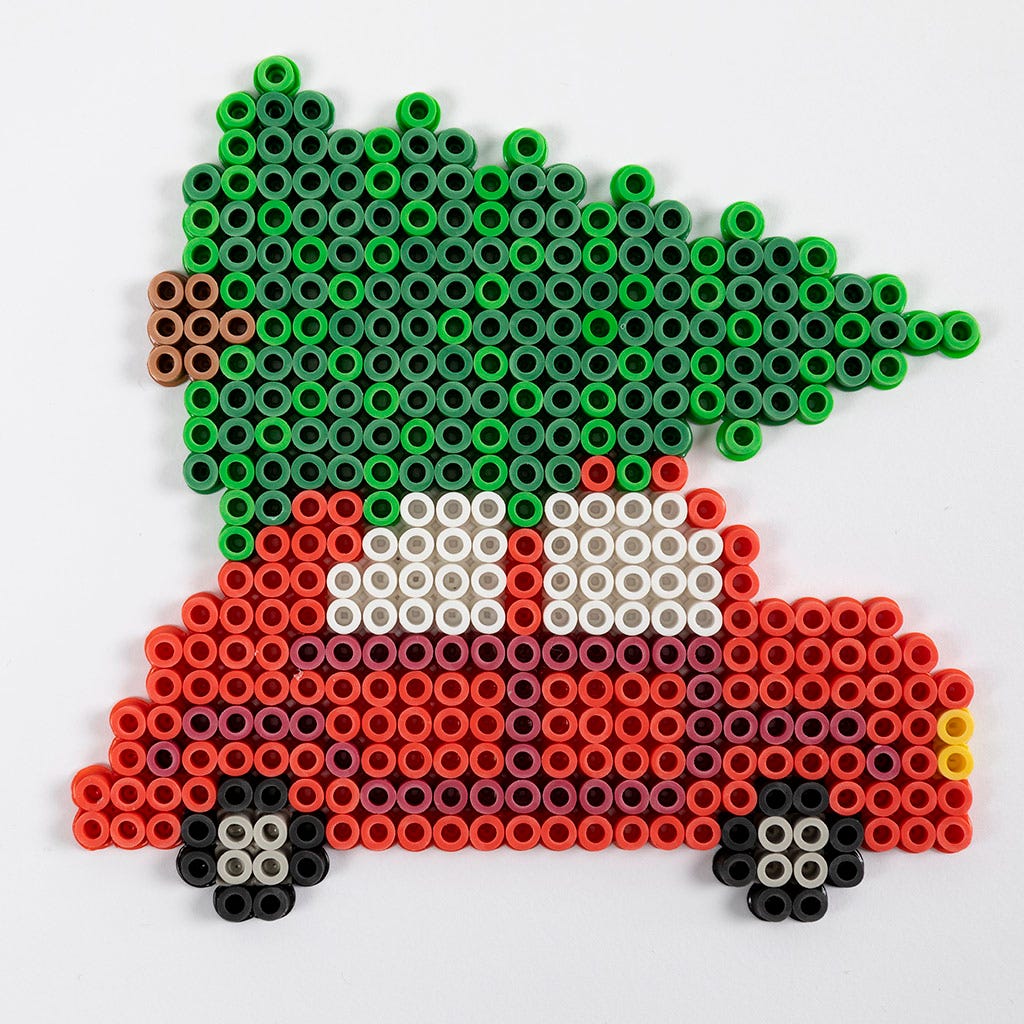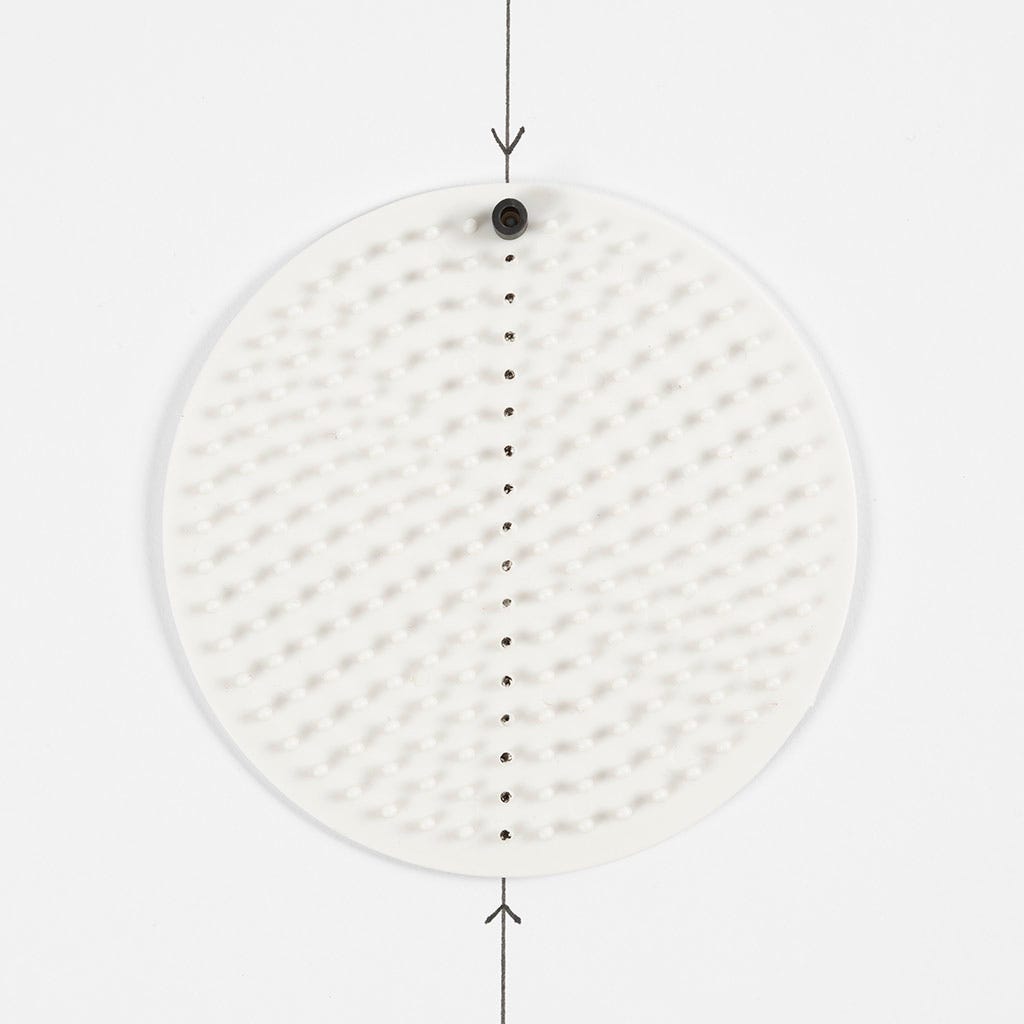 4
Make the snowman on the round peg board. Start in the middle of the board to ensure that the pattern fits.