An Advent calendar from 24 small papier-mâché houses and trees
Decorate 24 papier-mâché boxes for presents with a Plus Color Marker, ribbon and snow. Use the boxes as an Advent calender containing small presents or sweets.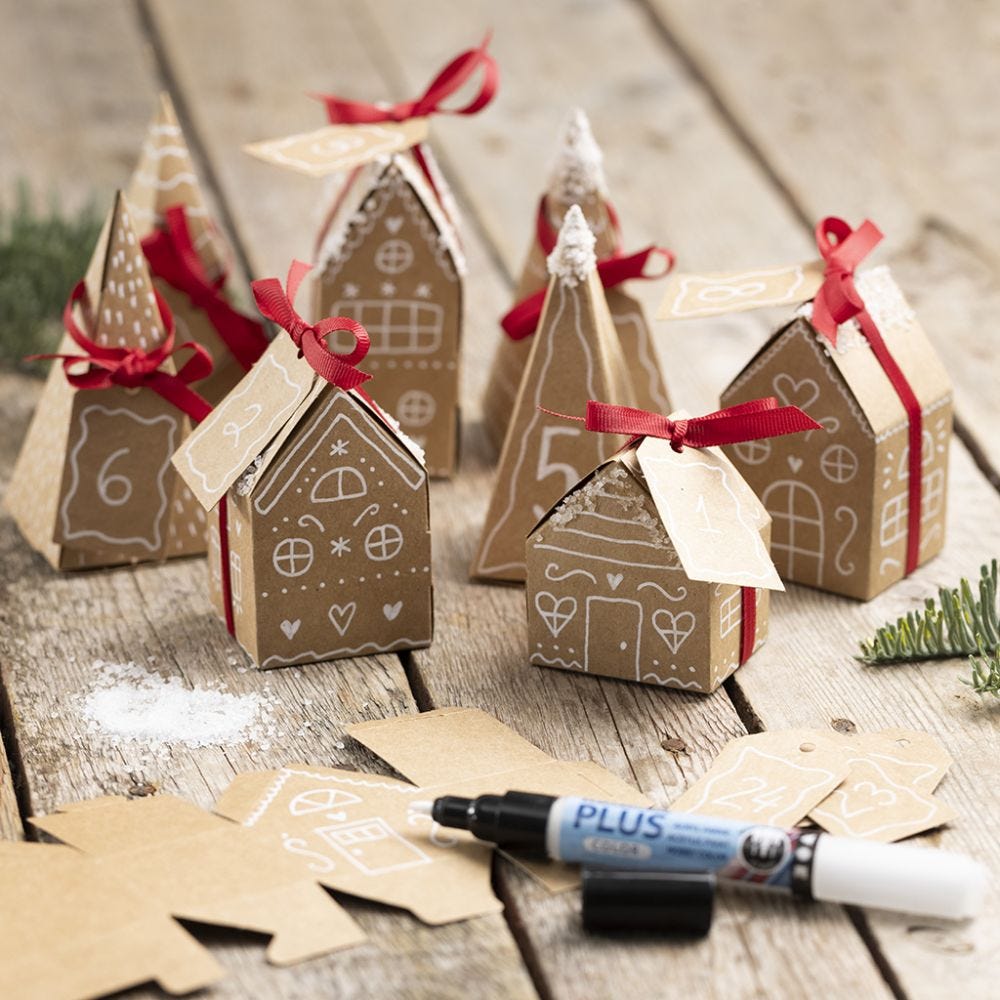 How to do it
1
Decorate the unassembled boxes with a Plus Color marker.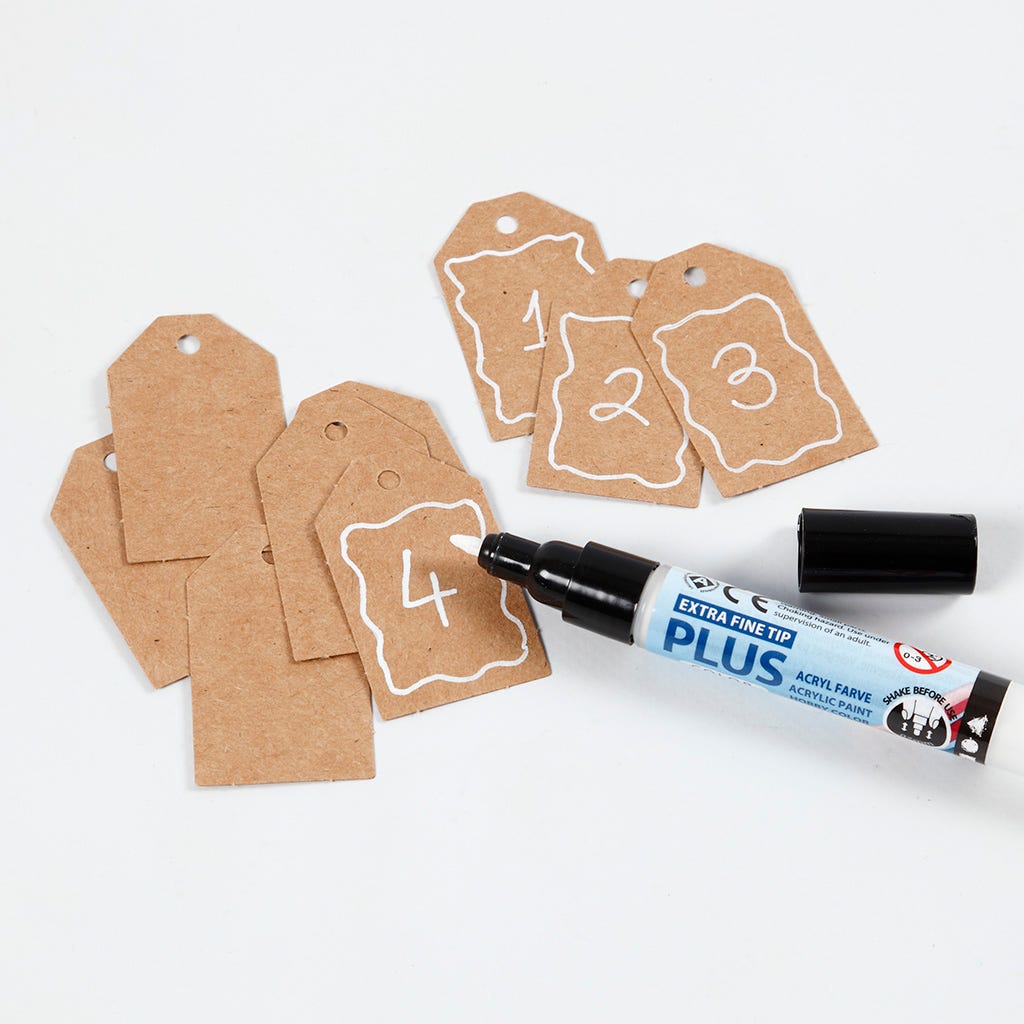 2
Write numbers 1-24 on the supplied manilla tags.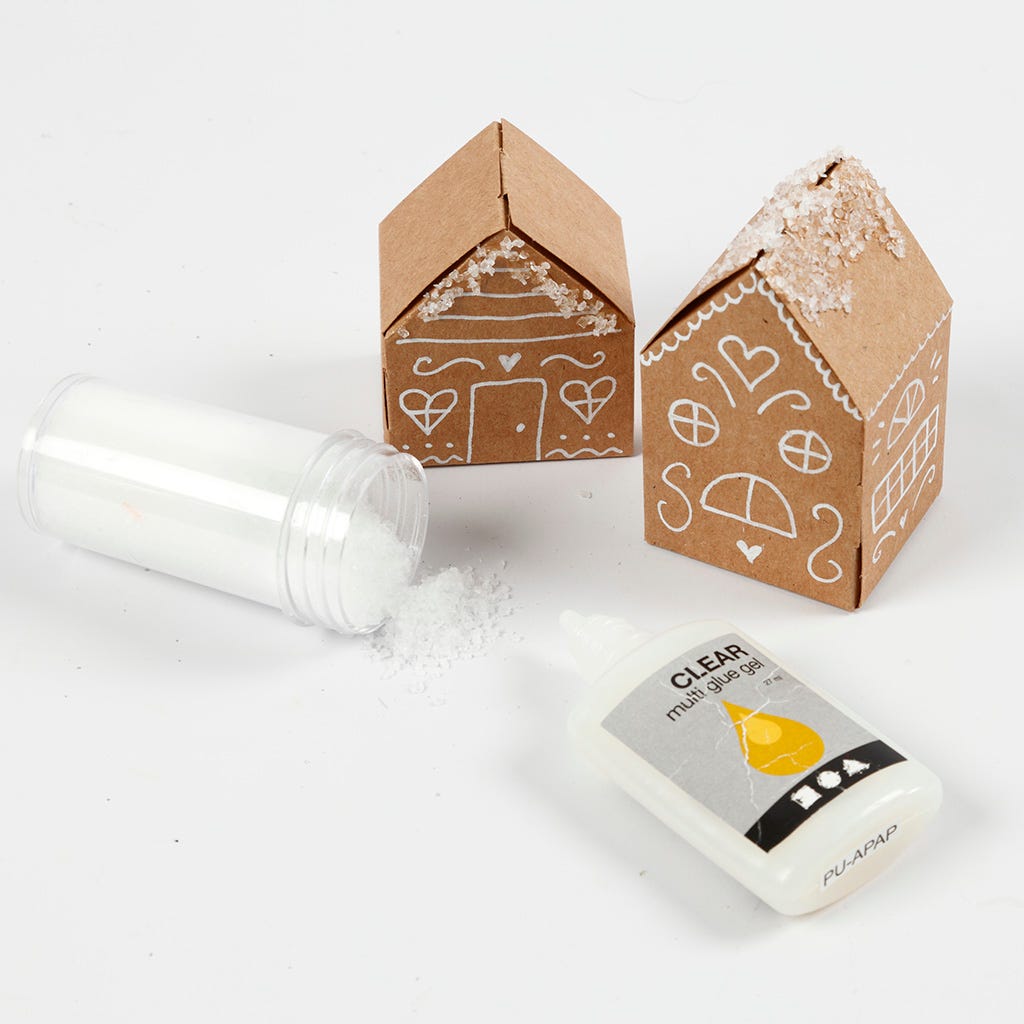 3
Assemble the boxes and decorate them with Clear Multi glue gel and artificial snow.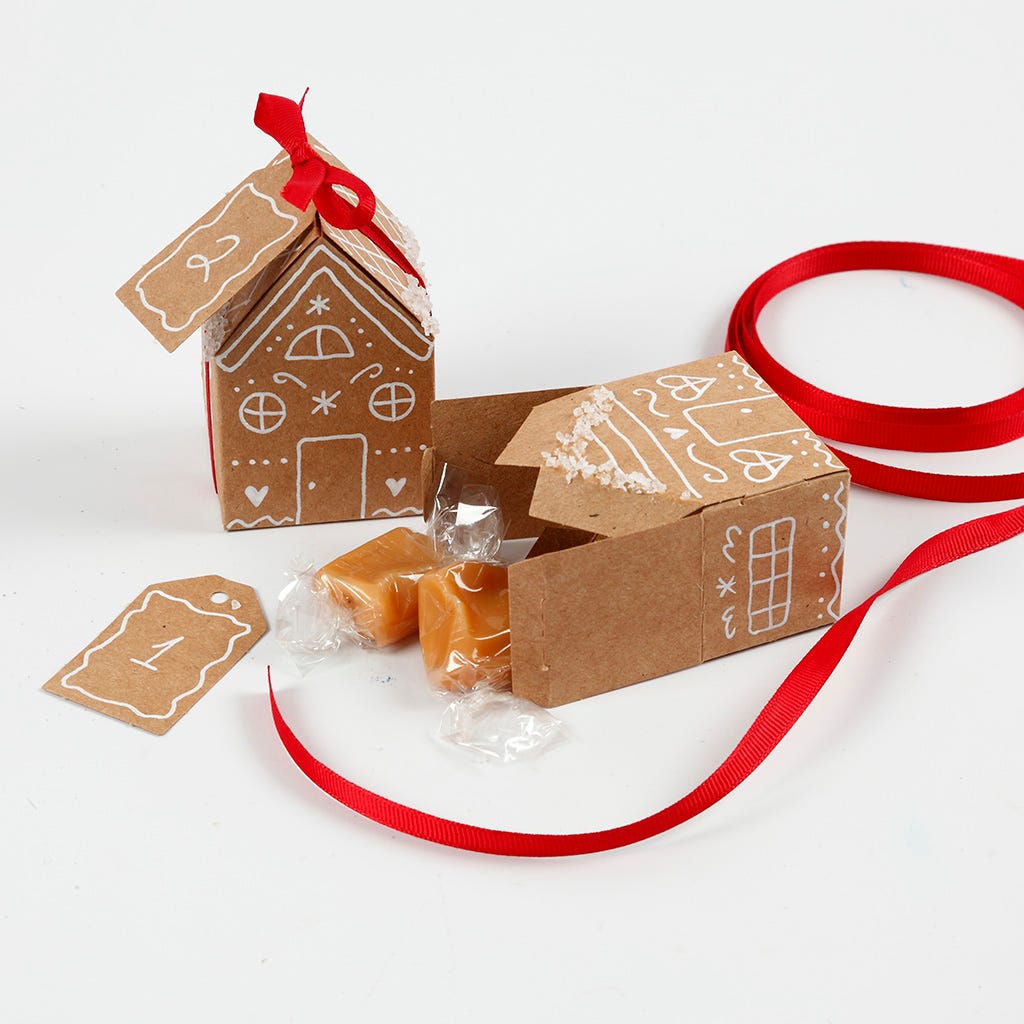 4
Fill the boxes with presents and sweets. Tie a ribbon around the box with a tag.