Christmas figures made from BioBeads
Christmas figures made from BioBeads
Build 5 different Christmas motifs on peg boards with BioBeads. Make a Christmas tree, a Santa, a Christmas heart, a Christmas stocking and a reindeer.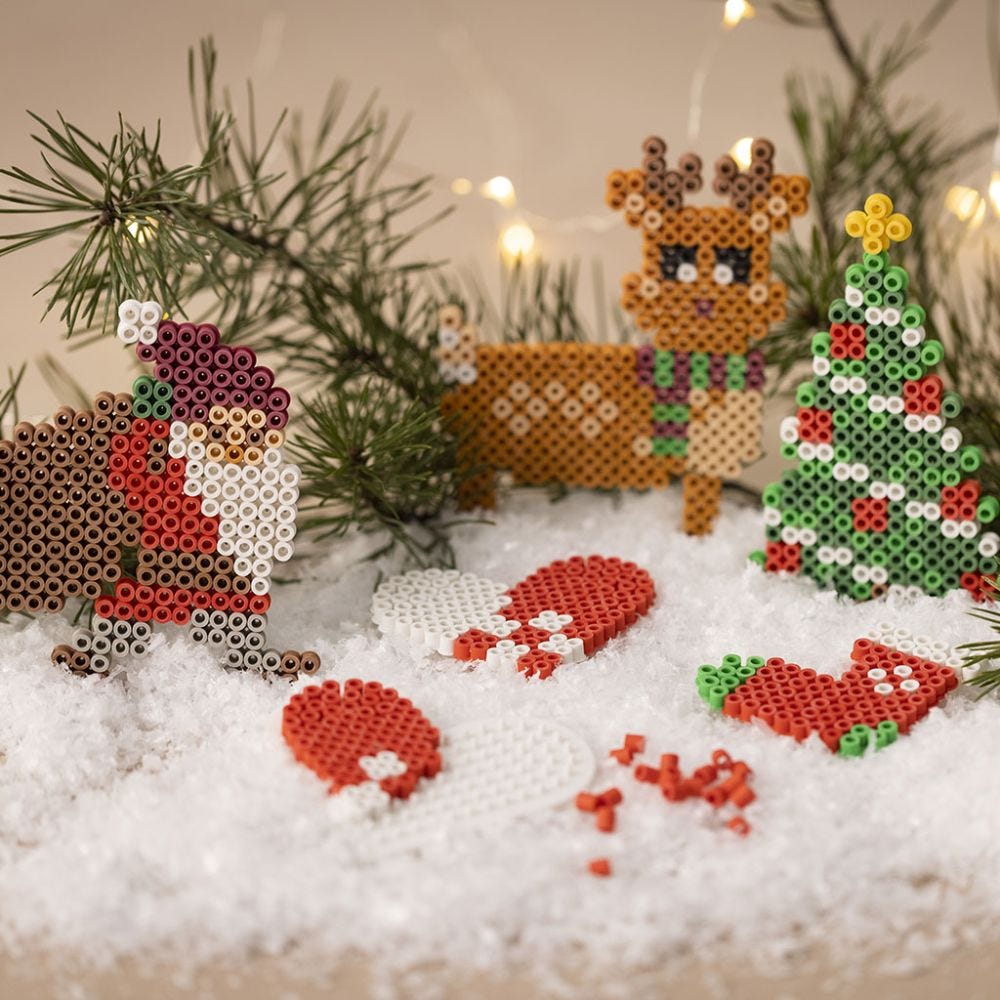 How to do it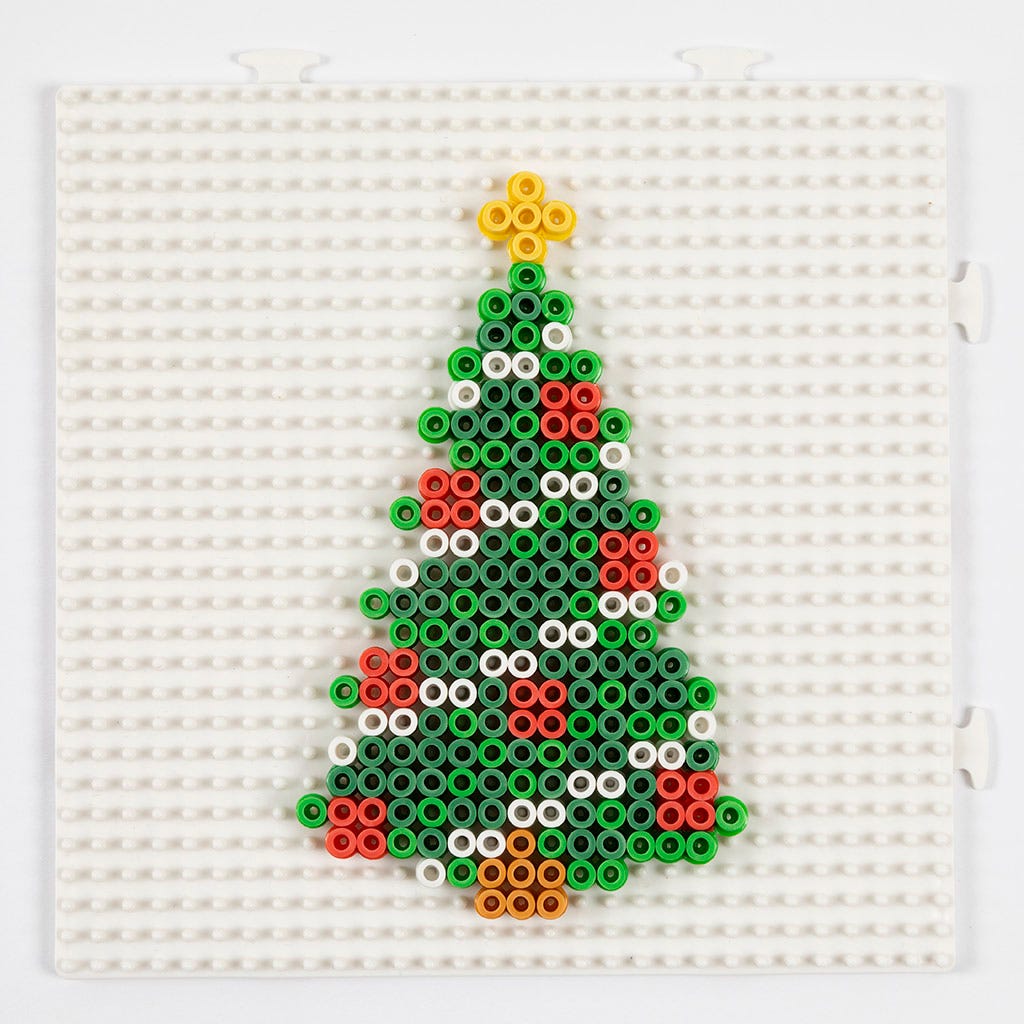 1
Christmas tree on a peg board.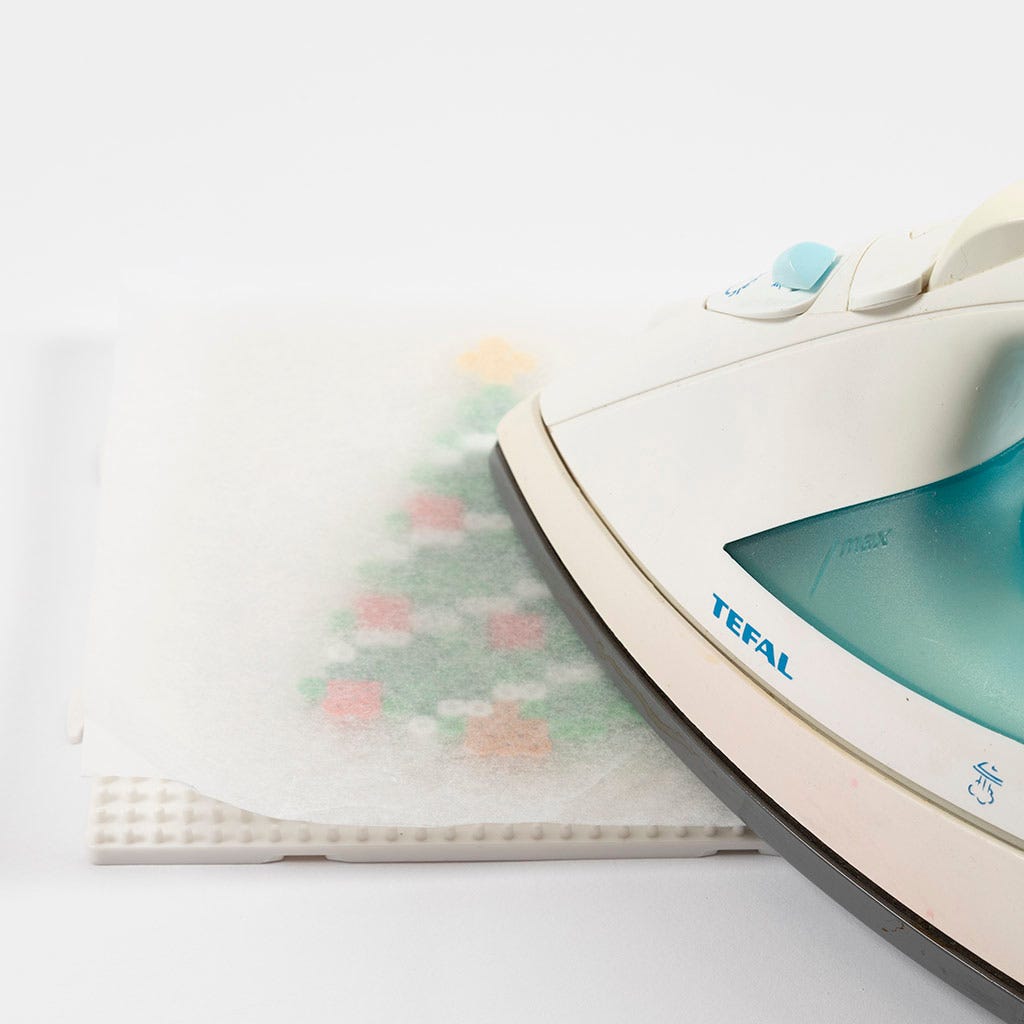 2
Set your iron to cotton setting, place a piece of baking paper over the beads and fuse them together.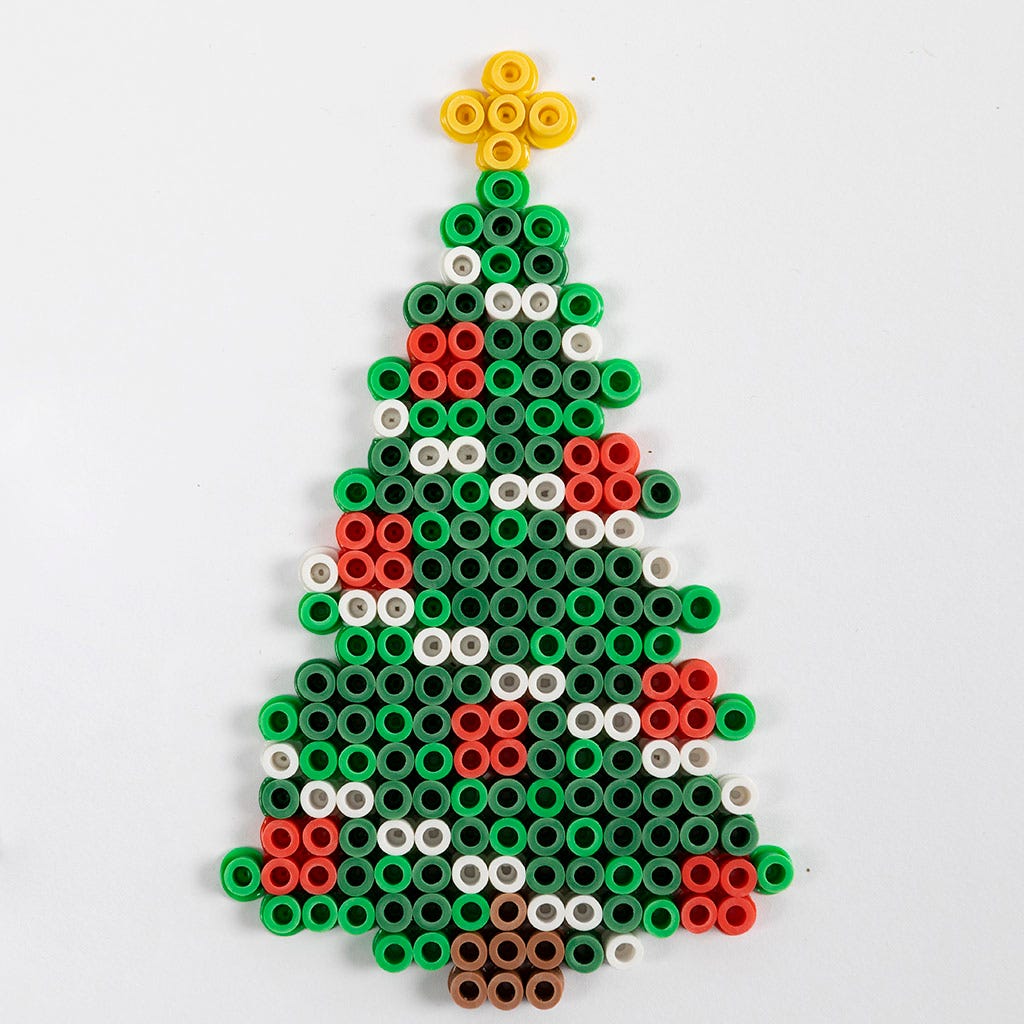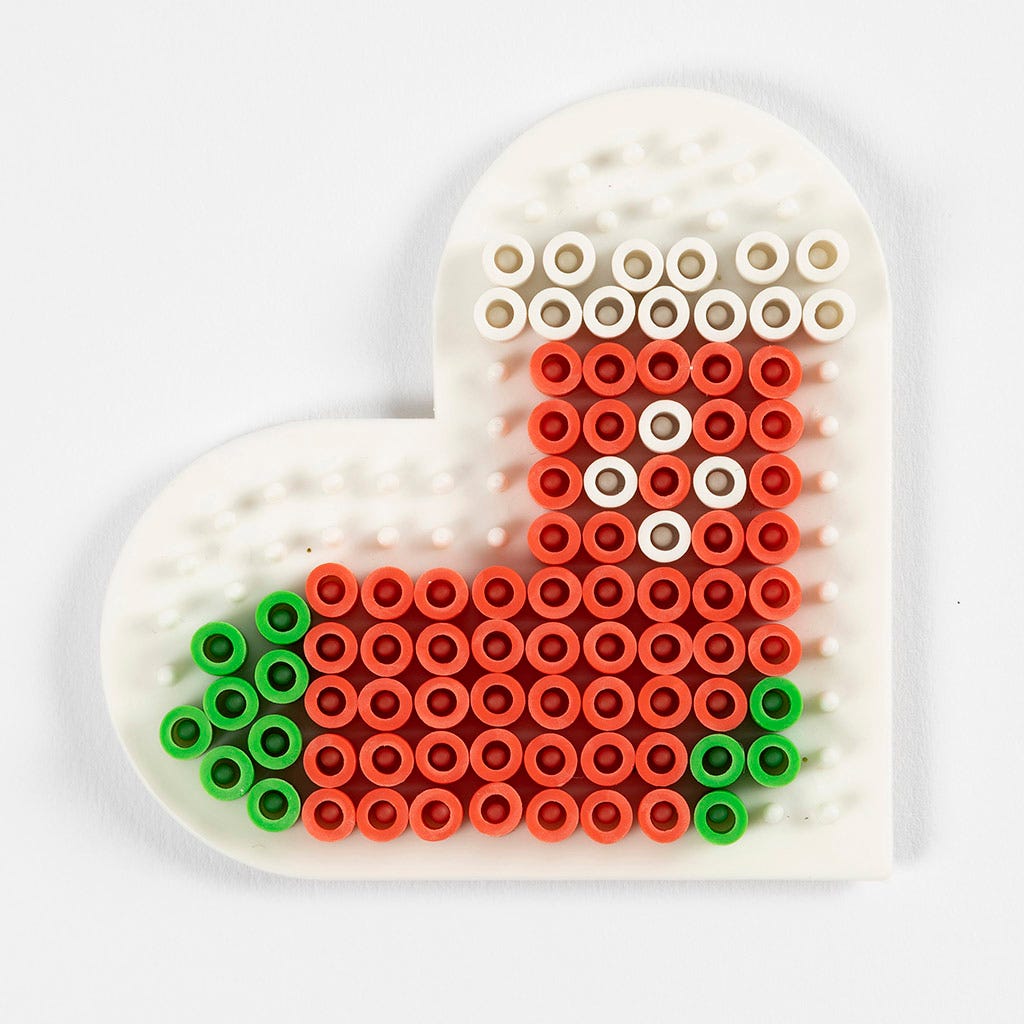 4
Make a Christmas stocking on the heart-shaped peg board.