Jewellery made from Articulated Metal Chains
Jewellery made from Articulated Metal Chains
Open the articulated chains, choose your desired length and attach a magnetic clasp. How to do it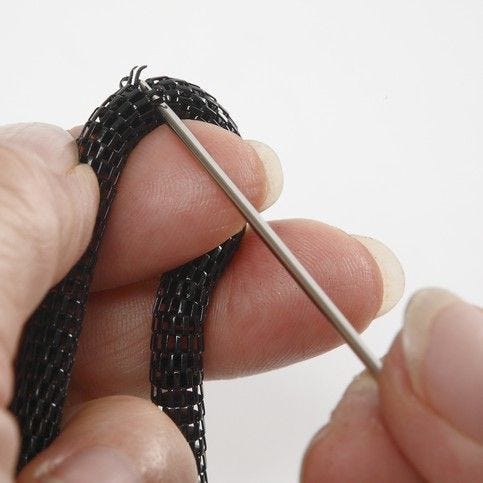 1.
Carefully open the three articulated chains with a darning needle. Choose your desired length (the chosen model is approx. 55cm long).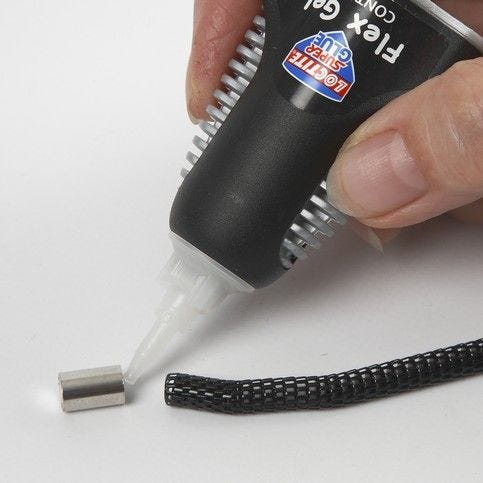 2.
Use Super Attak Instant glue for attaching the two-part magnetic clasp to each end of the broken articulated chain.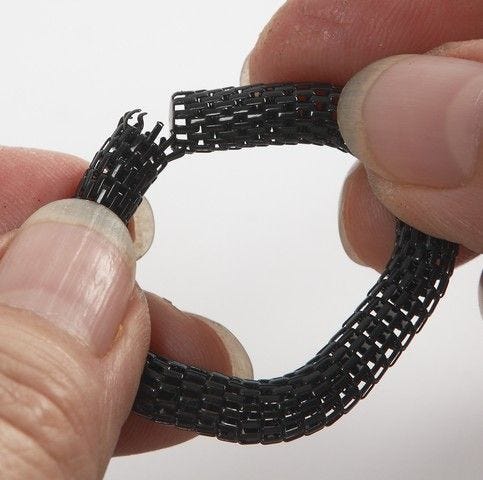 3.
The three small articulated pendant rings are assembled by attaching the broken joints in the offset holes in the other end. Use your fingers when pushing in the joints all the way around whilst at the same time rolling the chain lightly in order to ease each joint into place.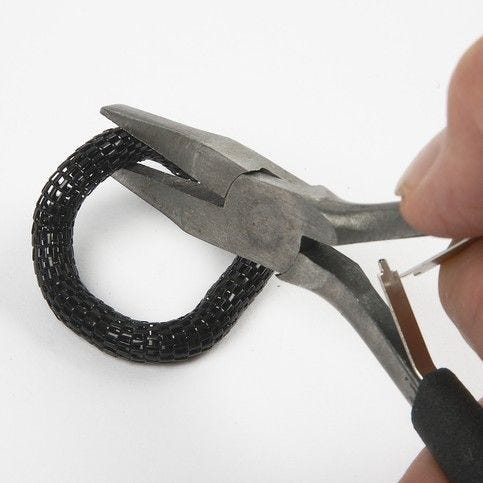 4.
Use flat nose pliers when pressing the joints together whilst turning the chain.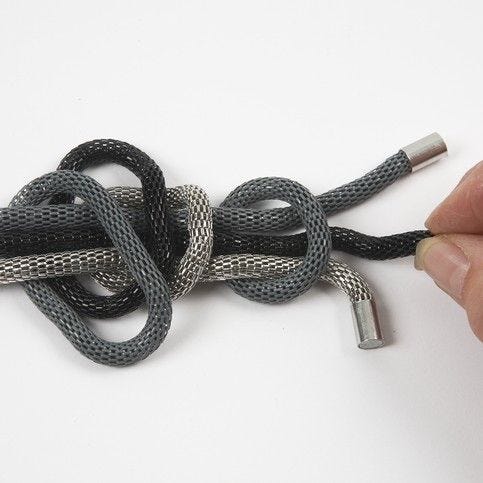 5.
Attach the seven differently sized rings onto the necklace as a pendant onto the three finished necklaces. NB! You may choose to make a matching bracelet using the same procedure as the necklace. The length should be approx. 20cm.