Jellyfish and Stinging Jellyfish made from Imitation Fabric
Jellyfish and Stinging Jellyfish made from Imitation Fabric
The jellyfish and the stinging jellyfish both with long tentacles are made from imitation fabric. The jellyfish are cut out and painted in different colours with A-Color metallic paint, stapled together and hung on a piece of elasticated beading cord which makes them look like they are "swimming". How to do it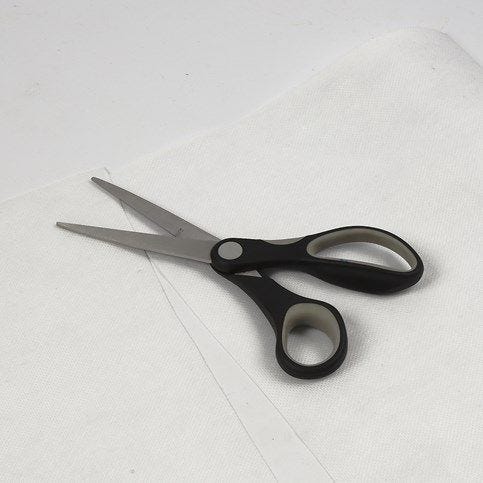 1.
Cut three equally large pieces of imitation fabric; for example 50 x 50cm.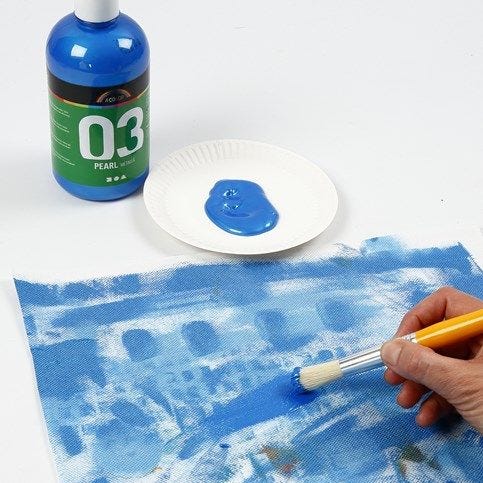 2.
Randomly paint the imitation fabric with A-Color metallic paint.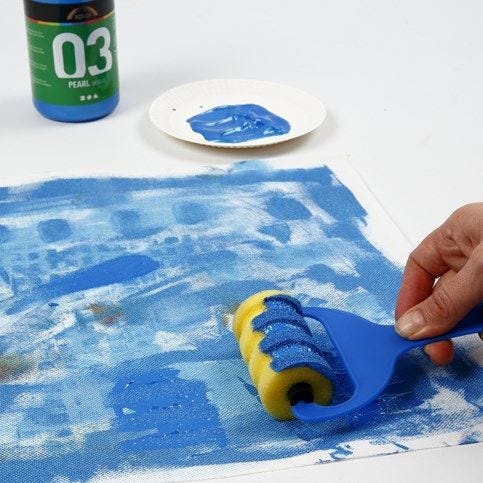 3.
Make patterns on the fabric using A-Color metallic paint and foam rollers.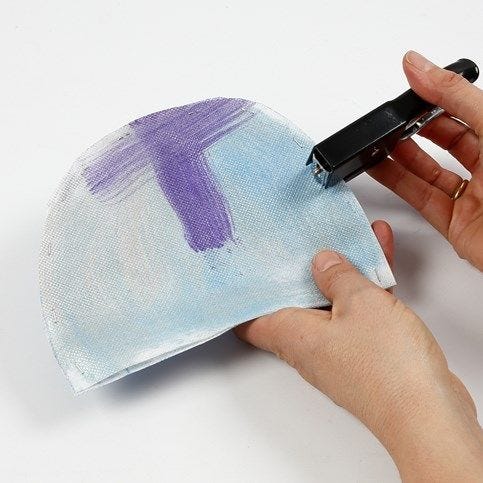 4.
When the paint is dry, draw two half circles (by eye) for the jellyfish's body. Place the half circles inner side against inner side and staple together along the curve (not the straight side). Staple or glue the eyes onto one of the half circles. The eyes are cut out and decorated according to your own imagination.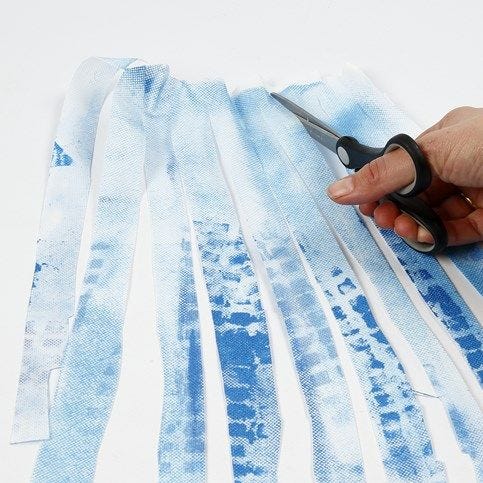 5.
Make tentacles by shredding the third piece of imitation fabric – approx. 2cm from the top edge.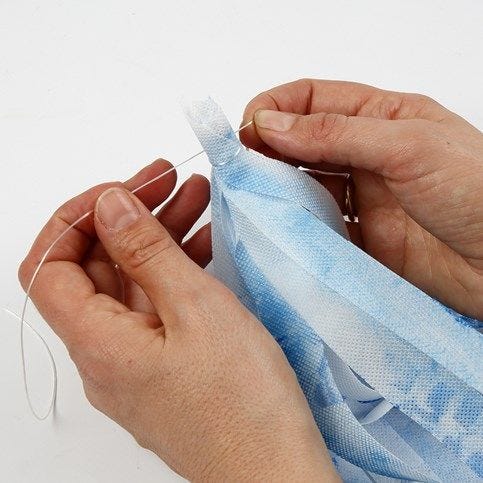 6.
Gather the tentacles at the top and tie them tightly together using a piece of elasticated beading cord. The elasticated cord causes the jellyfish to simulate swimming movements. Use a long piece. See the following step.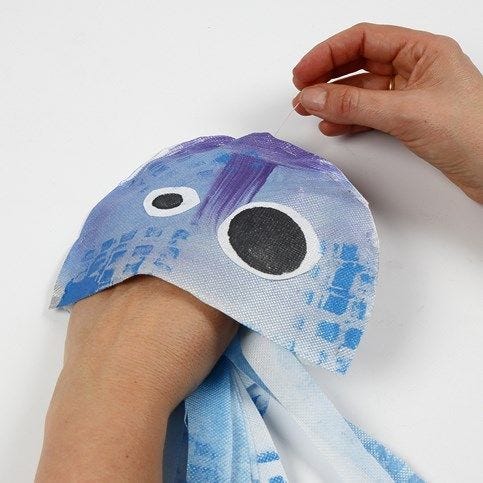 7.
Push the elasticated cord with the tentacles through the jellyfish's body from underneath and up through the top, for hanging.
Copyright © 2013-present Magento, Inc. All rights reserved.