Jacquard woven silk scarf
Jacquard woven silk scarf
Put water, silk paint and the scarf in a saucepan. One hour later you will have an evenly coloured scarf. Fixed and ready to decorate with decorate with charms. How to do it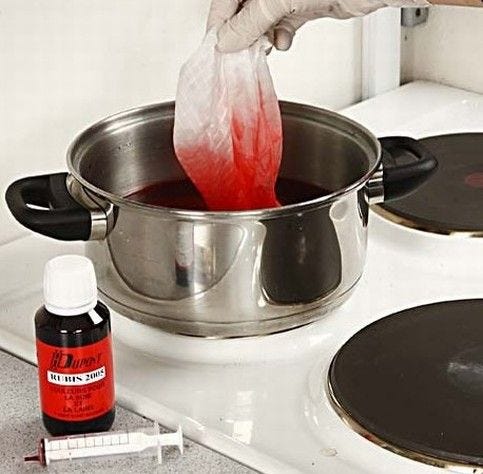 1
Bring two liters of water to the boil and add 10ml colour. Put the scarf into the water, stirring occasionally. Simmer for one hour – the colour will be fixed.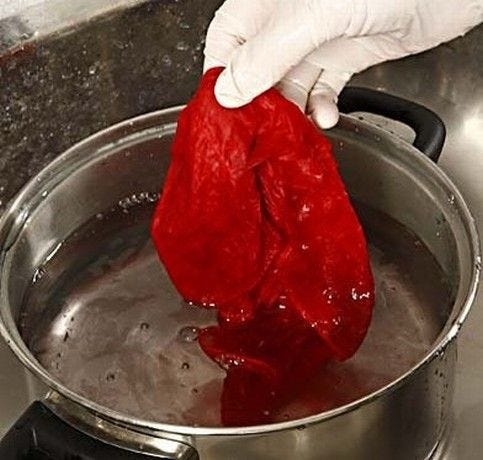 2
Rinse all excess colour off and iron the scarf.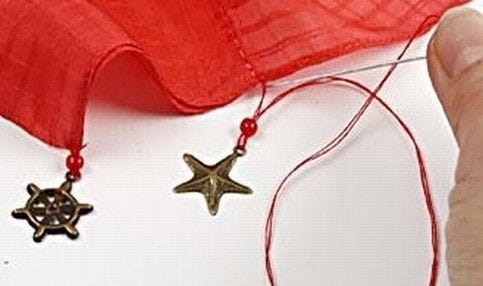 3
Sew charms and rocaille beads onto the scarf: Fasten the string in the scarf. Feed the string through the charm's loop and back through the bead. Twist three times around the string before fastening it.
Copyright © 2013-present Magento, Inc. All rights reserved.