Invitation with a butterfly
Invitation with a butterfly
A punched out butterfly laminated and decorated with 3D liner. The butterfly is mounted on the card with power tape, and decorated with a punched out swirl in cork.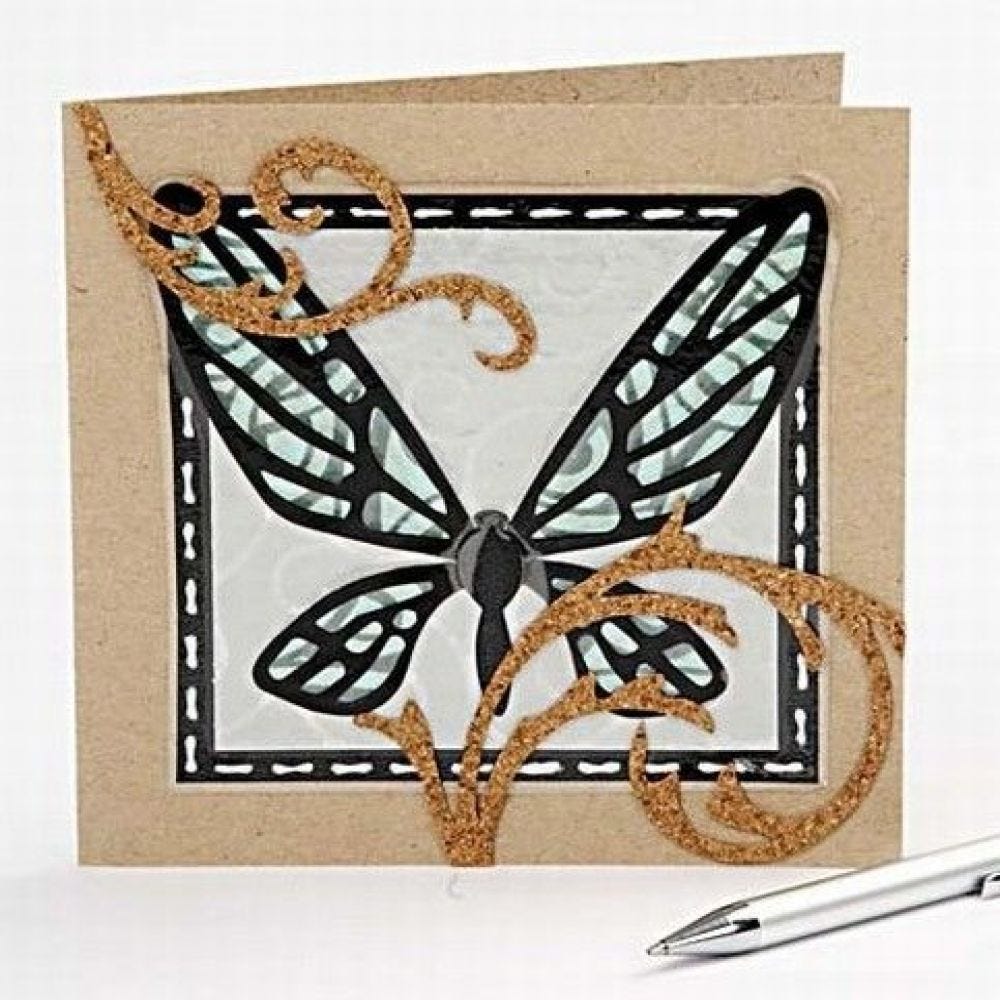 How to do it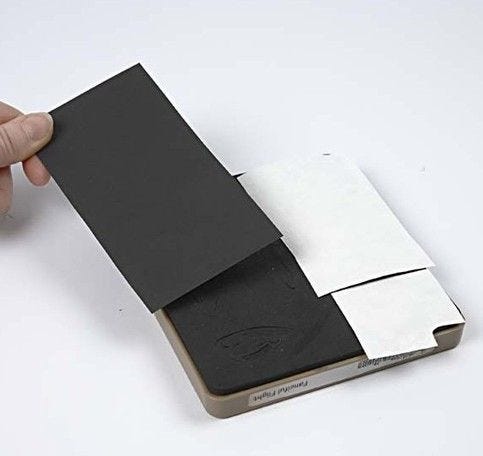 1
Put black and coloured paper onto the die cutter. Put an acrylic cutting pad above and below.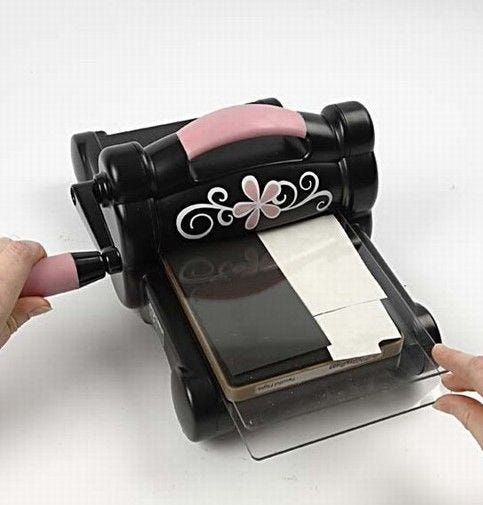 2
Run the whole assembly through the Big Shot machine.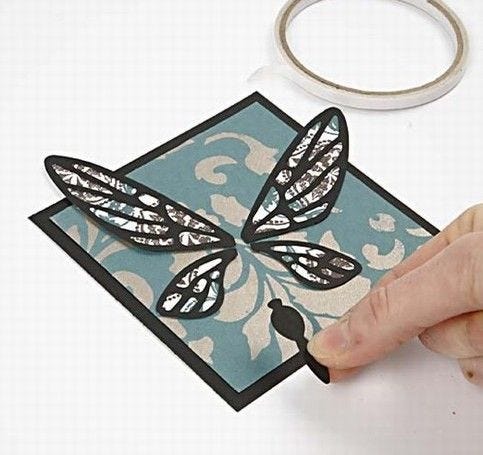 5
Cut a piece of black card measuring 11 x 11cm and a coloured piece measuring 10 x 10cm. Assemble the two cards and glue the butterfly parts together with double-sided adhesive tape.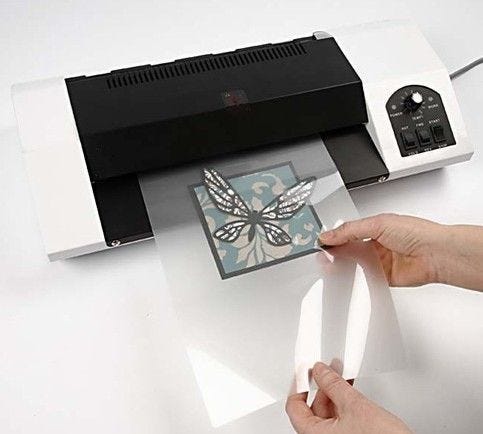 6
Run it through the laminating machine.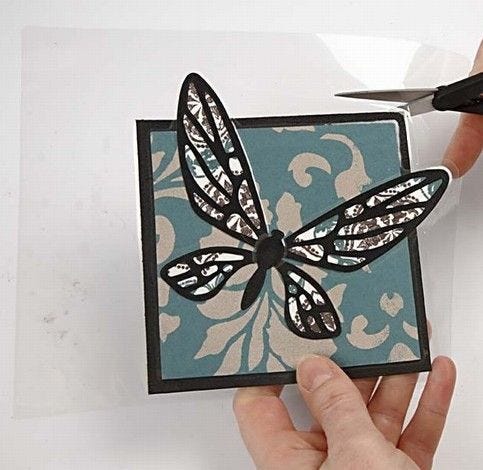 7
Trim approx. ½cm from the edge of the card.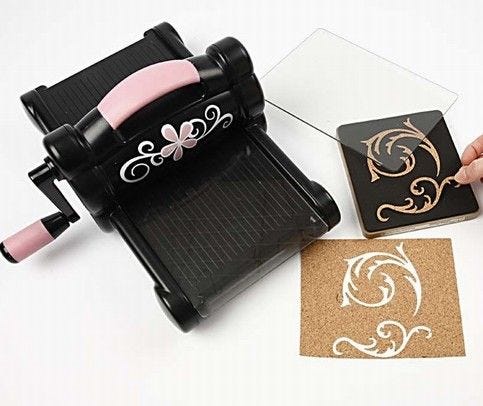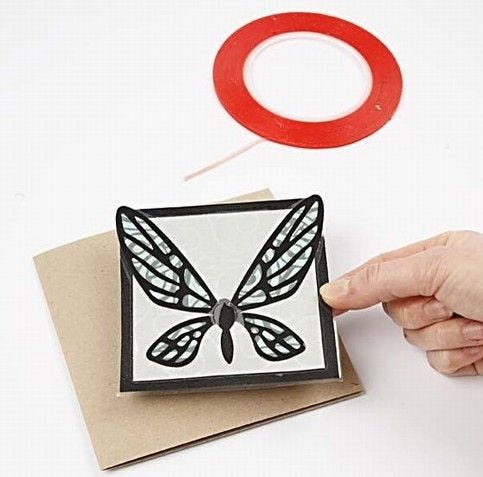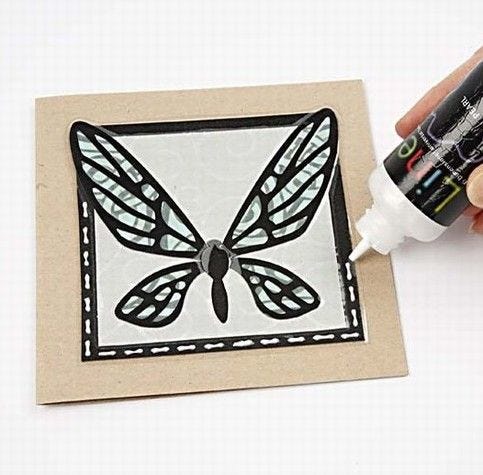 10
Decorate and write the name with 3D liner.