Interior Items painted & decorated with Vivi Gade Decoupage Paper
Interior Items painted & decorated with Vivi Gade Decoupage Paper
Paint the candlestick, the picture frame and the alphabetical character with Plus Color Craft paint and then decorate with Vivi Gade Design decoupage paper (the Oslo series). How to do it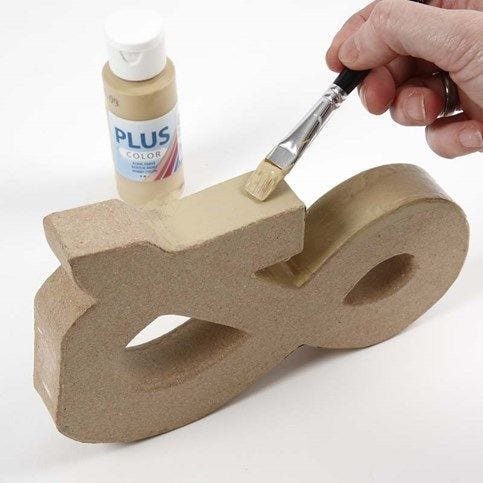 1.
Paint the edges of the papier-mâché alphabetic character using Plus Color Craft paint. Also paint the picture frame and the candlestick. Let it dry.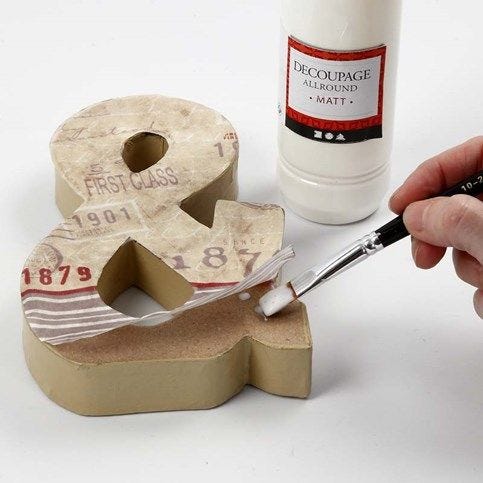 2.
Use the alphabetical character as a template and draw the shape onto the inside of the decoupage paper. Cut it out and attach it with decoupage lacquer. Let it dry and apply another coat of decoupage lacquer over the entire character. Attach a decoupage paper collage inside the frame. Use your imagination.