Imaginative Figures from Bonsai Wire, Tin Foil and Silk Clay
Imaginative Figures from Bonsai Wire, Tin Foil and Silk Clay
These three figures are all made according to your own imagination. Skeletons are made from soft Bonsai wire. Tin foil is squeezed around and then covered with Silk Clay to make the three figures. The two dogs are modelled from Silk Clay with additional small decorative items and googly eyes are attached for an extra lift.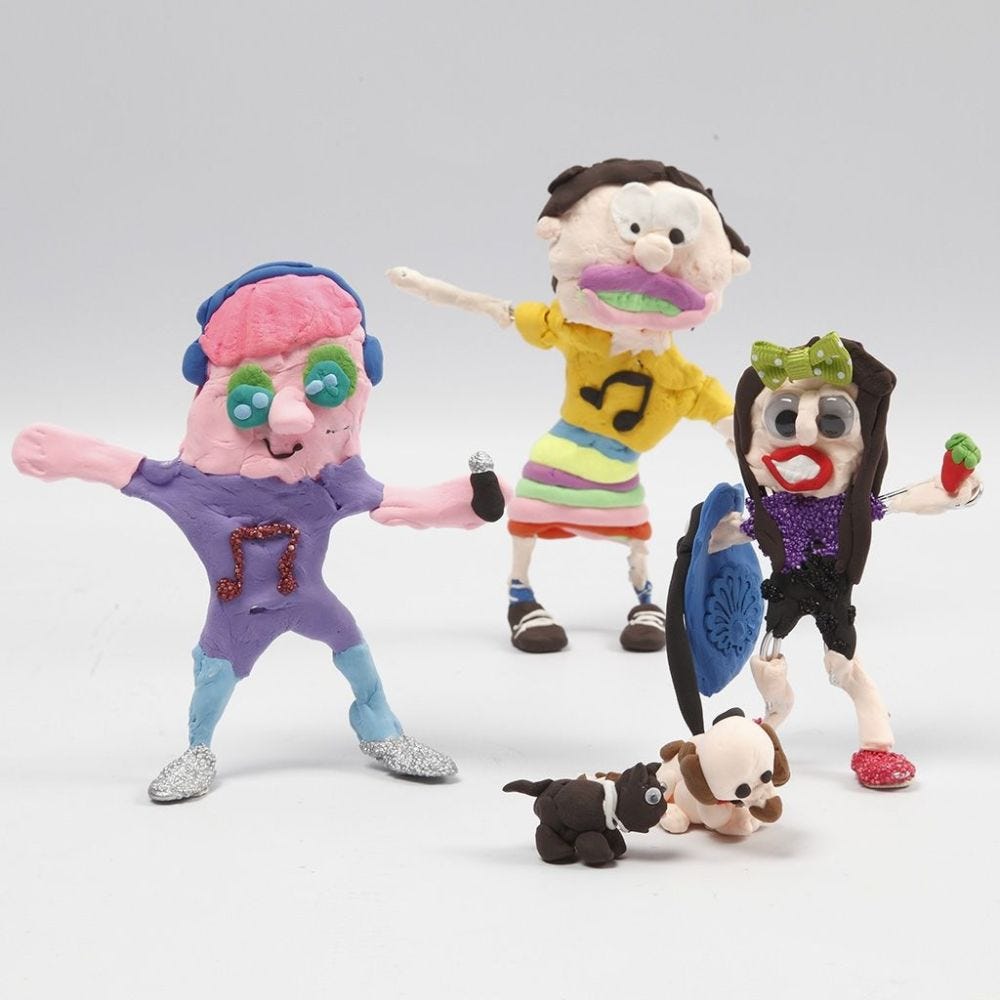 How to do it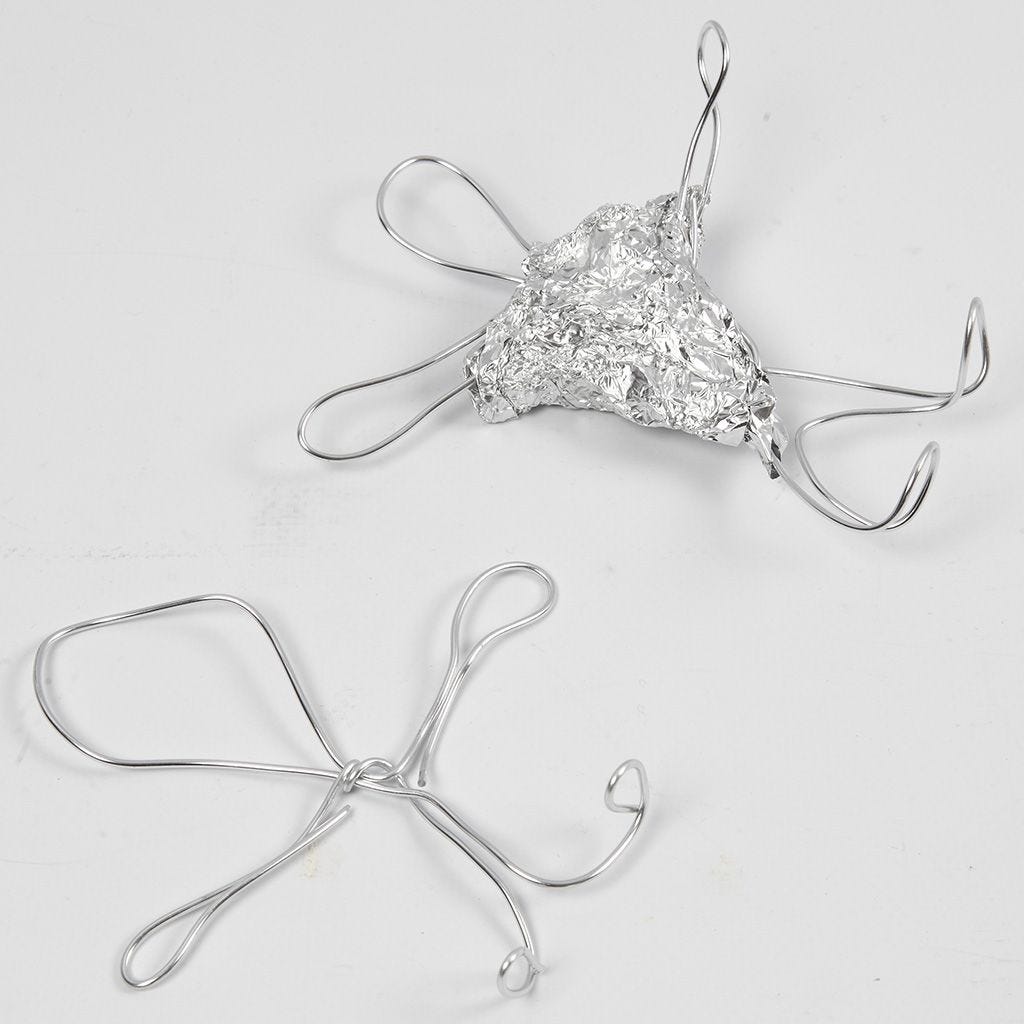 1
Make a free-standing skeleton from thick bonsai wire. Reinforce the torso with tin foil.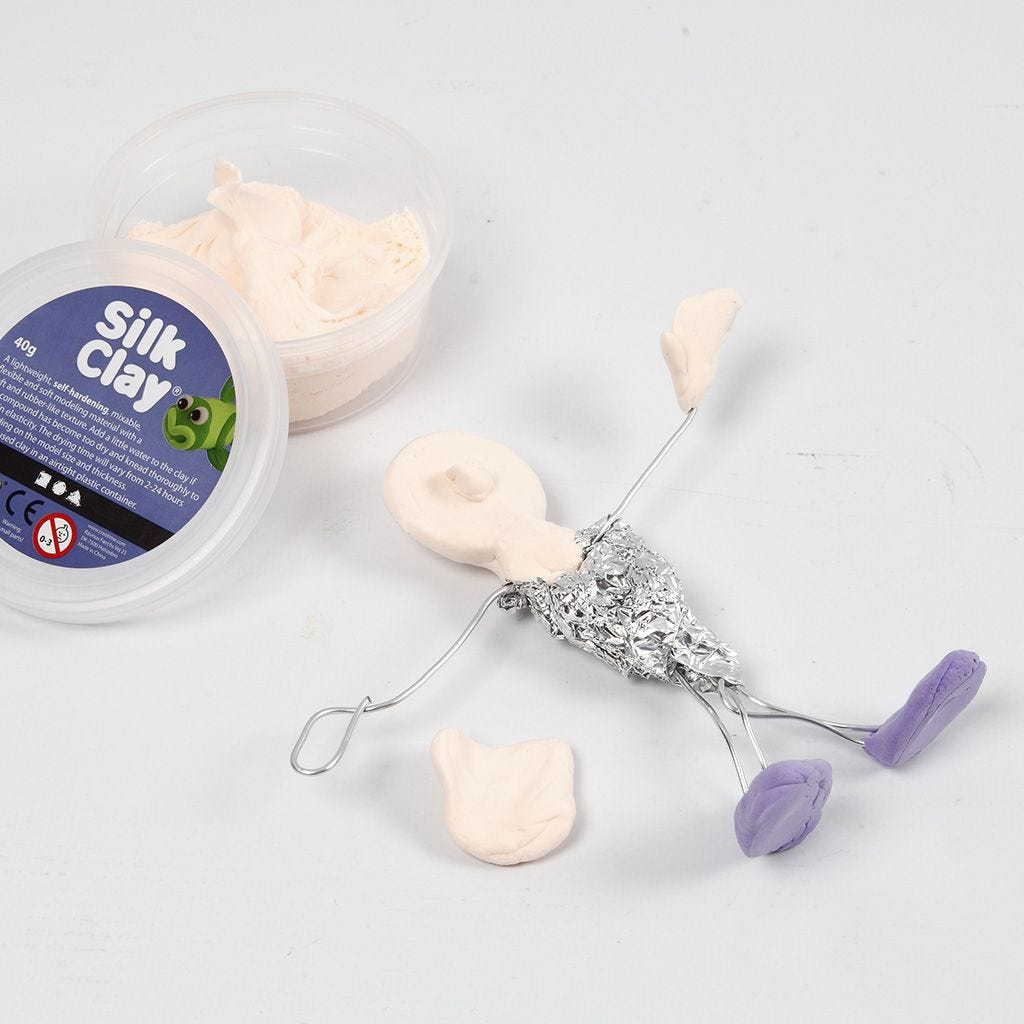 2
Cover the skeleton with Silk Clay.