Ice lollies modelled from Foam Clay XL
Ice lollies modelled from Foam Clay XL
These ice lollies are modelled from Foam Clay size XL on ice lolly sticks.
How to do it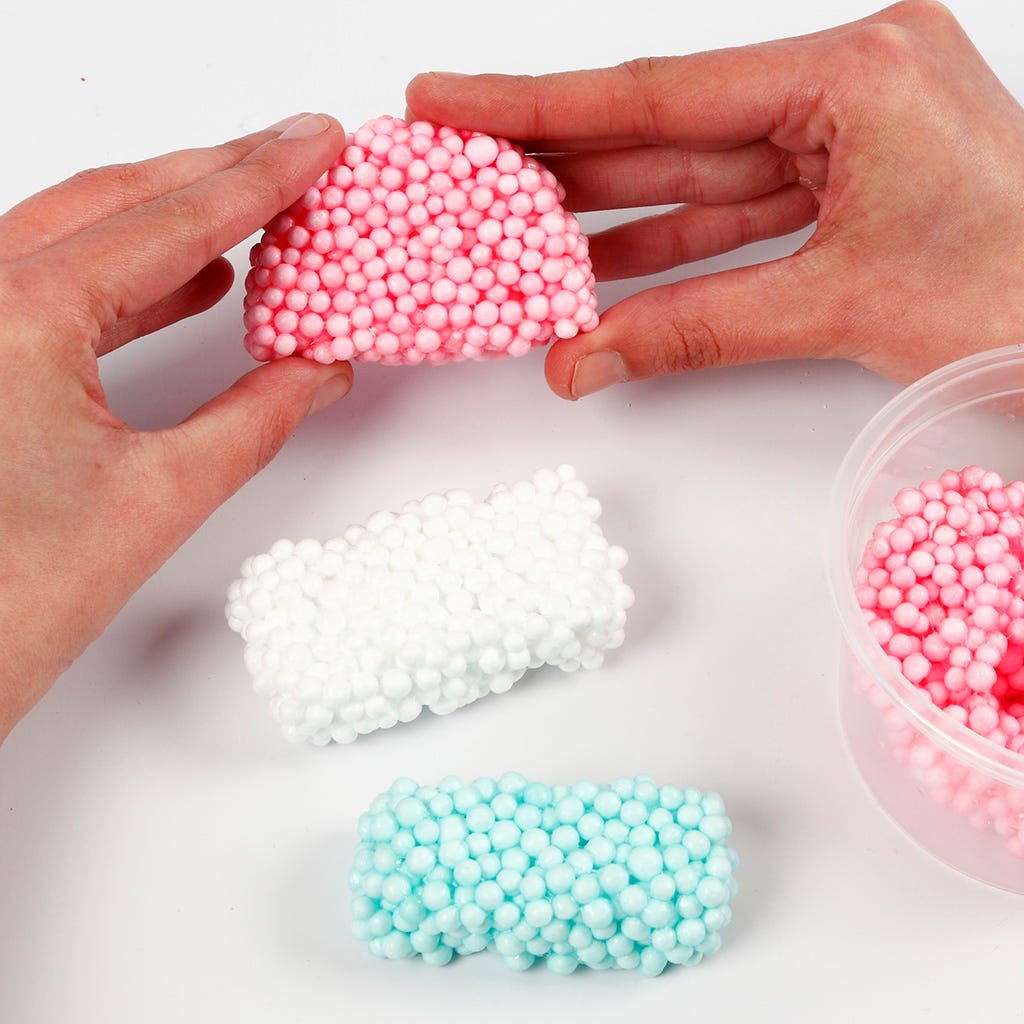 1
Model the ice lolly parts from Foam Clay XL.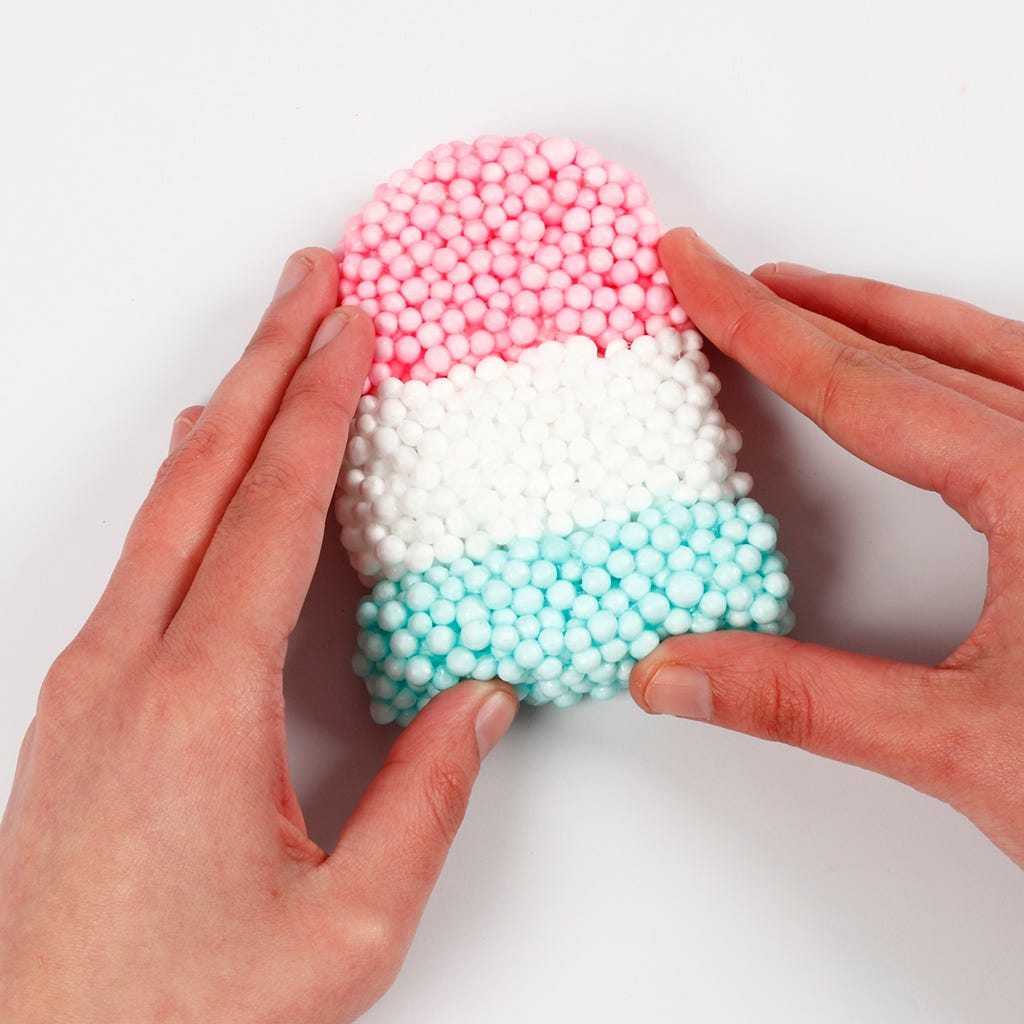 2
Push the parts together gently. Foam Clay sticks to itself as well as to papier-mâché, polystyrene, wood and other absorbent surfaces as long as it is moist.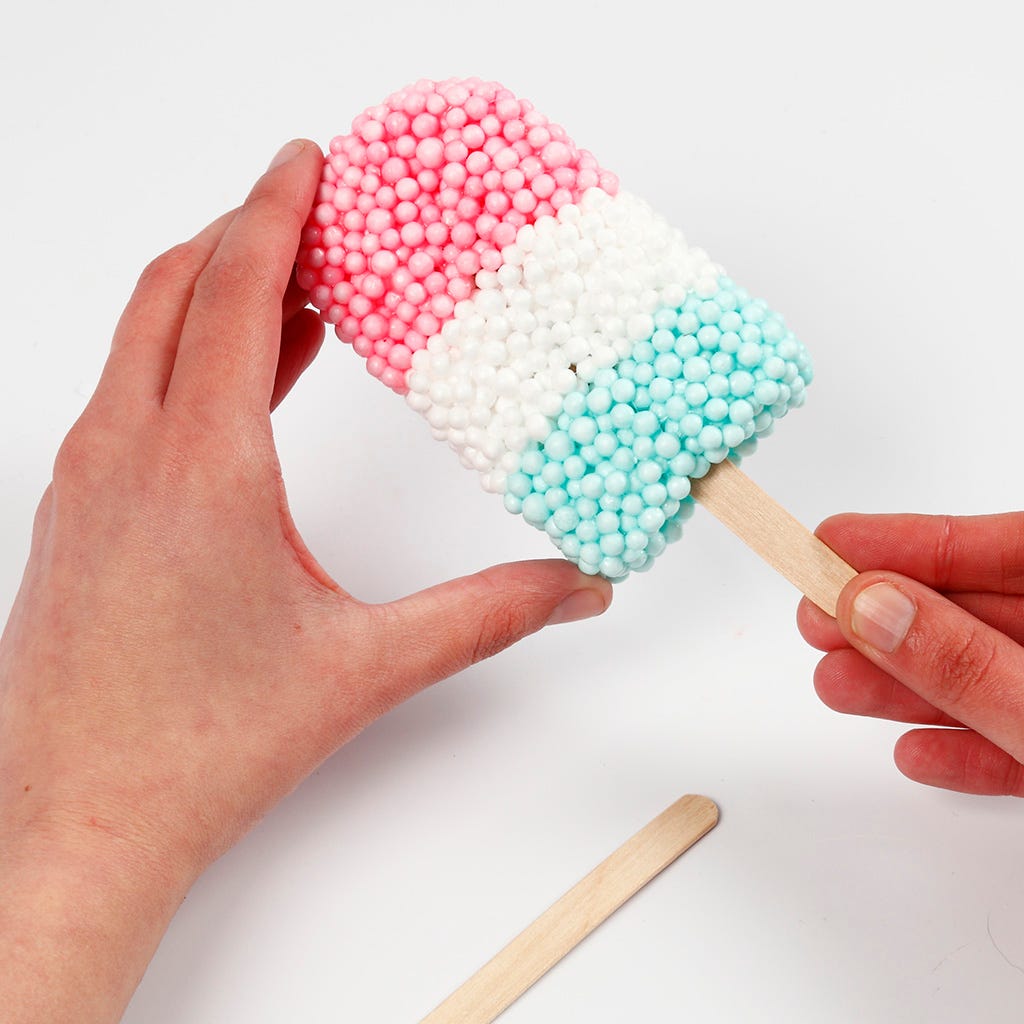 3
Push a lolly stick into the ice lolly. Leave it to dry for approx. an hour. It is now ready for play.
Copyright © 2013-present Magento, Inc. All rights reserved.